5 Popular Payment Methods in Malaysia For Small Businesses — DuitNow QR, FPX, Visa, Mastercard, and More
Learn about the popular payment methods in Malaysia like DuitNow QR, FPX, Visa, Mastercard and GrabPay.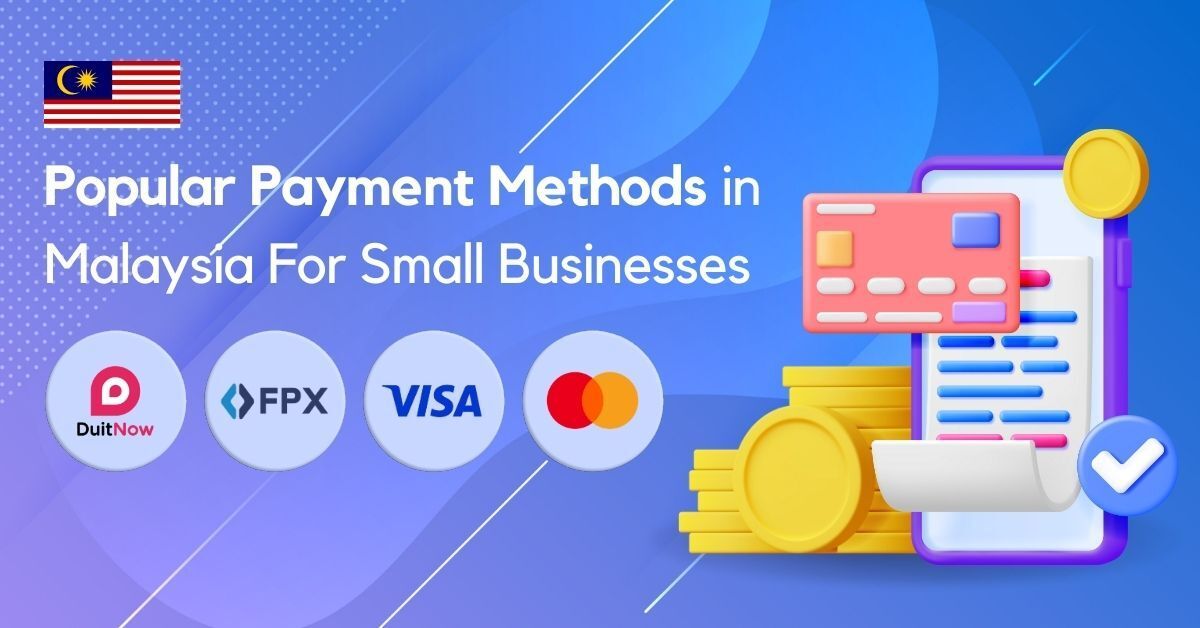 Wondering what are the best payment methods to offer in Malaysia? Learn about the top digital payments in Malaysia and how to set up DuitNow QR, Atome, GrabPay, and more in this quick guide.
Popular digital payment methods in Malaysia - an overview
Must-have digital payment methods in Malaysia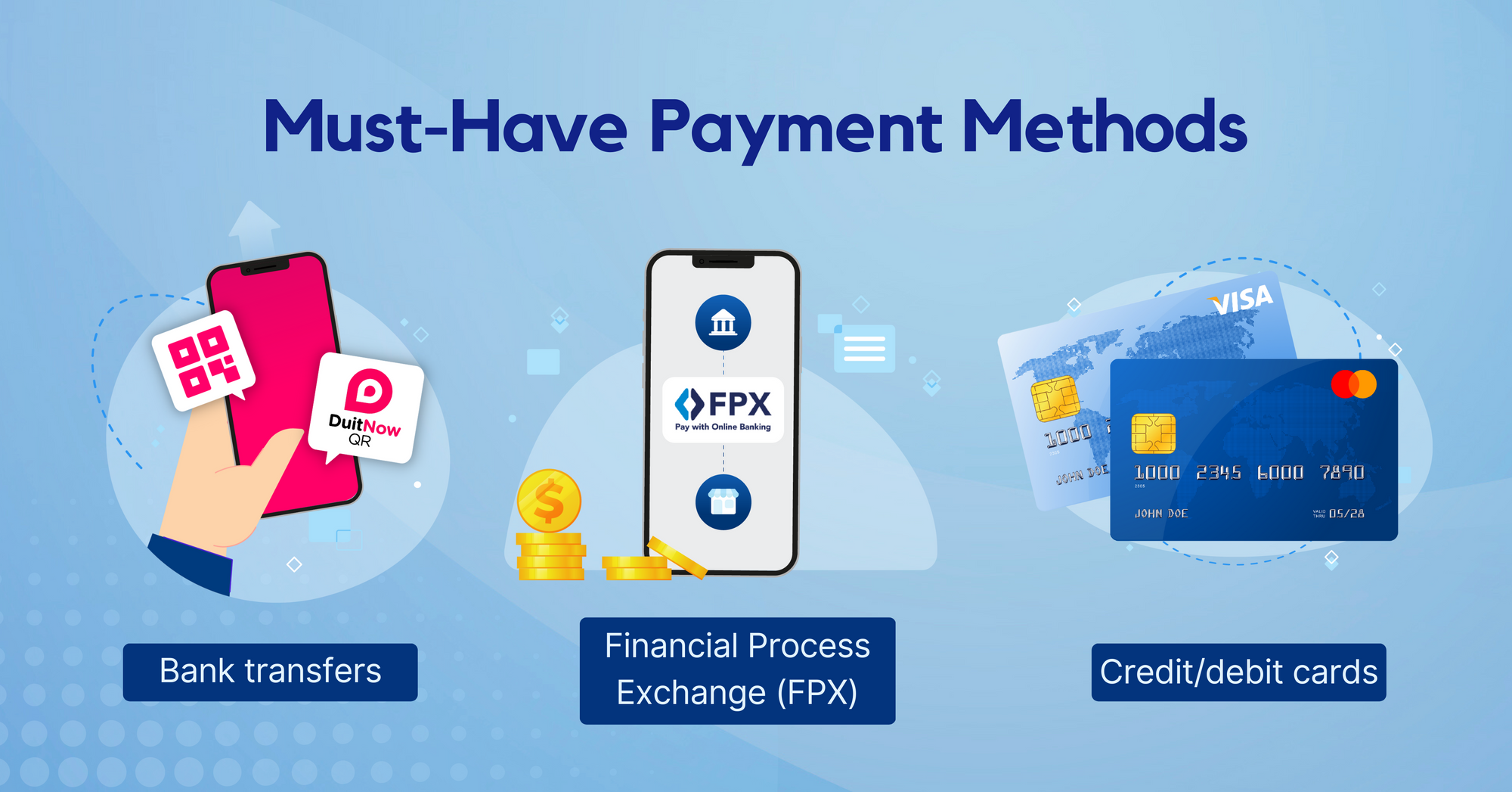 1) Bank transfer: Bank transfers are a widely accepted and convenient digital payment method in Malaysia. Millions of consumers use national QR payment services like DuitNow QR for in-person payments and to transfer money quickly between 40+ participating banks and e-wallets, including CIMB Bank, Maybank, Hong Leong Bank, RHB Bank, and Public Bank.
2) Financial Process Exchange (FPX): Malaysia's national payment gateway, FPX, is supported by major local banks like UOB, Maybank, and Bank Islam Malaysia and is used by millions to make online payments. Offer FPX if you sell physical or digital products through an online store.
3) Debit cards and credit cards: Credit card usage has increased as people return to pre-pandemic life, with seven out of 10 Malaysian consumers actively using contactless card payments in 2022. Accepting credit cards and debit card payments like Visa and Mastercard is a must-have for your small business in Malaysia.
Other popular payment methods in Malaysia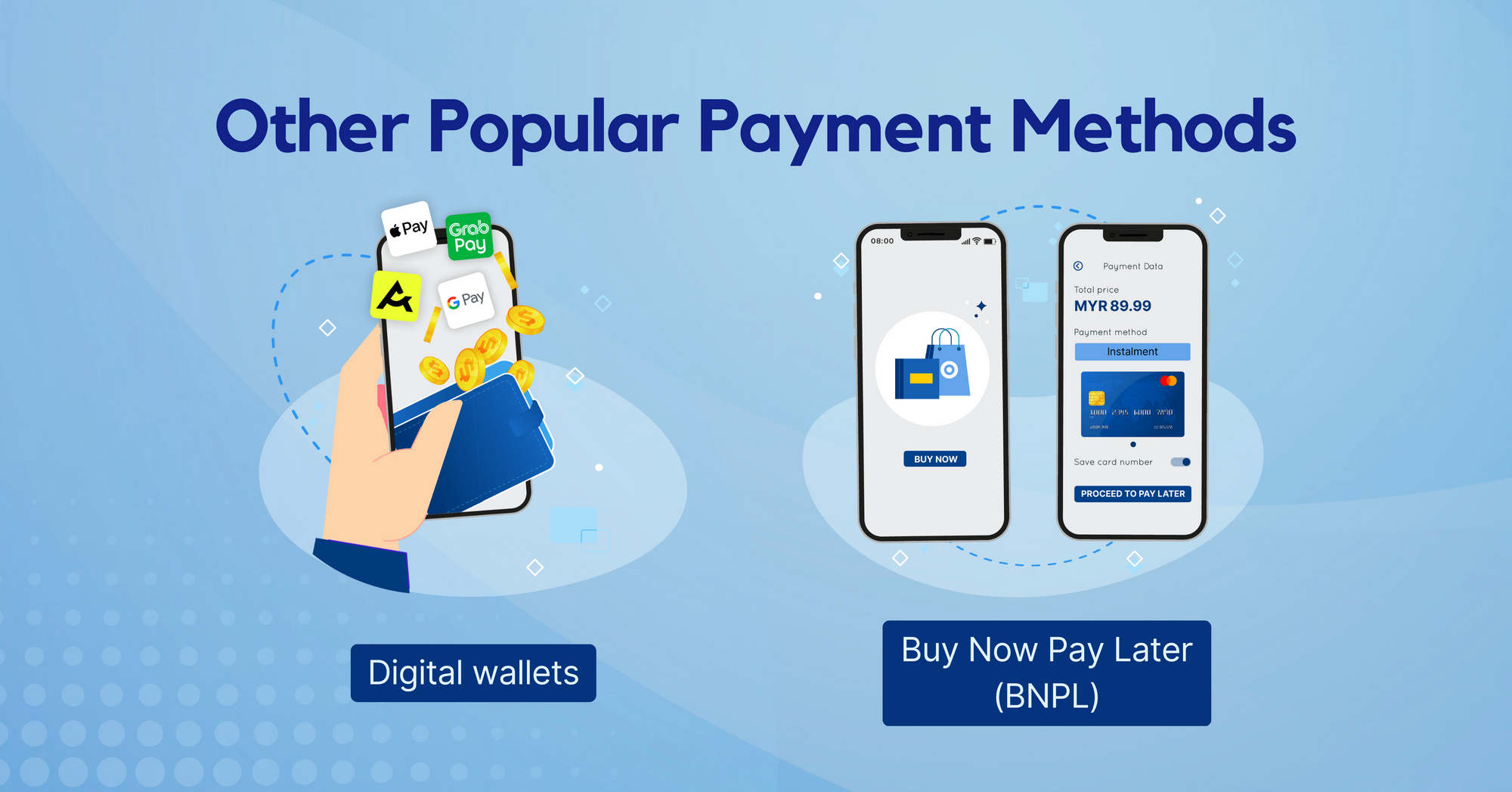 4) Digital wallets like Atome, Apple Pay, Google Pay and GrabPay: 59% of people in Malaysia use e-wallets regularly, especially for food delivery, retail and convenience store purchases. Be sure to offer digital wallet payment options if you fall into these categories.
5) Buy now pay later payments (BNPL) in Malaysia: BNPL services like Atome and Grab PayLater allow consumers to spread out their purchases over 3-4 monthly instalments. Offer BNPL payment services to encourage more sales and larger order values.
Popular payment methods in Malaysia - Comparing pros and cons
1) Bank transfer
Popular bank transfer payment methods in Malaysia: DuitNow QR, CIMBClicks
Pros:
Accessible payment method for consumers without credit cards
Instant payouts
Automatic payment confirmation
Low transaction fees
Cons:
Requires an Internet connection to run
Possibly significant transaction fees for international transfers
How to accept DuitNow QR online and in person
Sign up for a free HitPay account and activate DuitNow on any sales channel
2) FPX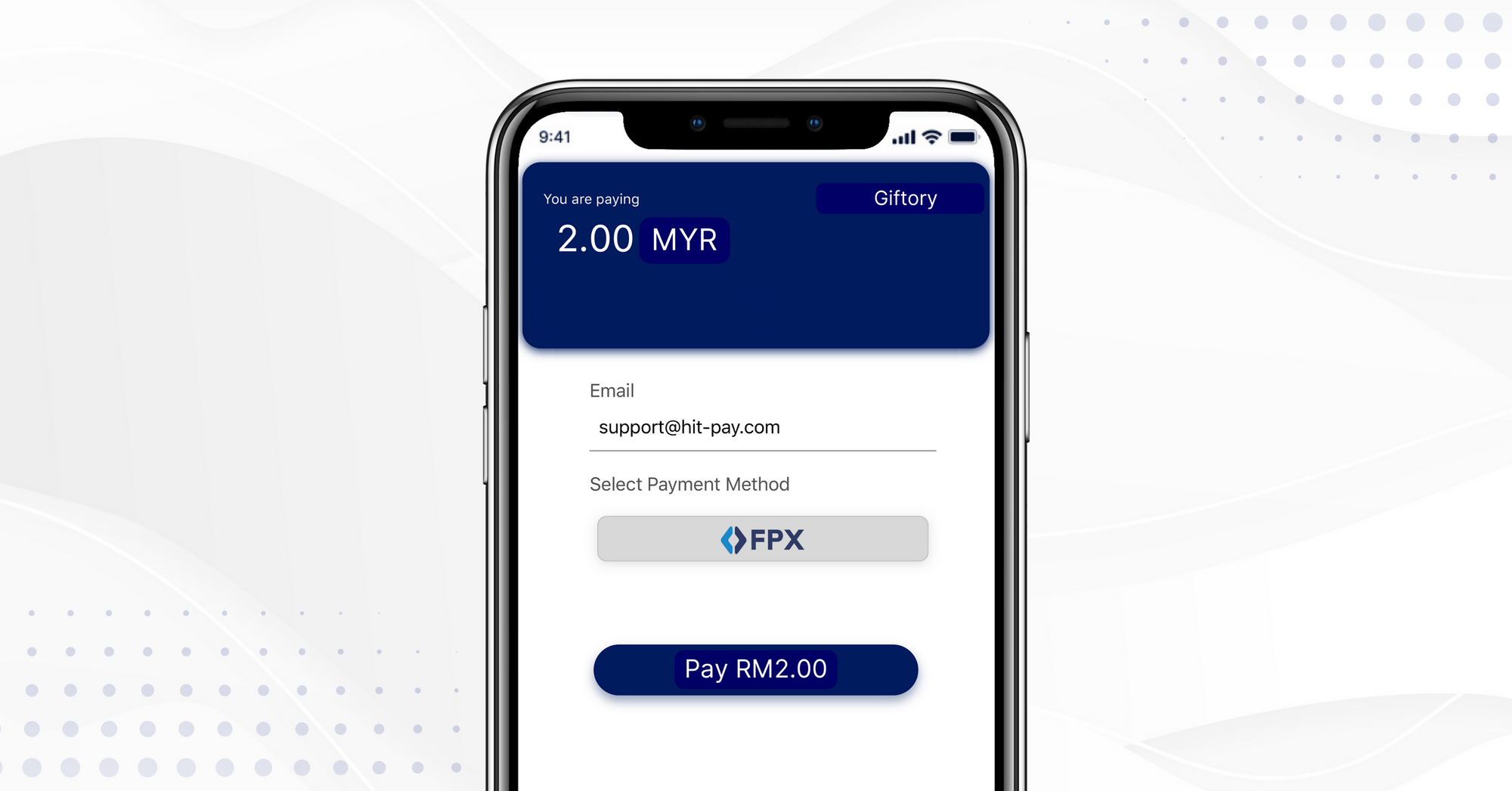 Pros:
Guaranteed payments
Widely accepted in Malaysia
Low transaction fees
Cons:
Only suitable for online payments
How to set up FPX on HitPay Malaysia
Your HitPay Malaysia account automatically supports FPX payments. Use DuitNow or Scan to Pay on the HitPay app for in-person payments. Setup takes only one week with no coding required.
3) Credit/debit card payments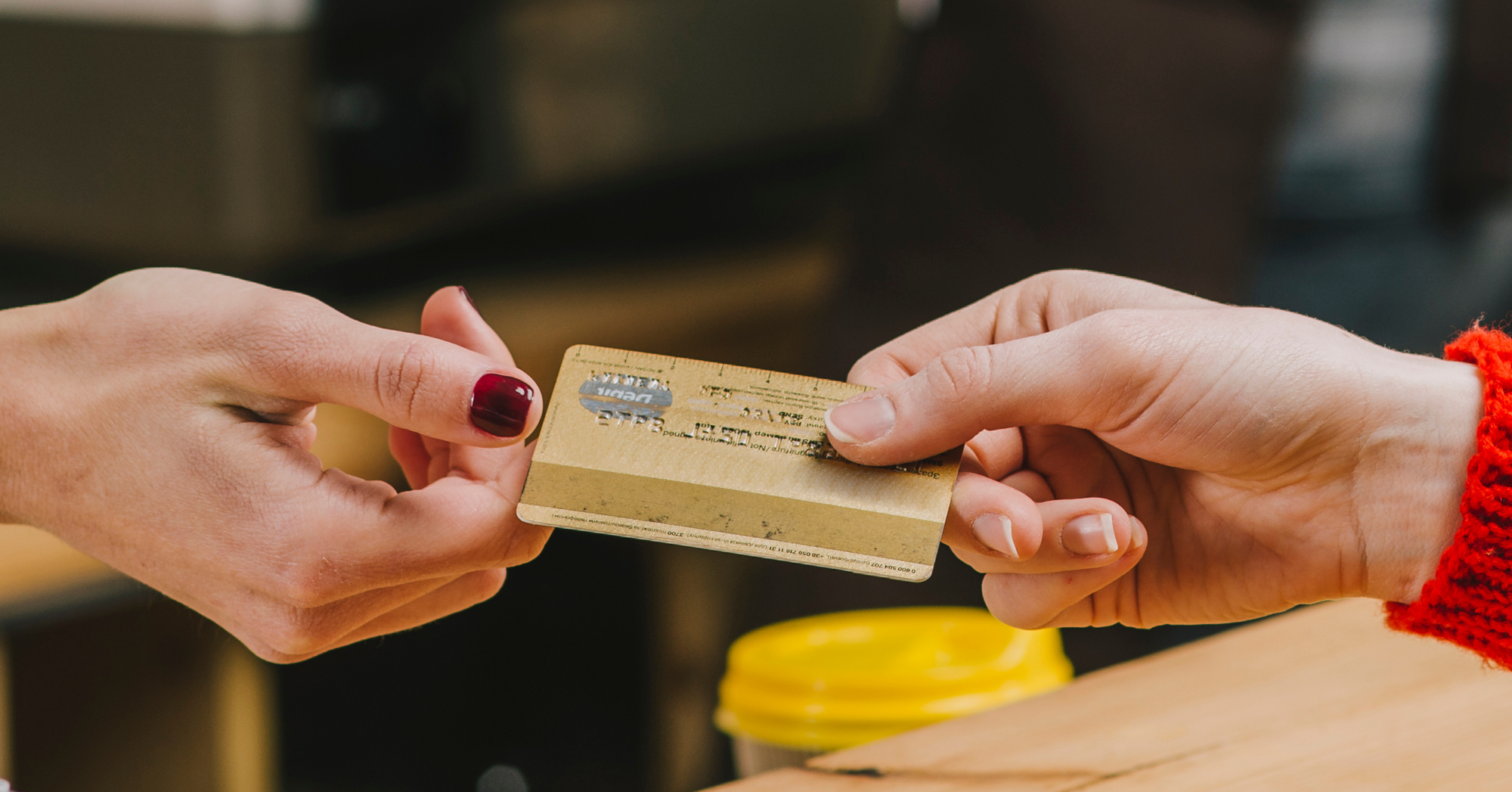 Popular credit/debit card payments in Malaysia: Mastercard, Visa
Pros:
Widely accepted and used in Malaysia
Convenient contactless payment method,
Cons:
Higher transaction fees (4%) than other payment methods. To reduce card  transaction fees, you can use the Pass The Fees feature
How to set up credit/debit card payments for online and in-person payments
Your HitPay account automatically includes Visa and Mastercard payment support. For in-person sales, you can either use Scan to Pay on the HitPay app or the HitPay credit card terminal
4) Digital wallets
Popular digital wallet payment methods in Malaysia: GrabPay, FavePay, Apple Pay, Google Pay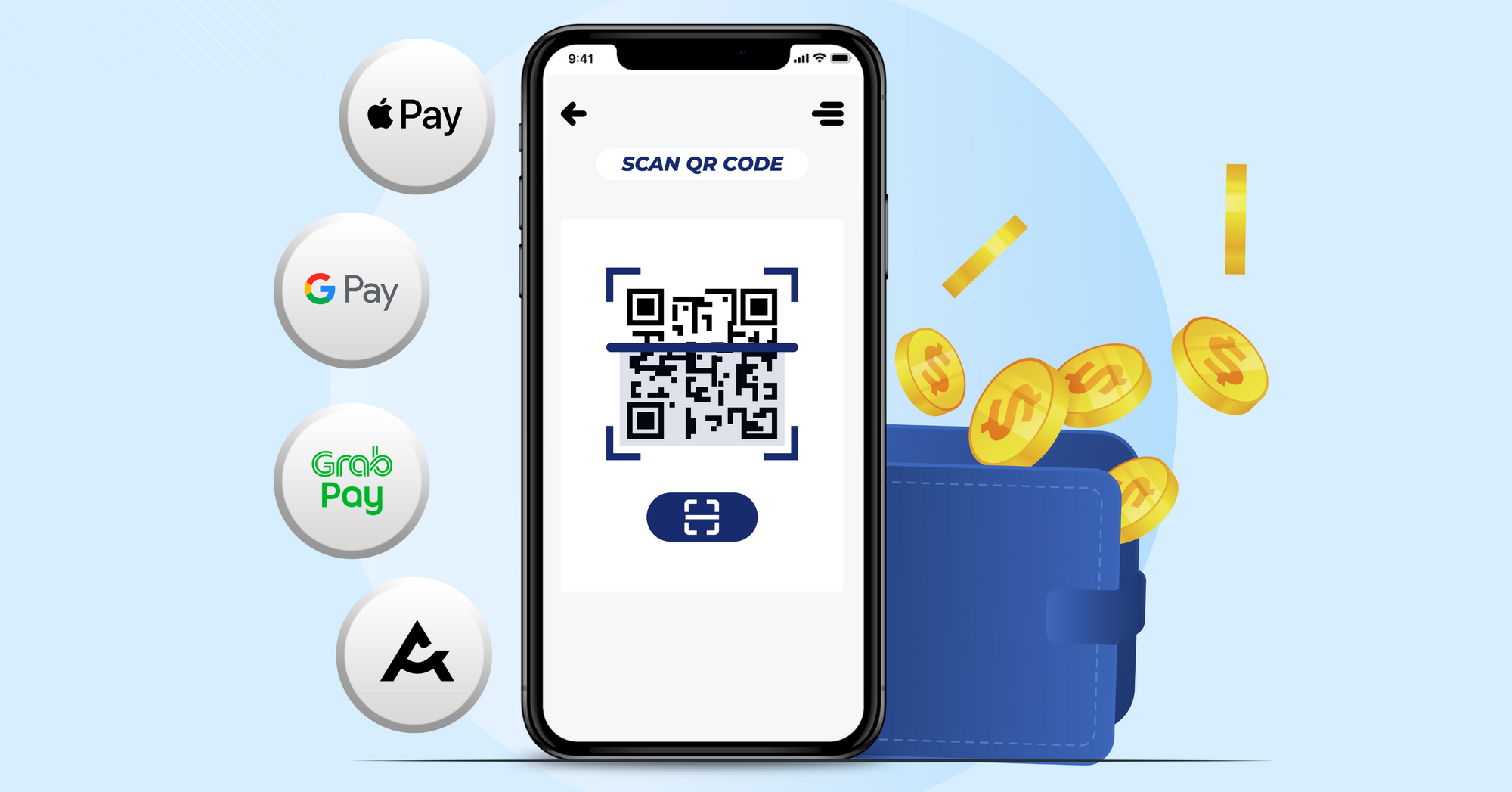 Pros:
Improves sales by allowing customers to buy without a credit card or bank account
Provides multiple payment options for customers
Customers can enjoy other incentives like cashback or loyalty programs
Cons:
Requires a smartphone and internet access
Choosing a digital wallet can be confusing
How to set up digital wallets on HitPay Malaysia
From your HitPay dashboard, go to Settings > Payment Methods, where you can connect the digital wallets you wish to offer from one dashboard.
5) Buy now, pay later (BNPL) in Malaysia
Popular BNPL payment methods: ShopBack PayLater, Grab PayLater, Atome
Pros:
Improves sales by making it easier to pay
Businesses get paid in full
Integrates with HitPay POS for in-store payments
Cons:
Higher transaction fees compared to other payment methods in Malaysia
How to accept BNPL on your online store or in person
From the HitPay dashboard, navigate to Settings > Payment Methods > click Connect and enter the required information for your chosen BNPL payment method.
Which payment methods should my business offer?
Start by choosing one or two popular payment methods. Once you are comfortable with digital payments, offering as many payment methods as possible helps attract new customers and reduce abandoned carts.
Typically, you'll need to set up each payment method separately. But with HitPay's all-in-one payment gateway for SMEs, you can help your customers pay the way that suits them best.
Set up popular payment methods in Malaysia in minutes with HitPay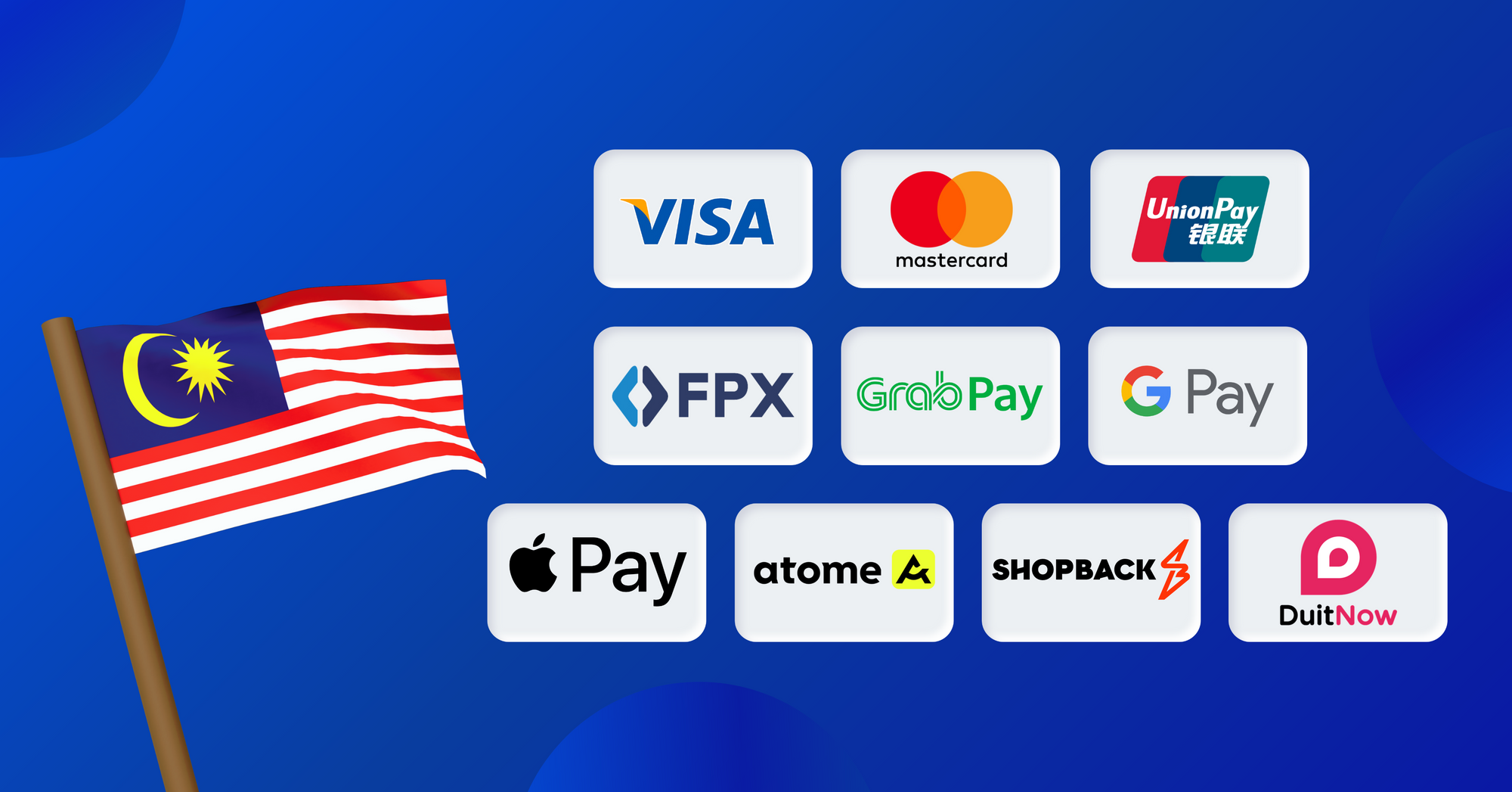 Accept all Malaysia's popular payment methods with HitPay. Here's what you can enjoy with HitPay's payment gateway in Malaysia.
Accept all payment methods in Malaysia anywhere you sell
HitPay Malaysia's no-code payment gateway supports over 30 popular payment methods in Malaysia, from Visa and Mastercard payments, DuitNow QR, and FPX payments to buy-now-pay-later apps like Atome with one account. Use HitPay Credit Card Terminals for in-person payments or HitPay's Scan to Pay to accept payments from your smartphone.
Reduce time spent reconciling payments
Your HitPay dashboard lets you see all your sales across all active payment methods, saving time reconciling payments across different providers.
Transparent pricing
Unlike other online payment gateways in Malaysia, HitPay uses a simple pay-per-transaction model without contract lock-in or recurring costs. View our pricing here.
An all-in-one tool to manage your business
Besides making it easier to get paid, HitPay includes free business tools to manage every aspect of your small business, including:
Enjoy a one-stop payment solution with the best payment gateway in Malaysia
Follow these step-by-step instructions to set up your preferred payment methods in Malaysia on HitPay in minutes
Got questions? Contact our support team here.
---
About HitPay
HitPay is a one-stop commerce platform that aims to empower SMEs with no code, full-stack payment gateway solutions. Thousands of merchants have grown with HitPay's products, helping them receive in-person and online contactless payments with ease. Join our growing merchant community today!