7 must-have small business software that are completely free
Save time and scale fast with these essential free business software for small businesses.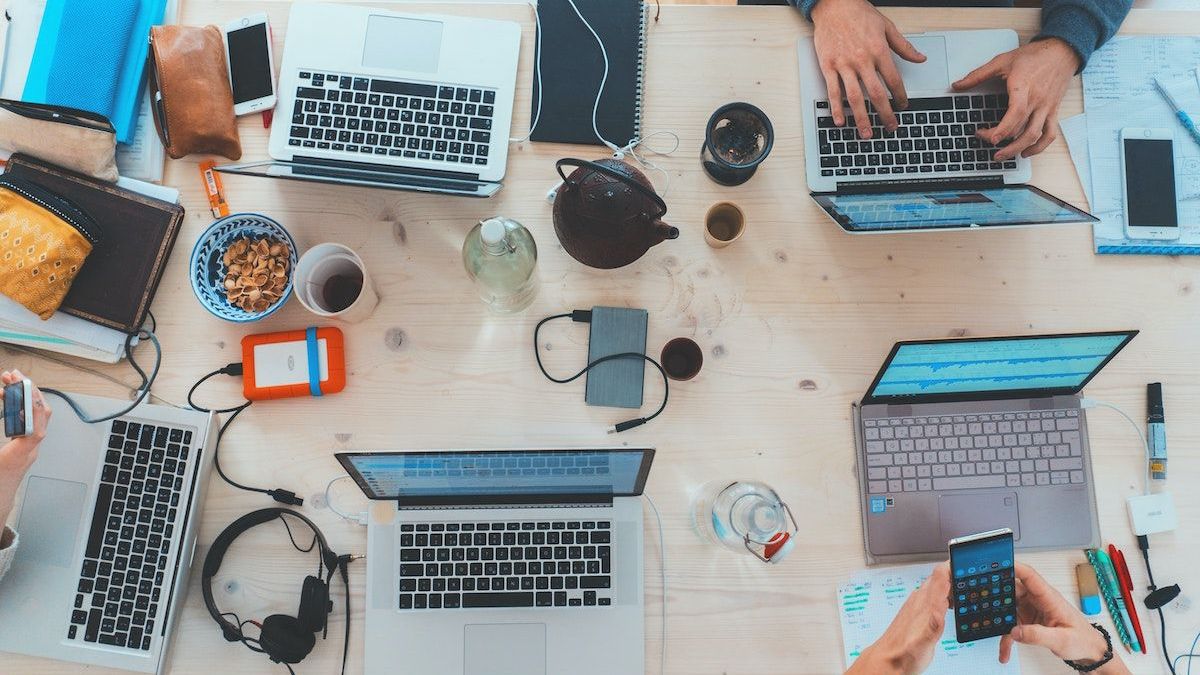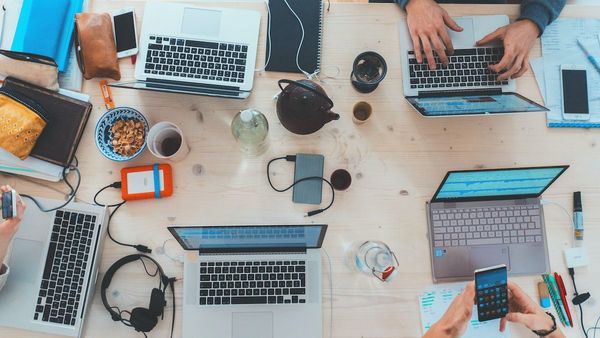 When you're running a small business, the best business tools can make a huge difference. With the right management software, you save hours of tedious work and coordination — freeing your team to focus on the tasks that matter.
Read on for the best business software for small businesses, which are also completely free!
What online software does my small business need?
Google 'best business software' and you'll find countless options on the market. However, you want features that are specially designed for small businesses. Here's what to look out for:
An all-in-one business software: Choose a one-stop business platform that can scale with you. While you might not need every feature right now, this will make it easy to adapt as your business grows.
An all-in-one platform also lets you track all your data at a glance. This helps save time on manually compiling and tracking data across different platforms — highly inefficient and not fun!  
Easy setup: Pick no-code tools that can be set up by anyone in your team, with no training required. Ideally, you should be able to set up new features in just minutes.
Constantly updated: Technology changes all the time. To stay ahead of the market, pick a business software that's constantly improving and adding new, useful features.
Free to use: Many platforms say they are free but in fact offer a free trial with a premium subscription cost. As a small business, your ideal platform should have zero upfront costs if possible.
Top 7 essential software for small businesses
1) E-commerce Platform
2) E-commerce Plugins
3) Payment APIs
4) Invoice Generator
5) Recurring Billing Software
6) Payment Links
7) Virtual POS Terminal
Skip ahead for more details!  
1) E-commerce Platform
The first thing you need is an online store or e-commerce website. If you started your business on Instagram or Facebook, this may seem difficult. After all, most e-commerce platforms require technical knowledge, domain hosting, and monthly or yearly subscription fees.  

Read also: E-commerce platform comparison — Shopify, WooCommerce, and more
If you don't already have your own website, the HitPay Online Store Platform is the easiest online selling platform for a small business. You can list and sell products directly through the HitPay site, with your own unique store URL.
This free e-commerce platform also includes inbuilt payment processing and inventory management (which can sync with your POS terminal). And best of all, no setup or subscription fees!
2) E-commerce Plugins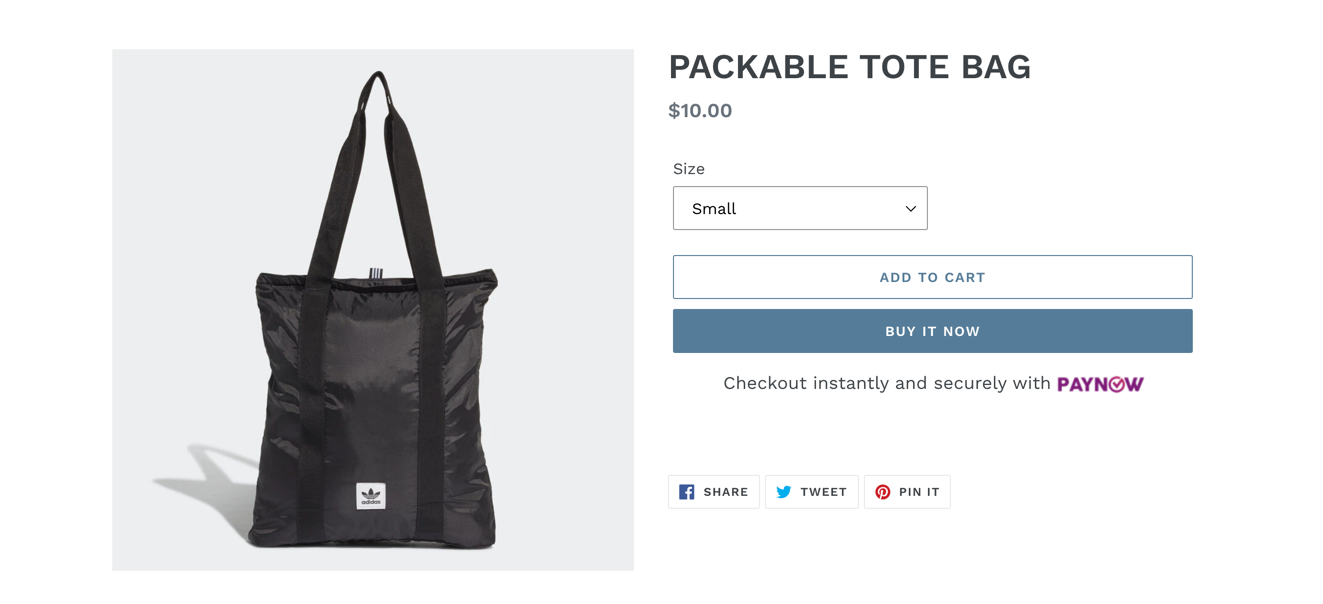 Already have a beautiful brand website? A good e-commerce plugin helps you increase sales by offering more payment methods.
Plus, you can save on expensive credit card transaction fees. For example, if you're a merchant in Singapore, PayNow has 70% cheaper fees than credit cards.
Choose a plugin that has payment options that are popular with your target customers. For a small business in Singapore, these include:
PayNow
Credit cards (Visa, Mastercard, UnionPay, American Express)
E-wallets (Apple Pay, Google Pay, GrabPay, ShopeePay, WeChat Pay)
Buy Now, Pay Later options (PayLater by Grab, Zip)
GIRO
Popular online payment methods in Malaysia include:
DuitNow
Credit cards (Visa, Mastercard, UnionPay)
E-wallets (Apple Pay, Google Pay, GrabPay)
FPX
If you plan to grow your business in South East Asia and beyond, try these free e-commerce plugins. They're completely free to use, with no coding required.
---
Is there a PayNow integration for websites on Squarespace and GoDaddy?
While the HitPay plugin is not yet available on these e-commerce platforms, you can create a free online store hosted on the HitPay site. Simply add your unique HitPay store URL to your website. The process is seamless — after your customer completes their order, they are automatically redirected back to your website.
---
3) Payment APIs
If you have a custom-built website, payment APIs are an easy way to improve your customer experience. With more payment options on your store, you can save on hefty credit card fees. You also increase sales by offering your customers' preferred local payment options and flexible BNPL plans.
These free Payment APIs let you accept credit cards as well as popular e-wallets like PayNow and GrabPay, with easy set up on your online store.
4) Invoice Generator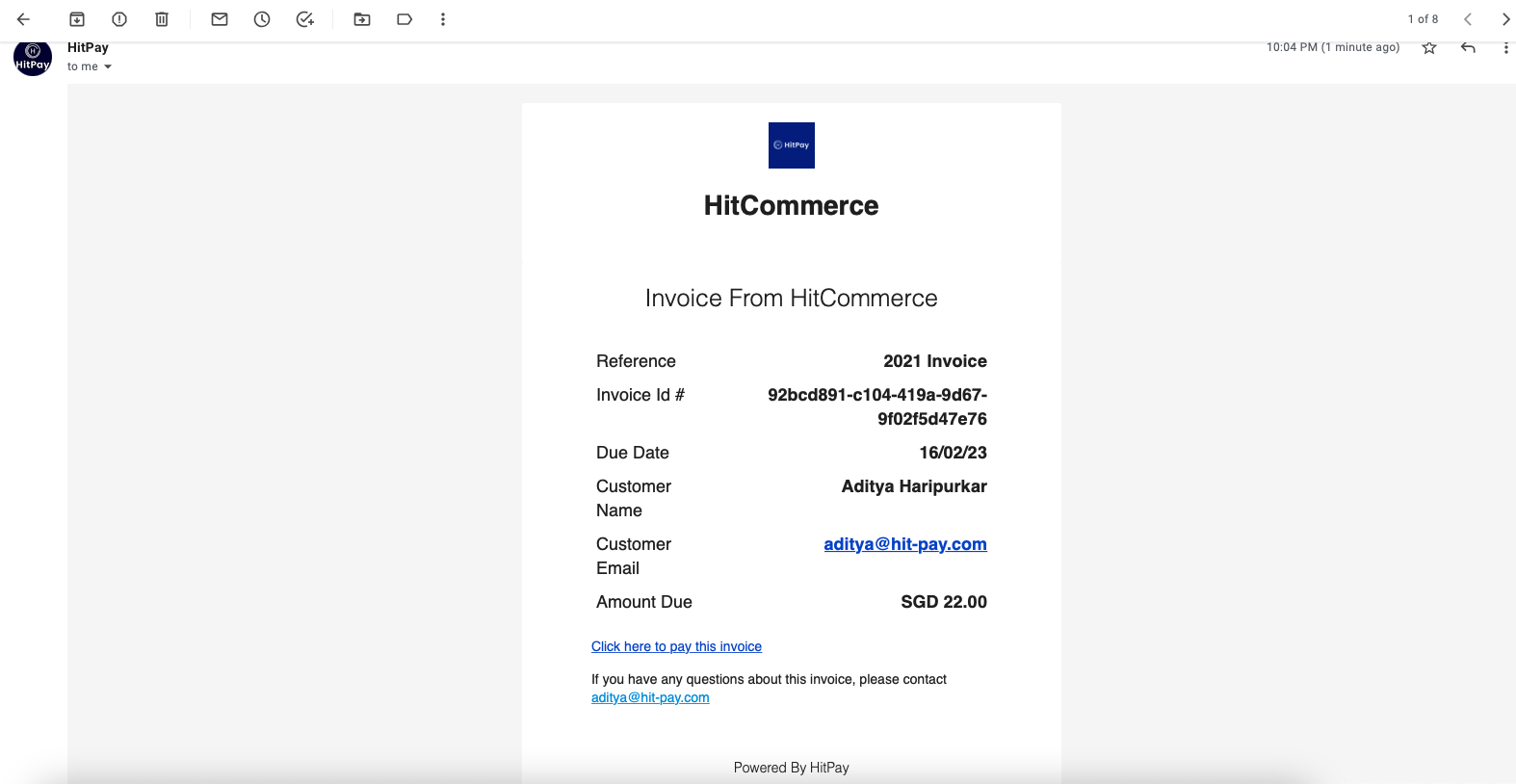 If you run a service-based or B2B business, save time with a free invoice generator. Easily create invoices with free invoice templates, and track payments at a glance. You can collect payments from customers around the world, with invoices in over 100 currencies and a wide range of payment methods.
5) Recurring Billing Software
This business tool is a must-have for subscription businesses (e.g. gyms or monthly packages). Instead of manually collecting payments, save time with Automated Recurring Payments. This free subscription and recurring payments software comes with inbuilt payments processing and email reminders.
6) Payment Links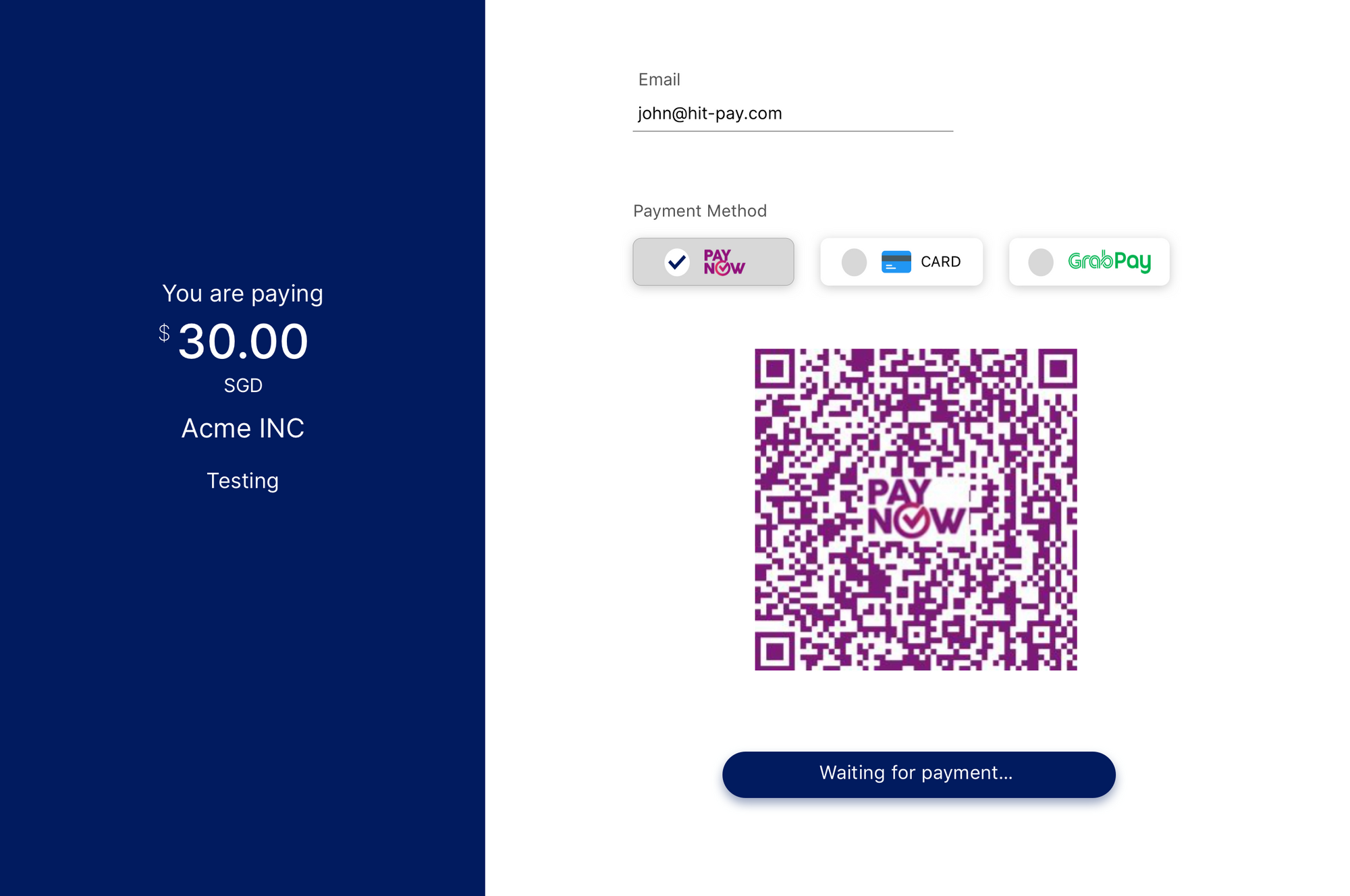 Payment links are ideal for low-fuss businesses that don't need a POS system or e-commerce platform just yet. They're also great to collect online donations without a website, as the same link can be shared with multiple people.
These online payment links are extremely easy to use — just generate an instant link or QR code on the HitPay app, send the link to your customer, and get notified once payment is made.
7) Virtual POS Terminal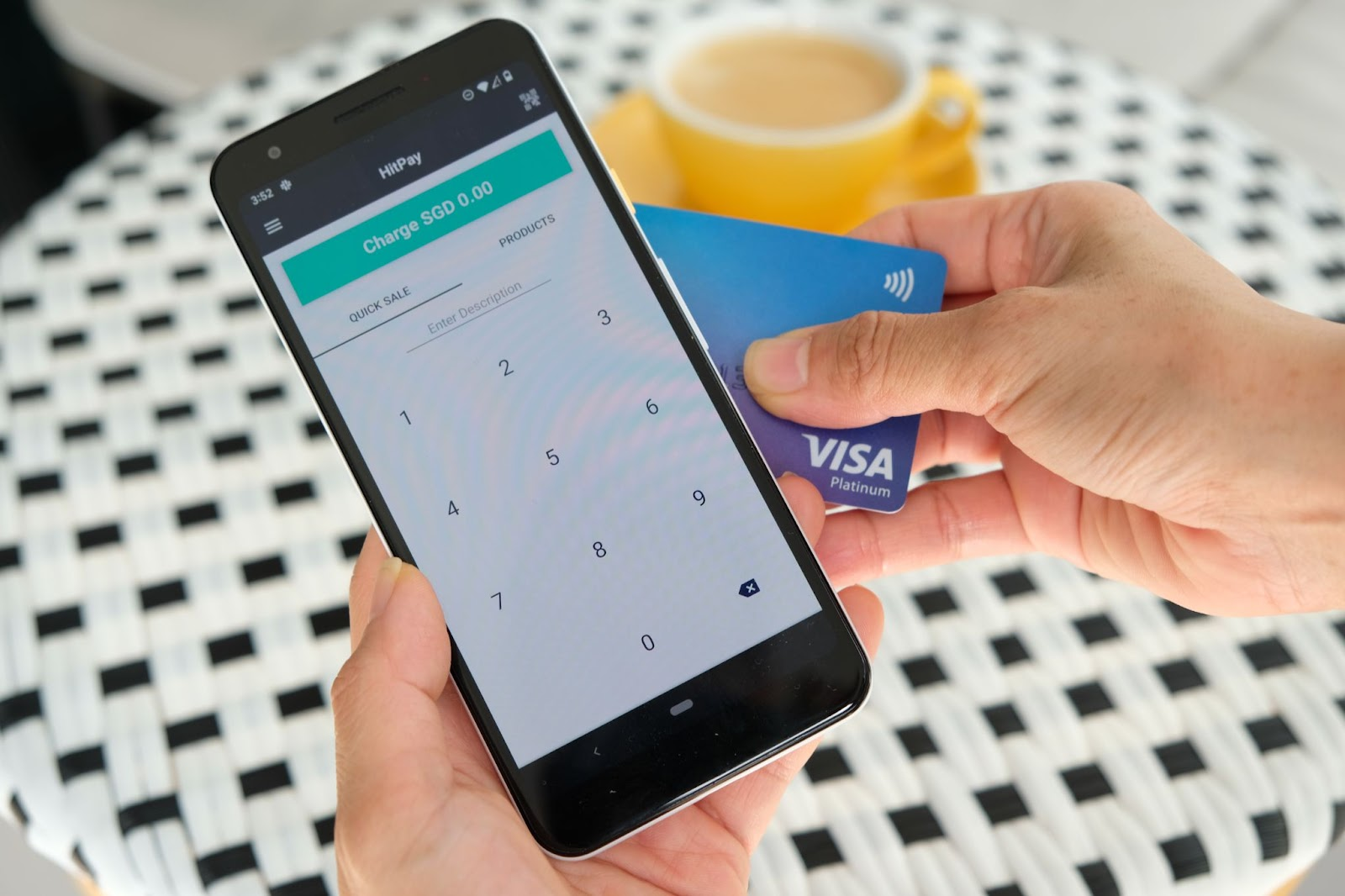 If your store is mostly online, you may not want to invest in a credit card terminal. Instead, accept POS payments directly on your phone or tablet — for free! HitPay Tap To Pay is currently available on Android and can be set up in minutes.
If you don't use an Android, you can still generate dynamic QR codes for instant in-person payments. Customers can make PayNow QR payments, or pay via credit cards, Zip BNPL, PayLater by Grab, or other popular payment methods.
Best business software for small business
HitPay's business tools are — and will always be — completely free to use. Unlike most platforms, our business software does not have setup or subscription fees. We use a pay-per-transaction pricing model, which means you only pay a fee when you make a sale.
See our SME-friendly pricing for Singapore and Malaysia here.
We've designed our all-in-one HitPay platform for small businesses, by removing upfront costs and making our tools as simple as possible. We also offer step-by-step guides and live WhatsApp chat support to help with anything you need.
Try our free small business software on your HitPay account now 💻
---
About HitPay
HitPay is a one-stop commerce platform that aims to empower SMEs with no code, full-stack payment gateway solutions. Thousands of merchants have grown with HitPay's products, helping them receive in-person and online contactless payments with ease.
Join our growing merchant community today!