How to Use HitPay's Free Link-in-Bio Page to Grow Your Business
Learn how to display multiple links on your Instagram profile page with HitPay's free Link-in-Bio.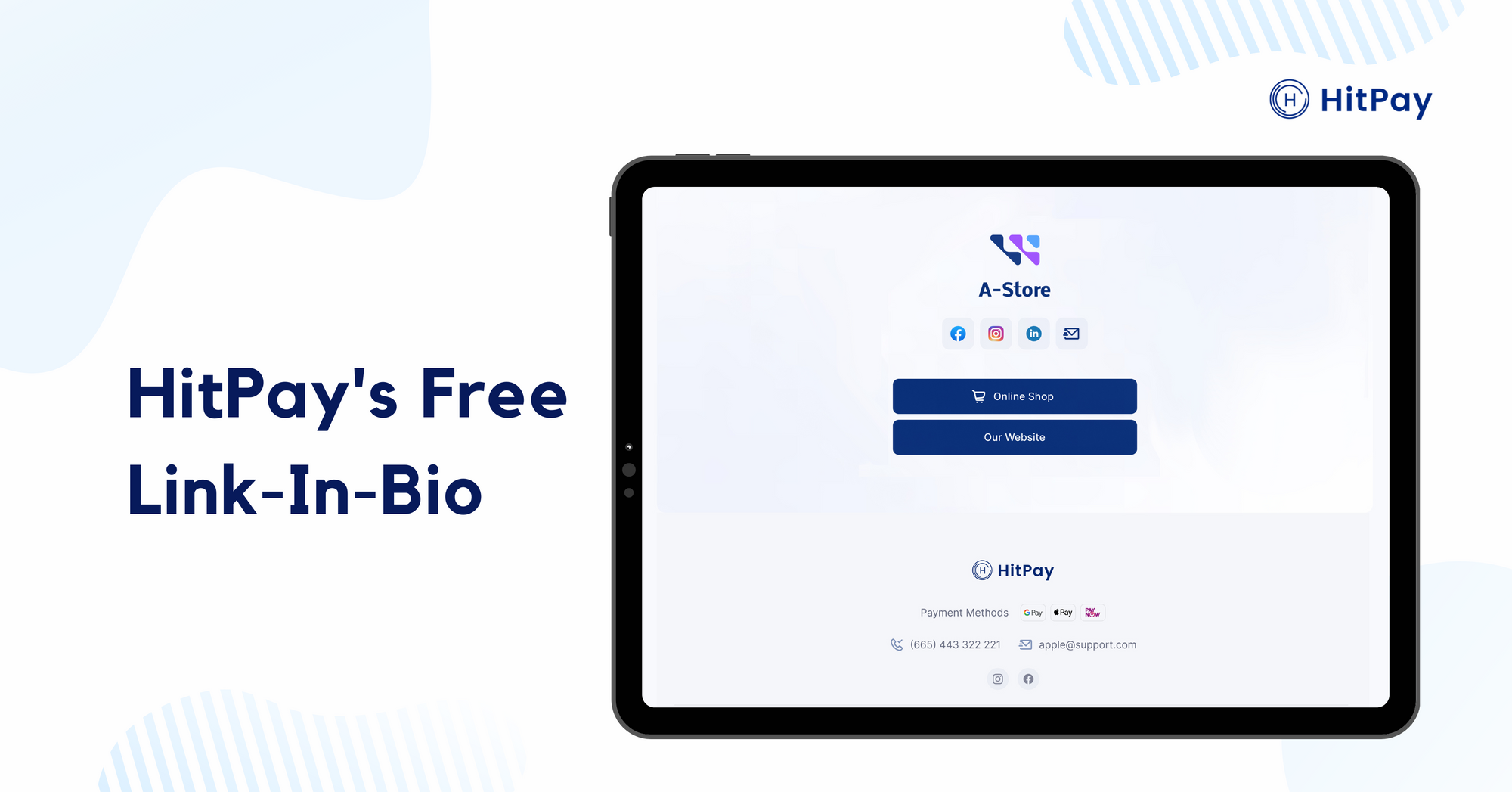 The social media link-in-bio is a precious space to drive traffic from social media to your online store and external websites. This is especially helpful if you have multiple sites or links that you want to display.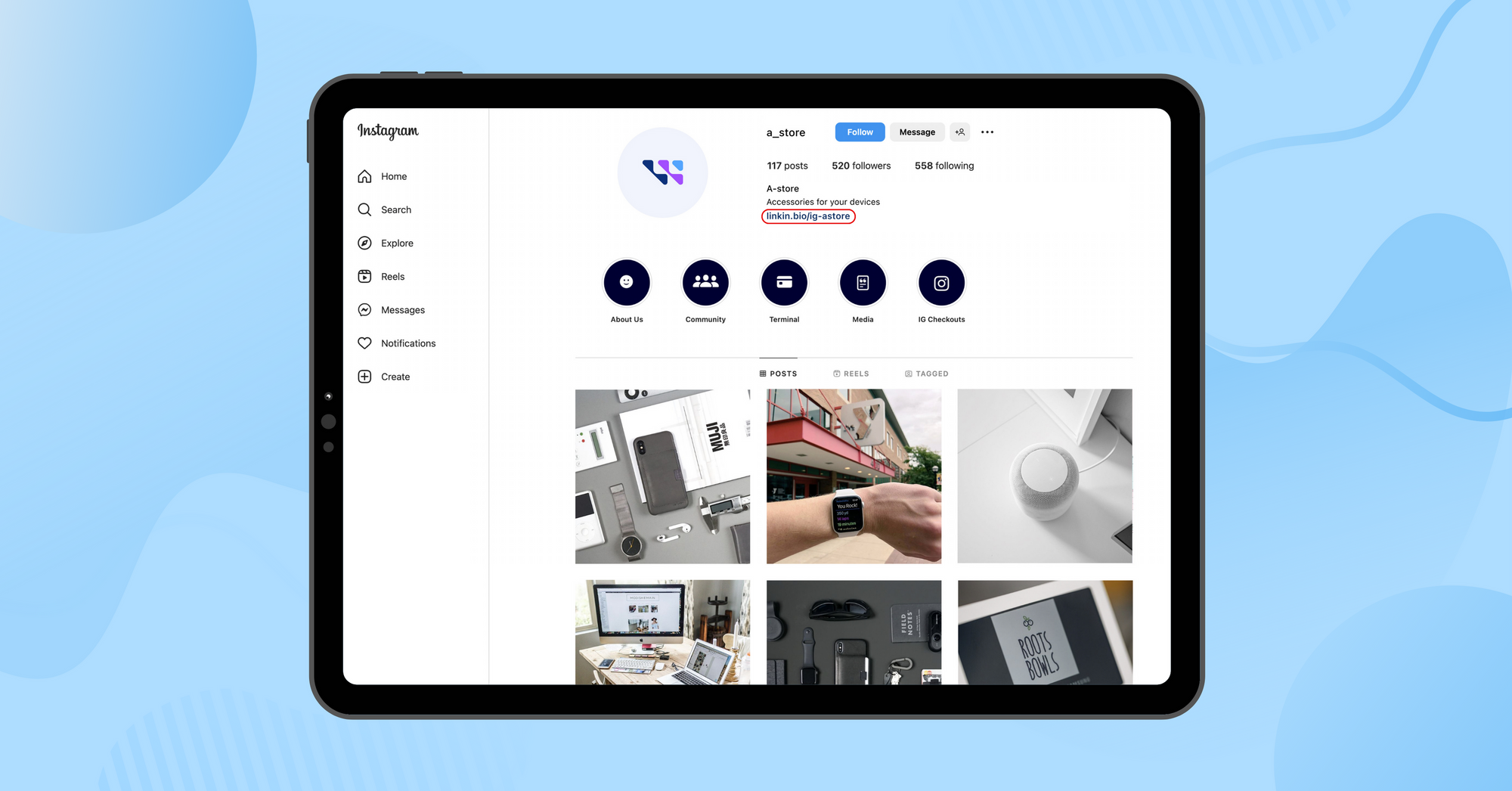 How to post multiple links in your bio on Instagram, Facebook, and more
With HitPay's free Link-in-Bio feature, you can set up your own link-in-bio landing page — without any coding or subscription costs.
Plus, the HitPay Link-In-Bio is mobile-optimised and desktop-optimised, to work well for users on all different devices.
Read on to determine how to make the most of this feature, with helpful examples from other small businesses!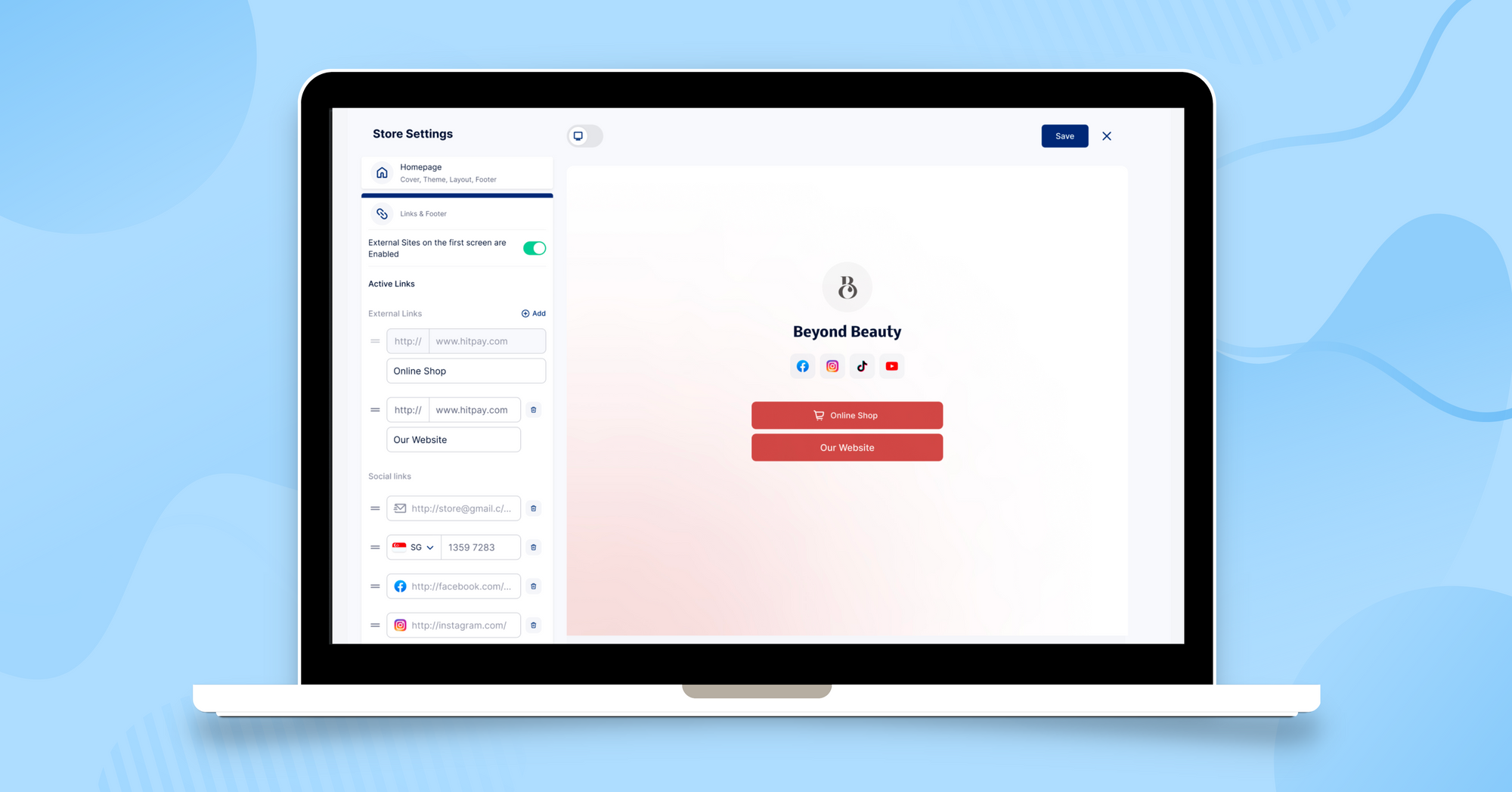 What is a Link-in-Bio?
A Link-in-Bio page is like a mini website for your business. It's a clickable URL you put in your Instagram or TikTok profile directing you to a single page with things you want to showcase, like a product collection, your latest blog posts, or an upcoming promotion at your store.
3 Ways to Use your Link-in-Bio
1) Spotlight current projects and resources
Zero-waste retailer The Sustainability Project in Singapore is big on sustainability education, and it uses its link-in-bio page to spotlight the causes they're currently supporting and how people can engage them as a knowledge partner to speak about sustainability efforts.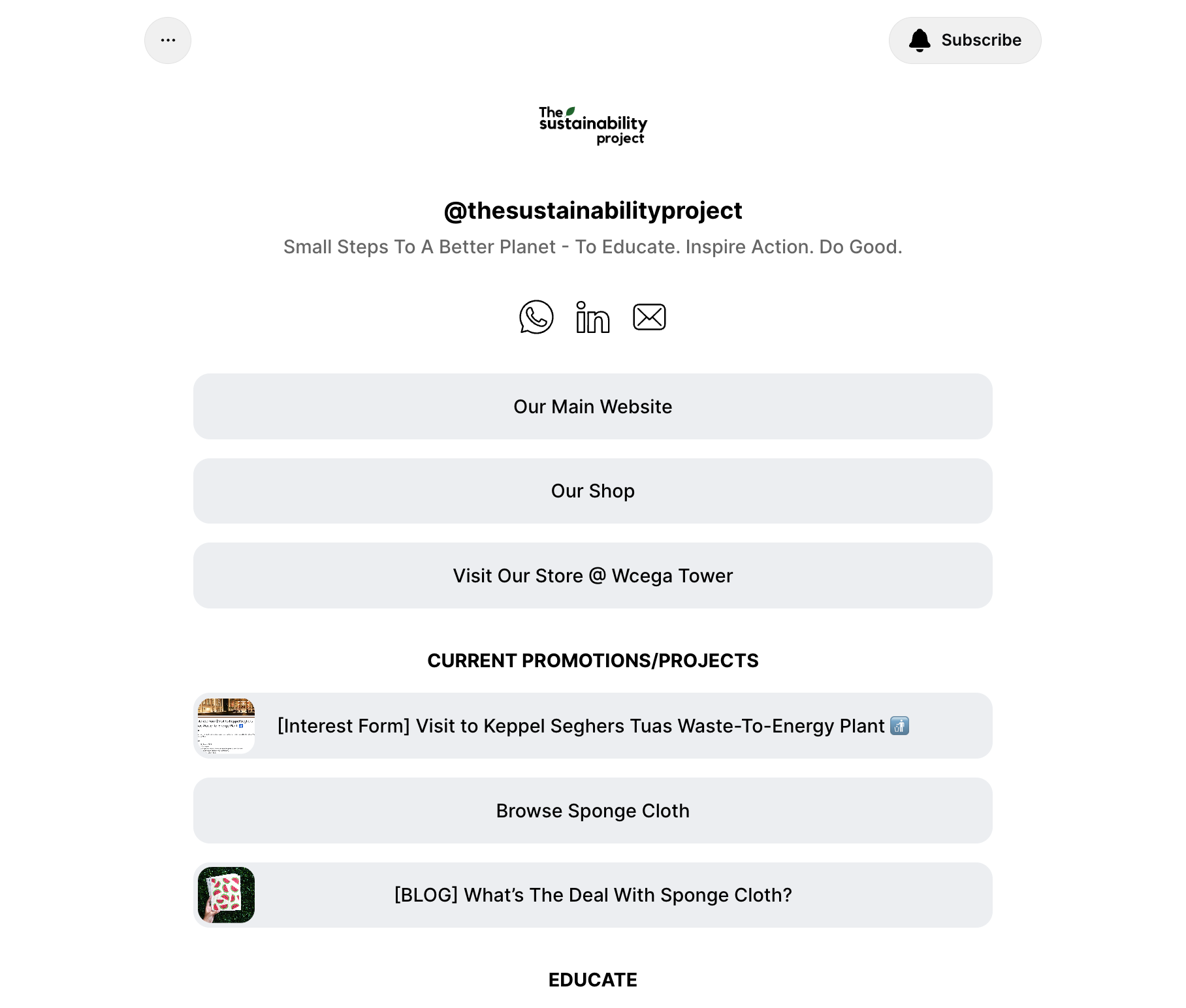 2) Tell people about your company
Social business Books Beyond Borders use its link in bio page on Instagram to spotlight its physical location and invite people to learn more about what they do as a small business in Singapore.
3) Promote a sale and a bestselling product range
Digital creator Good Mondays Paper sells digital products, and they use their link in bio page to highlight a sale and their best-selling products.
How to use HitPay's Link-in-Bio for your small business
Create your own link in bio page with HitPay! Here are some ideas on how to use the page to promote your business.
Save time with one place for all your links
SME owners spend at least an hour on admin tasks each week, and a link-in-bio page can help you save time.
Let's say you've just launched a new summer sales campaign on WhatsApp, TikTok and Instagram. Instead of manually replacing links on each platform, you can use HitPay's link in bio as a single page for all your content and focus on updating one page.
Promote your latest products or content
Are you participating in a pop-up market? Launched a limited-time sale or a course? A link in bio page keeps your content accessible and organised for your audience across different channels.
Education provider IELTS Boot Camp links to its paid offers through HitPay's link in bio page. They've also kept it to four links to avoid overwhelming their audience.
Include answers to frequently asked questions on social media
People on social media expect prompt customer service. Direct people to the right information on your link-in-bio page to provide a better experience while reducing customer support time.
For example, education provider bimbelmc includes a link to their help center on their HitPay link-in-bio page with answers to common questions about their products and services.

Other ideas to consider:
Link to your customer support or broadcast channel like your Telegram channel or WhatsApp for Business account
Directions to your physical location
Available local and international payment methods
Order tracking questions
How to find the right product size for you, especially if you sell clothing or footwear
Set up your free link-in-bio page with HitPay
Easily display all your website and social media links on your online store. Follow these step-by-step instructions to set up your free link in bio page on HitPay in minutes.
Got questions? Contact our support team here.
---
About HitPay
HitPay is a one-stop commerce platform that aims to empower SMEs with no code, full-stack payment gateway solutions. Thousands of merchants have grown with HitPay's products, helping them receive in-person and online contactless payments with ease. Join our growing merchant community today!