Enable different payment methods on sales channels with HitPay
Learn how to enable and display different payment options on Shopify, WooCommerce, and other sales channels.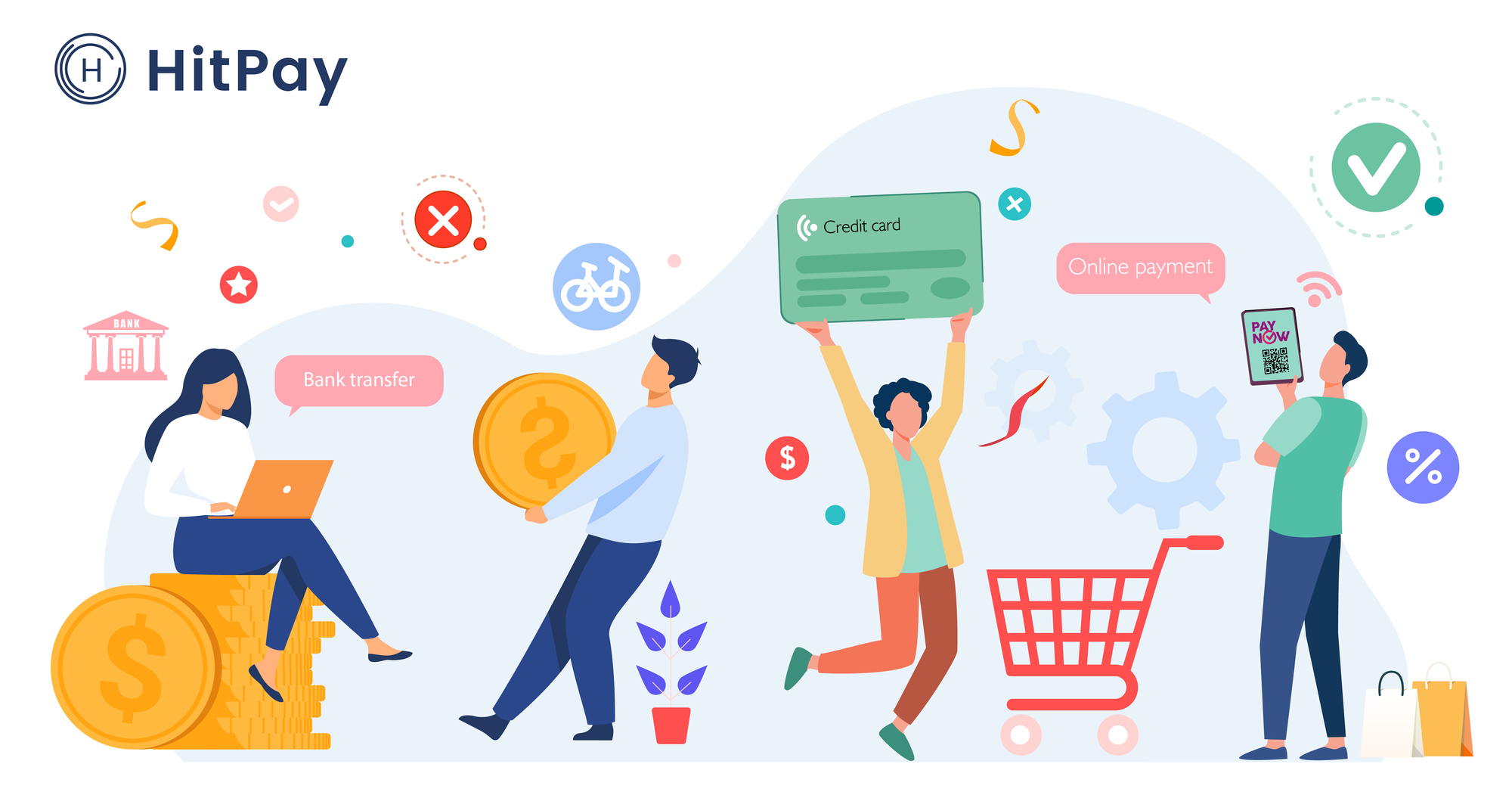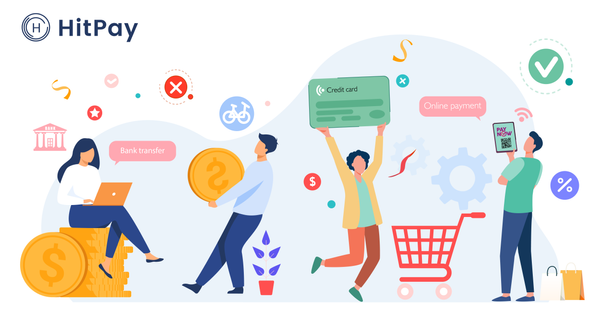 Offering multiple payment methods is great for your business. With more payment options, customers are less likely to abandon their purchases. Customers also enjoy a better checkout experience, encouraging them to return to your store.
As a HitPay merchant, it's easy to customise the payment methods on your sales channels like Shopify and WooCommerce. You can offer international and local payment methods like credit cards, bank transfers, e-wallets (like PayNow in Singapore or GCash in the Philippines) — which lets your customers choose their favourite way to pay.
Read on for a step-by-step guide on how to display different payment methods on your sales channels with HitPay.
Why vary payment methods across your sales channels?
Here are 3 reasons why you may want to display different payment methods across your sales channels:
1) Support expansion into another market
Are you expanding your business across multiple markets? Research payment preferences in your new market so you can offer them on your e-commerce platform. For example, credit cards are the preferred method for e-commerce transactions in Singapore, but customers in Malaysia prefer bank transfers.
2) Enable purchases from customers without a credit card or bank account
Access to payment options varies across your customer demographics. For example, not all teenagers may have a bank account and may prefer alternatives. To attract a wider range of customers, enable integrations for PayNow and popular digital wallets like GrabPay.
3) Reduce revenue loss from credit card transaction fees:
If you're just starting your business, every bit of revenue counts. Avoid high credit card transaction fees by offering alternative payment methods.
In this example, we'll use the example of PayNow, a highly popular e-wallet in Singapore (similar to PayID in Australia or GCash in the Philippines):
You can encourage customers to pay with PayNow through a PayNow cashback campaign, which is 50% cheaper for merchants than standard credit card fees.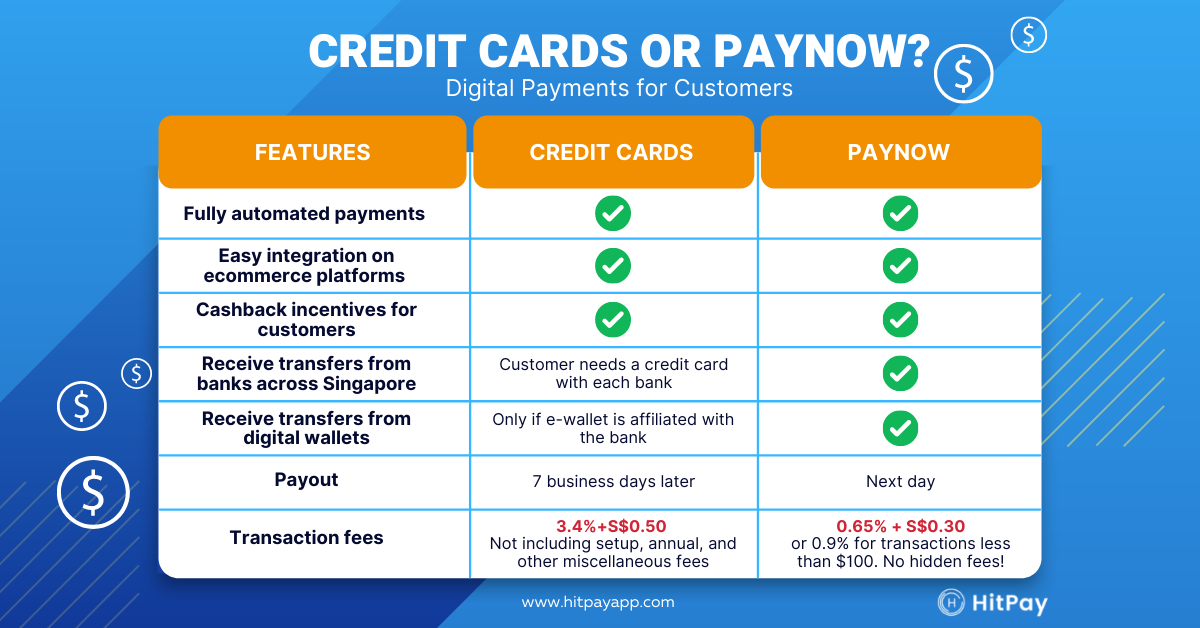 Read also: How to Start a PayNow Cashback Campaign on Your E-Commerce Store
How to enable different payment methods on HitPay for your sales channels

Step 1: From the HitPay dashboard, go to Payment Gateway > Integrations
Step 2: Click on +Add New to configure your sales channels. HitPay supports over 10 sales channels, including major e-commerce platforms like Shopify, OpenCart and WooCommerce. Our invoicing and payment links options are also available if you need a leaner and faster way to make sales.
If you're deciding between e-commerce platforms, we've done a detailed look at the strengths and weaknesses of each site. Read our in-depth analysis here!

Step 3: Select the sales channel you're configuring from the dropdown list.
Step 4: Select the payment methods to activate for the selected sales channel.
HitPay supports popular payment methods in Singapore including PayNow QR, credit cards, and e-wallet apps like WeChatPay and GrabPay.
Click Save once done. Your newly configured integration is now listed under your Integrations!
Setting up different payment methods is a breeze with HitPay.
HitPay gives you full control over which payment methods to enable across your sales channels with a few clicks.
No need for complex integrations or long how-to guides. HitPay integrates with all popular e-commerce platforms, so you can spend less time on admin and focus more on growing your business.
Offer more payment methods with your HitPay account now!
---
About HitPay
HitPay is a one-stop commerce platform that aims to empower SMEs with no code, full-stack payment gateway solutions. Thousands of merchants have grown with HitPay's products, helping them receive in-person and online contactless payments with ease.
Join our growing merchant community today!