Get paid in seconds with HitPay's payment links
HitPay's Payment Links speed up the payment process while ensuring security and physical safety. Learn how to set up Payment Links for your online store.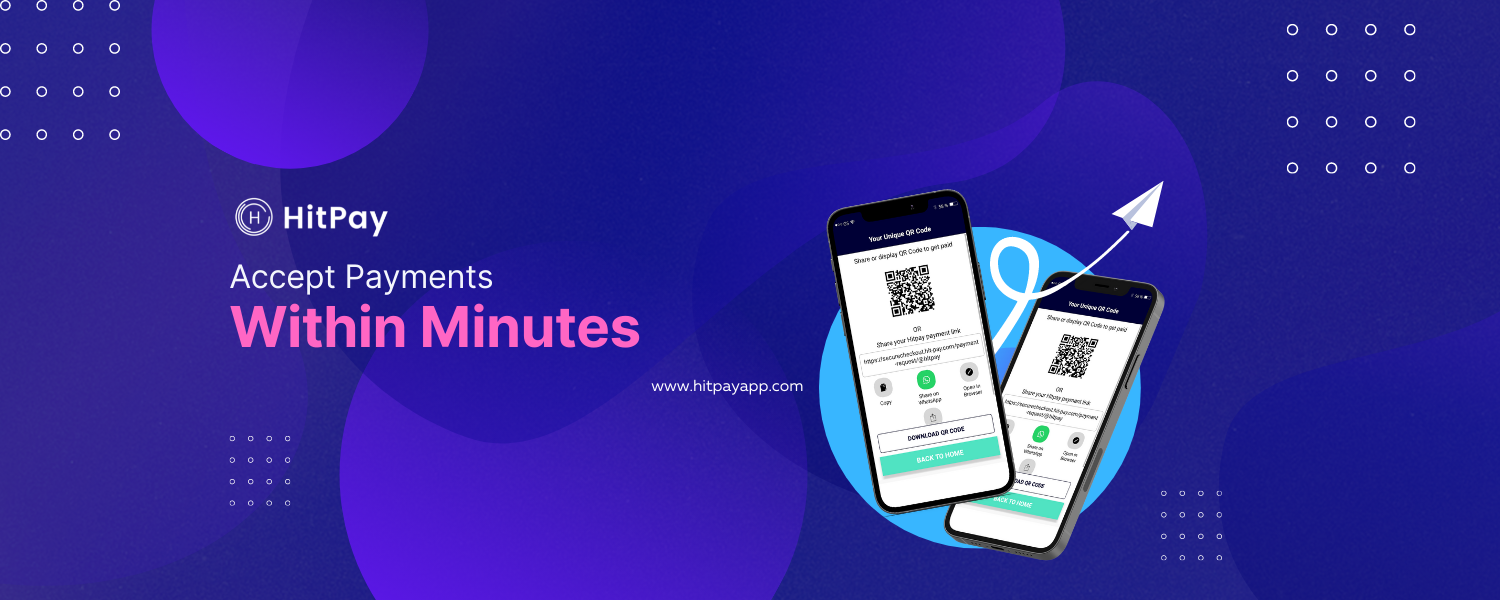 Accepting payments from your customers should be fuss-free.

HitPay's Payment Links are just that - a link you share across your sales channel for your customers. Your customer clicks on the link, pays for their purchase in a secure, contactless way and you get your money instantly.

Here we'll show you how to set up Payment Links for your online store through the HitPay dashboard and mobile app.
Why use payment links versus other payment methods?
Collect payments anywhere online: HitPay's Payment Links work across all your sales channels, including QR codes, WhatsApp, email, social media apps or PayNow. No need to fiddle around across multiple apps or interfaces; get everything done efficiently by sending or copy and pasting one link.
Collect payments from customers remotely: Customers unable to come to your store or opting for contactless delivery? Your point of sale (POS) staff can send your customer a payment link to facilitate payment while maintaining physical safety and security.
Speed up in-person payments with QR codes: Reduce in-store queueing time and enhance your customer experience by speeding up the payment process. Simply present the HitPay QR code within the mobile app to accept in-person payments using PayNow and digital wallet services like Apple Pay or Google Pay.
How to create your payment link in HitPay:
How to create a payment link using HitPay's mobile app
Step 1: Log in to the HitPay app. Enter the amount charged and an optional remark or description.
Step 2: Select Payment Link as the payment method
Step 3: Share the created link URL with your customer through email, WhatsApp or other sales channels
We've got a helpful video guide here as well if you're unsure.
How to create a payment link using HitPay's dashboard from your desktop
Step 1: Go to the Payment Links tab in the HitPay dashboard.
Step 2: Click Create Payment Link
Step 3: Enter payment link details (currency, email, reference). You can even set an optional expiry date or allow repeated payments here.
Step 4: And you're done! Share your newly-created payment link with your customer.
Collecting payments through your HitPay payment link:
Locating the HitPay QR code on mobile for customers to scan and pay
Step 1: Log in the HitPay mobile app on iOS or Android
Step 2: Tap on the QR code image on the top-right hand corner
Step 3: Download your unique QR code for your customer to scan and make payment
Locating your HitPay Merchant Payment Link on desktop
Step 1: Click on Payment Links from the HitPay dashboard
Step 2: You get access to a default payment link. Simply add this link to your order taking forms either through Google Forms or WhatsApp, for example. You can also direct people to the payment link by linking it to a button on your website.
What does my customer see after clicking on the payment link?
If the payment link is created for a specific amount:
If the amount is not stated during the creation of the payment link, your customer enters the amount to pay:
In both scenarios, your customer needs to enter:
The amount they're paying
Their email address to receive payment confirmations or invoices
Their preferred payment method
Frequently asked questions:
Are HitPay's payment links safe?
We use the latest security encryption protocols like Transport Layer Security (TLS) to ensure payment links are secure. HitPay's checkout pages are served only over TLS and HitPay's official libraries connect to HitPay's servers over TLS and verify TLS certificates on each connection. All card numbers are encrypted at rest with AES-256. Decryption keys are stored on separate machines.

I made a mistake when setting up my payment link. Can I edit my payment link?
Yes, don't worry! Just remove your payment link and re-create the payment link.
How do I change what payment methods are displayed on this page?
The customer sees all the payment methods you've enabled in your HitPay account. You can change these here.
Can I adjust how my checkout page looks?
To adjust the look and feel of your checkout page, follow this guide here.