Create and send invoices with HitPay's Online Invoicing Generator
Learn how to create professional invoices and automate payment reminders in minutes using HitPay's online invoicing generator.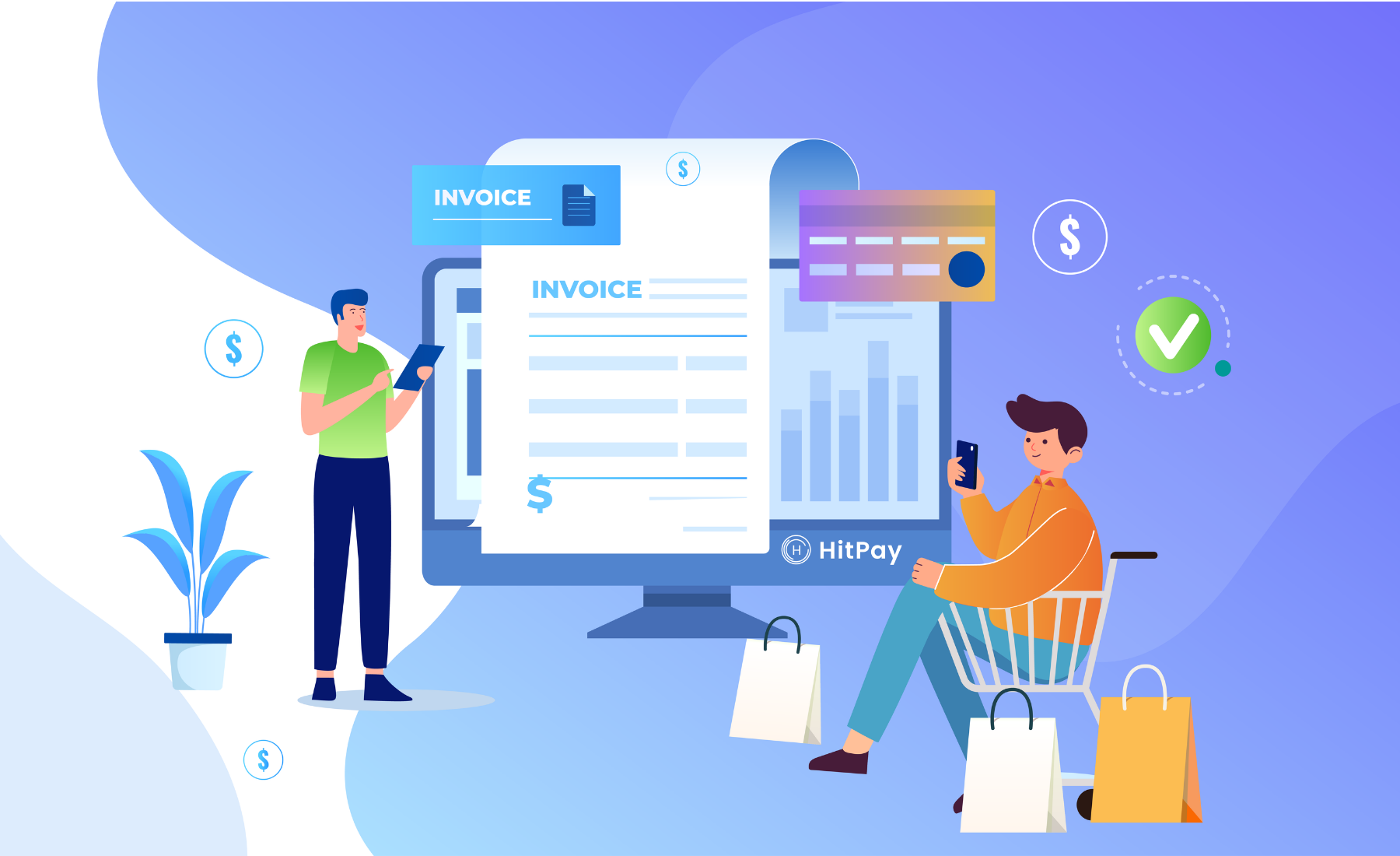 Getting paid on time is essential for any small business owner. However, invoicing can often be a tedious process, especially if you don't have invoice templates.
In this quick guide, we'll show you how to use HitPay's Online Invoicing tool to create a professional invoice in minutes. You'll also learn how to use this free tool to automatically send invoices and payment reminders to customers!
How to create an invoice in HitPay
Create a single invoice or create bulk invoices to save time.
Option 1: Creating a single invoice
Step 1: From your HitPay dashboard, navigate to Invoicing and click on the Create Invoice button
Step 2: Fill in your currency details, amount, and invoice number and click on Create Invoice to generate the invoice. If you're creating invoices for already-sold products, click on Add Products to add each product as line items.
HitPay's invoicing software supports over 100 currencies worldwide. All foreign currency payment acceptance is automatically converted and settled in SGD.
Optional: Split up your total invoice amount and set a due date for each partial payment. This is especially useful if you are delivering a product or service which will be fulfilled over a period of time.  To enable this option, just click the check box on Allow partial payments.

Step 3: Once you've created an invoice, HitPay automatically sends the invoice email to your customer's email address. The invoice's status will change to Pending.
Sample of invoice email sent to the customer.
We also automatically generate a payment link with each new invoice.
If you communicate with your customers through email or messaging apps like WhatsApp, you can easily send the payment links through these channels. This helps you collect payments faster while improving the customer experience.
Example of auto-generated payment link for you to copy and paste
Enabled multiple payment methods on your checkout page? Your customers can also pay your invoice with the enabled payment methods. Go to this guide if you need help setting up your payment methods for your checkout page.
Option 2: Creating invoices in bulk to save time:
Save even more time with HitPay's bulk invoice generator!
Step 1: Download the invoice feed template CSV file with the Download button
Step 2: Fill in these details inside the CSV file:
Customer email associated with a Customer profile in your HitPay account
Invoice number
Currency and amount
Optional reference
Invoice date and due date

Step 3: Once done, upload the completed file with the Choose File button here. Your invoices will be automatically generated in your HitPay account.
How to manage invoices on HitPay
Go back to your Invoicing tab to see the current status of all your invoices on HitPay.
Do note that HitPay also integrates with Xero, allowing you to track payments and automate your bookkeeping as soon as each invoice is paid.
How to send invoice payment reminders to customers
Save time on chasing overdue payments by sending payment reminders with just a click.
Our invoicing tool allows you to trigger two types of reminders for your customers:
Resending pending invoices
If you want to remind a customer about a pending invoice, click on Resend Invoice to easily send a new invoice email from the HitPay platform.
Send a reminder to a customer for an overdue invoice
Invoices past their due date automatically get an Overdue status. You can then use the Send Reminder feature to trigger a new reminder to the customer's email address.
An example of an email reminder sent through HitPay
Exciting new features to make invoices even easier
We have more exciting enhancements for our Invoicing tool, to be launched from December 2021:
Set individual discounts for each product or line item in an invoice
Export invoices to PDF format for easy record-keeping
Insert payment links into a PDF
Create and save invoices as Drafts to send to customers at a later date
Partial payment options
Mobile APIs for invoicing
File attachments including signed agreements and Terms & Conditions
Include shipping costs as an editable line item

Sign up for our email newsletter to be notified once these updates become available!
---
About HitPay
HitPay is a one-stop commerce platform that aims to empower SMEs with no code, full-stack payment gateway solutions. Over 7,000 merchants have grown with HitPay's products, helping them receive in-person and online contactless payments with ease.
Join our growing merchant community today!