Introducing HitPay — Best payment gateway in the Philippines
HitPay PH lets you accept all payment methods including GCash, PESONet, BPI/BDO direct transfer, and credit cards — to sell anywhere online and in-person!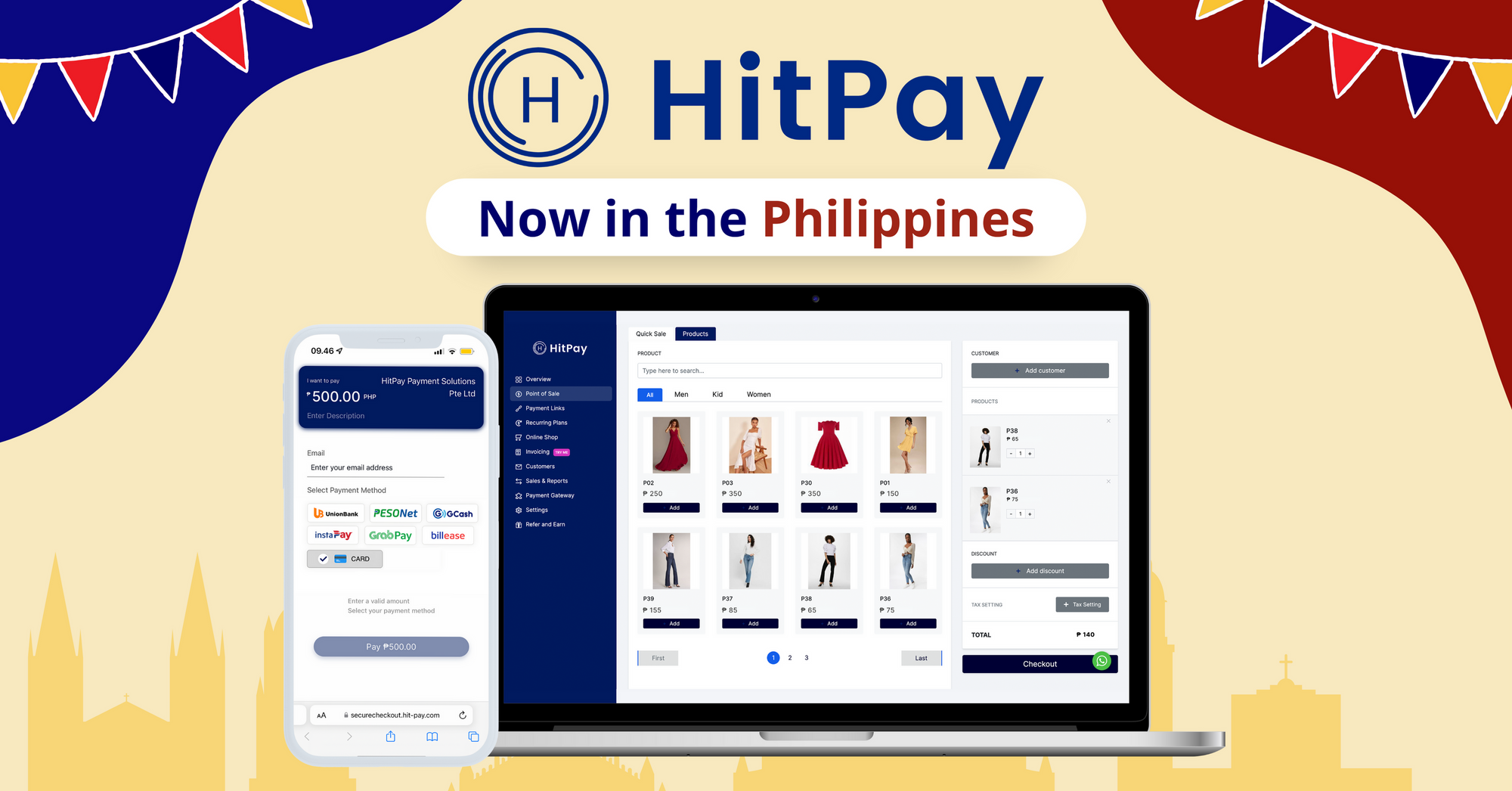 HitPay — the one-stop payment platform for small and medium-sized enterprises is now in the Philippines! HitPay helps small business owners sell anywhere (both online and in-person) and accept all payment methods.
In this digital era, payment gateways are essential for enabling smooth transactions for businesses in the Philippines. As the market continues to expand, it becomes increasingly important to identify the best payment gateway to provide a seamless and secure experience for both merchants and customers. In this blog, you'll get an informative analysis of HitPay, the best payment gateway in the Philippines.
Why do I need a Payment Gateway in the Philippines?
Do you own a small business online? Maybe you have a Shopify or WooCommerce store, or sell directly on Facebook or Instagram. Or maybe you own a physical shop or pop-up store.
No matter where you sell, you might struggle with accepting payments and scaling your business across sales channels — whether its online or in physical stores. If so, you will need a Philippines payment gateway, which lets you accept all popular payment methods on your online store, in-person, or anywhere you sell.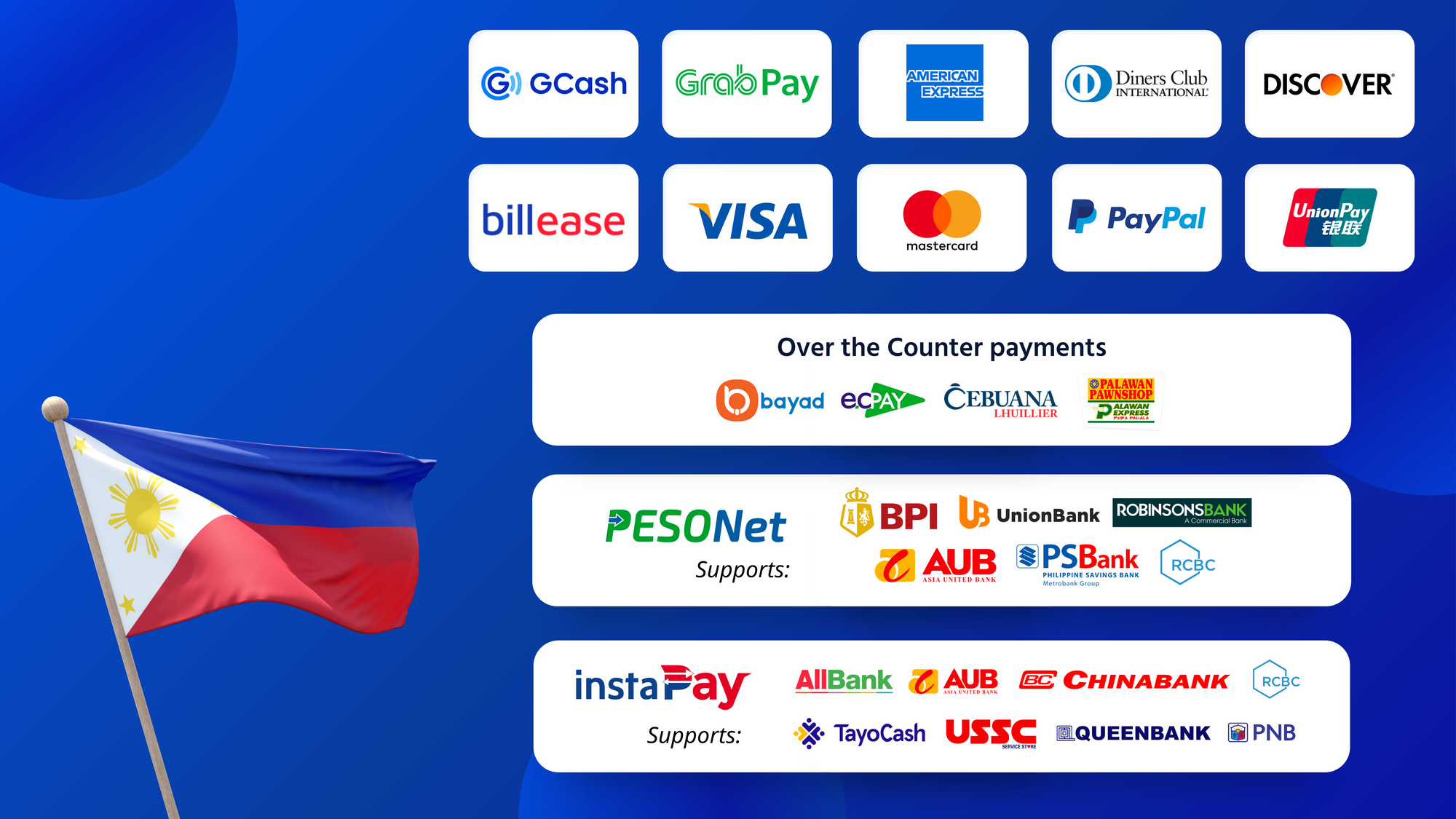 Besides helping you accept payments, HitPay PH offers free business tools such as invoicing, payment links, and even an online store. Book a free demo to find out more.
Is HitPay perfect for my business?
If you're an:
E-commerce seller who's using Shopify, Wix, Woocommerce, or other online selling platforms
E-commerce seller with a custom-built website
A small business owner who sells on social media sites such as Instagram, Facebook, or other sales channels
Owner of a physical store
Here's how HitPay PH can help you: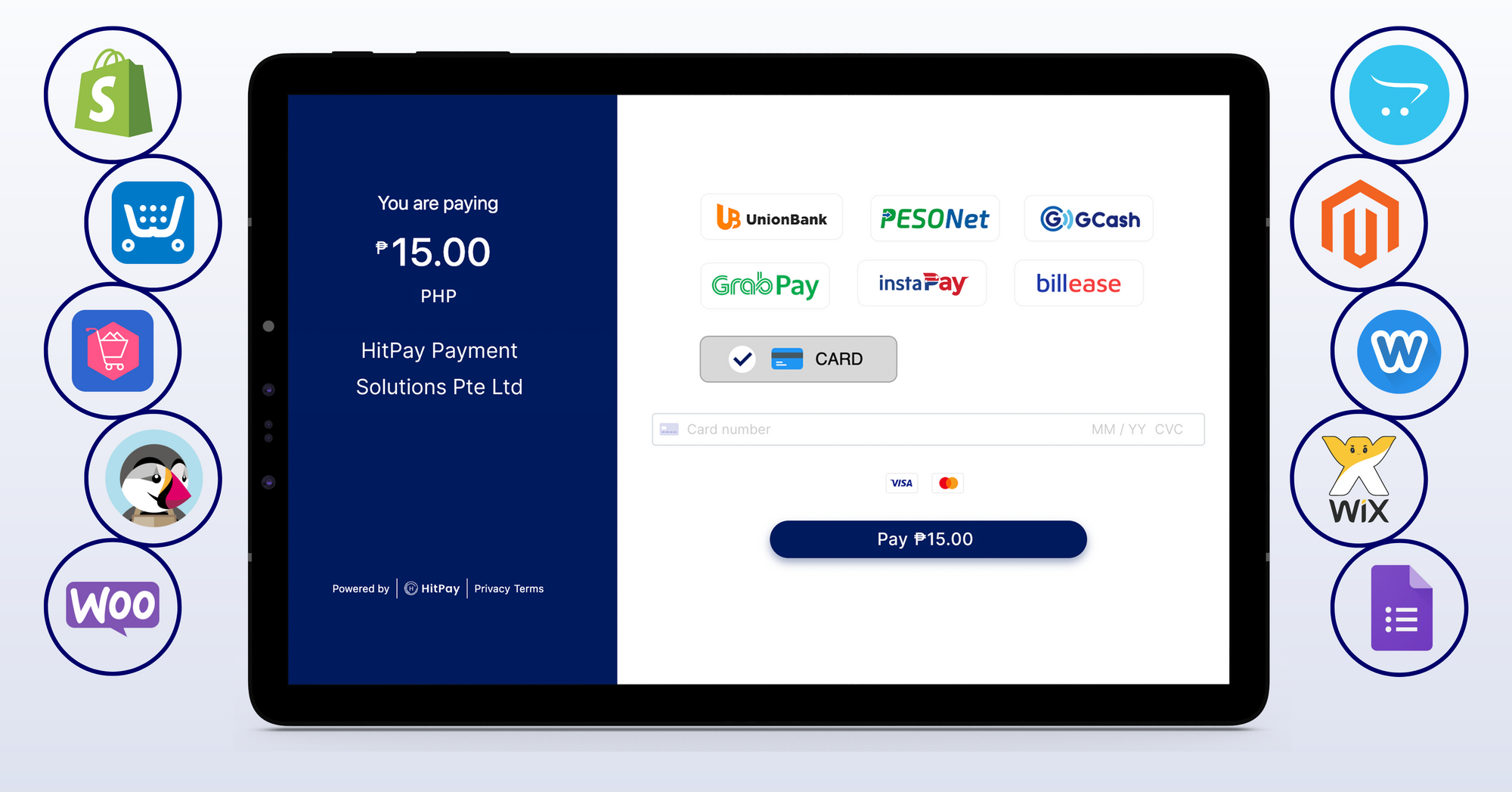 ✅ Multiple digital payment methods
Your customers can enjoy easy access to multiple digital payments, such as GCash, Instapay, GrabPay, PESONet, Visa, Mastercard, and more, all with one account.
Instead of needing to install and integrate each payment method separately, you can quickly enable or disable payment methods — directly on your HitPay account.

✅ Lets you accept payments anywhere
HitPay makes it easy to accept payments anywhere you sell.
Website on e-commerce platforms: Try our free, no-code e-commerce plugins.
Custom-built websites: Integrate our free developer APIs.
Sell on social media or other sales channels: Handle payments on our free Online Store.
Don't have a website: Try our free, no-code Business Tools.
Need to accept payment at your physical or pop-up store: Use Scan To Pay to accept e-wallets, card payments, and more, directly through the HitPay app.
While other platforms often charge subscription fees for these features, this premium software is free to access on HitPay. Only pay when you make a sale.
✅ Free point-of-sale (POS) software
Collect payments in one account with HitPay's Scan To Pay feature on the mobile app, Now you can easily collect your sales information and inventory in one place, making it easier and hassle-free to track your finances.
✅ More integrations for different platforms
HitPay PH allows you to use it on any sales channel including social media, custom-built websites, and all of the main e-commerce platforms. We have a wide range of e-commerce integrations such as Shopify, WooCommerce, OpenCart, Ecwid, Prestashop, Wix, EasyStore, Shopcada, Magento, and even Google Forms!
✅ Express onboarding and payout time
Unlike other payment channels in the Philippines, HitPay PH has an express onboarding time of only 1-2 days.
You'll also receive payouts in your bank account in just T+1 business days.
✅ Free business tools
Enjoy a wide range of free business tools including an invoice generator, payment links, and an online store builder directly through the app.
Unlike other SAAS platforms, HitPay doesn't charge any subscription or setup fees. Only pay when you make a sale!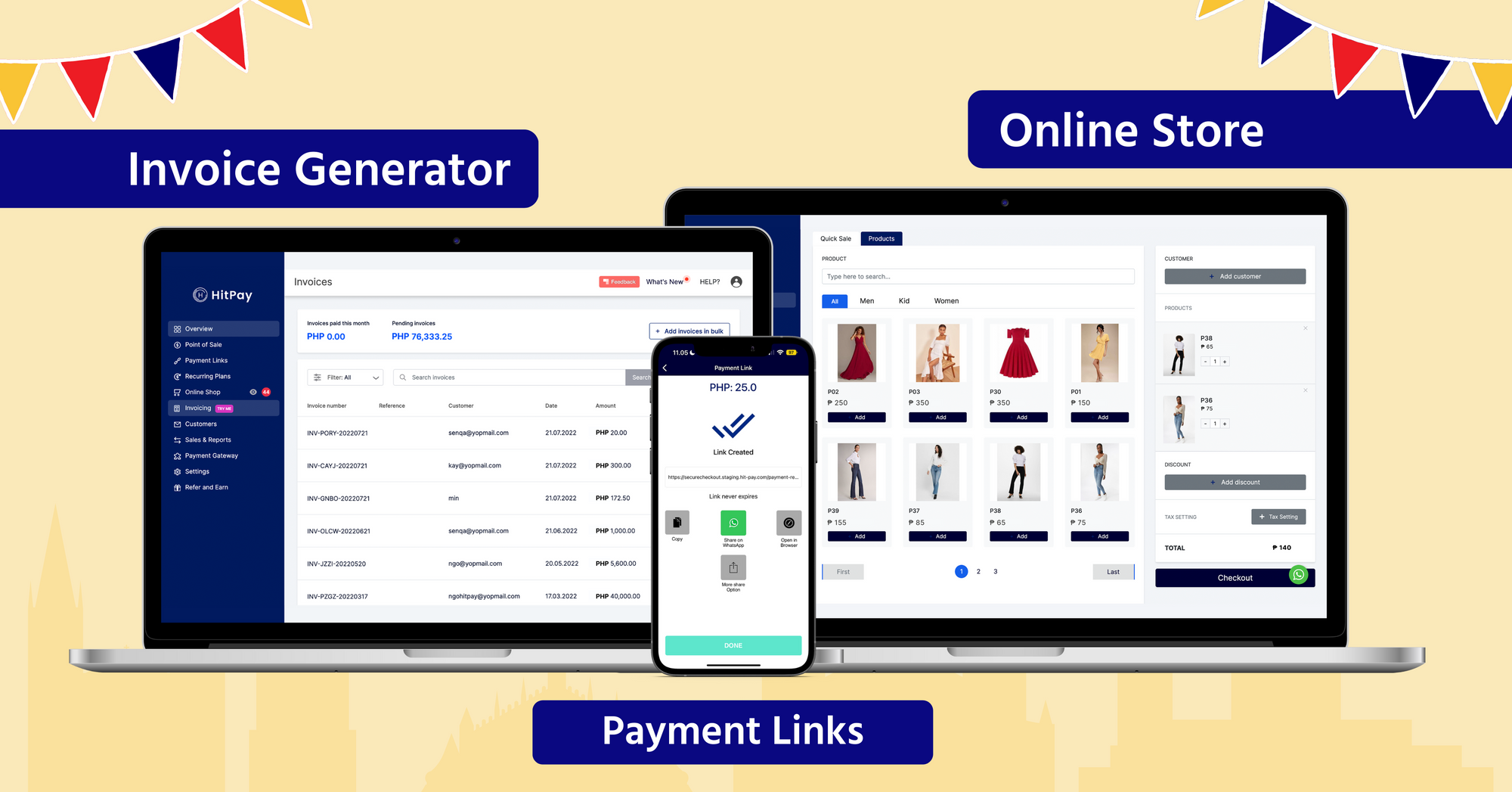 Online invoicing: Get paid faster with our automated invoicing software.
Payment links: Sell anywhere, anytime with our payment links that you can send on social media, chat, or email.
Online store: Create a free online store to manage all your inventory, orders, and sales in one place.
Why is HitPay the best payment gateway in the Philippines?
Features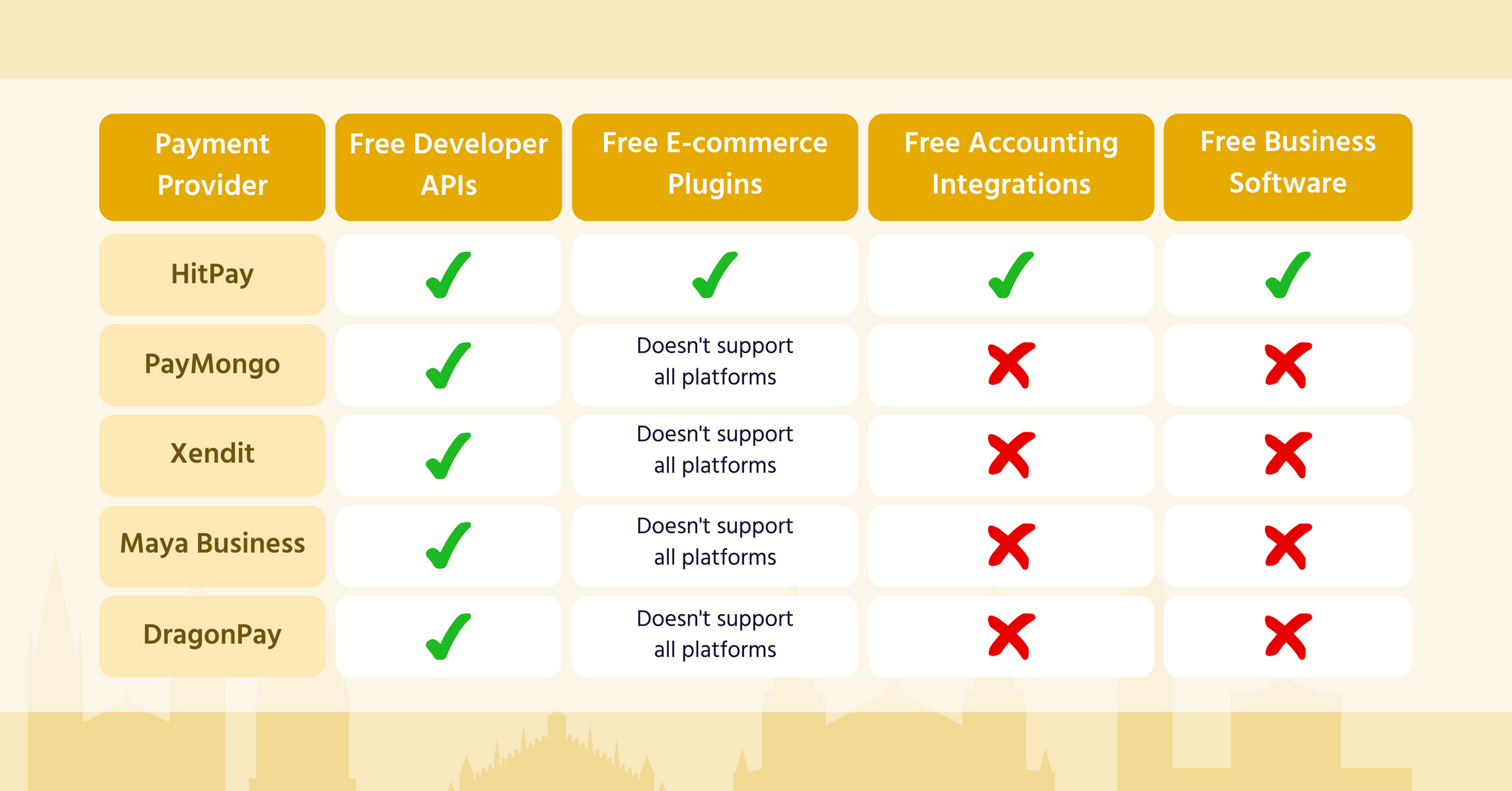 *Major e-commerce platforms include Shopify, WooCommerce, EasyStore, Prestashop, Magento, OpenCart, Shopcada, Ecwid, Wix, and Google Forms
**Business Software: Free website builder with inventory management, Invoice generator, Payment links, Free POS system on mobile
Onboarding and Payout Time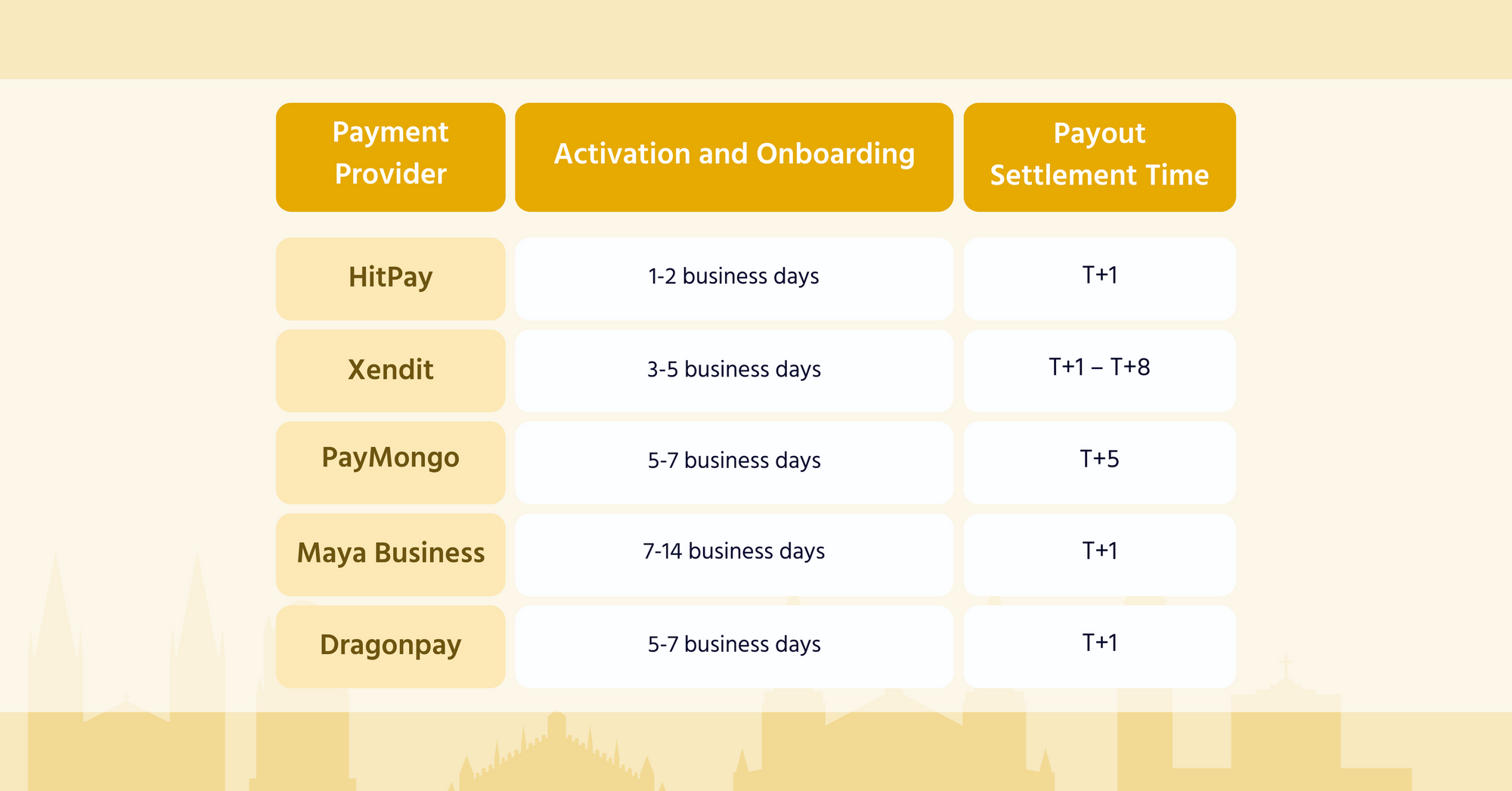 Payment Methods in the Philippines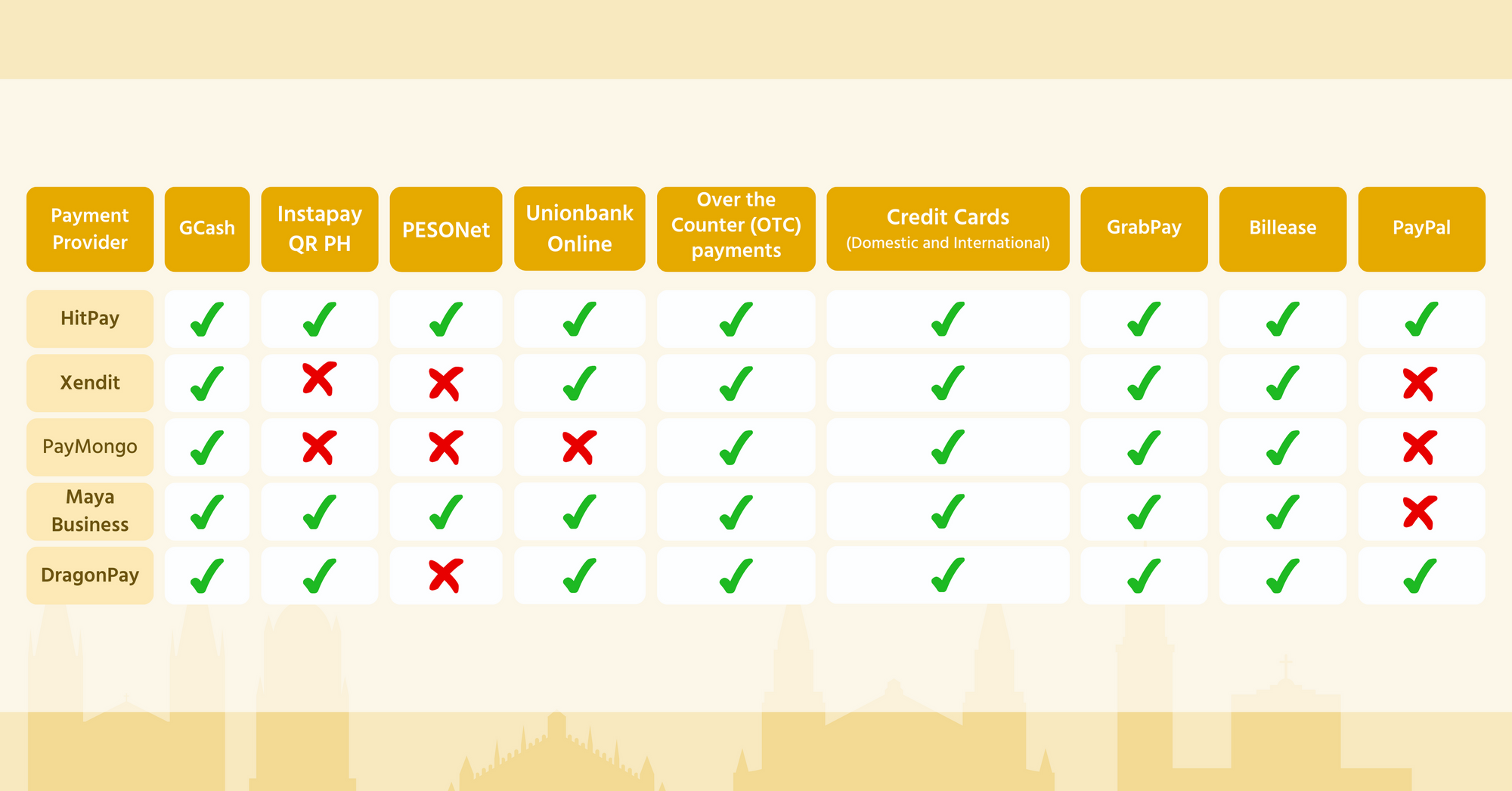 Sell easily on HitPay: The best payment gateway in the Philippines
HitPay Philippines is the ultimate payment solution for all small business owners and PH merchants. Offer all payment methods in one account and accept payments anywhere you sell with ease.
Want to see how the platform works?
Book a free demo!
---
About HitPay
HitPay is a one-stop commerce platform that aims to empower SMEs with no code, full-stack payment gateway solutions. Thousands of merchants have grown with HitPay's products, helping them receive in-person and online contactless payments with ease.
Join our growing merchant community today!