A Comprehensive Guide to QRIS BCA in Indonesia (2023)
Having QRIS BCA in Indonesia will also provide many benefits for you. Such as ease of carrying out transactions, better security, and QRIS discounts that are usually given by merchants.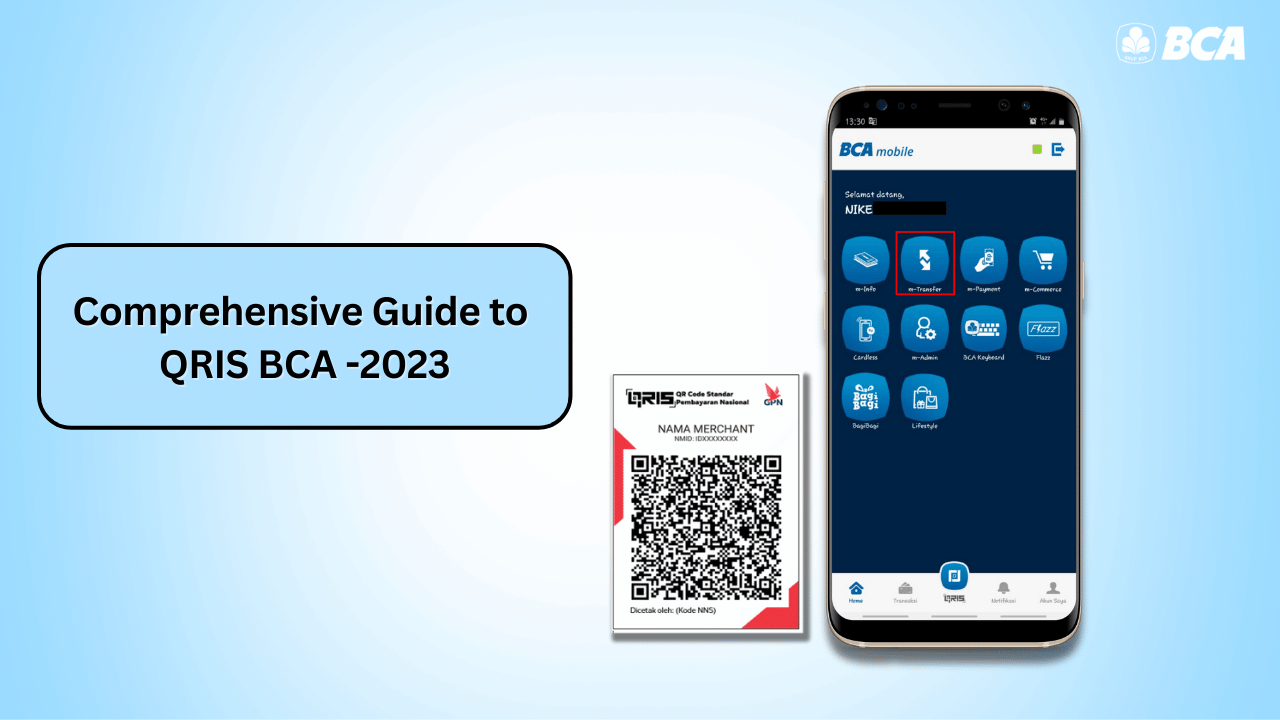 QRIS BCA offers several advantages, including convenient transactions, enhanced security, and the potential for QRIS discounts from merchants.
In today's digital age, electronic payment methods have gained significant popularity in both online and offline shopping transactions among the Indonesian population. One such innovation, the Quick Response Code Indonesian Standard (QRIS), is now available through BCA's mobile services, my BCA, and Sakuku.
This article serves as a comprehensive guide on how to utilize QRIS BCA, providing valuable insights for businesses, micro, small, and medium enterprises (UMKM), and personal activities in Indonesia. Read on!
What is QRIS BCA?
QRIS BCA is an innovative service by Bank Central Asia (BCA) that enables users to make and receive payments via QR codes using various banking applications. With QRIS BCA, you can effortlessly accept payments through popular apps like GoPay, OVO, and many more.
If you're currently establishing a business or micro, small, and medium-sized enterprise (UMKM) in Indonesia and wish to accept payments through a variety of methods beyond just QRIS, you can try one of the best payment gateways in Indonesia, HitPay.
Through HitPay's payment gateway, you can easily and swiftly receive payments through various methods, including QRIS, virtual accounts, BNPL (Buy Now, Pay Later), direct debit, retail points of sale, e-wallets, as well as credit and debit cards. What's even more appealing is that you no longer have to waste time waiting for verification from multiple services to accept payments from your customers.
How to Make a BCA QRIS
Here are the complete steps to make QRIS BCA easily and quickly.
Prepare Supporting Documents
Before making a BCA QRIS, make sure you have prepared supporting documents such as the business owner's KTP/Passport, NPWP, SIUP/TDP, and other supporting documents in accordance with the terms and conditions set by Bank Central Asia.

Register as a BCA Merchant
After ensuring that all your supporting documents are in order, the next step is to register as a BCA merchant through the official Bank Central Asia website. Once you've completed the registration, it's essential to verify the accuracy and validity of the information you provided on the registration form.

Submit QRIS BCA Application
If the data you've entered is confirmed to be accurate and valid, proceed to apply for QRIS BCA by completing the online form and uploading the required supporting documents. Ensure that all the information you provide is both correct and complete.

Verification and Approval
The team from Bank Central Asia will verify the data and documents you provide. If all the requirements are met, your application will be approved, and you will get access to create a BCA QRIS.

Create a QRIS Code
Once you've obtained approval, log in to your BCA Merchant account and proceed to generate a QRIS code by following the provided instructions. Tailor your preferences to match your business or personal activities, whether you opt for a distinct QR code for each transaction or a permanent QR code that can be utilized multiple times.

Use the QRIS Code in Transactions
When the QRIS code has been created, use the code in payment transactions. Display the QRIS code at your place of business or on other promotional media so customers can easily scan it using their payment application.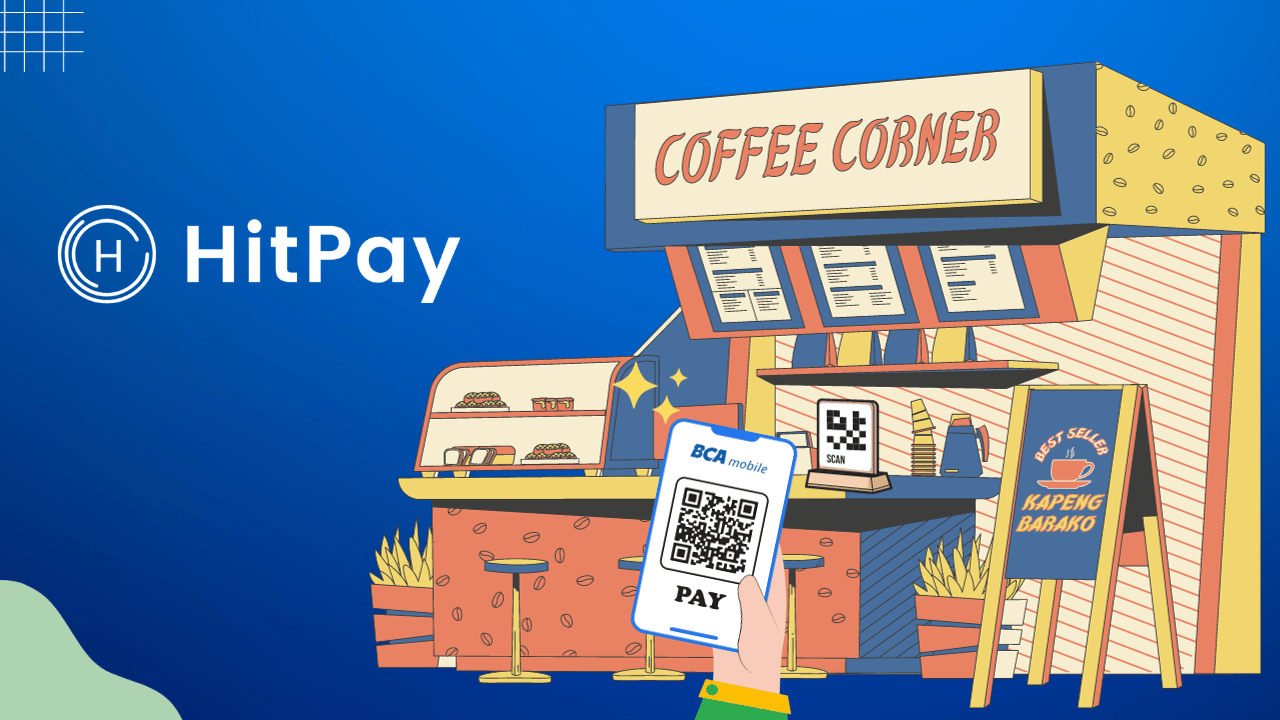 How to Use QRIS BCA
Making payment transactions using QRIS BCA is a straightforward process, but it requires you to have the BCA Mobile application and be registered with the BCA m-banking service. Once you are registered, follow these steps:
Open the BCA Mobile application on your smartphone.
Select "m-BCA" and agree to the terms and conditions by clicking "Accept"
Enter the BCA ATM card number, which consists of 16 digits, then click "OK"
Then, you will be directed to the text message application on your cellphone, which contains a message from BCA. Send the message and wait for a reply from the BCA team.
After receiving a reply, return to BCA Mobile and enter the Access Code.
After logging into your account, look for the QR option on BCA Mobile.
Scan the QRIS code available at the outlet, outlet cashier, or other places.
Make sure the recipient's name matches the merchant in question.
Enter the desired transaction amount.
Finally, enter your BCA mobile banking PIN and the transaction will be successful.
QRIS BCA offers a convenient solution for payment transactions, eliminating the need for cash or credit cards. Using QRIS BCA is a simple process - just point your smartphone camera at the merchant's QR code.
This payment method provides several advantages, including easy transactions, enhanced security, and potential discounts offered by the merchant. Users can also access their transaction history directly through the BCA mobile application.
Discover a comprehensive solution for your business payments with HitPay Indonesia! We offer a user-friendly, all-encompassing payment platform to bolster your business growth. Thousands of Micro, Small, and Medium Enterprises (UMKM) across Southeast Asia have successfully adopted our easy-to-use system, devoid of coding hassles, and a per-transaction payment model that benefits you.
With HitPay, you can effortlessly select a range of payment methods to display across all your sales channels, enabling your customers to choose their preferred payment options at their convenience.
Have questions about HitPay?
Are you a merchant who wants to offer more payment methods with HitPay's secure payment gateway? Set up an account for free or find out more with a 1-on-1 demo.
---
About HitPay
HitPay is a one-stop commerce platform that aims to empower SMEs with no code, full-stack payment gateway solutions. Thousands of merchants have grown with HitPay's products, helping them receive in-person and online contactless payments with ease. Join our growing merchant community today!