Sell Digital Products Online with the HitPay Online Store
Learn how to sell all types of digital content online with the HitPay Online Store.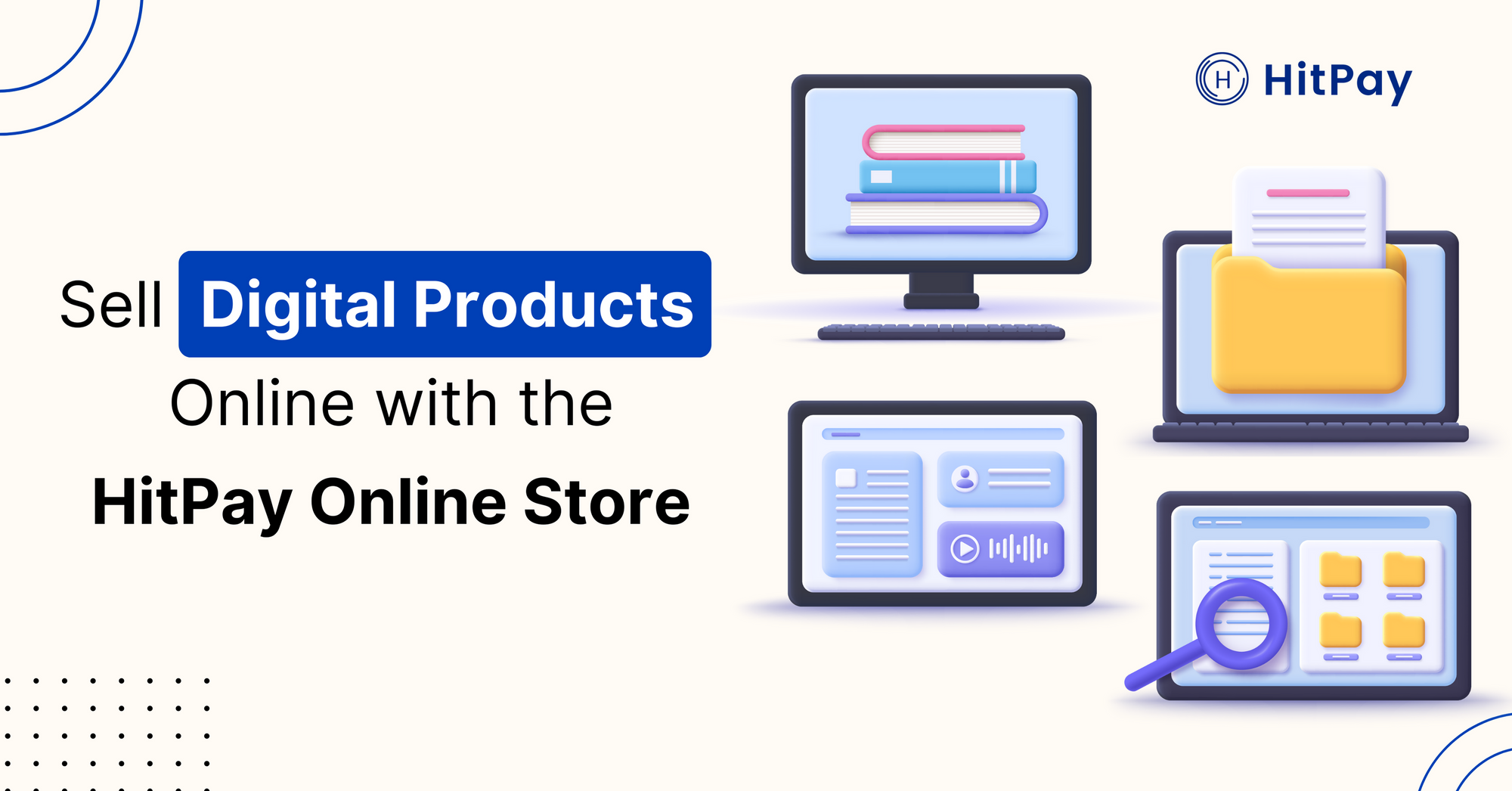 Selling digital products like ebooks and art prints is now easy on the HitPay Online Store. With HitPay, you can sell all types of digital content, send digital products securely to paying customers, and manage payments — all with one account.
HitPay's Digital Products feature – How it works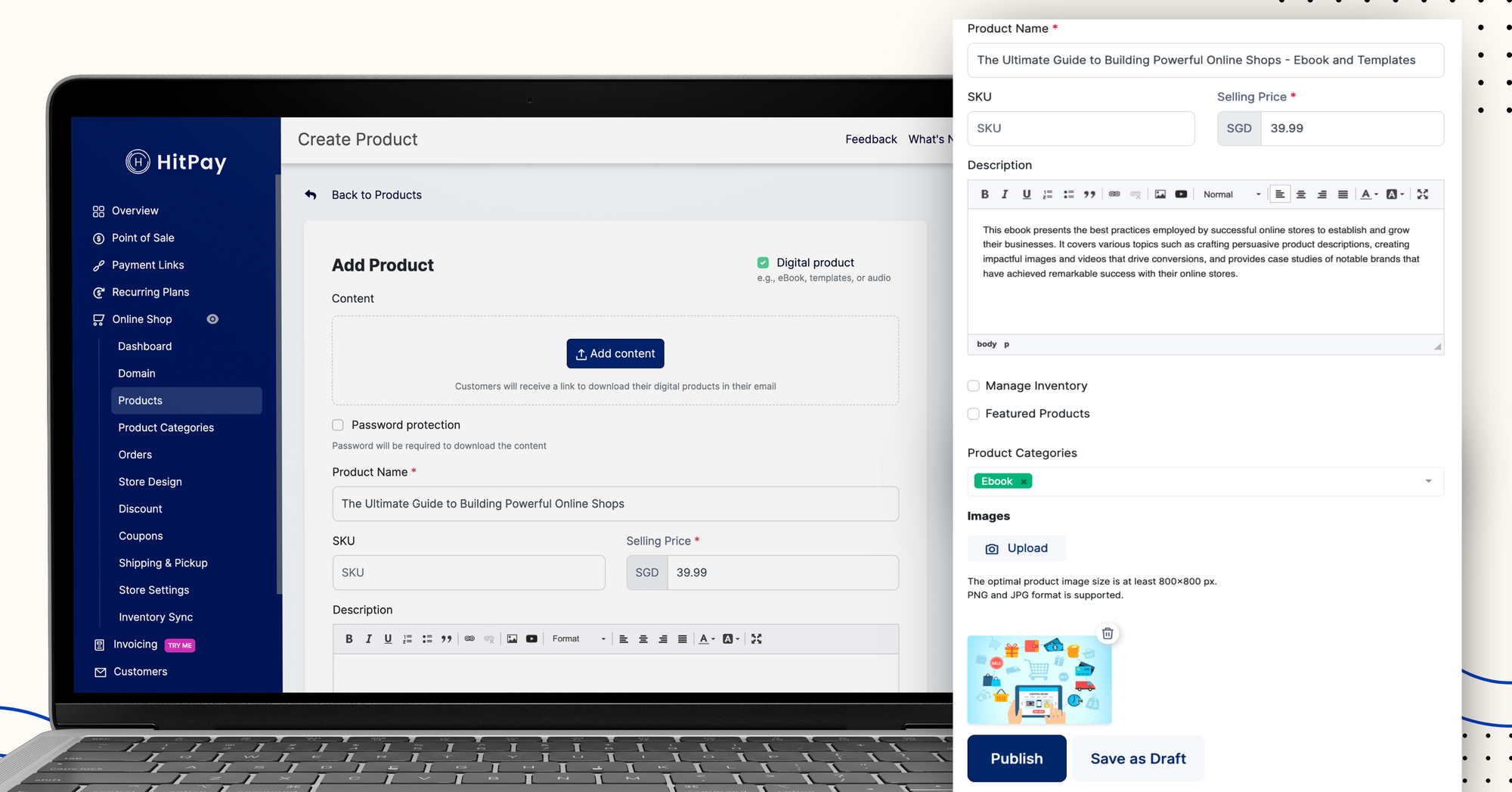 Sell digital products online in just 4 simple steps:
1) Upload your digital product using your HitPay account
Go to the HitPay Dashboard > Online Shop > Products > Select Digital product

2) Publish your digital product. It will now be available for sale on your HitPay Online Store

3) Customer selects the digital product and pays with your chosen payment methods (you can enable payment methods directly on the HitPay dashboard).
4) After purchase, your customer receives an email with a link to download the digital content. If you have enabled password protection, your customer will receive the password via email as well.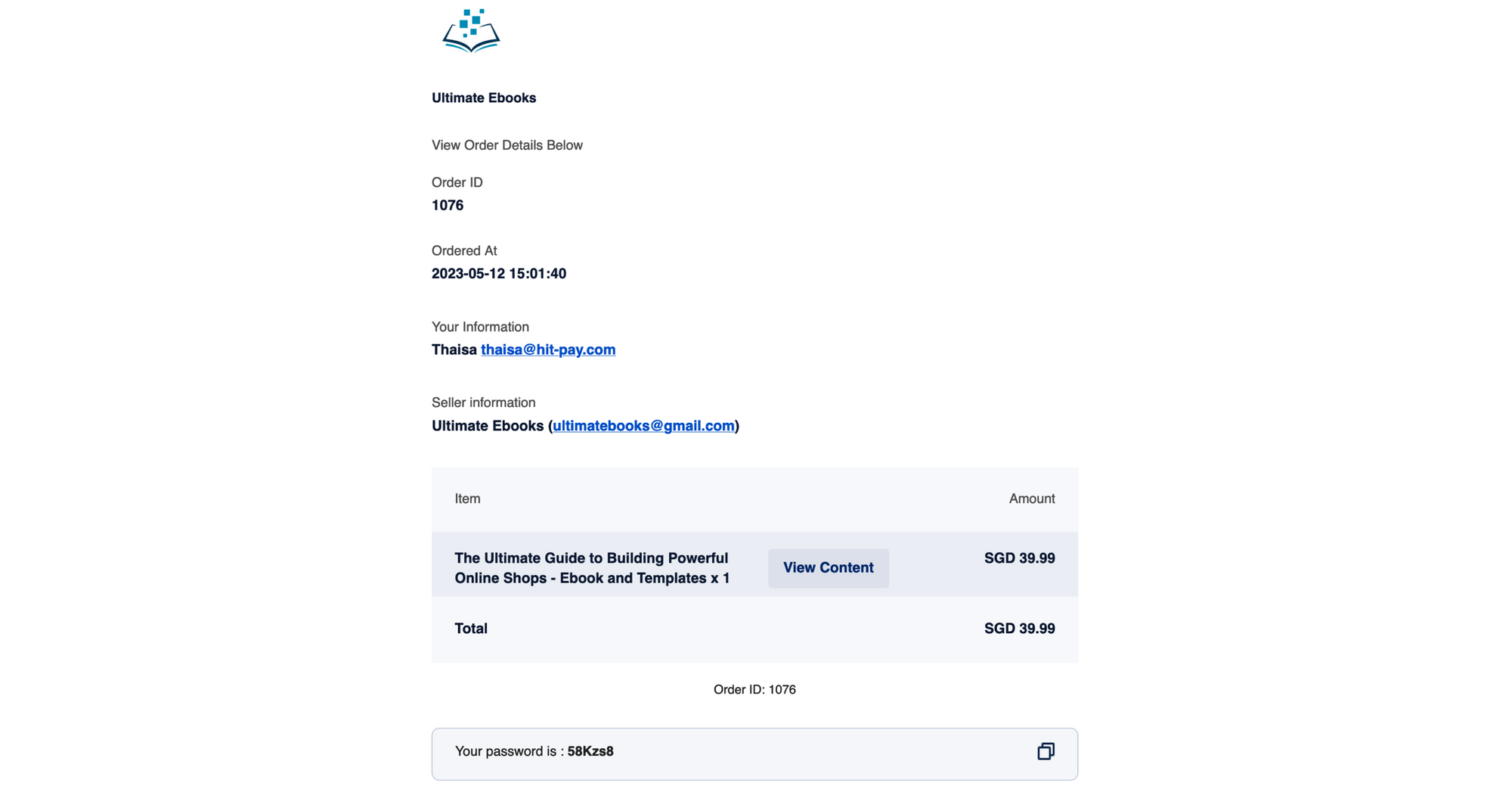 Who is this feature for?
The HitPay Online Store is ideal for digital creators including designers, online course creators, e-book merchants, and more.
What types of digital products can I sell online?
All types formats of digital content. With HitPay, you can sell e-books, PDFs, images, videos, audio files, digital art, and more.
Why use the HitPay Online Store to sell digital products?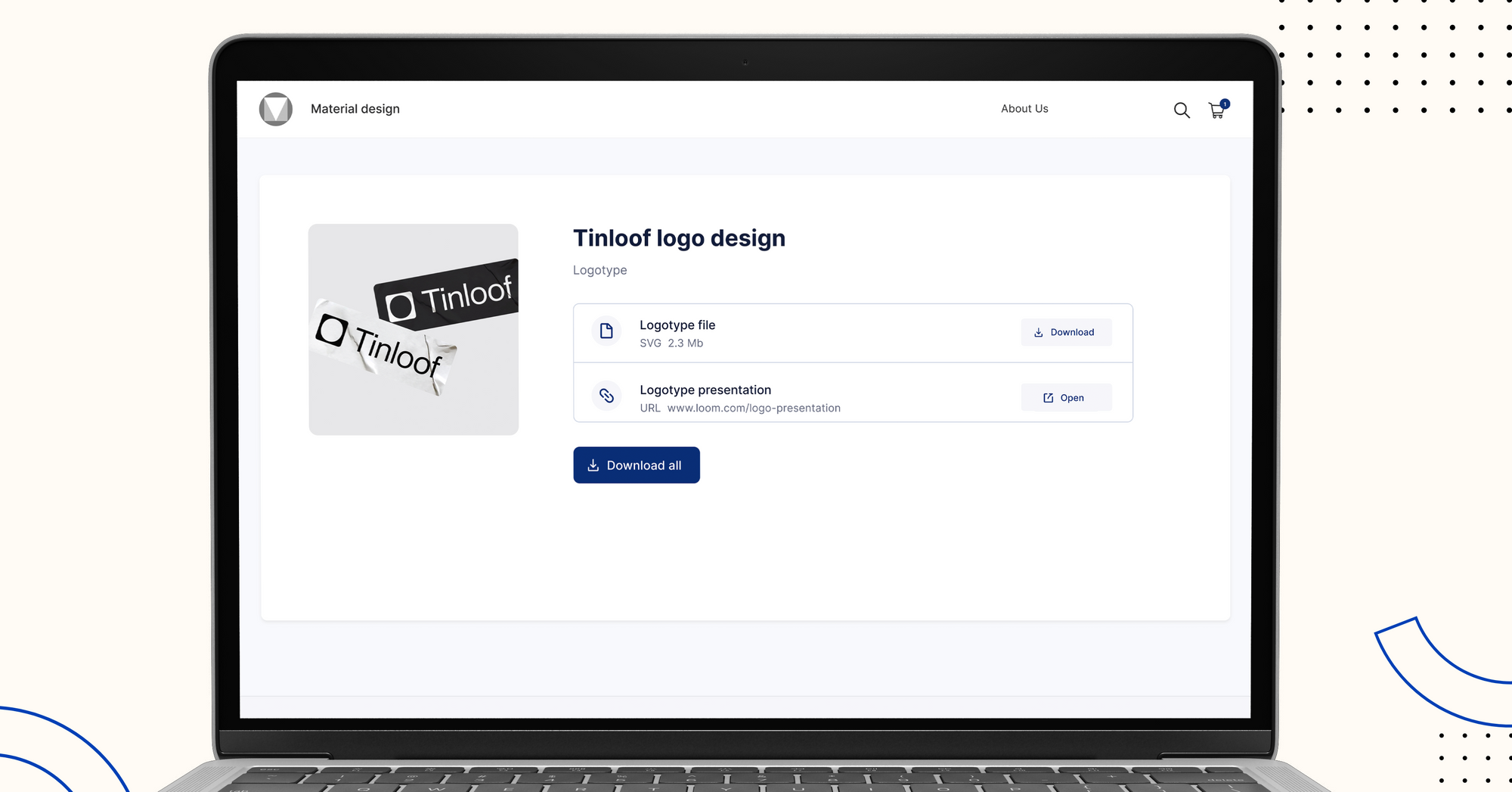 Compared to other online stores that provide digital products, here's why growing businesses love HitPay:
Integrated Payment Gateway: The HitPay Online Store comes with inbuilt payment methods including bank transfers, e-wallets, buy now pay later (BNPL), and local and international credit cards.
You can choose which payment methods to enable on your website, directly on the HitPay platform. No need to integrate each payment method separately, and no coding required!
Payment Tools: HitPay comes with free, power-packed payment tools that help you save time and scale your business. This includes:
- Payment links that you can send to customers anywhere online
- Recurring billing to manage subscriptions
- Accounting integrations with Xero
- Invoicing
All these business tools (and more) can be accessed on your all-in-one HitPay dashboard, which means you don't need to spend time integrating new platforms as your business grows.
Customisation Options: HitPay offers a wide range of no-code customisation options to help you create an online store that truly fits your brand identity. In just a few clicks, you can edit your store colours, fonts, layout, and more.
You can also easily customise checkout rules including discounts, promo codes, taxes, and transaction frees — all with no coding required.
Unique Password Protection: You can automate unique passwords for each customer who purchases a digital item.
This makes it harder for customers to share their purchased content, and helps protect your digital products from being used by anyone other than your paying customers.
Free Setup: Unlike most e-commerce platforms like Shopify, HitPay's online store has zero subscription or set-up fees. You can access all features on the platform for free! You only pay a low-cost transaction fee when you make a sale, based on your chosen payment method.
Sell digital products online with HitPay
---
About HitPay
HitPay is a one-stop commerce platform that aims to empower SMEs with no code, full-stack payment gateway solutions. Thousands of merchants have grown with HitPay's products, helping them receive in-person and online contactless payments with ease. Join our growing merchant community today!