HitPay launches omnichannel payment platform in Australia and New Zealand
HitPay is now in Australia and New Zealand! Find out how our omnichannel payment platform can help you grow.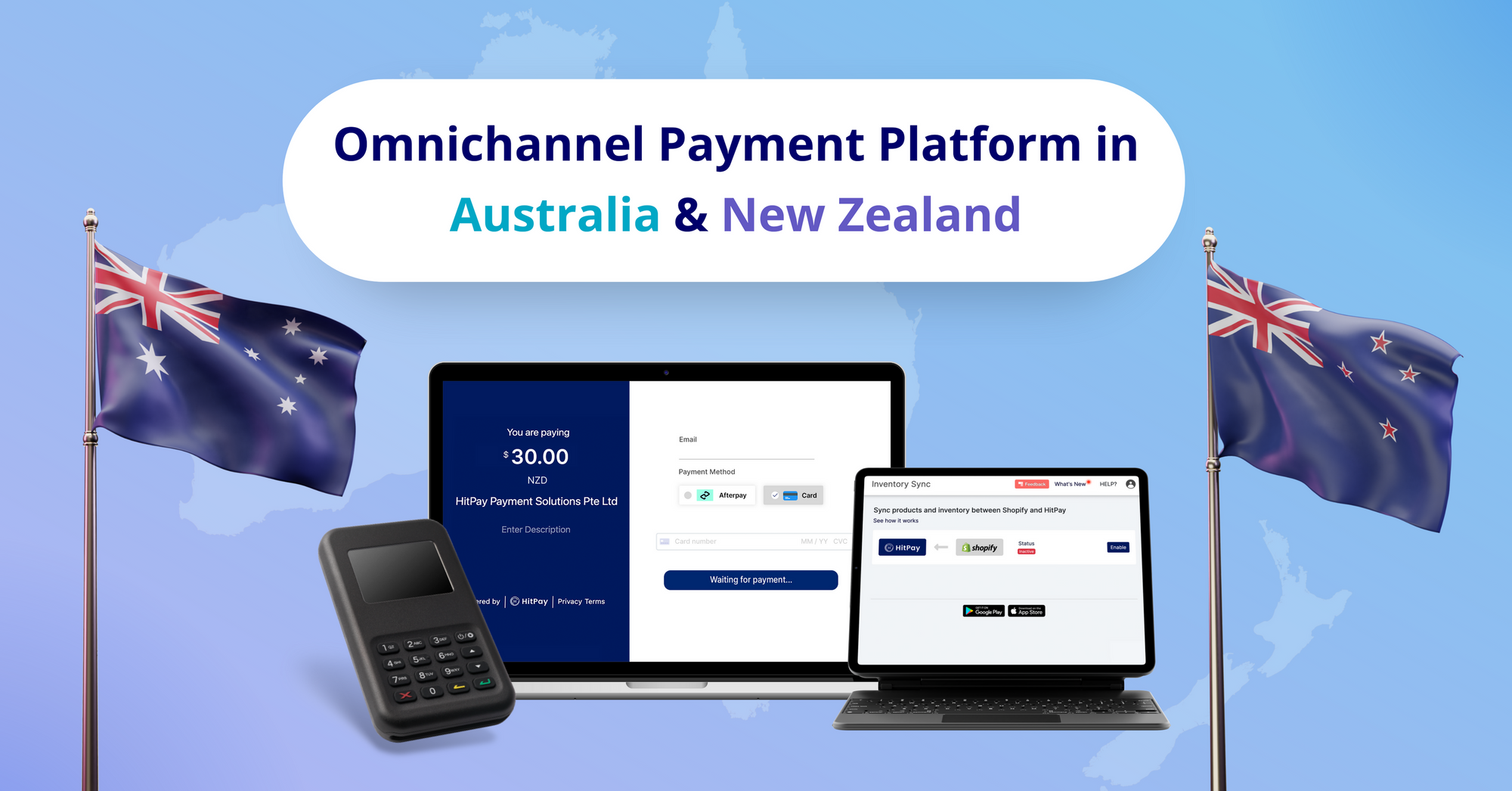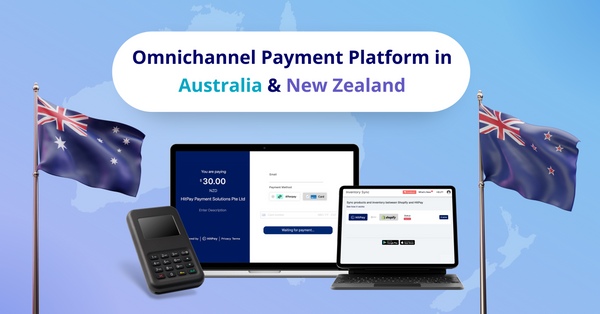 HitPay — the one-stop payment platform for SMEs — is now live in Australia and New Zealand! Merchants in the region can now accept online and offline payments with HitPay's no-code software and integrations, all on one platform.
Why use HitPay?
Save time with a truly omnichannel e-commerce platform
Whether you run an e-commerce store, retail store, or pop-up shop, HitPay makes it easy to accept digital payments.
HitPay helps you get paid on any sales channel — from social media to custom-built websites, and e-commerce platforms. We have the widest range of integrations on the market, with no-code plugins for Shopify, Wix, WooCommerce, and more.
If you're selling in person, you can use our virtual terminal to accept payments on your phone. We also provide affordable credit card terminals (with no monthly fees), that easily integrate with HitPay payments.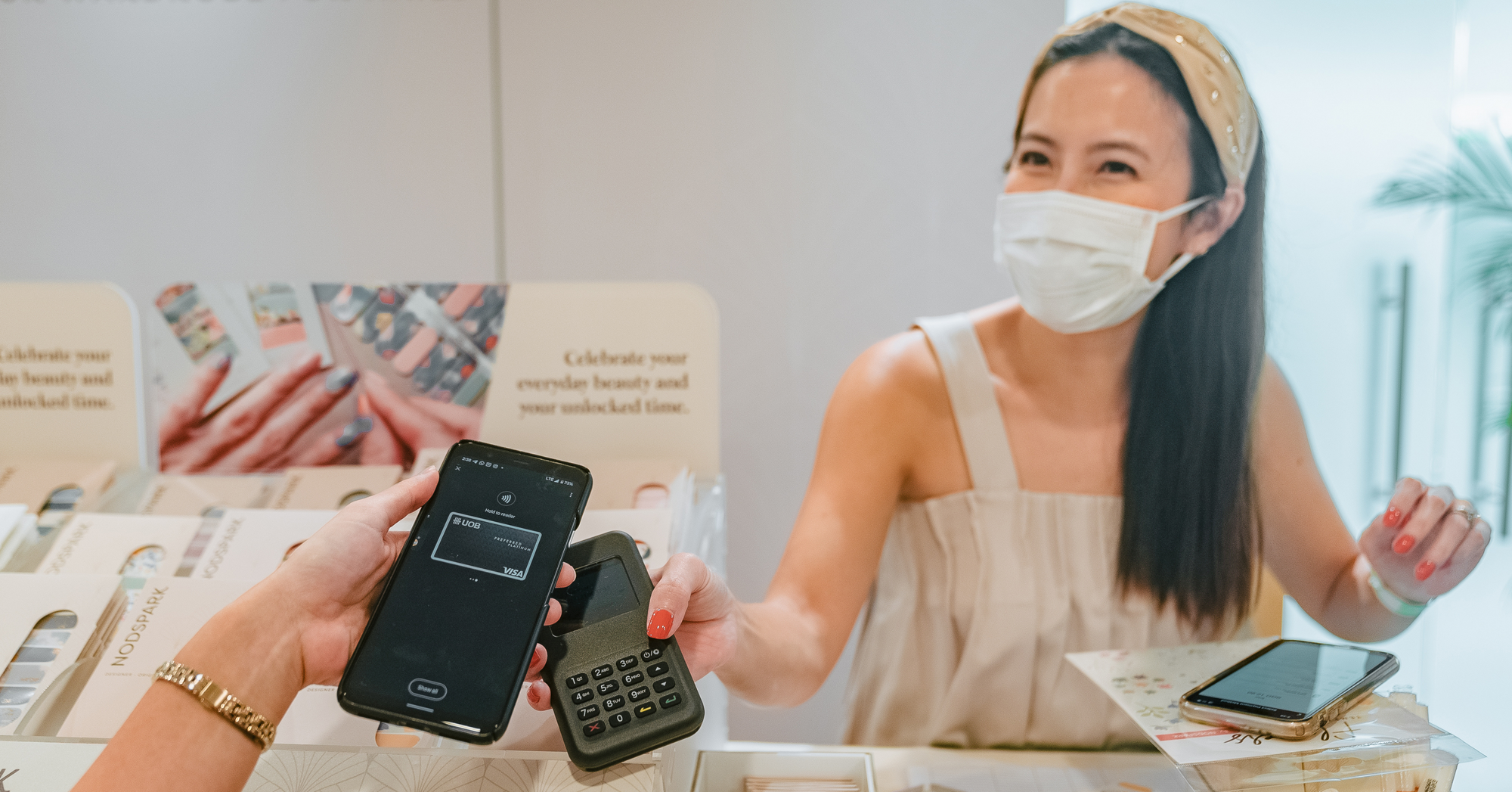 HitPay also integrates easily with accounting software like Xero and QuickBooks. You can process orders, sync inventory across sales channels, and reconcile payments with your accounting system — all with just one HitPay account.
Visit HitPay Australia
Visit HitPay New Zealand
A single platform for all payment methods
HitPay supports a wide range of payment methods including credit card payments, e-wallet payments, BNPL, and other popular payment services in Australia and New Zealand. With just a few clicks, you can choose which payment methods to display to customers.
HitPay Australia payment methods: Visa, Mastercard, AMEX, Apple Pay, GooglePay, Maestro, JCB, UnionPay. Plus, WeChat Pay, Afterpay, and eftpos coming in 2023.
HitPay New Zealand payment methods: Visa, Mastercard, AMEX, Apple Pay, GooglePay, Maestro, JCB, UnionPay — as well as Afterpay in 2023.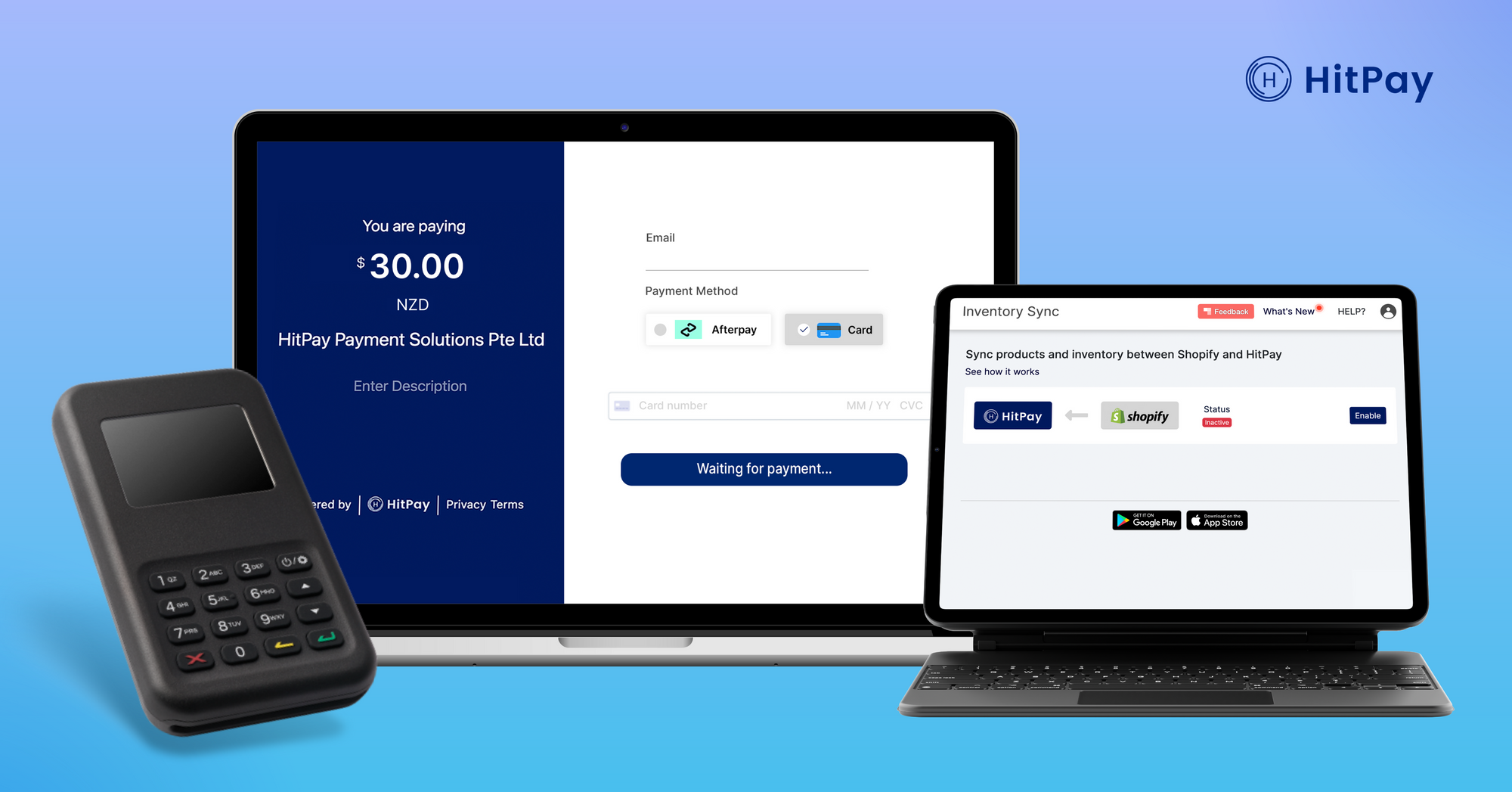 Free inbuilt business software
HitPay's one-stop online payment platform includes essential tools to manage your business:
Payment Links — Create unique links to collect payments on the go, including social commerce channels like Facebook, Instagram, and WhatsApp.
Online Invoice Generator — Create invoices and track payments with our professional invoice generator.
Online Store Platform — List and sell products directly through our site. Includes built-in inventory management.
E-commerce Plugins — Integrate HitPay payments on your existing online store. No coding required.
Recurring Billing Software — Manage customer subscriptions and automatic recurring payments.
Virtual POS System — Accept in-person payments directly on your phone or tablet. Scan to Pay and Tap to Phone can be found on the free HitPay app. No credit card reader is required.
Developer APIs — Integrate HitPay payment APIs onto your custom-built site, or adapt your existing POS system with HitPay POS SDKs.
You can access all these features in your free HitPay account, without additional subscriptions or limited-time trials. We're constantly upgrading our platform with more features to help your business grow.
Read also: 7 essential small business software that are completely free
Transparent pricing made for SMEs
Signing up for our online payment gateway is free, without any hidden fees, ongoing subscription fees, or minimum-term contracts. You'll only pay per transaction, and always know what exactly you'll pay.
See HitPay Australia pricing here.
See HitPay New Zealand pricing here.
Easy setup
Our no-code payment solutions can be set up by anyone in your team, with no technical knowledge required.
Secure and reliable
HitPay partners with leading payment infrastructure providers and banking networks to protect your data and ensure secure merchant transactions.
Learn more: HitPay's security features: How to keep your HitPay account safe
How HitPay compares with other payment gateway providers in Australia and New Zealand
Compared to other payment platforms, HitPay offers:
No-code integrations on any platform
Integrated POS system to automatically sync online and offline sales
Full range of payment methods include credit cards and e-wallets
Accounting integrations with Xero and Quickbooks
No setup or annual fees. Only pay per transaction
HitPay Australia vs other payment platforms
Read also: Australia Payment Gateway Comparison — HitPay vs Tyro and other top payment platforms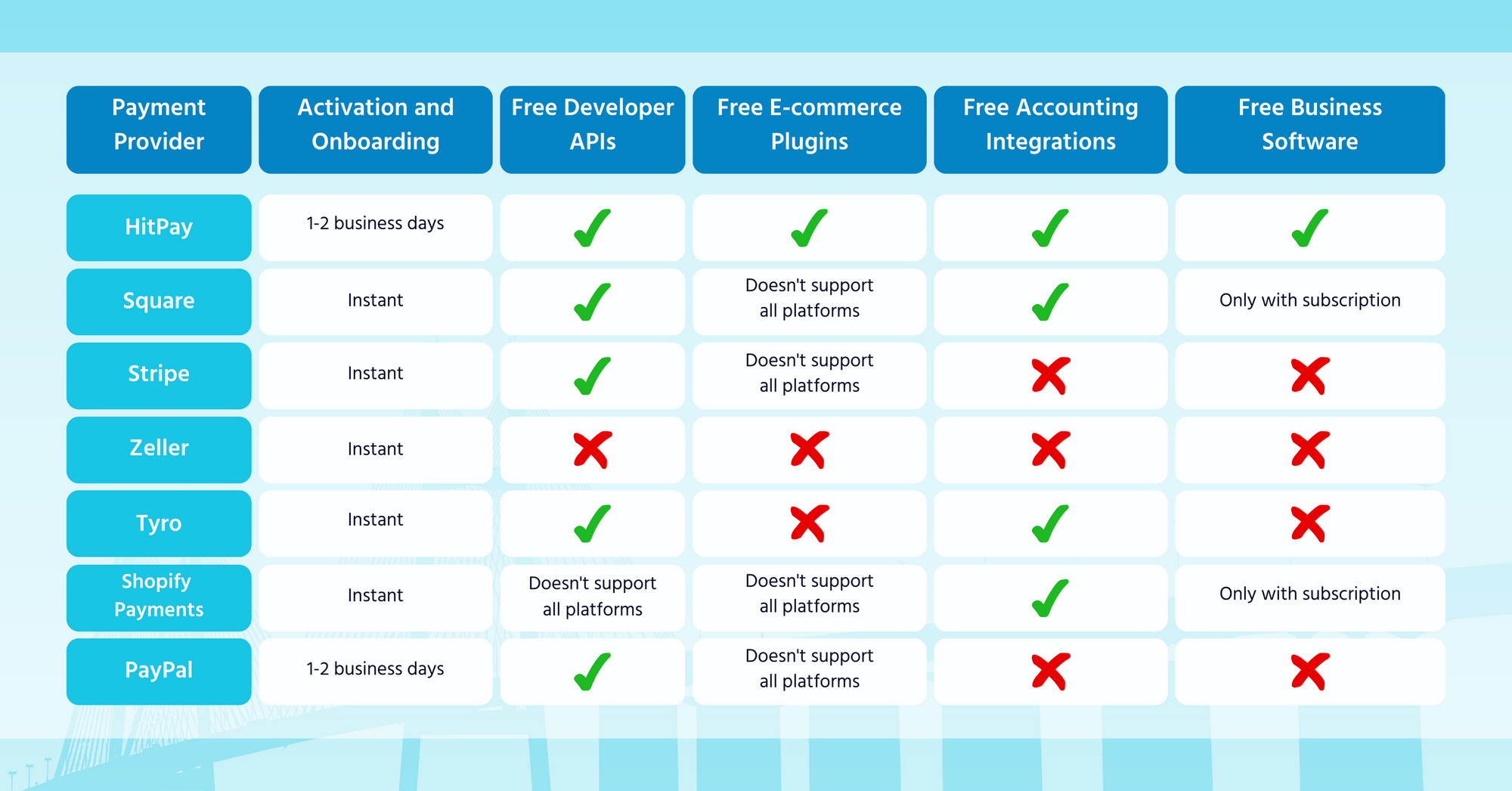 HitPay New Zealand vs other payment platforms
Read also: New Zealand Payment Gateway Comparison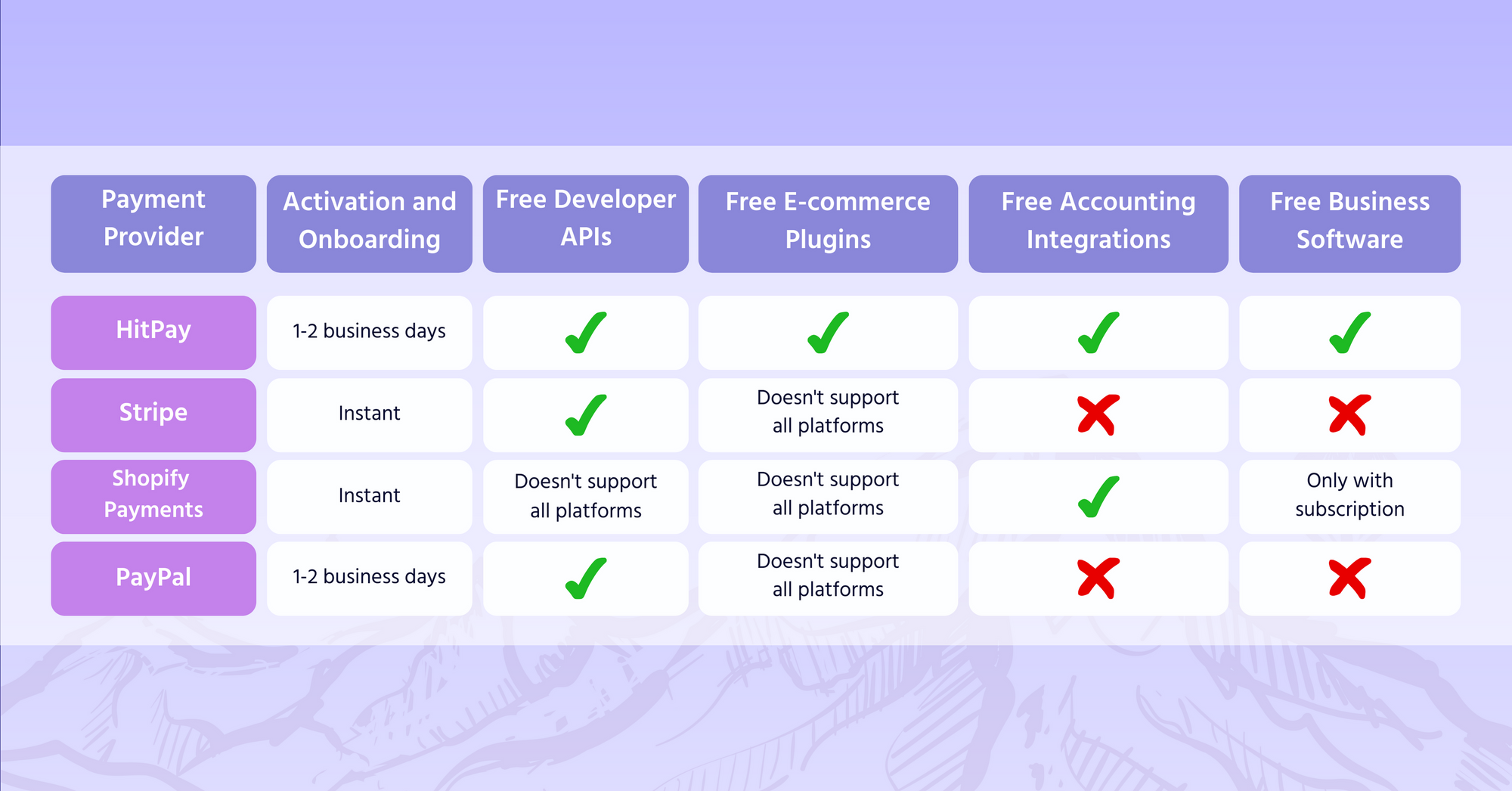 Ready to save costs and scale your business with HitPay?
---
About HitPay
HitPay is a one-stop commerce platform that aims to empower SMEs with no code, full-stack payment gateway solutions. Thousands of merchants have grown with HitPay's products, helping them easily receive in-person and online contactless payments.
Join our growing merchant community today!