Free Shopify POS Integration — HitPay Inventory Sync
Automate your inventory with a free Shopify POS integration! HitPay Inventory Sync automatically tracks your inventory across sales channels.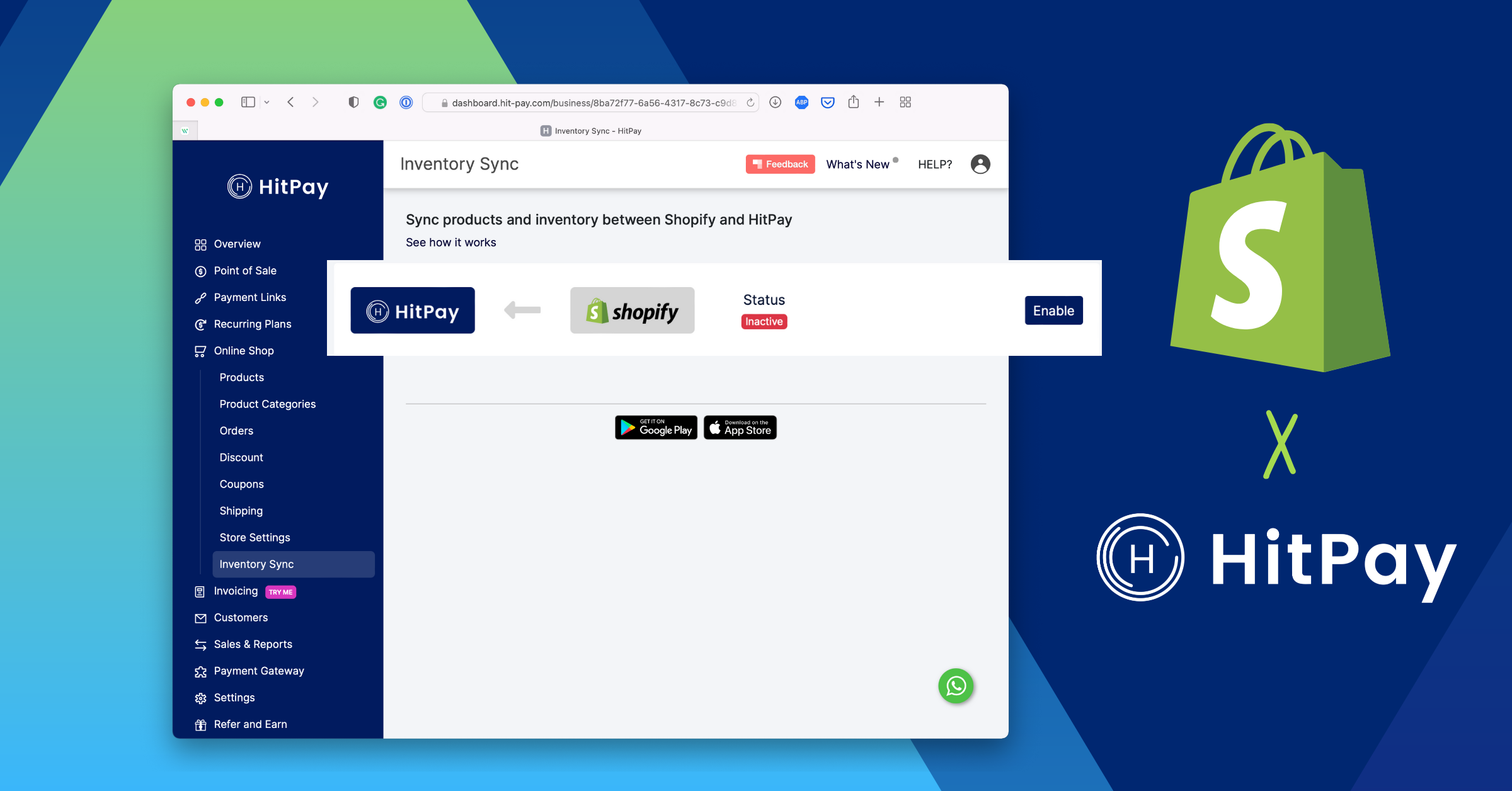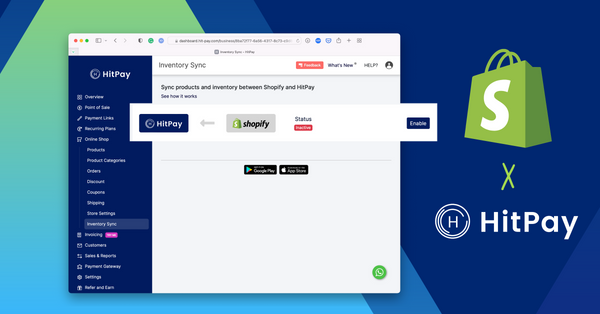 Say goodbye to manual inventory updates with our free Shopify POS integration.
Shopify is a popular e-commerce platform with inbuilt payment solutions — Shopify Payments and Shopify POS. However, support is limited in many countries, including Singapore and Malaysia.
For countries not fully supported by Shopify's point of sale system (POS), we've built a free workaround that can be integrated into Shopify in just minutes. Shopify sellers will be able to automatically sync their inventory across sales channels, and access a more extensive range of payment methods. Read on!
First, what is Shopify Payments and Shopify POS?
Image source: Shopify
Shopify Payments is Shopify's own payment gateway solution, allowing e-commerce merchants to pay via debit/credit card, Apple Pay, and Google Pay. It's included in all Shopify subscription plans, with varying costs based on the type of plan.

Meanwhile, Shopify POS is for merchants with a physical storefront or pop-up store — helping them accept payments, process orders, and manage inventory on their iOS or Android device.
Pros of using Shopify POS:
✅ Inbuilt POS system for your Shopify store. If your store is in a country that supports using Shopify Payments with Shopify POS, this can be the easiest solution to implement. However, this list currently doesn't include Singapore, Malaysia, and other countries in Asia.
Cons of using Shopify POS:
❌ You cannot use Shopify Payments with the Shopify POS app in certain countries. Currently, the supported countries are Australia, Belgium, Canada, Denmark, Germany, Ireland, Netherlands, New Zealand, Spain, the UK, and the US. If your country isn't on the list, you'll need an external payment provider to accept Shopify POS payments.

❌ Cannot sync inventory with sales from non-Shopify card readers and sales channels. You need to manually track and update inventory listings when you sell from non-Shopify card readers and other sales channels. This can lead to more time spent on accounting instead of growing your business.

❌ Limited payment methods. Shopify supports Visa/Mastercard, AMEX, Apple Pay, Google Pay, and Shop Pay. However, it doesn't support local payment methods, like PayNow QR, FPX, Buy Now Pay Later, and GrabPay.
A free and easy Shopify POS Integration — HitPay Inventory Sync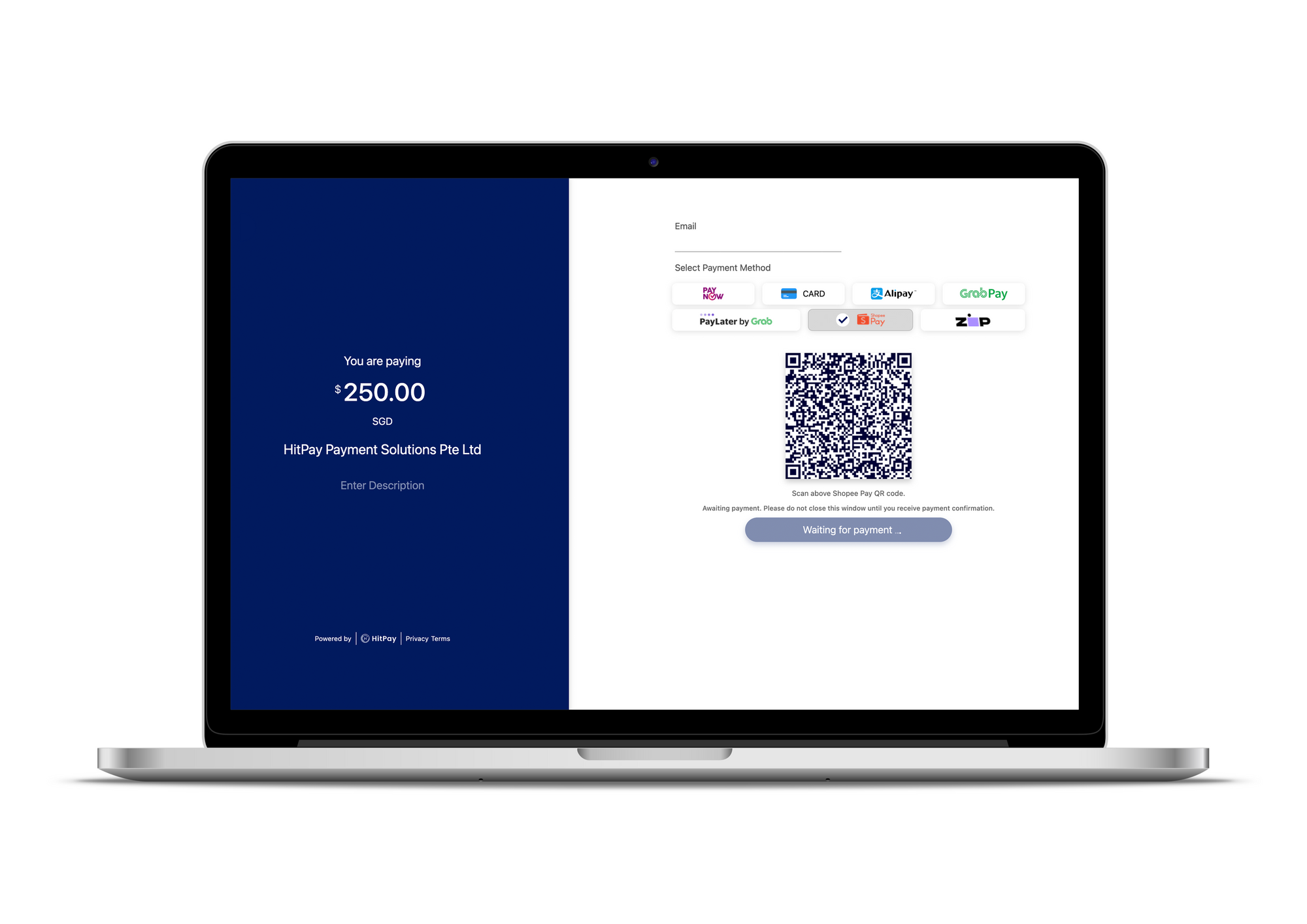 Automatically sync and update your inventory without complex setup or high costs. You can enjoy these features:
Increase sales with over 20 local and global payment methods: HitPay's integrated payment gateway lets you accept local payment methods from your POS. These payment methods include credit cards as well as PayNow QR and Zip BNPL installments in Singapore, and GrabPay and FPX in Malaysia. Some of these options have up to 70% cheaper fees than credit cards, which lets you save while offering customers a seamless payment experience.

Save time by automating inventory updates: Automatically sync your inventory across your Shopify store and other HitPay-enabled sales channels. Any payments made through the HitPay payment gateway are automatically synced in Shopify. You'll no longer need to manually update orders and tally your inventory!

Easy to set up: You only need to set up the integration once, and it only takes 10 minutes. We've also made it easy to import your existing inventory on HitPay with our free online store.

Available in every country HitPay supports: We support Singapore and Malaysia for now, with more countries arriving soon.
Set up HitPay Inventory Sync on Shopify
Enjoy easy, automatic inventory updates and delight your customers with local payment methods.
Here's what you'll need to set up our free Shopify POS integration:
Follow our step-by-step guide to set up your Shopify POS integration in just 10 minutes.
---
About HitPay
HitPay is a one-stop commerce platform that aims to empower SMEs with no code, full-stack payment gateway solutions. Thousands of merchants have grown with HitPay's products, helping them receive in-person and online contactless payments with ease. Join our growing merchant community today!