What is the Best Website Builder in the Philippines for Small Businesses: Shopify vs. WooCommerce, HitPay, Wix, Cococart Comparison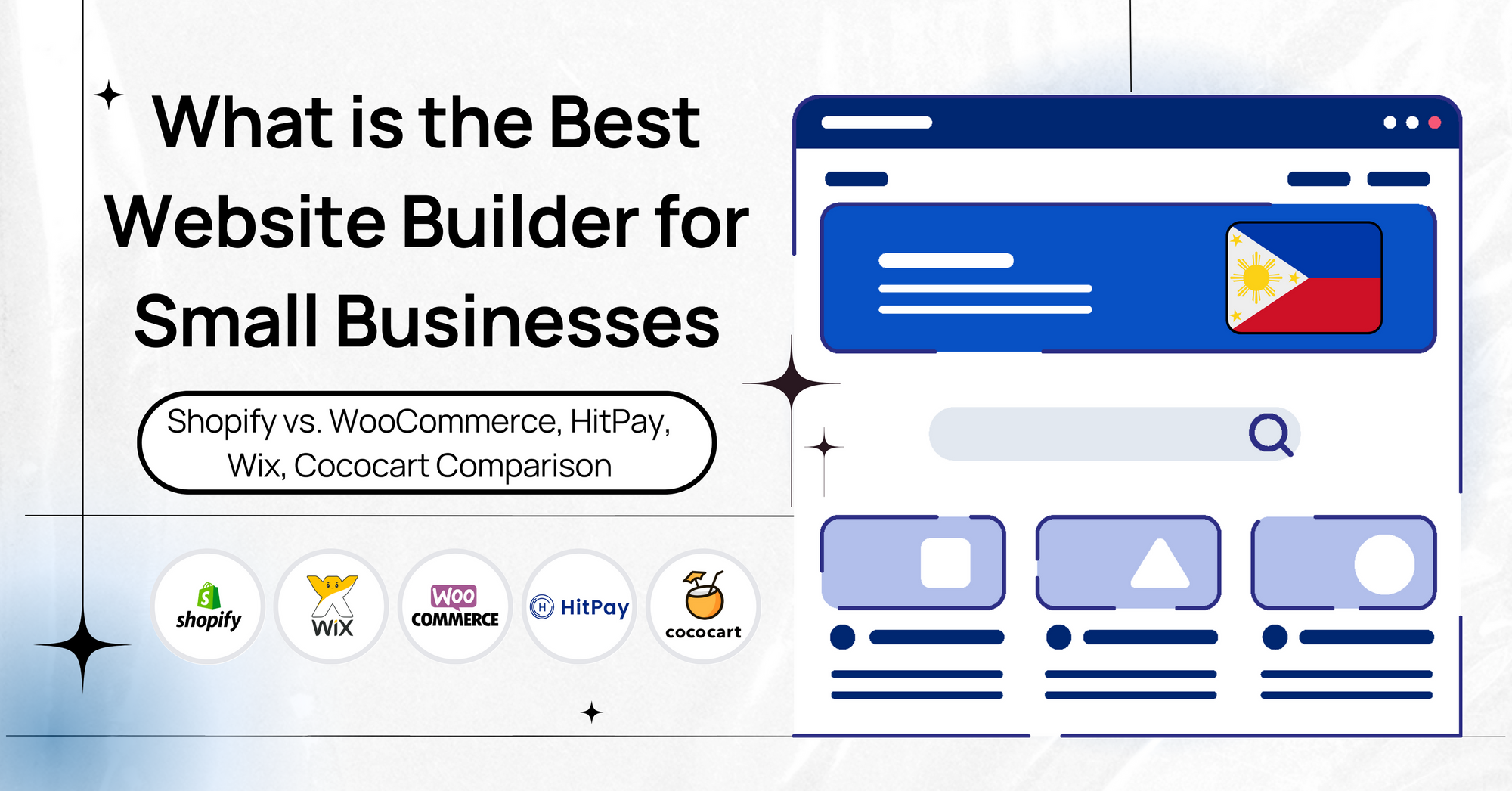 Choosing the right website builder is essential for small businesses to establish a strong online presence and drive sales. With several popular options available in the Philippines, such as Shopify, Wix, Cococart, WooCommerce, and HitPay, it's crucial to understand each platform's features, pricing, and capabilities to determine which one best meets your business needs.
Factors to Consider When Choosing a Website Builder
When deciding on the best website builder for your small business, consider the following factors to ensure the platform meets your specific needs and requirements.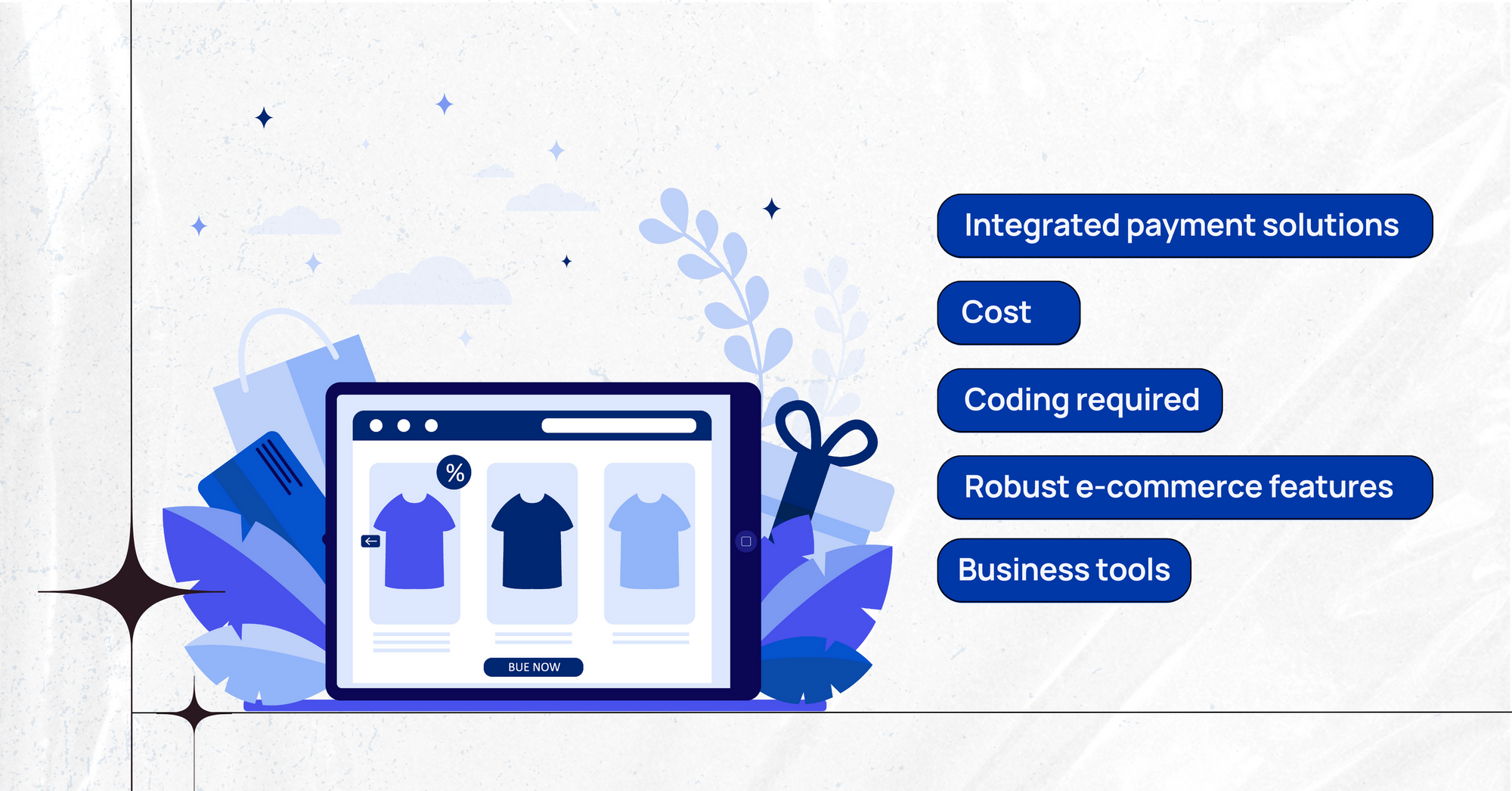 1) Integrated payment solutions are essential for a seamless online shopping experience. Choose a website builder that supports various payment methods and currencies to cater to a diverse customer base and facilitate international transactions. Popular payment methods in the Philippines include GCash, Instapay QR PH, PESONet, UnionBank, and BNPL options like billease.
2) Cost is a crucial aspect to consider when selecting a website builder. Evaluate the ongoing subscription fees, transaction fees, and additional features add-ons. Keep in mind your budget and the return on investment you expect from the platform.
3) Coding required: Depending on your design and technical expertise, you may prefer a drag-and-drop builder or coding your own online store. Ensure the website builder you choose aligns with your skills and offers the level of customization you desire.
4) Robust e-commerce features can enhance your online store and improve customer experience. Look for a website builder that offers product category management, multi-channel selling, user management, and sales tools such as store coupons and discount codes.
5) Lastly, business tools such as invoicing, accounting, and payment collection are crucial for managing your online store effectively. Opt for a website builder that integrates these tools or allows for seamless third-party integrations to streamline your operations.
Comparison of Popular Website Builders in the Philippines
Let's delve into the pros and cons of the top website builders in the Philippines, including Shopify, Wix, Cococart, WooCommerce, and HitPay, to help you make an informed decision for your small business.
Shopify Pros and Cons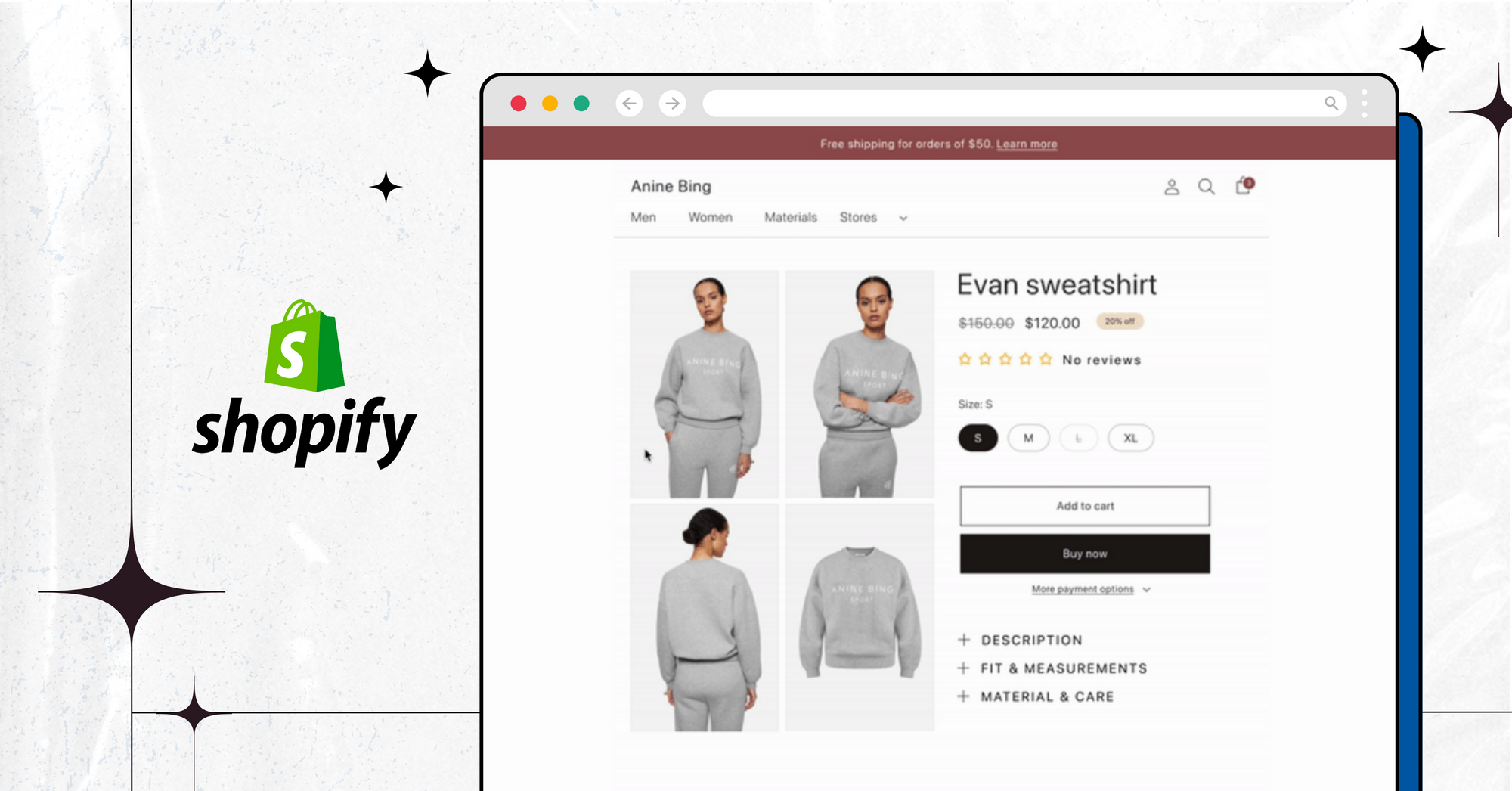 Shopify is a global e-commerce platform that's the best choice if you already use/plan to use only Shopify products, and you mainly sell outside Asia.

Pros of Shopify
✅ Ease of use
✅ Extensive app integrations
✅ Customizable themes

Cons of Shopify
❌ No free plan. Requires an ongoing subscription and charges high transaction fees
❌ Doesn't come with inbuilt Philippine payment methods. Additional transaction fees when adding more payment methods with external payment gateways
❌ Migrating from Shopify to other platforms isn't as easy as it is with most
Wix Pros and Cons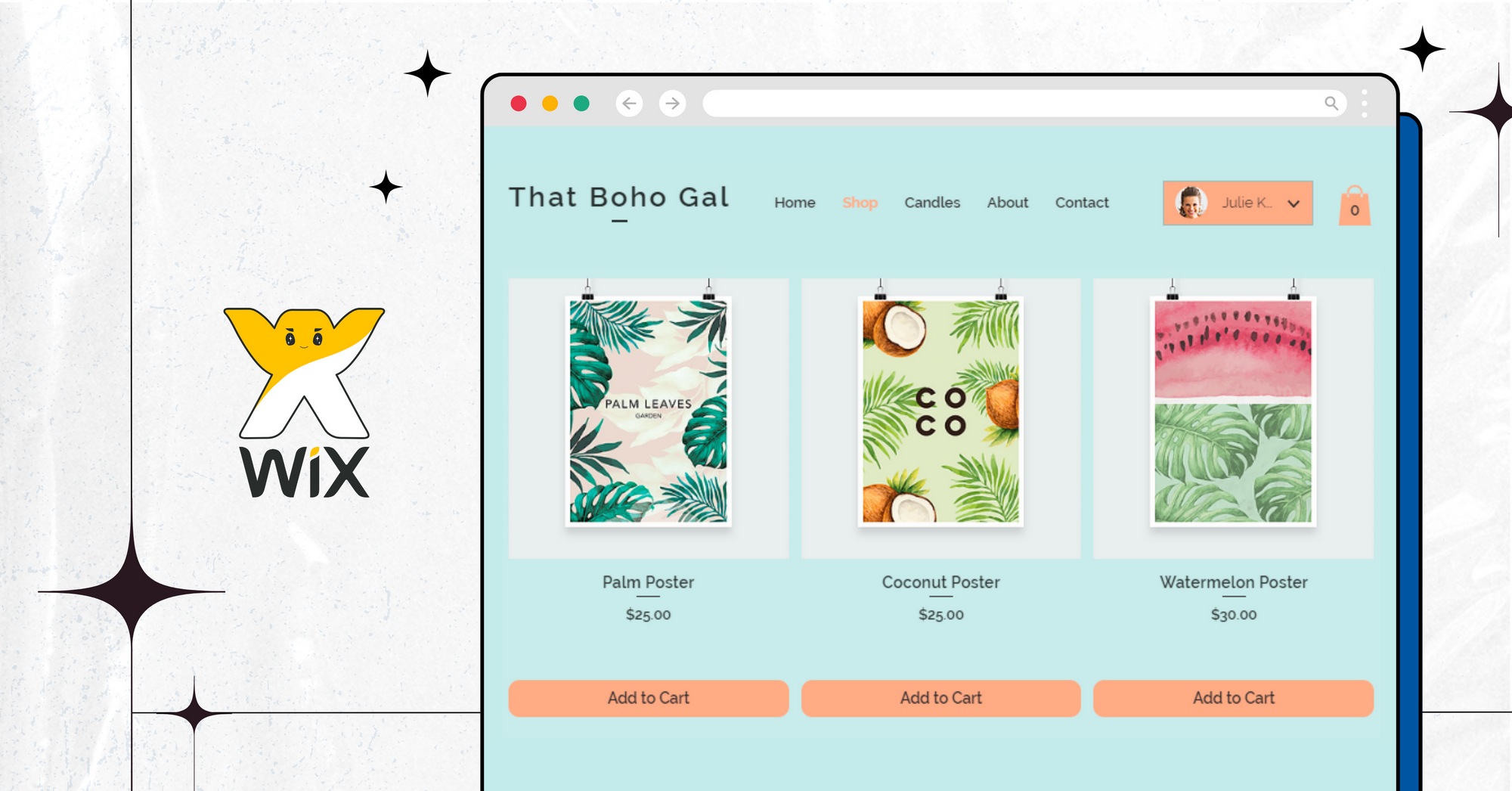 Another global platform, Wix is a popular website builder that's friendly for beginners.
Pros of Wix:
✅ Beginner-friendly, suitable for those with limited technical expertise
✅ Wide selection of templates and design options
Cons of Wix:
❌ No free plan. Requires an ongoing subscription
❌ E-commerce features are not as extensive as other platforms, may not be sufficient if you intend to grow fast
❌ No inbuilt Philippine payment methods, such as GCash, Instapay QR PH, and PESONet
❌ Wix has its own coding language, which may make it difficult and pricey if you intend to customise your website
Cococart Pros and Cons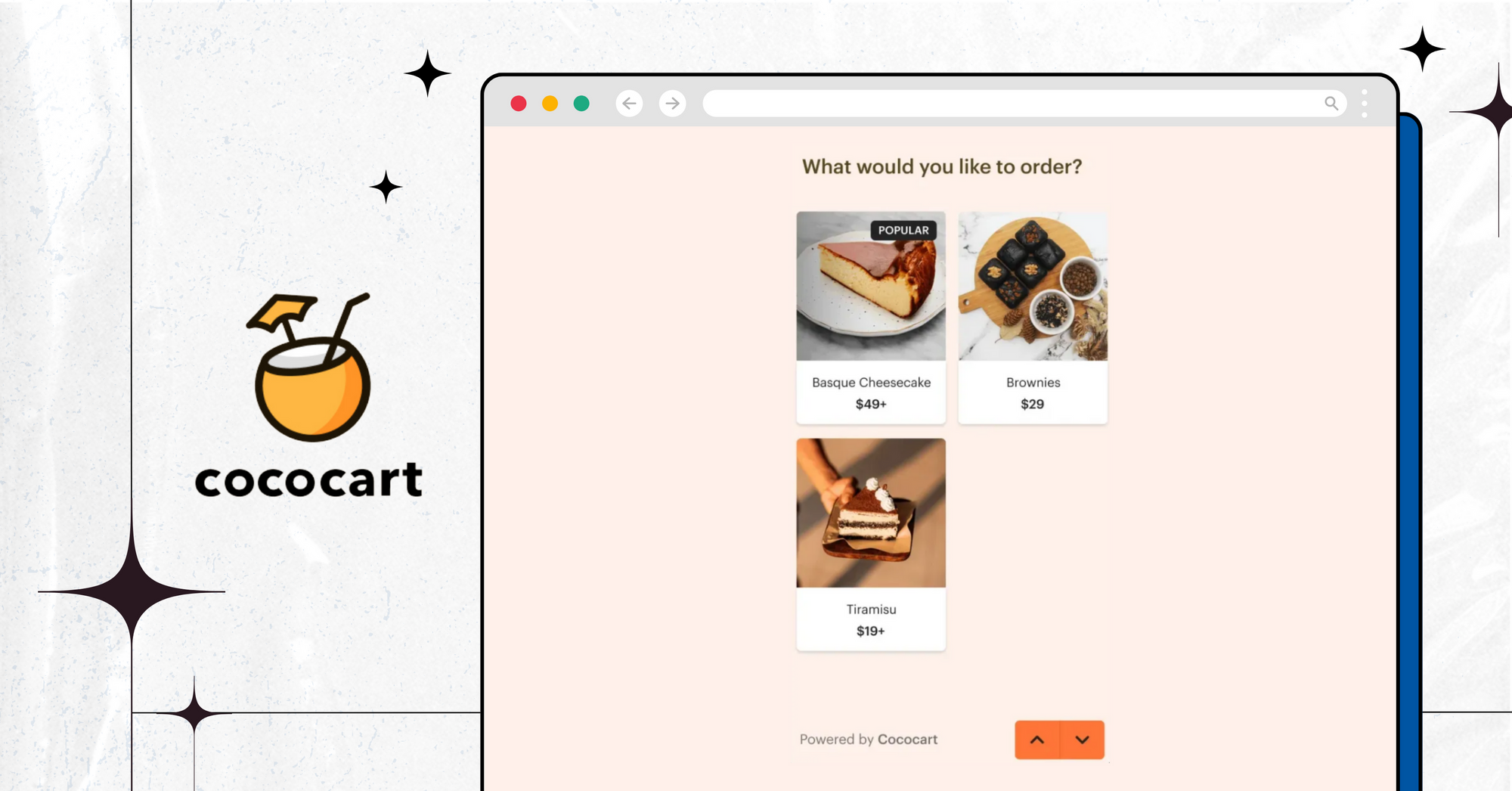 Cococart is a Singapore-based website builder catering to small businesses.
Pros of Cococart:
✅ Simple and beginner-friendly interface
✅ Affordable pricing compared to Shopify and WooCommerce
Cons of Cococart:
❌ No free plan. Requires an ongoing subscription
❌ No inbuilt Philippine payment methods, such as GCash, Instapay QR PH, and PESONet
❌ Basic e-commerce features compared to other website builders. May not be suitable for businesses with complex e-commerce needs or those looking to scale rapidly.
WooCommerce Pros and Cons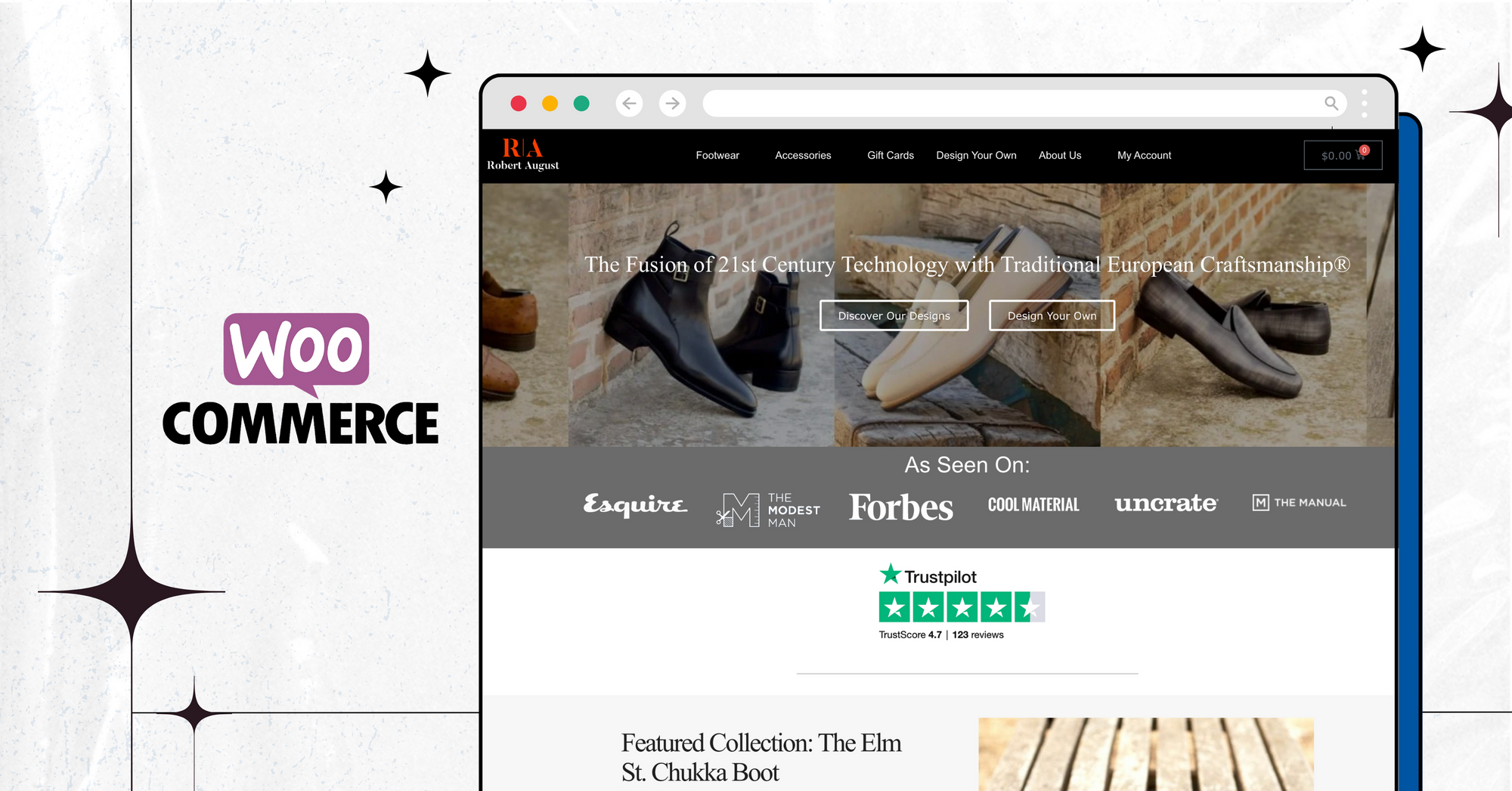 WooCommerce is a powerful e-commerce plugin for WordPress websites that is best suited for businesses that have coding expertise and require a highly customised website.
Pros of WooCommerce:
✅ High level of customisation and scalability
✅ Seamless integration with WordPress
Cons of WooCommerce:
❌ No free plan. Requires an ongoing subscription
❌ Requires technical expertise to set up and customise your site. Much less beginner-friendly than other website builders
HitPay Pros and Cons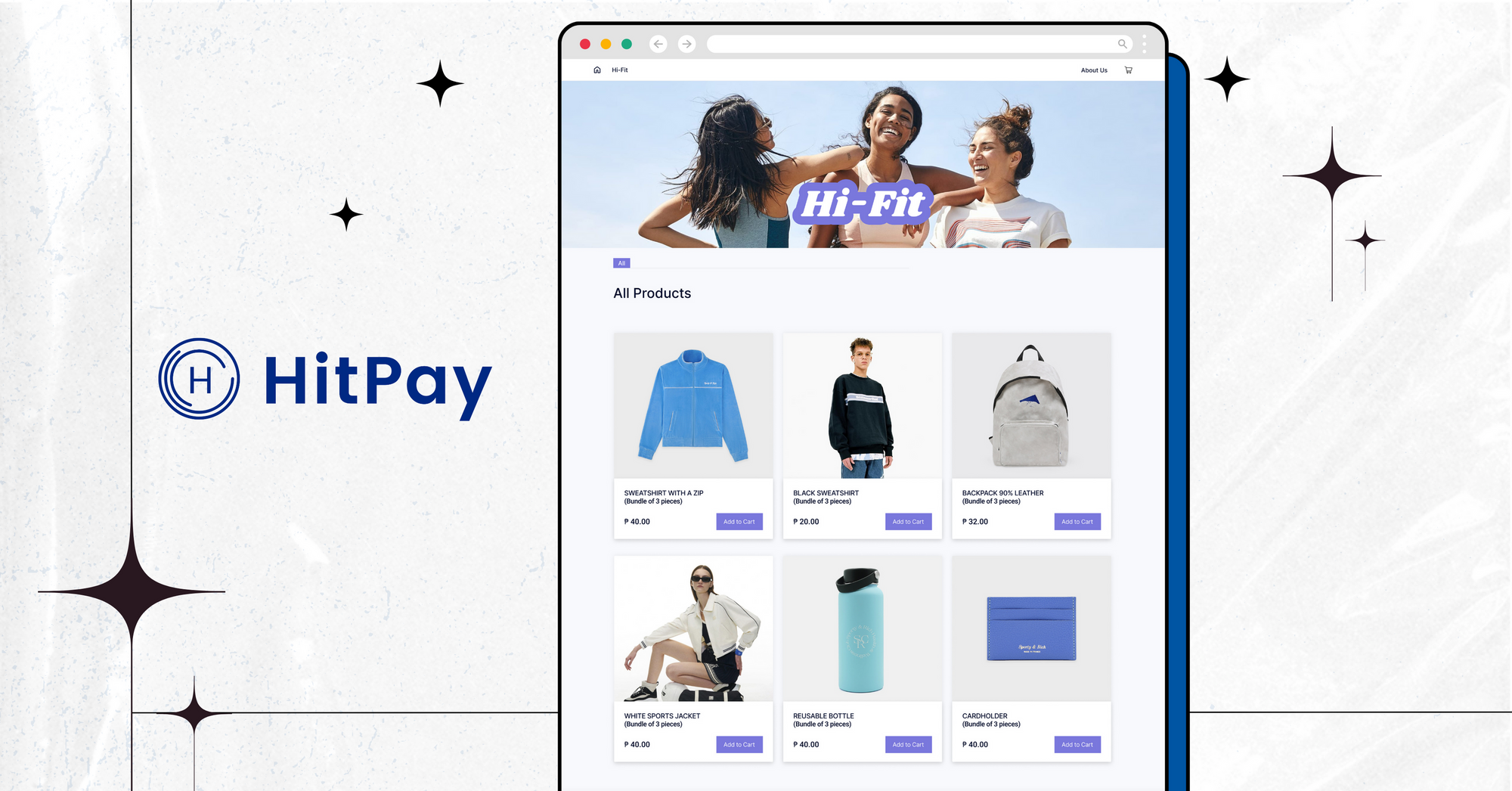 Based in Singapore, HitPay is an all-in-one website builder made for small businesses that want to sell in Southeast Asia and worldwide.
Pros of HitPay:
✅ Simple pricing with zero setup or subscription fees
✅ Inbuilt Philippine payment methods as well as international payment methods
✅ Beginner-friendly with no coding required
✅ Advanced e-commerce and business features to scale fast
Cons of HitPay:
❌ Fewer customisable templates and designs than WooCommerce and Shopify, more to be launched in time
Why HitPay is the Best Choice for Small Businesses in the Philippines
HitPay stands out as an excellent website builder choice for small businesses in the Philippines due to several factors that cater to the needs of diverse online sellers.
Firstly, HitPay offers simple, fuss-free pricing with a free website builder and pay-per-transaction model. This cost-effective solution allows businesses to focus on growing their business without any upfront fees.
HitPay provides advanced online store builder features for free, as showcased on their website. These features include unlimited products and orders, customizable themes, integration with Meta Pixel, and support for local and international delivery.
Designed for various types of online sellers, HitPay accommodates freelancers, creators, brand owners, and F&B operators alike. The platform supports selling digital goods and physical goods, enabling businesses to cater to a wide range of customers.
HitPay also offers a unique Link-in-Bio store feature, allowing businesses to easily promote their products on social media platforms like Instagram.
With integration support for all major payment methods, HitPay ensures a seamless checkout experience for customers. In addition, HitPay integrates with the HitPay POS system, streamlining operations for both online and physical sales.
In conclusion, HitPay's comprehensive features, simplicity, and cost-effectiveness make it the best choice for small businesses in the Philippines looking to establish and grow their online presence.
The HitPay Online Store: Use Cases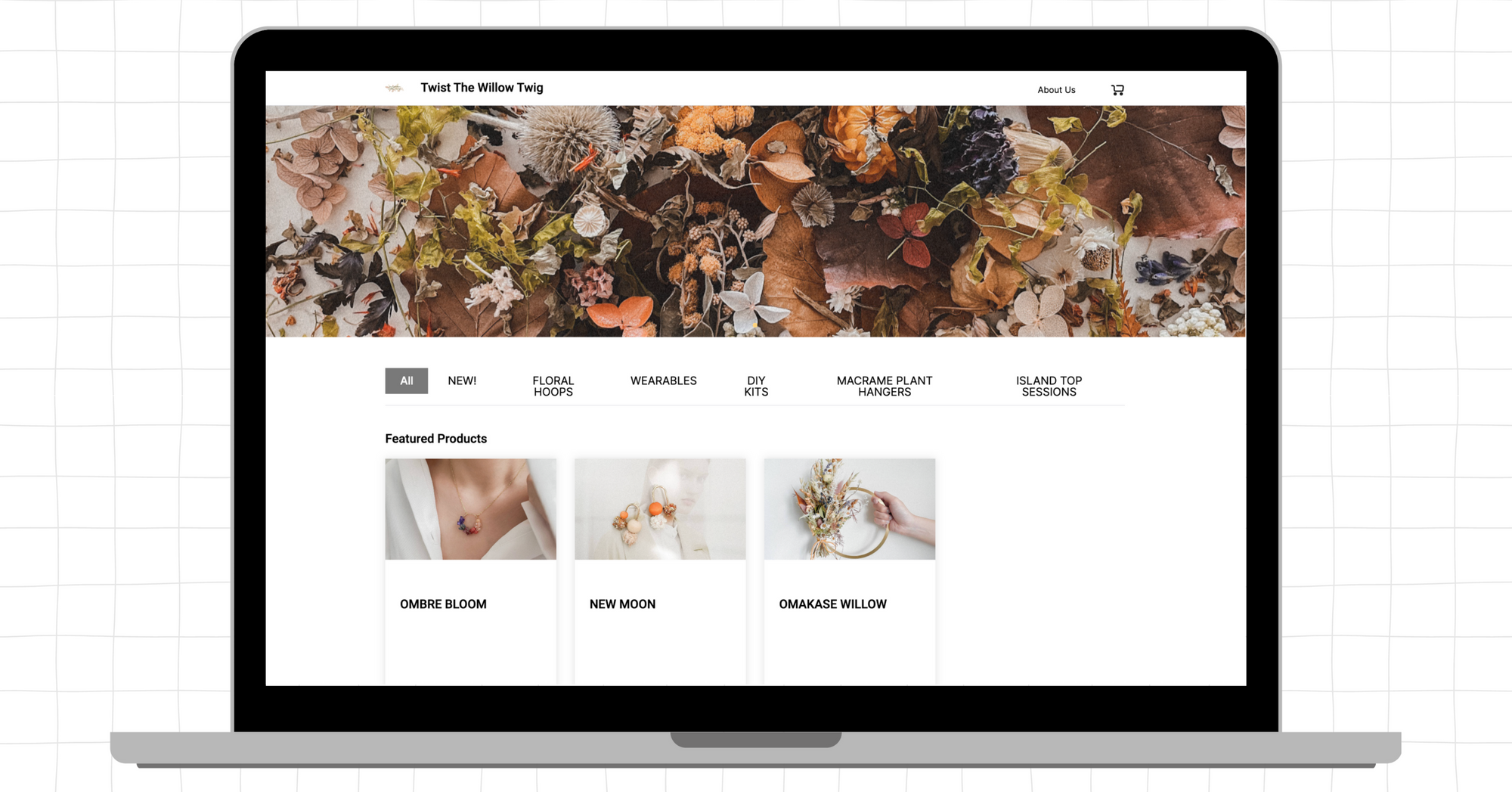 Twist the Willow Twig Floral Design Store, a boutique florist, has experienced significant growth and enhanced customer experience by using HitPay's platform. The store has been able to showcase its beautiful floral arrangements and accept various payment methods seamlessly, leading to increased sales and customer satisfaction.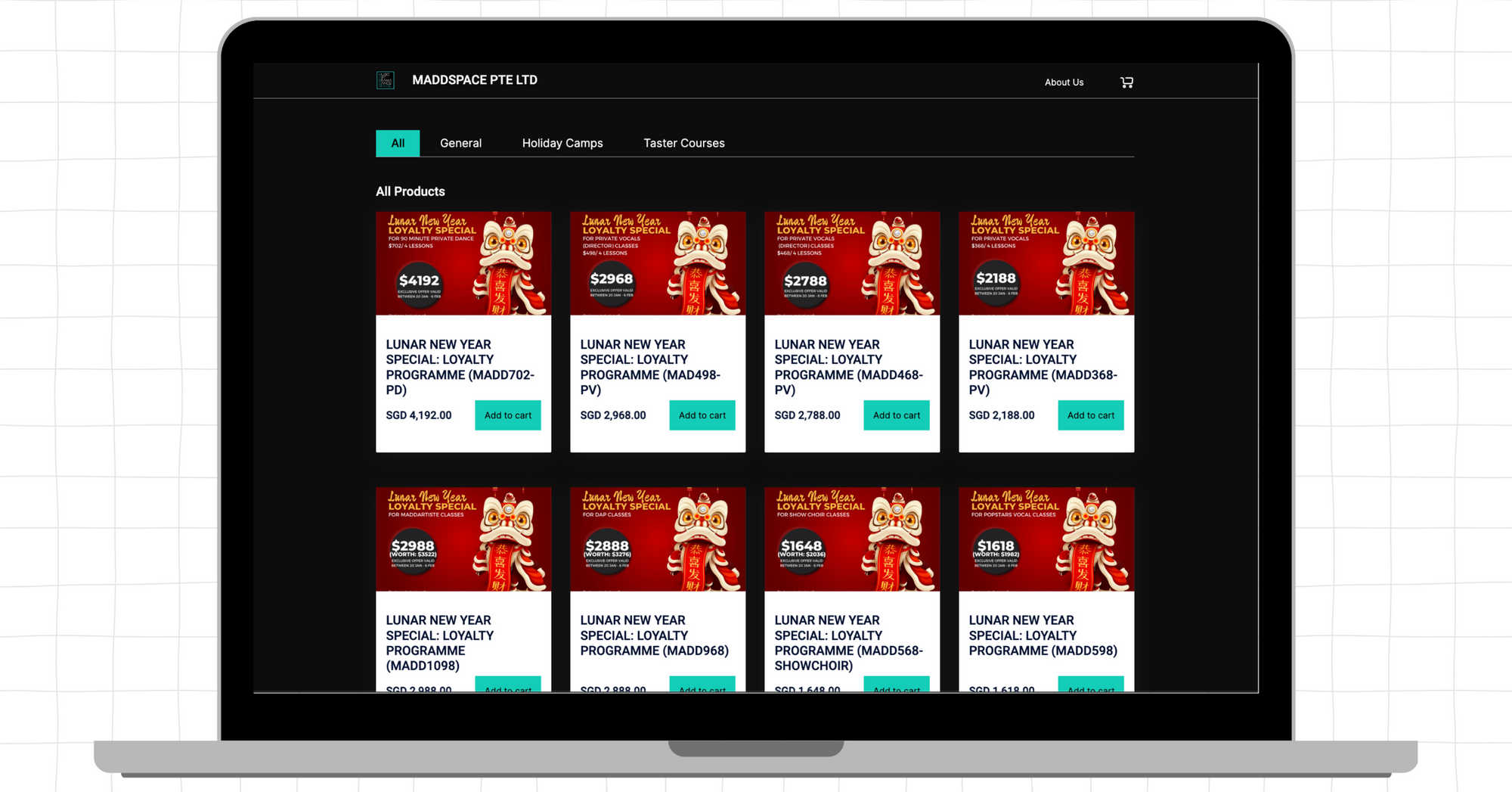 MADDspace Performing Arts Studio, a creative space offering dance and music lessons, has benefited from HitPay's online store builder. By providing an easy-to-navigate platform for class bookings and payments, MADDspace has streamlined its operations and improved overall customer experience.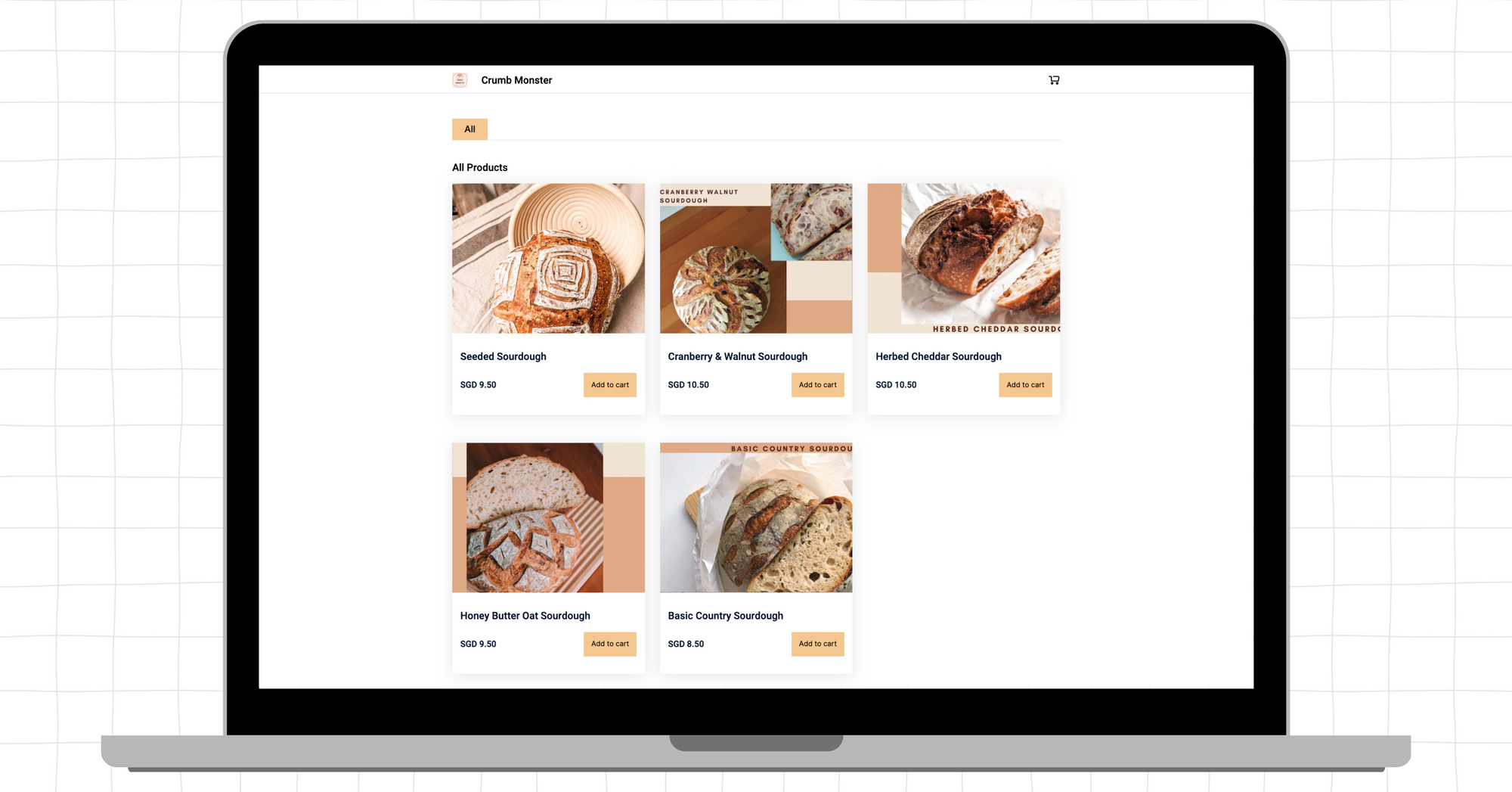 Crumb Monster Bakery, a homegrown business specializing in artisanal baked goods, has successfully expanded its online presence using HitPay. The bakery has been able to showcase its delicious products, manage orders efficiently, and provide a secure and user-friendly payment system for its customers.
Set up the best website builder in the Philippines
HitPay offers a comprehensive range of benefits and features, making it an ideal choice for small businesses in the Philippines looking to build a robust online presence. With its simple pricing model, advanced online store builder features, and seamless integration with various payment methods, HitPay caters to a diverse range of online sellers and supports both physical and digital goods sales.
Ready to explore HitPay as the best website builder for your small business in the Philippines? To learn more, visit the HitPay Online Store or contact the HitPay team for a free 1-on-1 demo.
Read also:
---
About HitPay
HitPay is a one-stop commerce platform that aims to empower SMEs with no code, full-stack payment gateway solutions. Thousands of merchants have grown with HitPay's products, helping them receive in-person and online contactless payments with ease. Join our growing merchant community today!