GCash Payment Gateway: Accept GCash payments from customers in the Philippines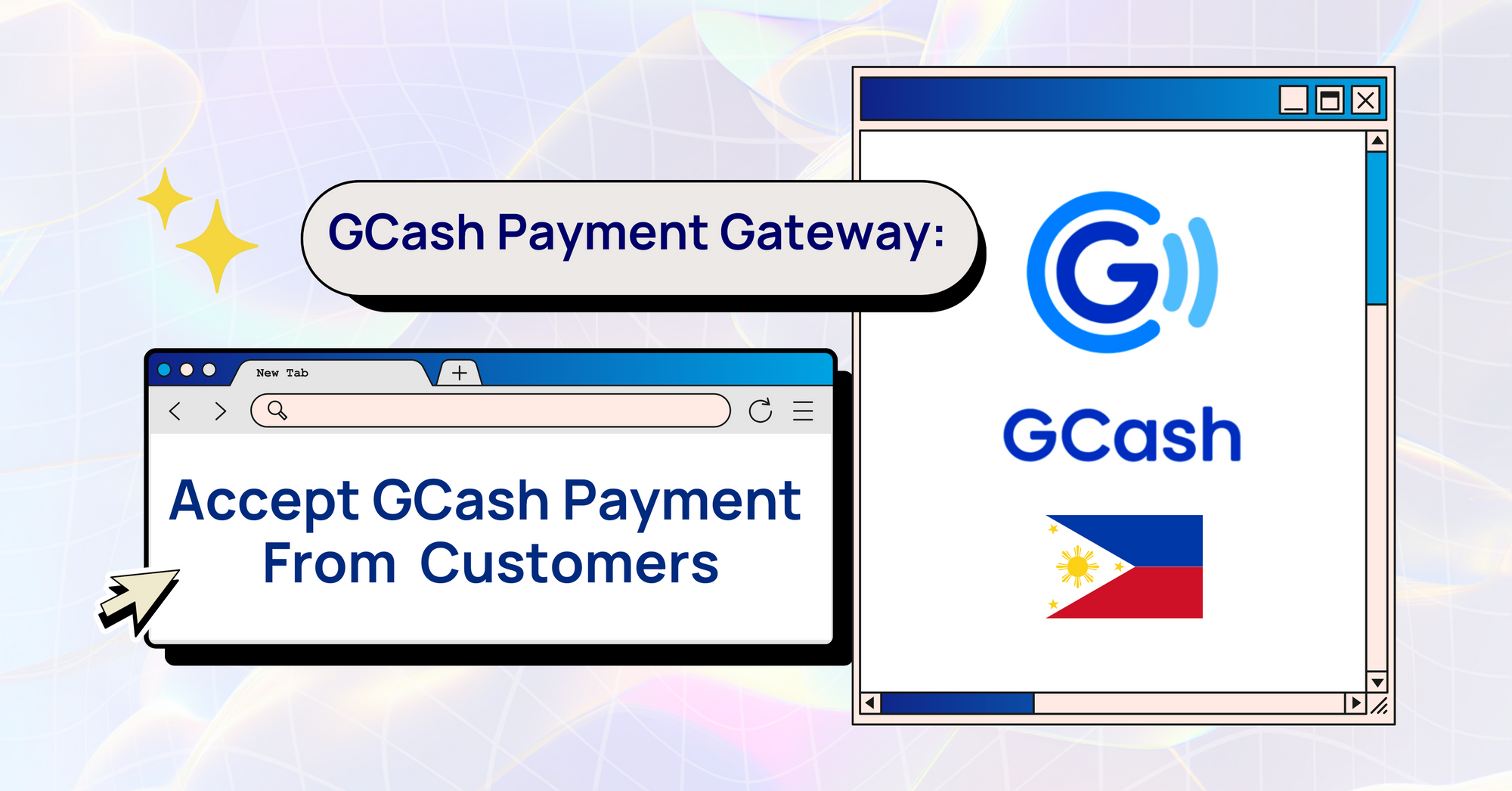 GCash is a widely used mobile wallet in the Philippines, offering a convenient way for users to make payments and manage their finances. Businesses in the country benefit from accepting GCash payments, as it caters to a large user base and ensures a seamless transaction experience for customers. HitPay, a professional and customer-focused payment gateway, allows businesses to effortlessly integrate GCash payments, making it a reliable and efficient choice for businesses in the Philippines.
Benefits of Using HitPay as a GCash Payment Gateway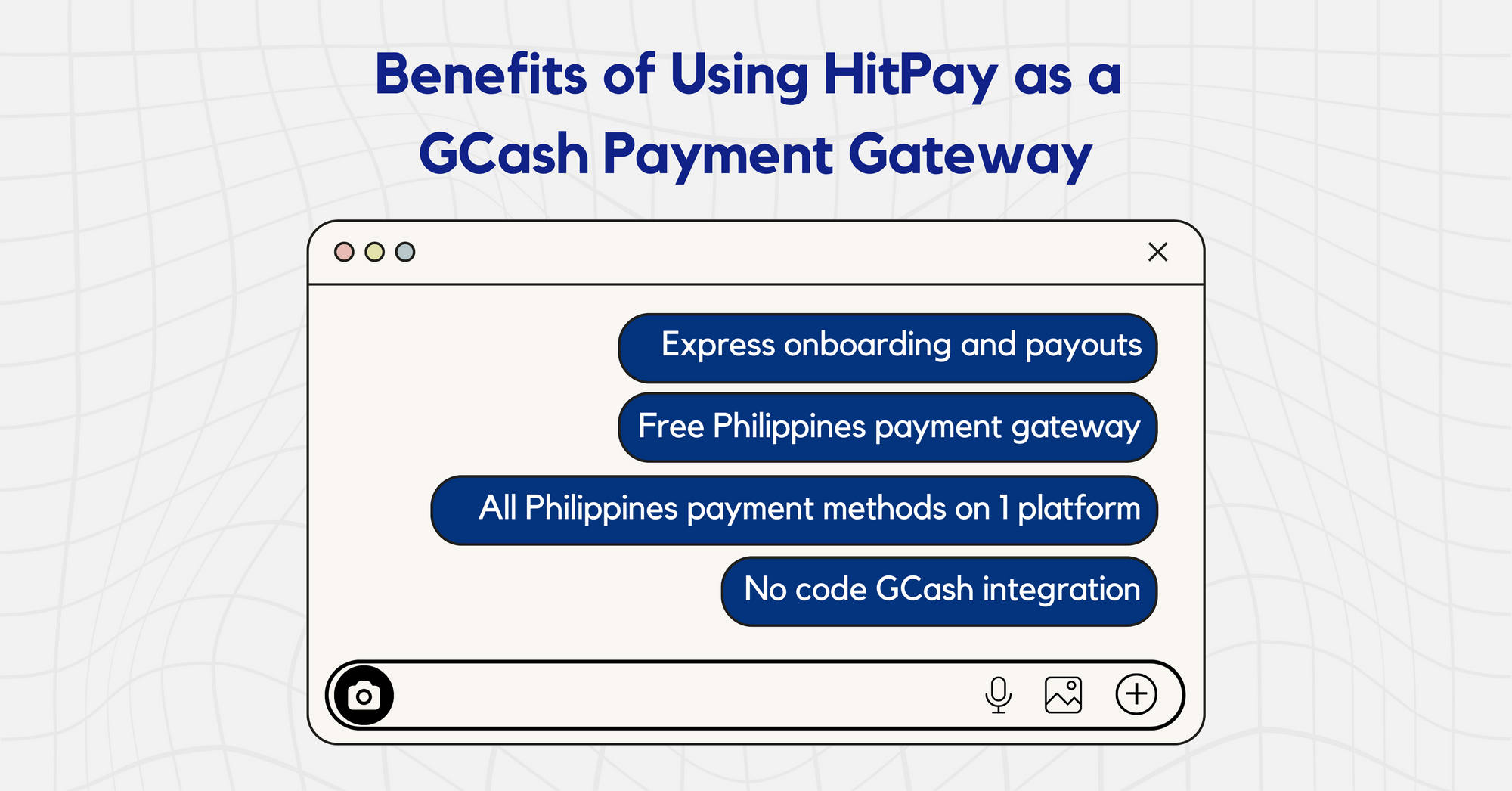 When it comes to selecting a GCash payment gateway, HitPay stands out for several reasons.
1) Express onboarding and payouts
HitPay's express onboarding process is notably faster than other payment channels, allowing businesses to get started quickly. Payouts are also efficient, reaching the bank account within T+1 business days. This accelerated onboarding and payout time significantly benefits businesses looking to streamline their payment processes.
2) Free Philippines payment gateway
Moreover, HitPay is a cost-effective solution for businesses. There are no subscription or setup fees, meaning businesses only pay when they make a sale. This reduces costs and ensures that businesses can keep more of their hard-earned revenue.
3) All Philippines payment methods on 1 platform
Another notable advantage of HitPay is its support for multiple payment methods. In addition to GCash, businesses can accept other popular payment methods like PESONet, BPI/BDO direct transfer, and credit cards. By offering a seamless and secure experience for both merchants and customers, HitPay provides a comprehensive payment solution for businesses in the Philippines.
4) No code GCash integration
Set up GCash on your online platform or POS in just a few clicks, with no coding required.
Integrating HitPay's GCash Payment Gateway Across Different Sales Channels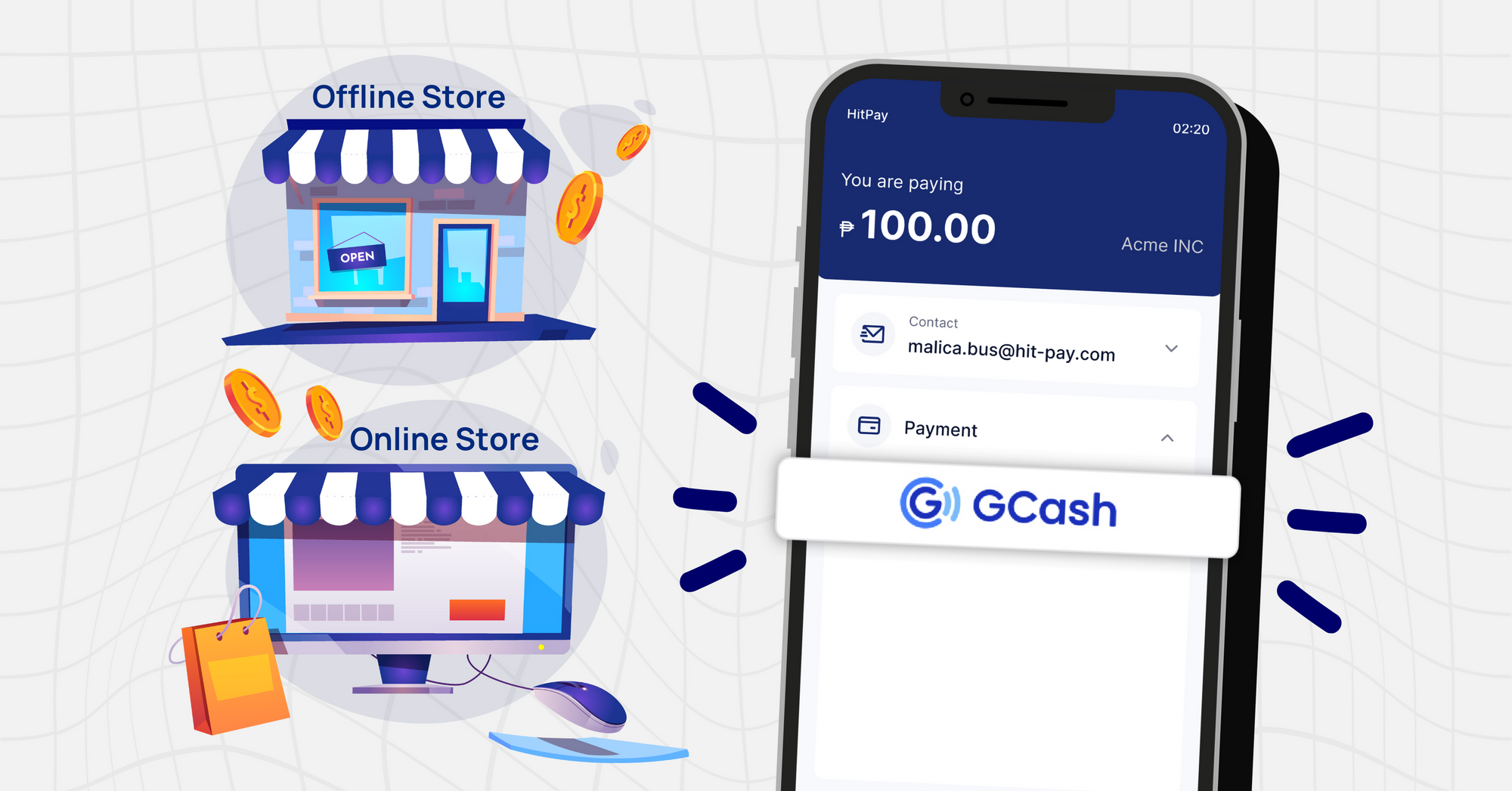 HitPay's GCash payment gateway is versatile and can be integrated across various sales channels to meet the needs of different businesses. For those using e-commerce platforms like Shopify and WooCommerce, HitPay offers free, no-code e-commerce plugins that make the integration process simple and seamless.
Businesses with custom-built websites can also benefit from HitPay's GCash payment gateway by integrating the free developer APIs, ensuring smooth payment processing for their customers. For those selling on social media platforms, HitPay's free Online Store enables easy management of payments and transactions.
In addition, businesses without a website can access free, no-code Business Tools provided by HitPay, making it even more convenient to manage their payments. Finally, for physical or pop-up store owners, HitPay's Scan To Pay feature allows them to accept e-wallets, card payments, and more through the HitPay app, making it an all-around payment solution for businesses in the Philippines.
Additional Features of HitPay as a GCash Payment Gateway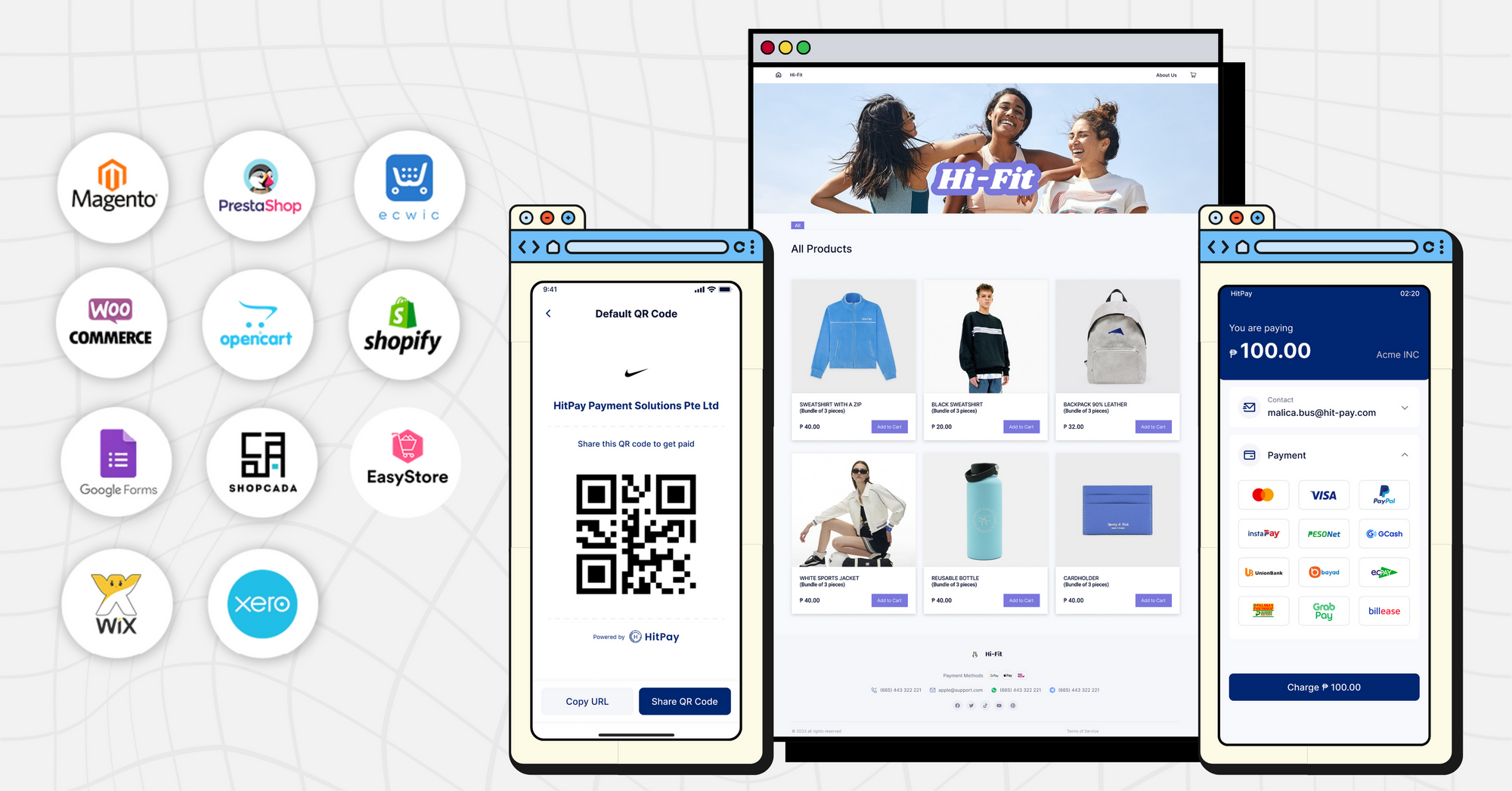 Besides its core functionality as a GCash payment gateway, HitPay offers additional features that make it an even more attractive solution for businesses. For physical stores, the platform provides free point-of-sale (POS) software that enables store owners to collect payments and manage inventory in one account, making it easy to track finances efficiently.
HitPay's compatibility with various platforms is another advantage. The gateway can be integrated with social media, custom-built websites, and popular e-commerce platforms, ensuring a seamless payment experience for customers. Additionally, HitPay offers a wide range of e-commerce integrations, including Shopify, WooCommerce, OpenCart, Ecwid, Prestashop, Wix, EasyStore, Shopcada, Magento, and Google Forms.
Lastly, HitPay provides free business tools for added convenience. These tools include online invoicing for faster payment processing, payment links for easy selling on social media, chat, or email, and an online store builder for managing inventory, orders, and sales in one place. With these features, HitPay becomes a comprehensive payment solution that caters to businesses' diverse needs in the Philippines.
Set up your GCash Payment Gateway in the Philippines
In summary, HitPay offers a reliable and efficient solution for integrating GCash payments for businesses in the Philippines. With its express onboarding and payout time, cost-effective approach, support for multiple payment methods, and compatibility with various sales channels and platforms, HitPay meets the diverse needs of businesses in the country. Additionally, the platform provides valuable business tools and features, such as free POS software, online invoicing, and payment links, making it a comprehensive and user-friendly payment gateway.
If you are looking for an effective payment processing solution for your business, consider HitPay for its trustworthiness, efficiency, and commitment to helping SMEs with their payment needs. To set up your GCash payment gateway, contact HitPay for a free demo or sign up on HitPay's website.