Best Mobile POS App in the Philippines: Download HitPay POS App for Free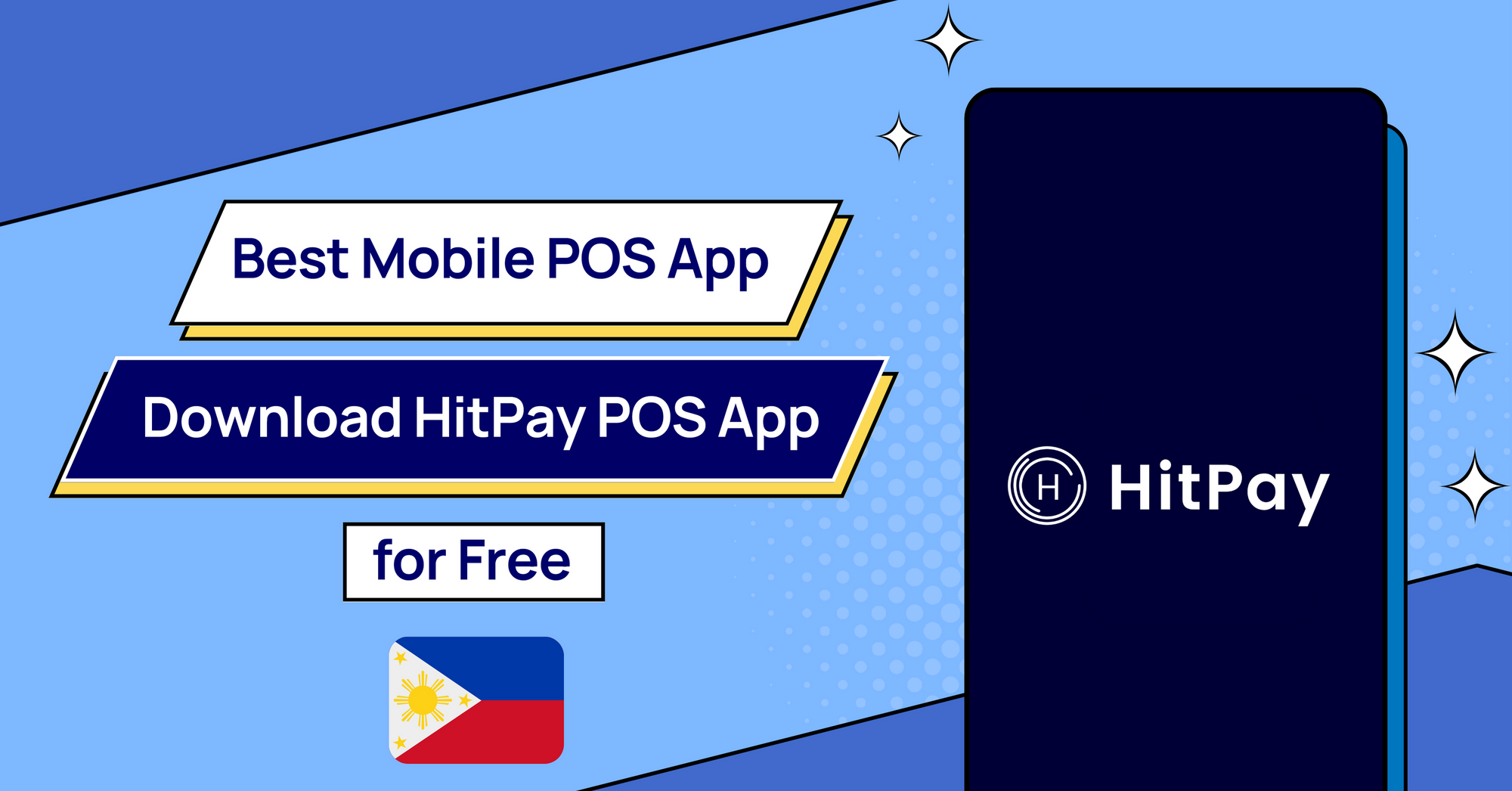 Mobile POS systems play a crucial role in the growth and success of businesses in the Philippines, enabling them to accept payments efficiently and securely. HitPay POS App stands out as the best mobile POS app in the country, with a full range of advanced features to streamline payment processing and inventory management. The best part? The app is free to download and use, making it an accessible and cost-effective solution for businesses of all sizes.
How does the HitPay Mobile POS App work?
With the HitPay POS App, you can accept QR code payments, digital payments, and credit card payments — without needing a physical card terminal or reader.
Over 15,000 businesses trust HitPay for their POS needs, a testament to the app's reliability and effectiveness. The app's easy setup process and compatibility with Android and iOS devices make it an accessible and user-friendly solution for businesses of all sizes.
HitPay POS software is useful for businesses across all industries. Simply download the app and use Scan to Pay.
Scan to Pay: Generate a QR code for customers on your mobile POS App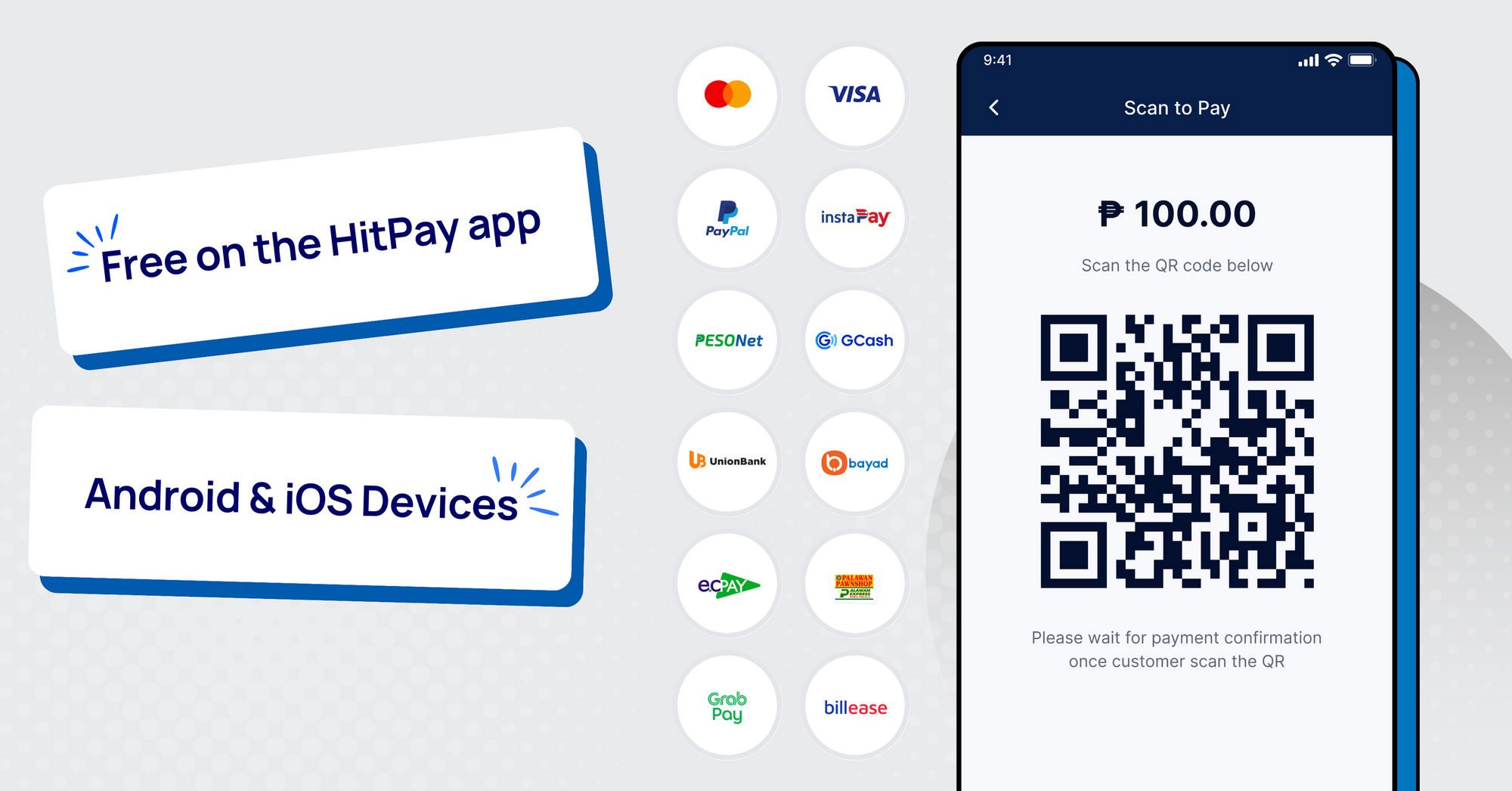 HitPay Scan to Pay offers a wide range of supported payment methods, catering to various customer preferences. These include GCash, InstaPay QR PH, PESONet, UnionBank, billease, and more.
By syncing POS inventory with an online store, HitPay allows businesses to sell both offline and online using one platform. This simplifies inventory management, saves time, and ultimately drives business growth.
Best suited for: Merchants who want to offer a full suite of payment methods for in-person sales.
Cost: Scan To Pay is free on the HitPay app. Pay per transaction based on your payment method. See pricing here.

Payment methods: HitPay Scan To Pay supports the full range of HitPay payment methods — credit cards, NFC wallet payments (Apple Pay, Google Pay), bank transfers, BNPL installments like billease, and e-wallets like GCash and Instapay QR PH

Compatible devices: Works with all Android and iOS devices
Set up Scan To Pay with this easy step-by-step guide.
HitPay POS App vs. Competitors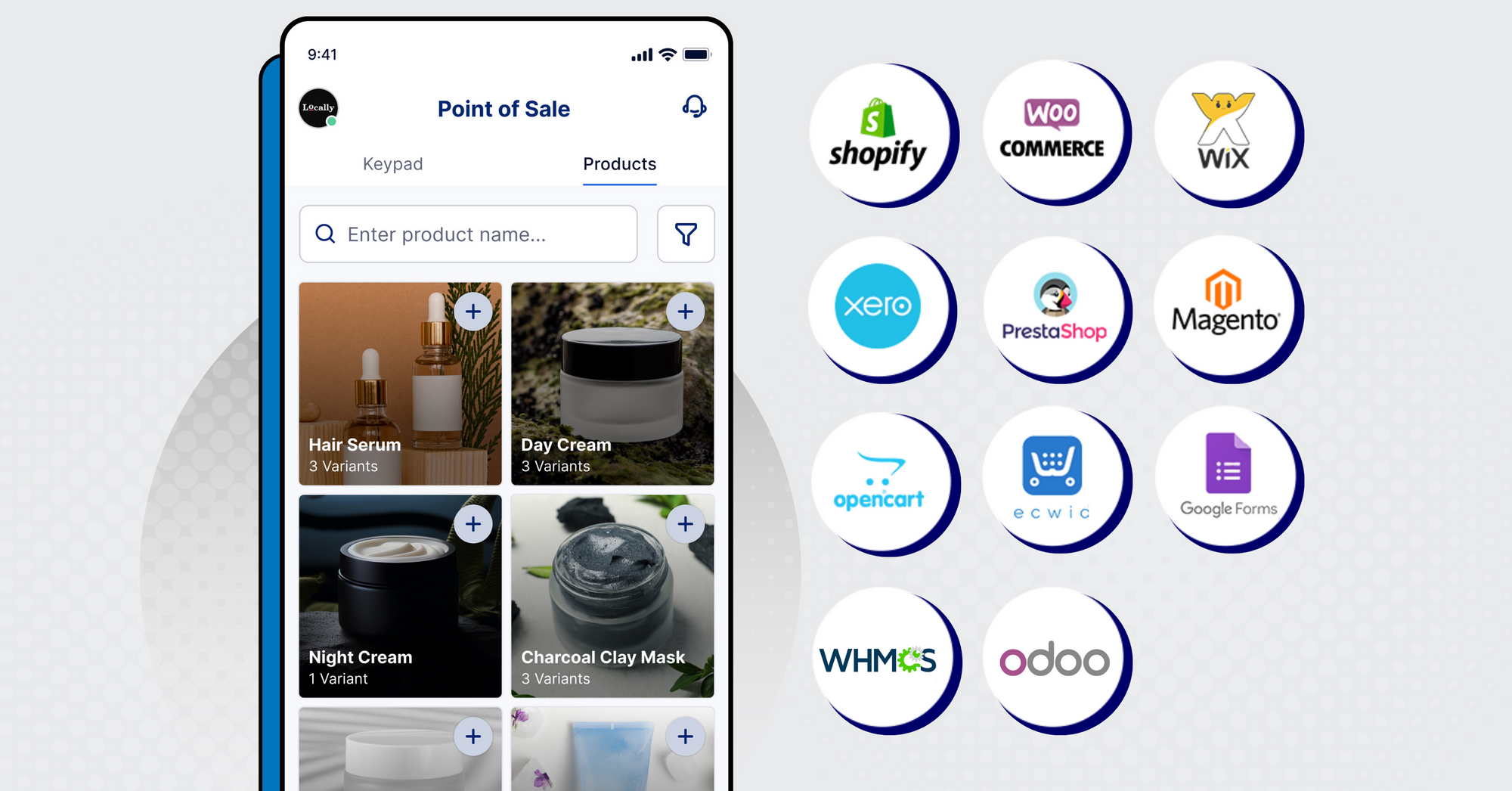 When it comes to pricing, HitPay POS App stands out with its simple and cost-effective approach. Unlike other POS apps like Square POS, HitPay is free to download and requires no subscription fees. Users only need to pay per transaction, making it a budget-friendly option for businesses of all sizes.
Moreover, HitPay offers advanced POS software features that are often absent in competing solutions. These include admin fees, surcharges, tipping, product and inventory management, customer management, and options for SMS, email, and physical paper printing. By providing these features free of charge, HitPay is a superior choice for businesses seeking an affordable, comprehensive POS app.
HitPay also excels in integration capabilities, allowing users to sync their inventory with popular e-commerce platforms like Shopify and WooCommerce. This seamless integration enables businesses to manage their online and offline sales efficiently through a single platform. Furthermore, HitPay can sync with accounting software, streamlining financial management for businesses.
Comprehensive product and inventory management is another key advantage of HitPay. The app allows businesses to keep track of their stock, monitor sales, and manage customer information with ease. In addition, HitPay's customizable receipt management and discount management features enable businesses to offer personalized and targeted promotions to their customers.
How to Get Started with HitPay POS App
Getting started with HitPay POS App is a simple and straightforward process. Begin by downloading the app on your Android or iOS device. Once installed, sign up for an account using your business details. Setting up Scan to Pay features is easy, thanks to the step-by-step guide provided within the app.
For businesses with an online presence, HitPay POS App allows you to integrate your e-commerce platforms like Shopify and WooCommerce, ensuring seamless inventory management across all sales channels. Additionally, integrating with accounting software further streamlines your financial management and reporting processes.
Ready to set up your Mobile POS App?
The HitPay POS App stands out as the best mobile POS app in the Philippines, thanks to its simple pricing, advanced features, seamless integrations, and commitment to security. The app is trusted by over 15,000 businesses and offers a comprehensive solution for managing payments and inventory both online and offline.

Read also:
---
About HitPay
HitPay's mobile POS app offers a modern and efficient solution for businesses in the Philippines. Thousands of merchants have grown with HitPay's products, helping them receive in-person and online contactless payments with ease. Join our growing merchant community today!