Your Ultimate Guide to BillEase: Accept Buy Now, Pay Later in the Philippines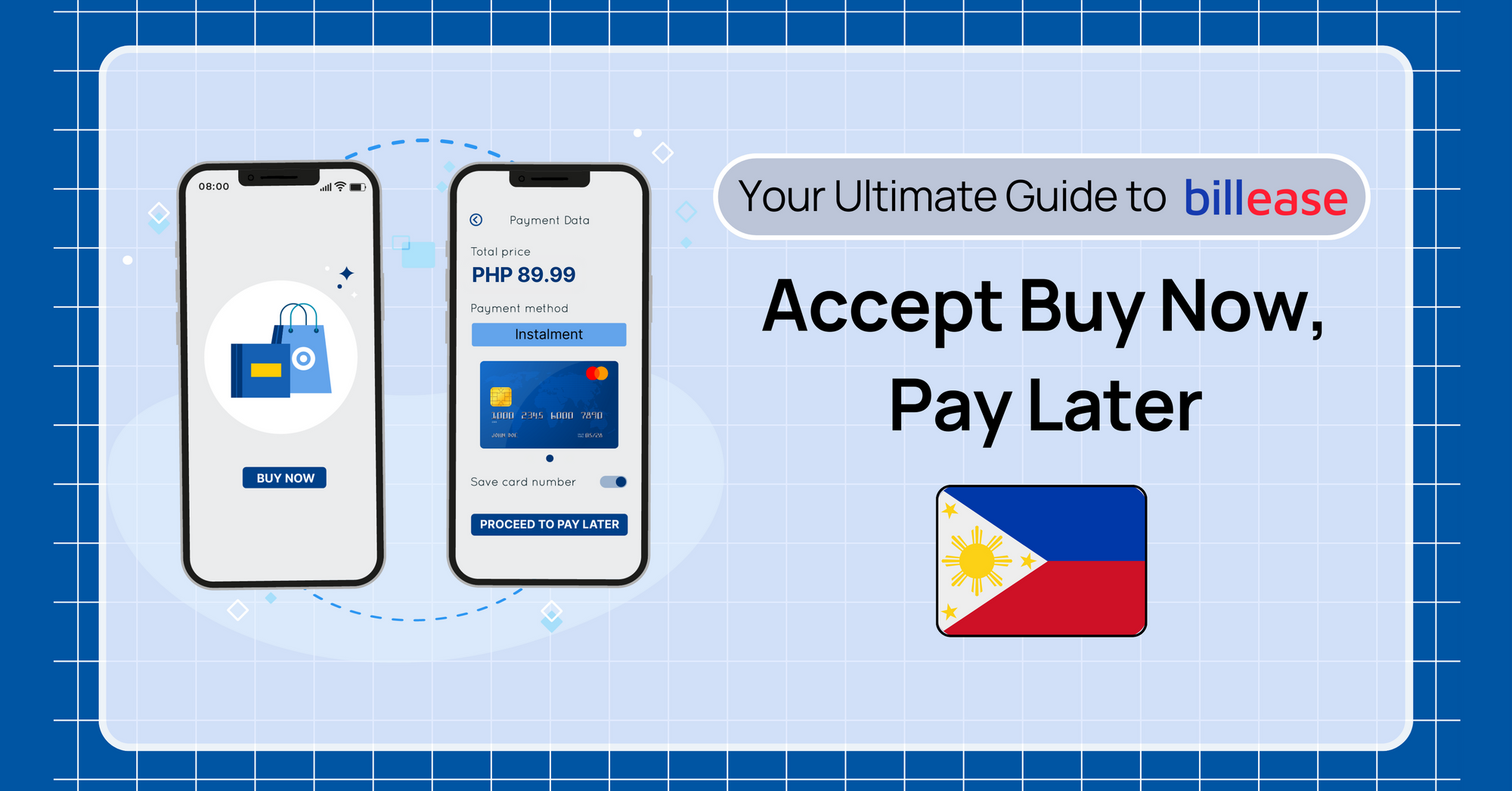 Buy Now, Pay Later (BNPL) payment options have gained popularity in the Philippines, providing customers with flexible financing solutions for their purchases. One BNPL provider, BillEase, has become a go-to choice for many businesses looking to offer convenient installment plans.
HitPay, the one-stop payment gateway, has partnered with BillEase to help Philippine businesses accept BNPL anywhere they sell, both online and in person.
What is BillEase?: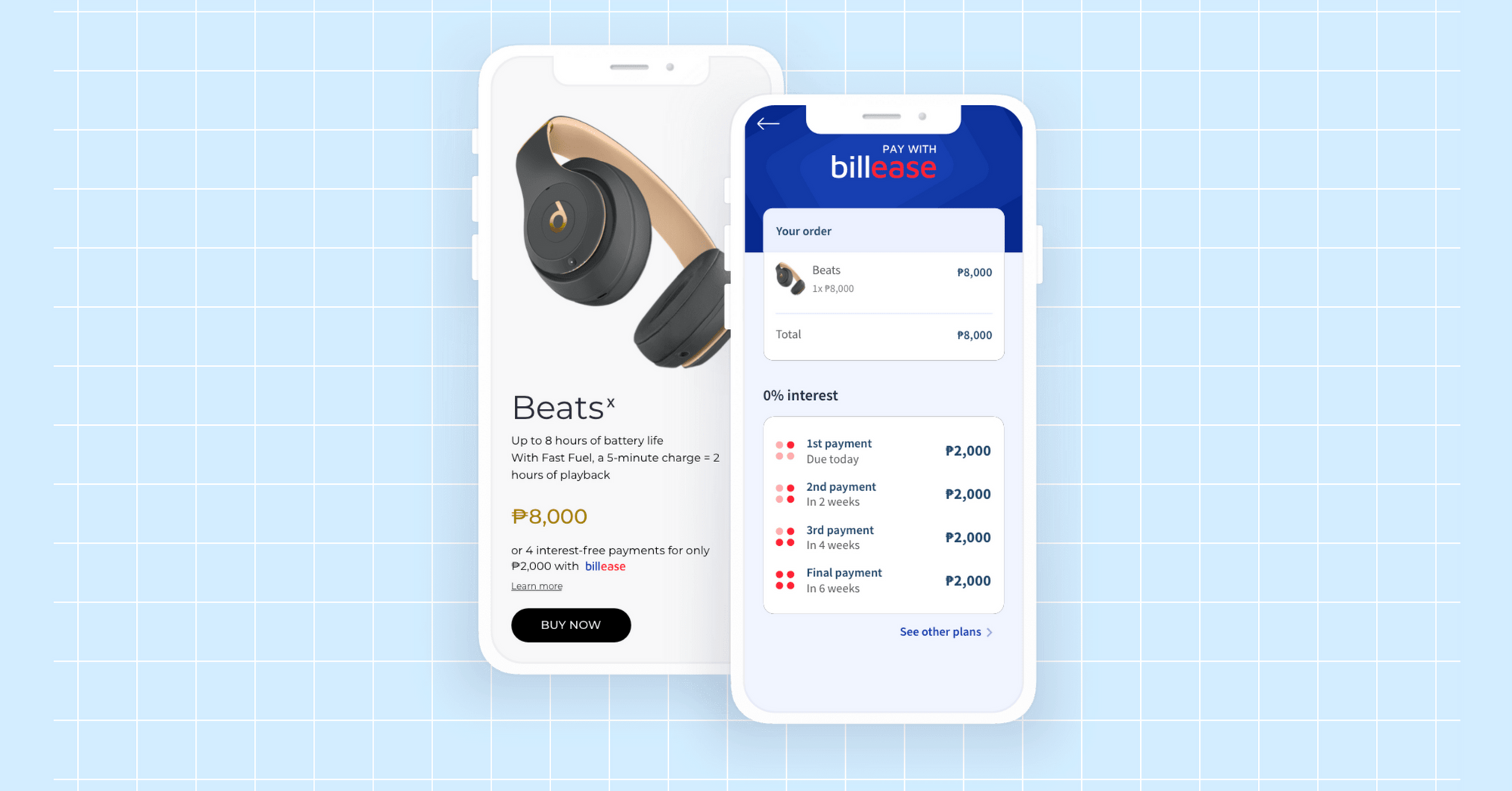 BillEase is a Buy Now, Pay Later payment method that offers flexible, 0%-interest payments. Businesses receive the full payment upfront.
Meanwhile, BillEase splits the bill into interest-free installments so that customers can pay at their own pace.
This allows businesses to offer more flexible payments without any additional risk.
How does BillEase work?
BillEase provides an accessible financing solution for customers seeking installment plans, while also offering advantages for businesses. Let's explore how BillEase works for customers and the benefits it brings to businesses.
How BillEase works for customers
Applying for a BillEase installment plan is simple and hassle-free. Customers can follow the straightforward application process, which includes providing some basic requirements such as valid identification and proof of billing. The processing time for BillEase applications is typically quick, allowing customers to enjoy their purchases without delays. Additionally, BillEase does not require customers to have a credit card, making it an attractive option for those who don't have access to traditional credit.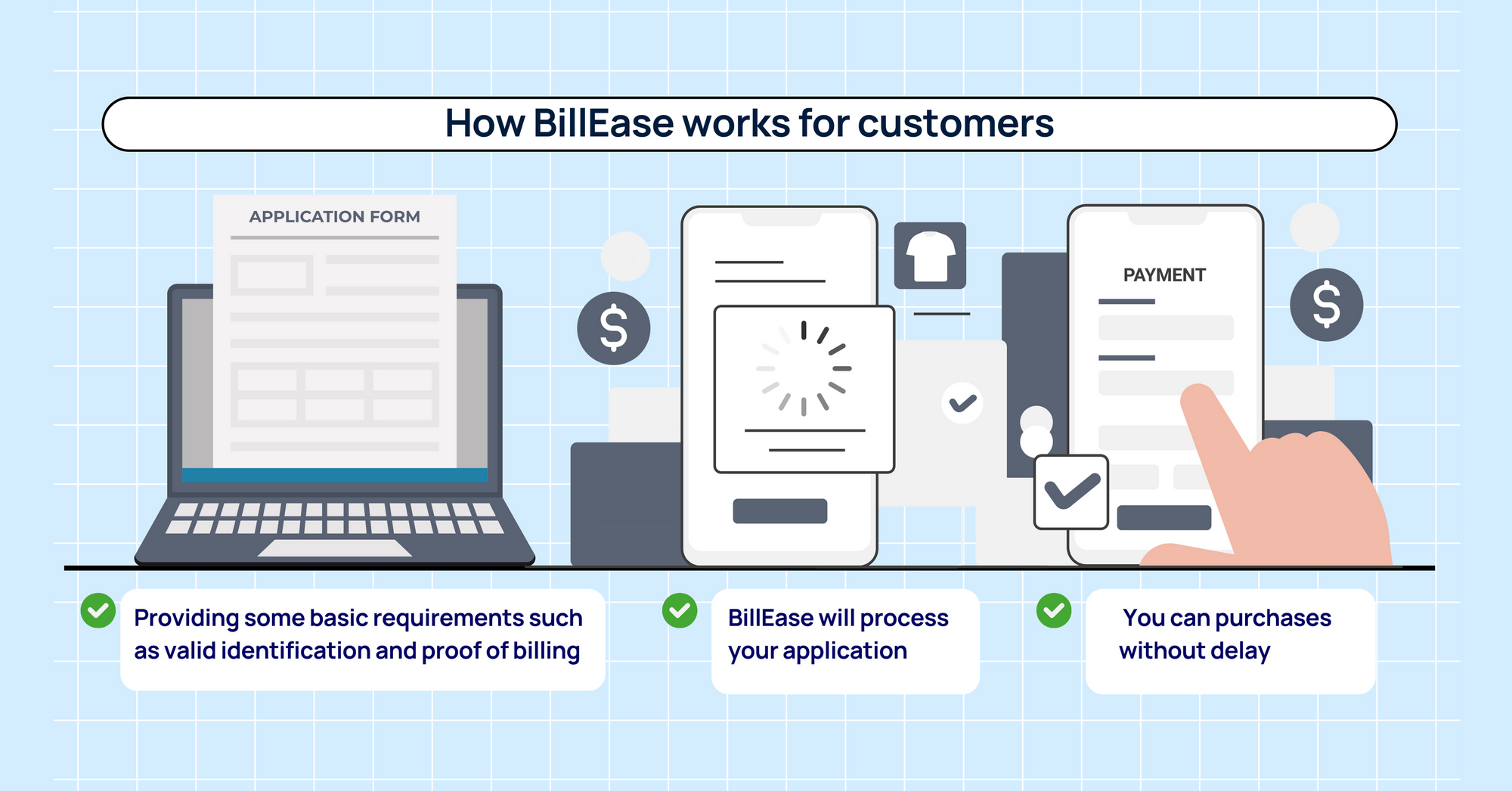 How BillEase benefits businesses
By offering flexible payment options, you cater to a wider range of customers, including those who prefer to pay in installments. This accessibility can attract more customers to your store and encourage them to make bigger purchases. Furthermore, providing a convenient Buy Now Pay Later option can foster customer loyalty and encourage repeat business, as customers are more likely to return to a store that lets them pay at their own pace.
Setting Up Billease with HitPay
To offer your customers the convenience of BillEase installment plans, you can easily integrate the BNPL option into your payment processing with HitPay. Here's a step-by-step guide on how to set up BillEase with HitPay.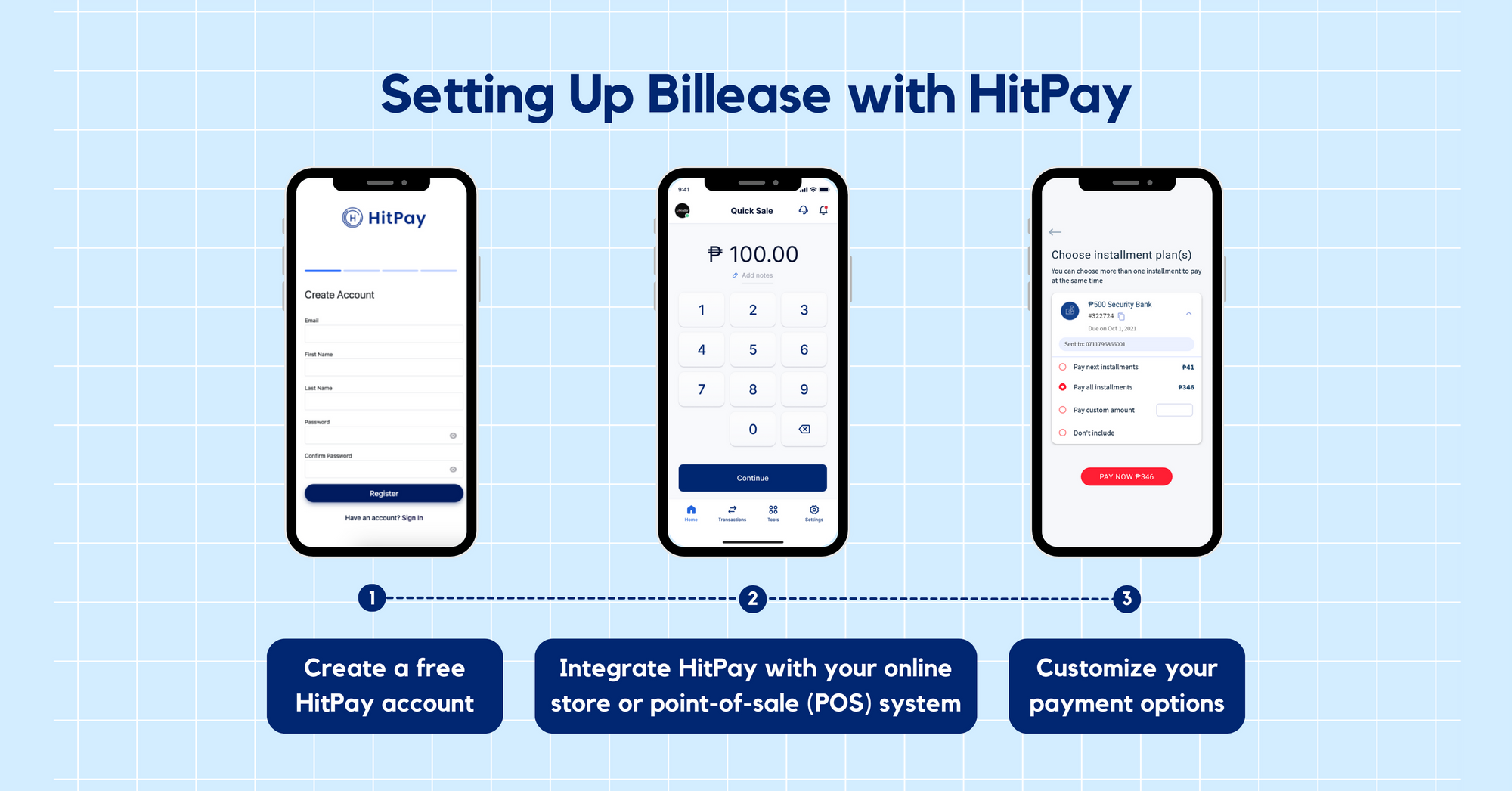 1) First, create a free HitPay account. This account will be the backbone of your payment processing, allowing you to seamlessly manage transactions and access various HitPay features.
2) Next, integrate HitPay with your online store or point-of-sale (POS) system. HitPay offers integration options for various platforms, including popular e-commerce solutions like Shopify and WooCommerce. This integration ensures that your customers can access BillEase as a payment option during checkout.
3) Once you've integrated HitPay, customize your payment options to include BNPL with BillEase. This allows customers to choose BillEase as their preferred payment method during checkout online or in-store.
Done! With these steps completed, you can now seamlessly accept payments with BillEase through HitPay. By offering the convenience of BNPL through BillEase, you'll cater to a wider range of customers and enhance their shopping experience, ultimately driving growth for your business.
Why use BillEase on HitPay?
HitPay offers a wide range of features and benefits for businesses in the Philippines, making it an ideal choice for payment processing. Here are some of the key advantages that HitPay brings to businesses:
One of HitPay's greatest strengths is its support for various payment methods, including popular options like credit cards, UnionBank transfers, GCash, Instapay QR PH, and BNPL providers such as BillEase. This versatility ensures that your customers can choose the payment method that suits them best.
HitPay also offers flexible integration options, allowing businesses to easily incorporate the platform into their existing e-commerce solutions, such as Shopify and WooCommerce. This seamless integration ensures that businesses can offer a consistent and user-friendly checkout experience to their customers.
Additionally, HitPay provides a suite of free business tools, including an invoice generator, payment links, and an online store builder, to help businesses streamline their operations and enhance their online presence.
Lastly, HitPay's competitive pricing model, which includes no setup or subscription fees, makes it a cost-effective choice for businesses of all sizes. With its comprehensive feature set and affordable pricing, HitPay is an excellent solution for businesses in the Philippines looking to optimize their payment processing.
Embrace BNPL and Boost Your Business
Offering BNPL options like BillEase to customers in the Philippines is crucial for businesses to cater to a wider range of preferences and enhance their shopping experience. HitPay makes implementing BillEase seamless and efficient. By integrating HitPay with your business, you can benefit from its array of features, including the Scan to Pay feature and compatibility with popular e-commerce platforms, while ensuring secure and efficient payment processing.
To start accepting BillEase, contact us for a free demo or sign up for free on HitPay's website.
Read also:
---
About HitPay
HitPay is a one-stop commerce platform that aims to empower SMEs with no code, full-stack payment gateway solutions. Thousands of merchants have grown with HitPay's products, helping them receive in-person and online contactless payments with ease. Join our growing merchant community today!