How to use HitPay's multi-location POS system to manage sales across multiple stores
Managing multiple store locations on the HitPay POS is now easier than ever. Find out how in this quick guide!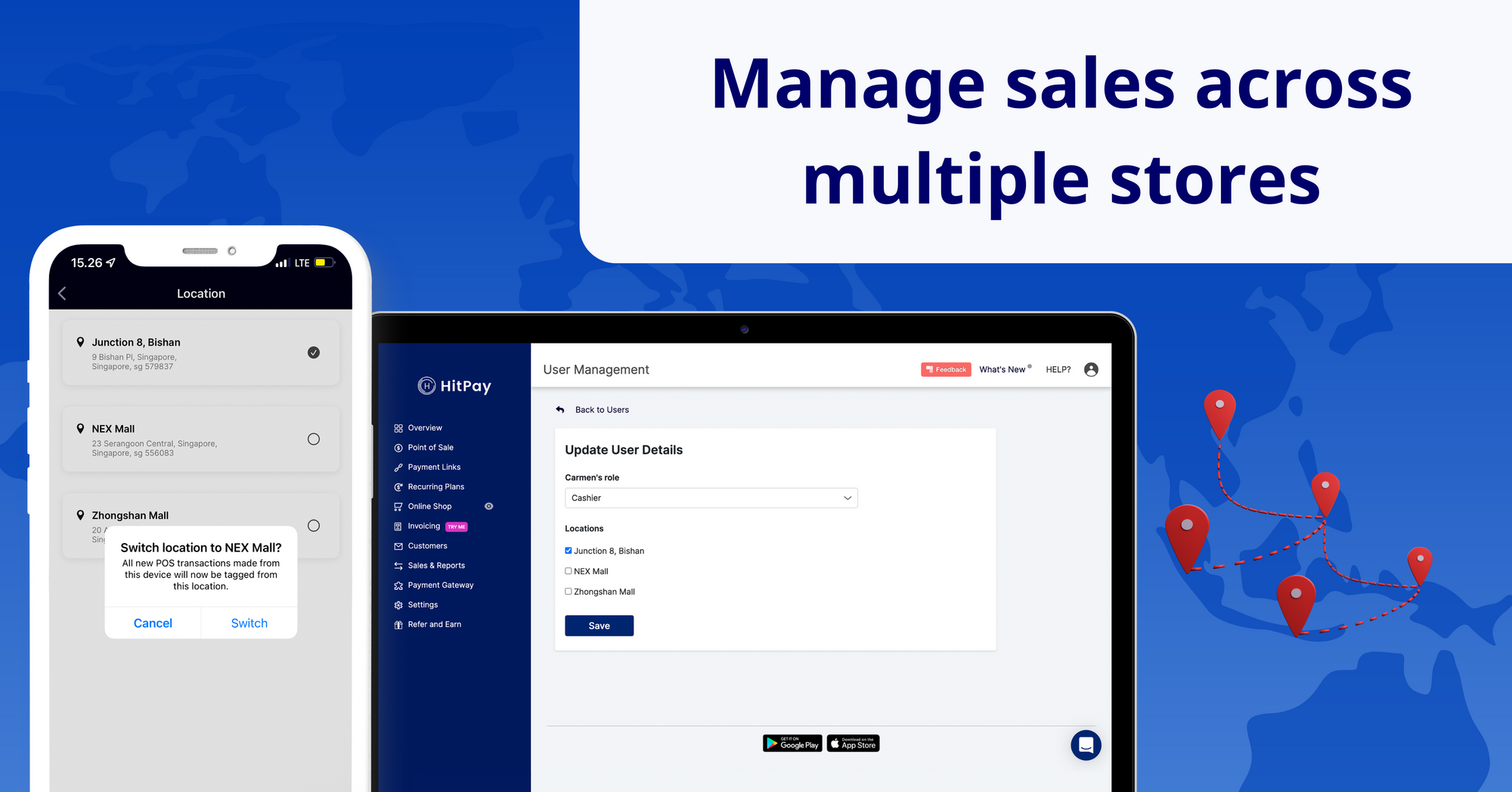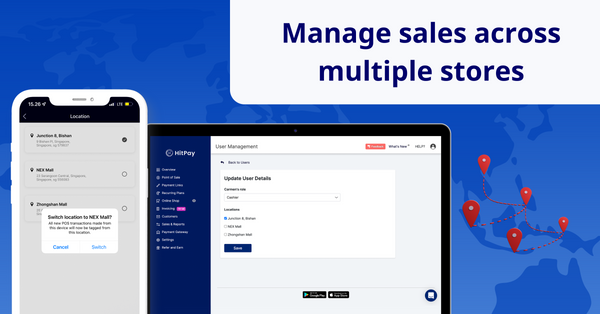 HitPay's multi-location POS system lets you manage sales across stores in just a few clicks:
Assign cashiers and other team members to a specific store location
Create, delete, deactivate, and reactivate locations
Switch between locations easily
Track and filter sales from different locations
Read on to find out how you can use this feature to scale your growing small business!
Why use the multi-location feature on HitPay?
Our multi-location POS system is ideal if you sell in-person across multiple locations — whether it's pop-up events or store branches.  
Here's how it can help grow your business: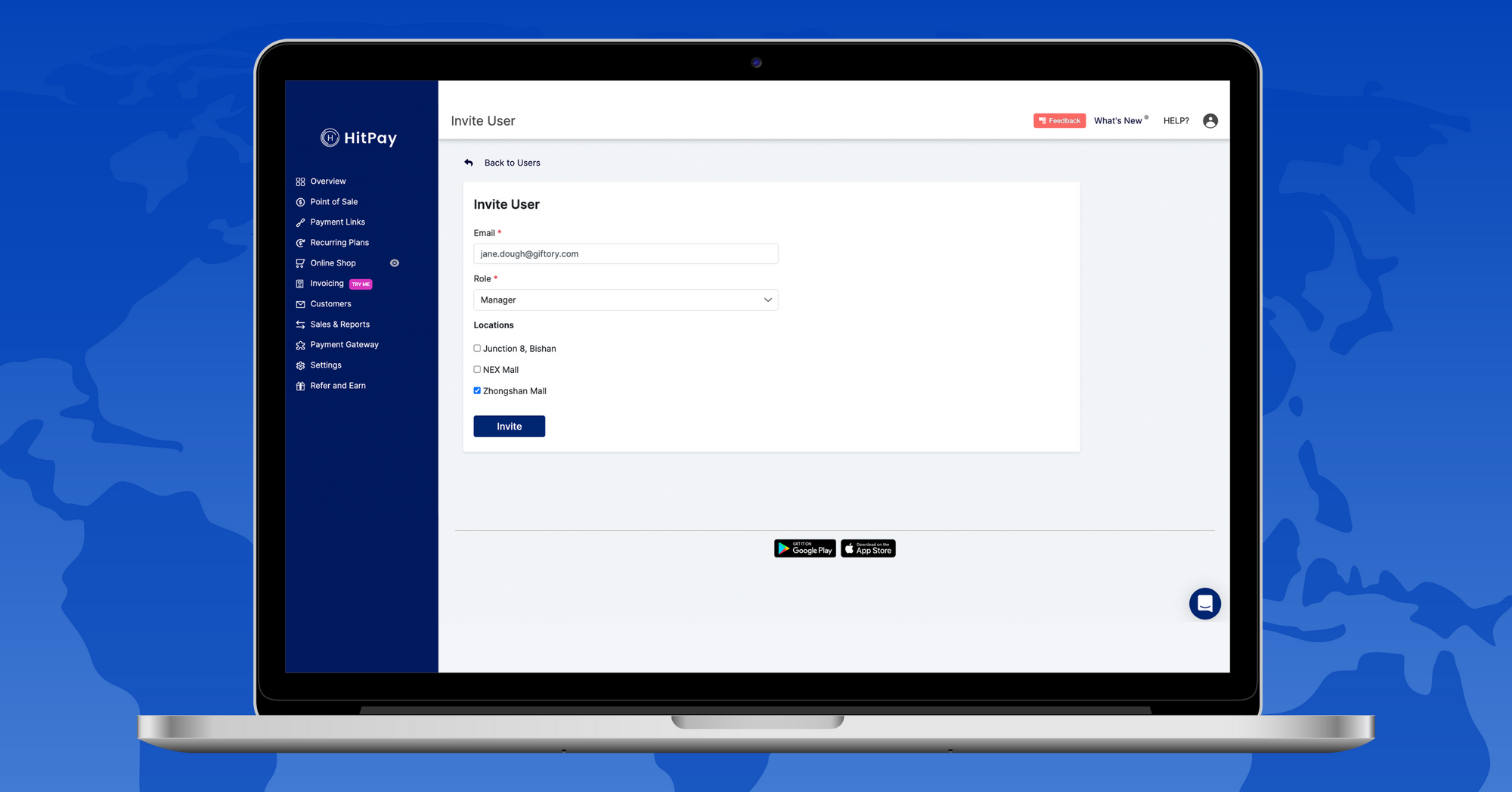 Easy selling across multiple stores:
HitPay's free multi-location management features help you sell across different stores and track all payments in one place.
Just assign a unique name and address for each location where you sell. You can then assign staff and view sales transactions by location — all on your HitPay dashboard.
Tips to grow your business with this feature:
Take advantage of peak shopping seasons by investing in a pop-up booth. HitPay's POS takes care of your payment processes, freeing up your time and energy to create an unforgettable brand experience at your pop-up.
Understand how your customer's spending preferences and demand for your products vary across locations. These insights can inform your next promotion, help you review your pricing strategy, and stock your store's inventories with the right product mix.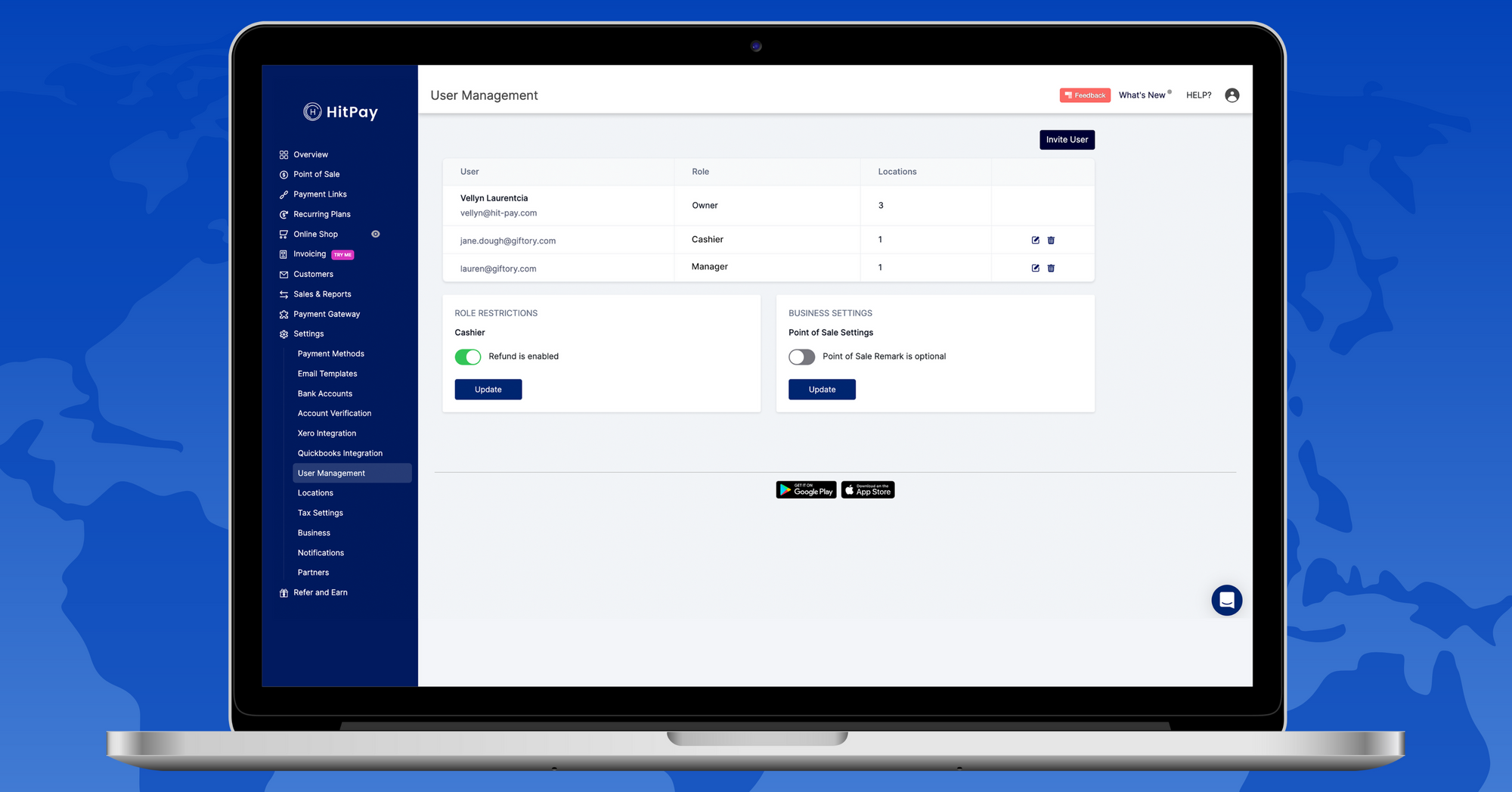 Spend less time managing staff across locations and more time growing your business.
POS Locations simplify staff management without compromising security.
Your Cashier and Manager staff can only view transactions from their assigned locations. This lets front-of-house teams focus on their needs without the risk of exposing sensitive business data.
Users with Owner or Administrator roles can view transactions across all locations, making it perfect for you or your store manager to oversee all your operations.
Need to assign staff to more than one active location? You can switch between locations effortlessly on the HitPay app.
Read also: How to add and manage users on your HitPay account
Tips to grow your business with this feature:
Managing additional sales and demand may require adding seasonal or full-time employees as your business grows. With HitPay, you can easily manage your employees, scheduling them and assigning them to different locations in seconds.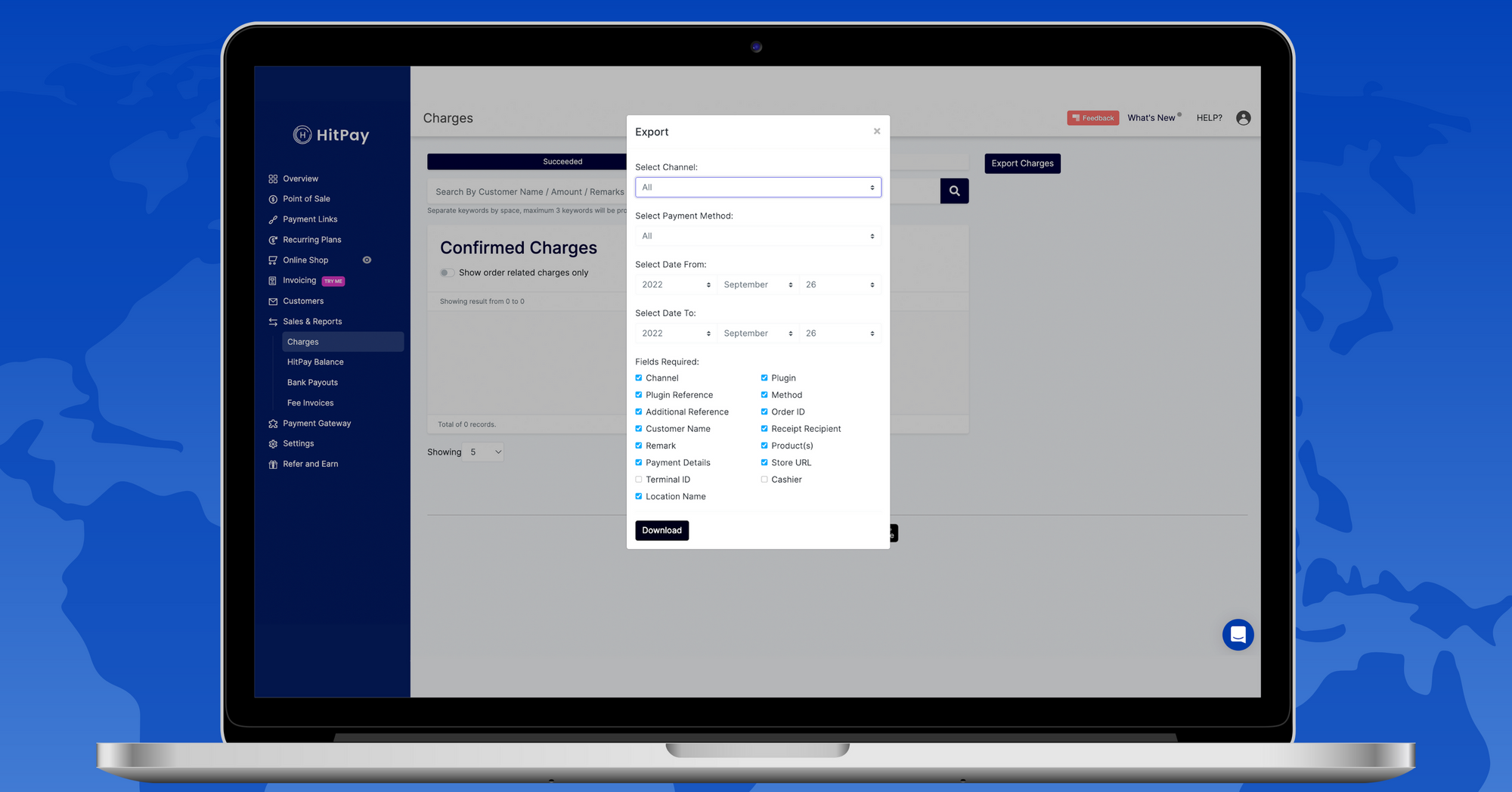 Understand how your business is performing across individual stores and as a whole.
Multiple locations mean more transactions to track.
HitPay's POS Locations allows you to track and filter all sales and payments based on location while keeping your data organised. You'll know which locations generate the most sales, making more informed business decisions easier while saving time on tedious accounting tasks.
If you're running a pop-up or temporary store, HitPay's POS lets you deactivate a location temporarily if you're not selling at a site anymore. Remove a location permanently if it's no longer needed.
Which HitPay payment types are recorded with the multi-location feature?
✅ All payment methods supported by HitPay's Credit Card Terminal, including Mastercard, Visa, Apple Pay, Google Pay, and more.
✅ Tap to Pay, Scan to Pay, and Payment Links on the HitPay POS App
(Note: For Scan to Pay and Payment Links, multi-location only works on Quick Sale or Products checkout).
✅ Cash transactions
✅ PayLah! and PayNow transactions (Singapore only)
Set up HitPay's POS Locations in just minutes
Whether you're managing two or 25 locations, you're covered with HitPay's multi-location POS.
Set up your locations on the HitPay web dashboard
Assign team members to your newly created locations on the HitPay web dashboard
Tag new POS transactions by location via the HitPay mobile app and web dashboard. You can also switch between locations easily if you assign your staff to over one active site.
Make setup a breeze with our detailed step-by-step guide here.
---
About HitPay
HitPay is a one-stop commerce platform that aims to empower SMEs with no code, full-stack payment gateway solutions. Thousands of merchants have grown with HitPay's products, helping them receive in-person and online contactless payments with ease.
Join our growing merchant community today!