7 secrets for a successful pop-up shop in Singapore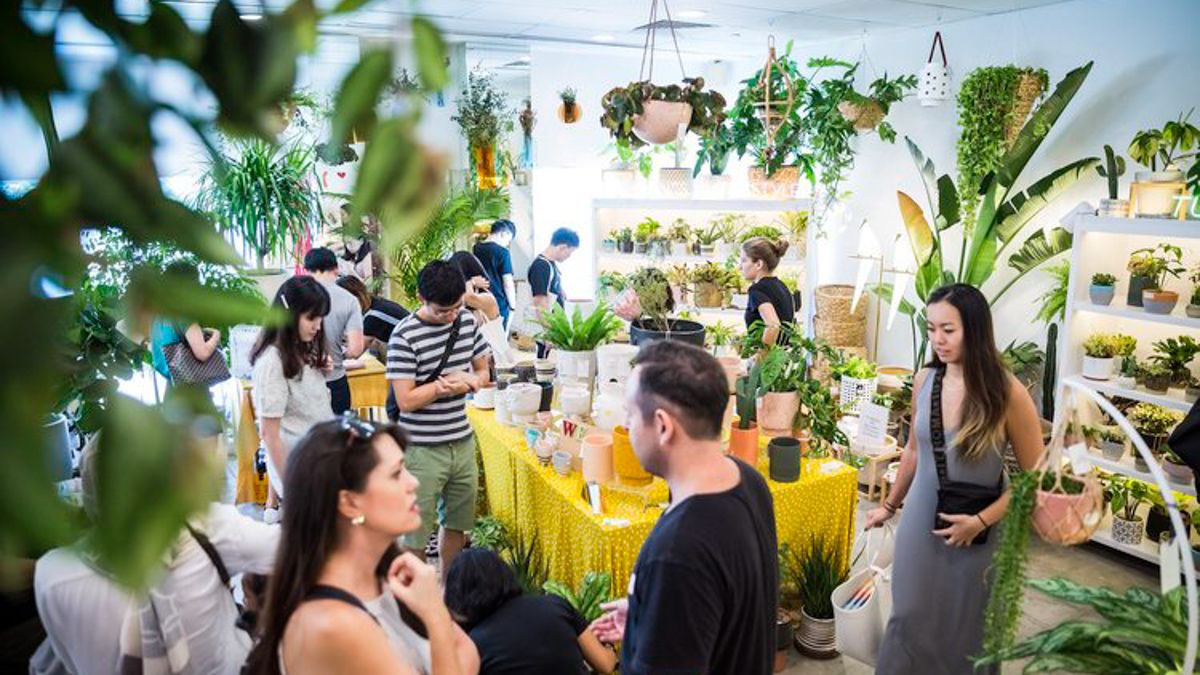 Pop-up shops can be a fun, low-risk way to grow your small business.
If you already own an e-commerce store, a physical booth can help you build brand awareness and personally connect with new customers. Or if you're starting a new venture, pop-ups let you test the waters before investing in a permanent store.
After all, pop-up shops in Singapore are quite affordable, starting at just ~S$40/day! You can also take advantage of peak shopping seasons like the December holidays, without having to deal with lull periods.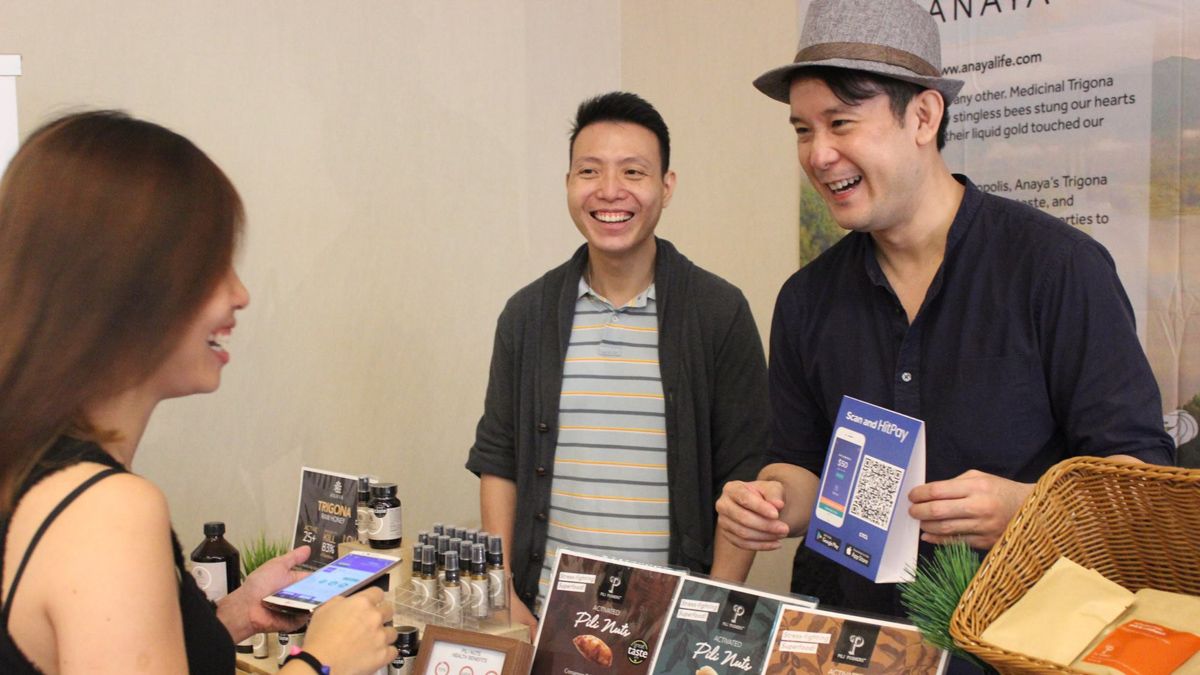 Here's where to rent a pop-up shop in Singapore:
Thinking of renting a space, but not sure how to make it work? Here are 7 secrets to make your pop-up store a huge success:
1) Create an exclusive experience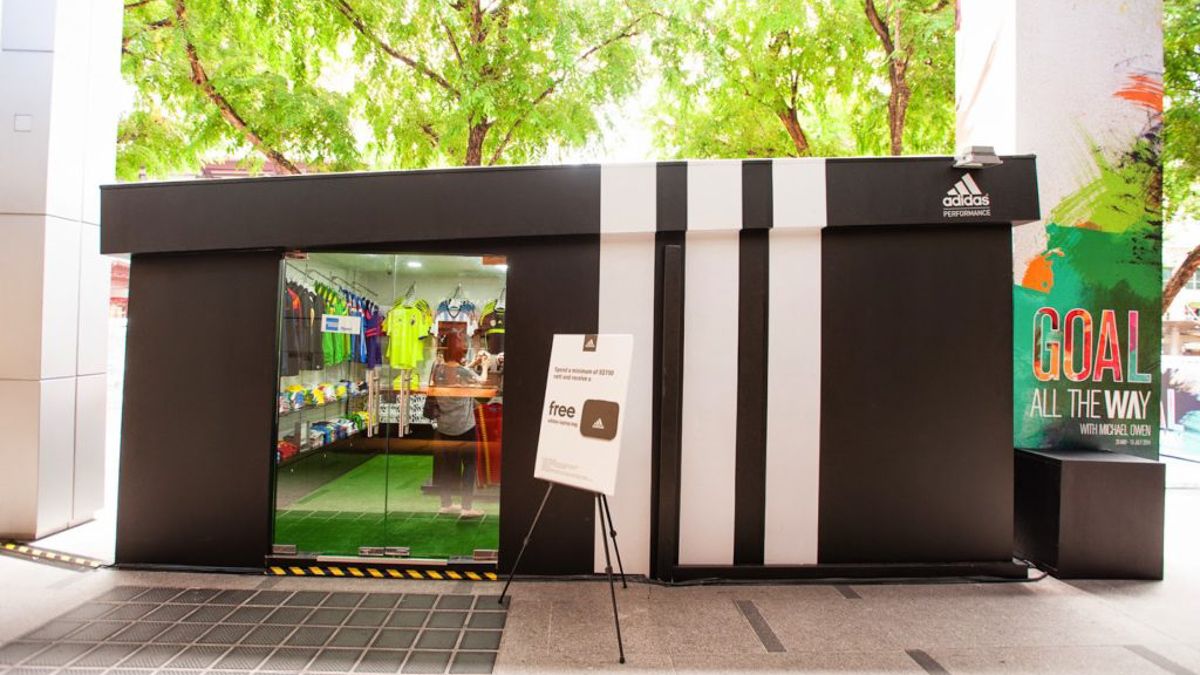 Pop-up shops aren't just about sales — they're about making your brand unforgettable.
Ideally, you want to excite your customers with an exclusive experience that they can't bear to miss. You also want passers-by to stop, stare, and enter your shop.
To do this, think carefully about creating a one-of-a-kind brand experience.
Your pop-up shouldn't feel like any other retail shop. It also shouldn't feel the same as shopping on your online store. Instead, your pop-up should feel like your brand personality, come to life!
Here are some ideas for amazing pop-up shop experiences:
Product customisation — e.g. let customers add special designs to their shoes, create their own perfume blends, or engrave initials on their purchases.
Personalised service — e.g. free consultation with your team stylist, free gift-wrapping, etc.
IG moments — Photo opportunities that are made for social media. Make sure to include your brand name and design elements, so that they stand out in photos.
New product launch — Customers at your pop-up can be the first ones to buy your new products. This strategy works best if you already have a loyal following or online hype.
Free gifts — e.g. cute sticker packs, sample sets, etc. This is also a great way to promote certain products or clear overstocked items.
Sales and discounts — Offer big savings on your products or services, only redeemable at your pop-up shop.
2) Scope out your location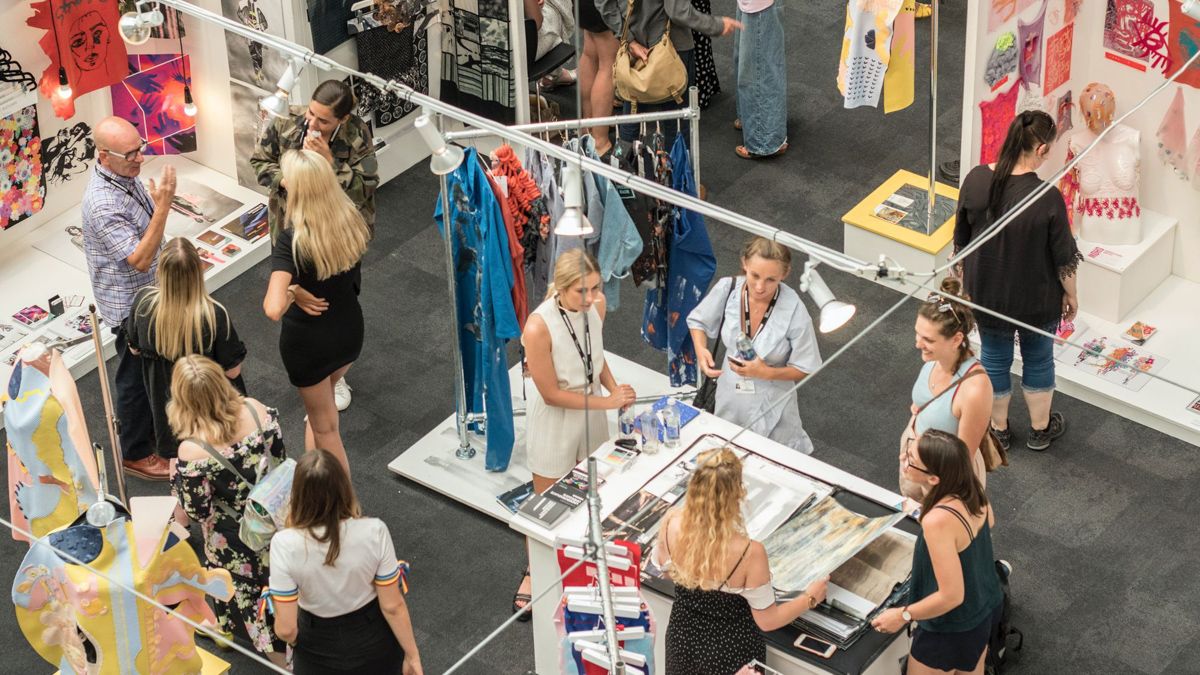 Make sure you find the right location before paying for your rental space.
Take a walk around the area on the days that you intend to run your pop-up.
Ask yourself:
What kind of customers does this area attract (e.g. young families, teenagers, stylish executives)? You can also get a sense of this based on the other shops in the area. For example, a pop-up shop near Funan and Sim Lim Square is more likely to attract techies.
Do these customers fit my target audience?
How much foot traffic is there? If it's a quieter spot, remember that you'll have to put more effort into marketing.
You can also collaborate with existing stores that have similar consumers. For example, a makeup brand pairs well with a fashion boutique, while a donut business makes a great pop-up in a trendy cafe.  
3) Pack a pop-up emergency kit
This isn't your usual first-aid kit, but it can revive your pop-up shop if things go wrong.
Along with your products and retail items, remember to bring:
Portable chargers and wires, especially if you have a lights setup or you're accepting payments through your phone.
A printed copy of your temporary store license. Do check carefully if you need one — you don't want to get shut down or fined!
Tissues and cloth, especially if you're serving 'messy' products like food, drink, makeup, or bath products. With crowds and curious customers, you never know when someone might spill something. These supplies will let you quickly clean up and keep going, even if the bathroom is far away.
A big bottle of water to stay hydrated
Mints, coffee, energy drinks, or your pick-me-up of choice. Keep your energy high so you can continue engaging customers.
4) Set up a POS payments system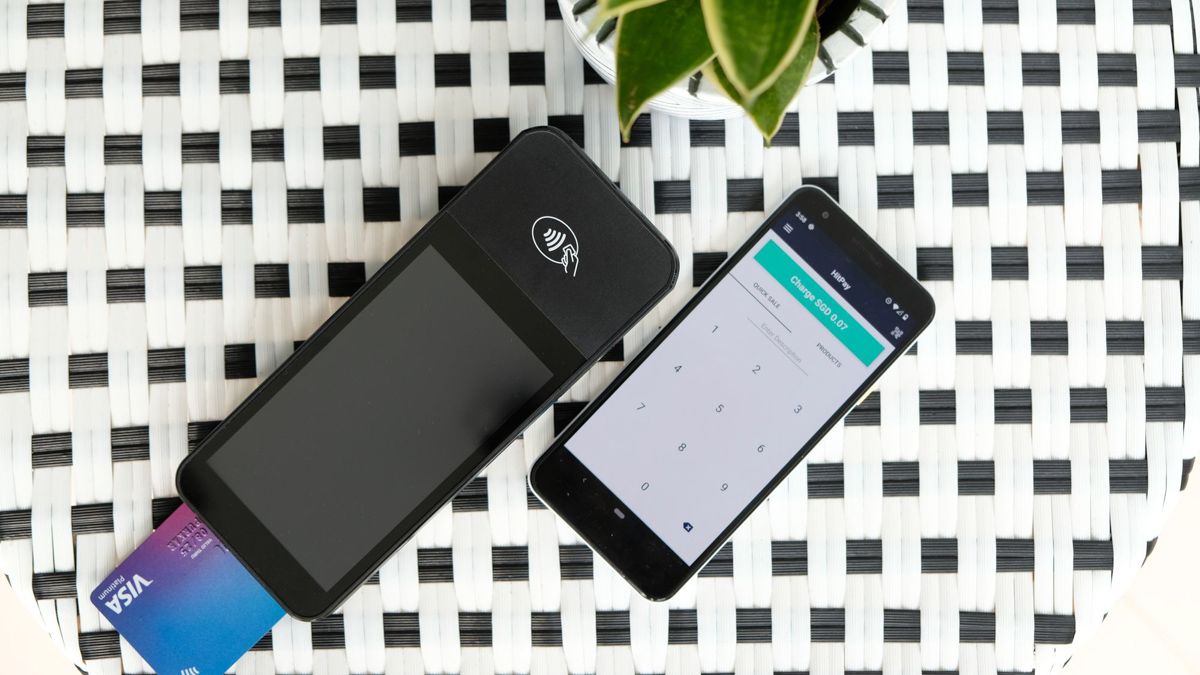 It can get busy when you're running a pop-up shop. The last thing you want is for your payment system to stop working, or to lose track of transactions!
Both these nightmare scenarios are extremely common, but they can also be easily prevented.
Here's what you should look out for in a POS system or credit card machine for your pop-up:
A diverse range of payment options, including credit cards, NETS, PayNow, and Google Pay. Ideally, your POS system should also be able to record cash payments as well, so that all your transactions are in one place.
No minimum contracts. After all, a pop-up shop is supposed to be low-risk. You don't want to get locked into an expensive bank contract while you're still testing things out.
Mobility. Pop-up counters don't have much space, so you need a credit card terminal that's small and wireless. Another great option is accepting payments directly through your phone, without a card reader.
If you're a small business that needs financial flexibility, try our HitPay credit card terminal. Unlike other options on the market, we don't charge monthly rental fees. You completely own the terminal and will also receive future software updates for free.
Learn more: Accept Payments Easily With the HitPay POS System
5) Be COVID-conscious
While COVID restrictions have relaxed considerably, showing care for health and safety can improve customers' experience with your brand.
Here are four tips for running a pop-up shop in Singapore during COVID:
Plan your product layout carefully so that people don't crowd in one area. Spread out your most popular products at different parts of your pop-up shop. This also helps your booth look neater and less crowded.
Include thoughtful touches like a pump bottle of hand sanitiser, and offer customers a pump before they touch your products. This can also help you warm up the relationship from the get-go, especially if you're nervous about real-life customer service.
Create a big sign with your brand's social media handle (and not just your QR code). This lets curious passers-by check out your business without having to crowd up at your booth.
Accept contactless payments using a digital POS system.
6) Automate your operations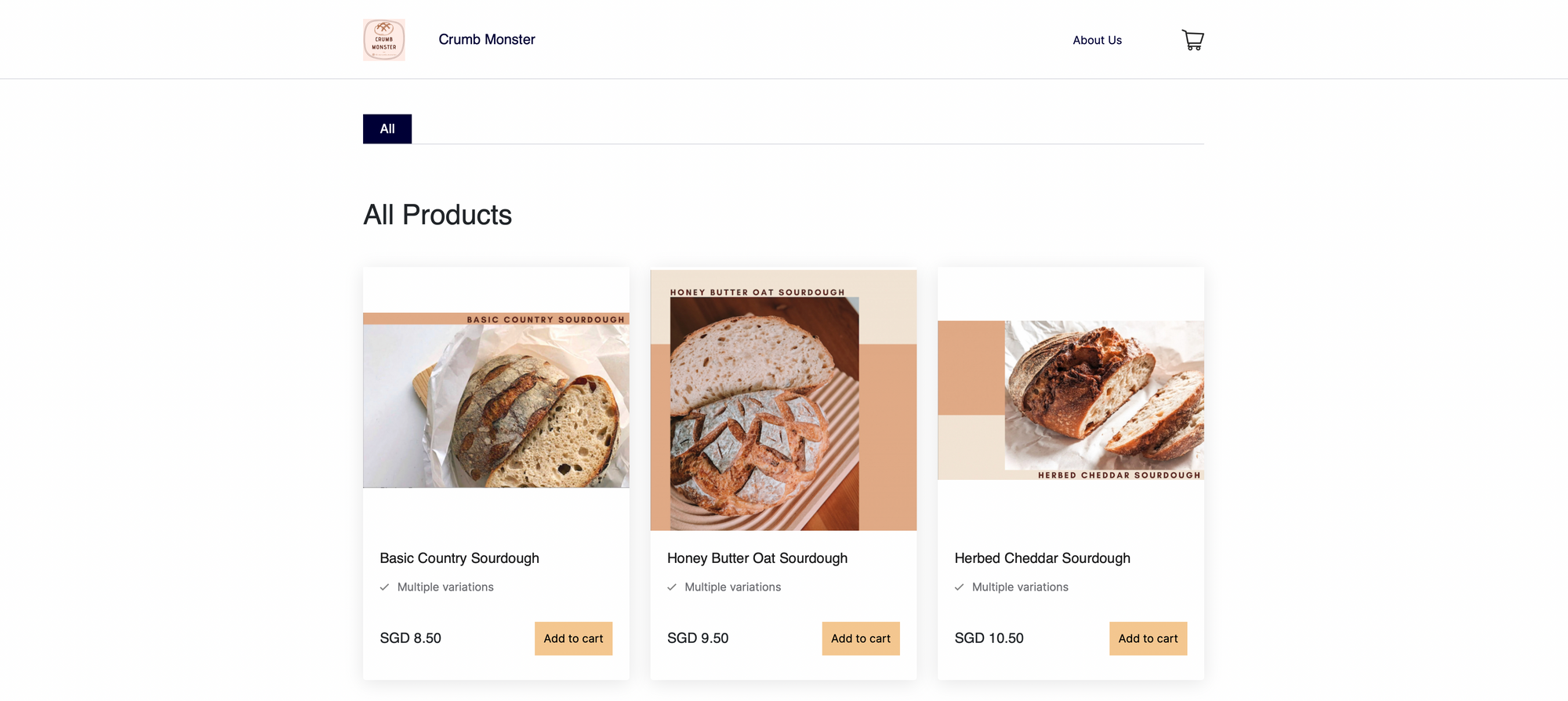 Compared to an online store, the real-life pop-up crowd can get hectic.
It can be overwhelming to manage and keep track of your transactions and inventory.
To run a successful pop-up, we recommend automating your operations so you can completely focus on making sales. Try our online tools for pop-ups, which you can set up for free:
Pre-filled payments — Upload your products on our free online store platform. When a customer wants to make a payment, just click on the product and the details will fill in automatically. You'll no longer need to manually enter and double-check prices each time.
Inventory tracking — Sync our POS system with your online store inventory. This updates your number of SKUs every time you make a sale.
Accounting integrations: The HitPay POS system is able to link with accounting platforms like Xero. This means you no longer need to manually record or transfer your transaction records.
7) Stay in touch with new leads
Many pop-up owners overlook this last secret to success, which is a shame because it's so easy to implement!
There are two ways to stay in touch with new leads — (1) collect their contact details, and/or (2) encourage them to follow you on social media.
For the smoothest and most natural way to do this, we recommend sending customers an electronic receipt with each purchase. This lets you collect their emails, which you can now use for remarketing purposes.
After the event, delight these new customers by sending them an EDM saying thank you (and maybe even add on a limited-time discount).
This way, you keep the connection warm and continue reaping the benefits of your pop-up, even after the event is over!
Easy payments for pop-up shops in Singapore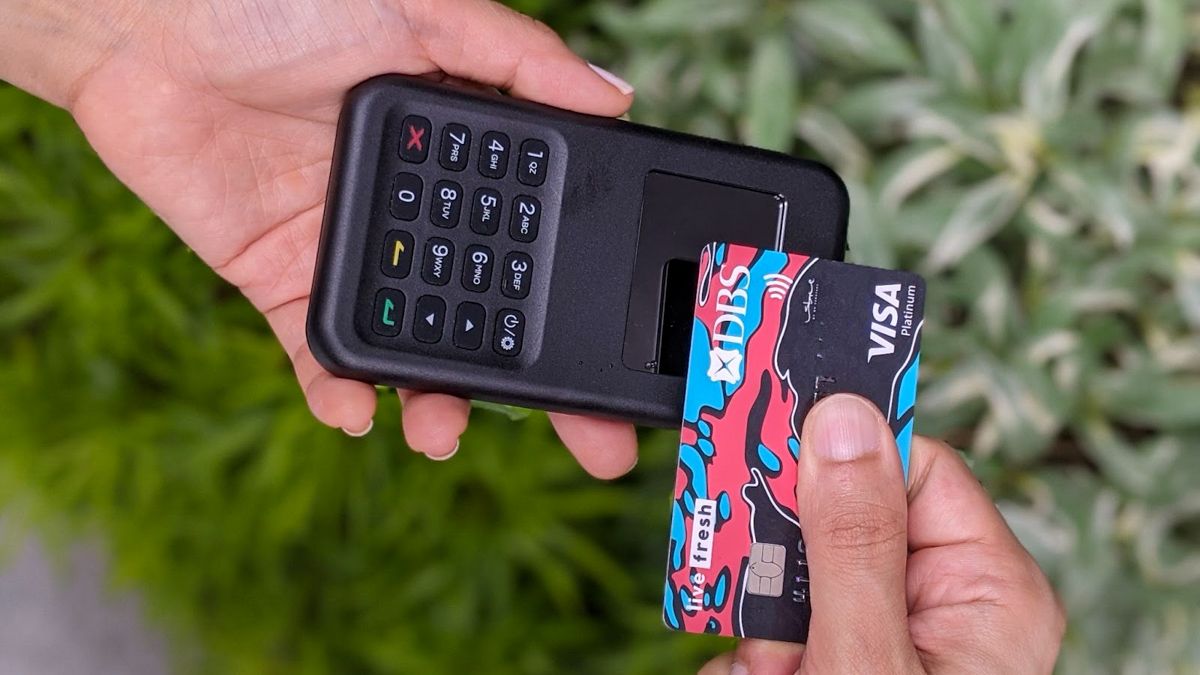 In just 20 minutes, you can set up and receive payments at your pop-up shop.

HitPay's credit card terminal is specially designed for the needs of pop-up shops and small businesses. Android users can also use our Tap to Pay virtual terminal to accept contactless payments directly through your phone!
---
About HitPay
HitPay is a one-stop commerce platform that aims to empower SMEs with no code, full-stack payment gateway solutions. Thousands of merchants have grown with HitPay's products, helping them receive in-person and online contactless payments with ease.
Join our growing merchant community today!