Introducing HitPay Indonesia: Best one-stop omnichannel payments platform in Indonesia
Merchants, creators, and businesses in Indonesia can now easily accept customer payments and sell anywhere with HitPay's all-in-one payment gateway and business tools.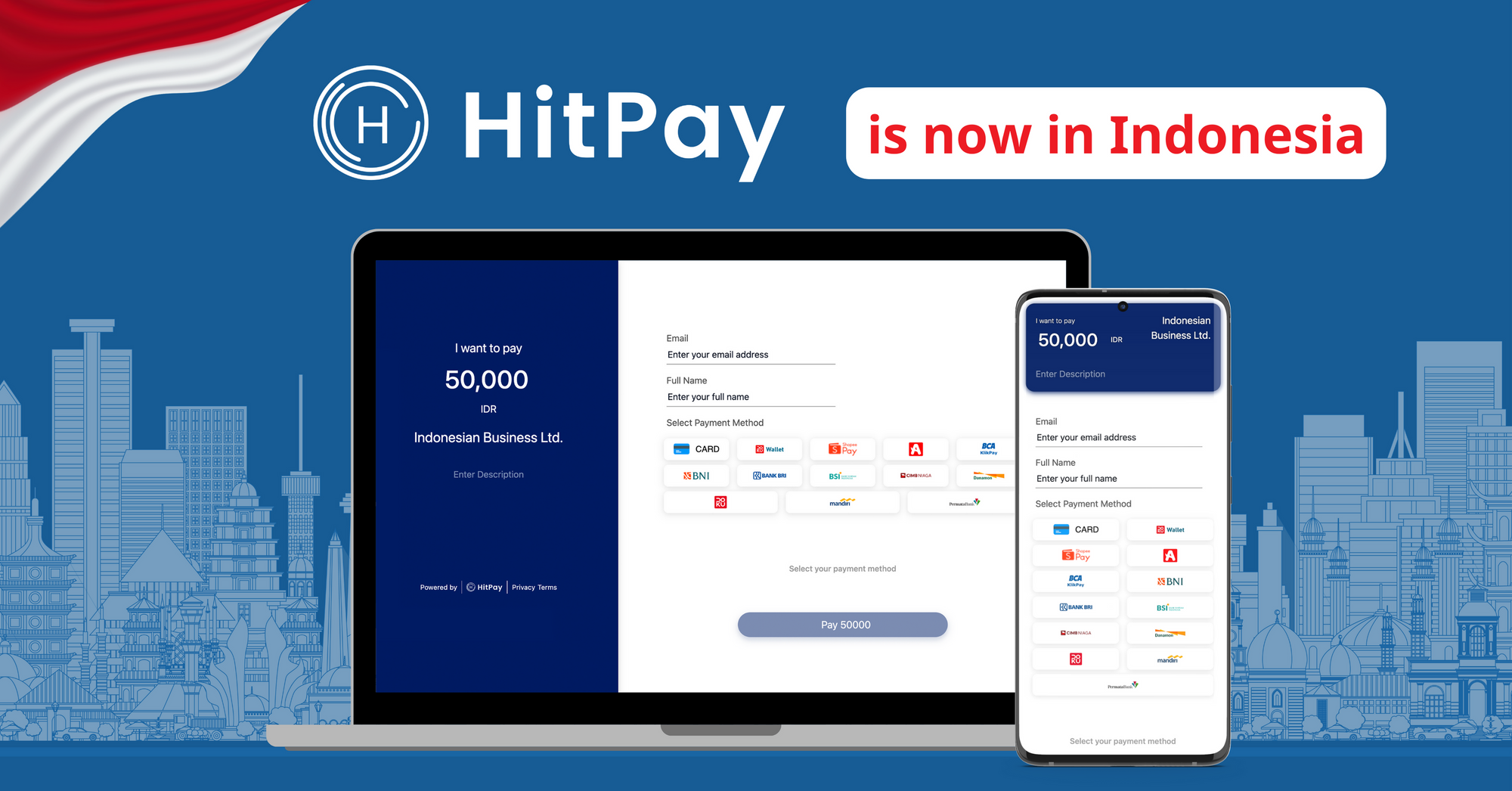 HitPay is live in Indonesia! Merchants, creators, and businesses in Indonesia can now easily accept customer payments and sell anywhere with HitPay's all-in-one payment gateway and business tools.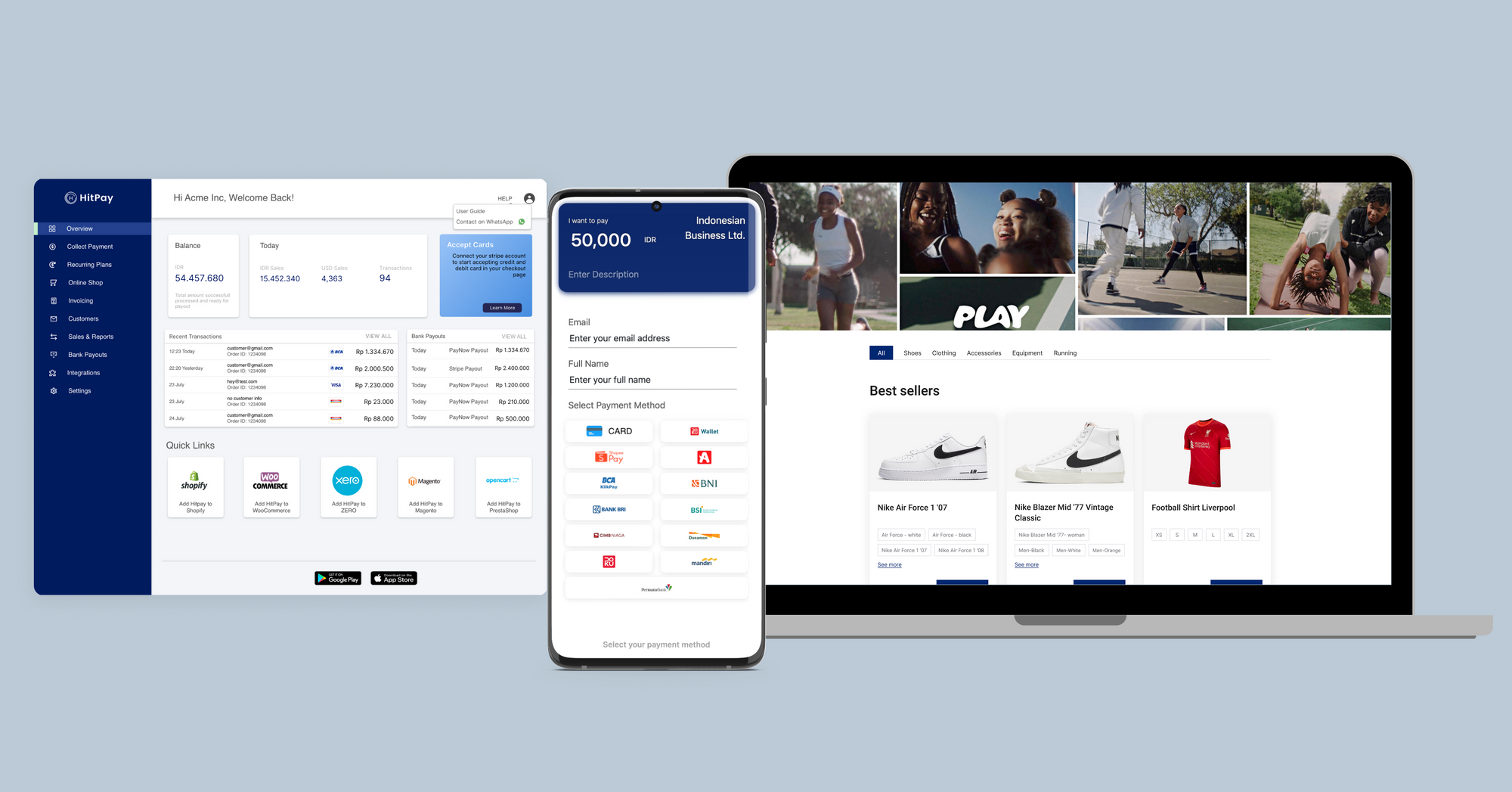 Introducing HitPay Indonesia
HitPay Indonesia is a one-stop platform used by thousands of merchants around the world — helping them grow their business without needing to code.
What solutions does HitPay Indonesia provide?
Is HitPay Indonesia a good fit for your business?
If you:
Own a physical store and want to sell online
Already sell online with an e-commerce platform like Shopify, WooCommerce or Prestashop
Already sell on social media channels
Are just starting a new business
How does HitPay Indonesia help SMEs grow their business?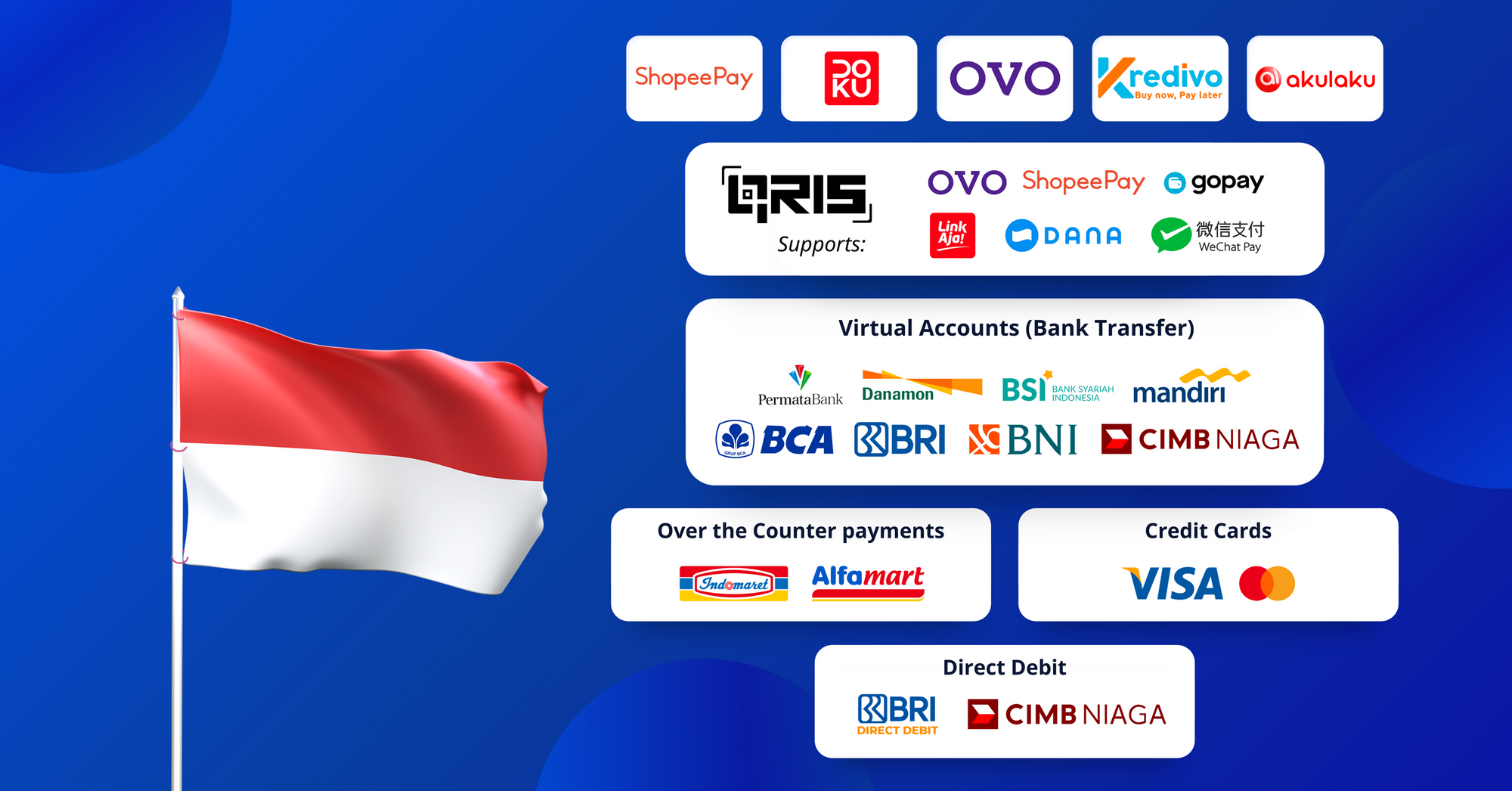 All the payment methods you need, on a single account
HitPay supports a full range of digital payment methods in Indonesia:
QRIS (supports OVO, gopay, Link Aja!, Dana, ShopeePay, and WeChat Pay)
DOKU Wallet
Indomaret and Alfamart over-the-counter payments
Virtual accounts and bank transfer options across major banks in Indonesia like BCA, Bank Syariah Indonesia, CIMB, and more
OVO
ShopeePay
Kredivo (Buy Now, Pay Later)
AkuLaku (Buy Now, Pay Later)
Visa/Mastercard
Direct debit
You can easily choose which payment methods to display on each of your sales channels to help your customers choose their preferred way to pay.
HitPay Indonesia's pricing is low-cost and transparent. Only pay per transaction, and always know exactly what you'll pay. See HitPay Indonesia pricing here.
HitPay also lets you reduce your merchant fees by sharing or passing transaction fees to your customers.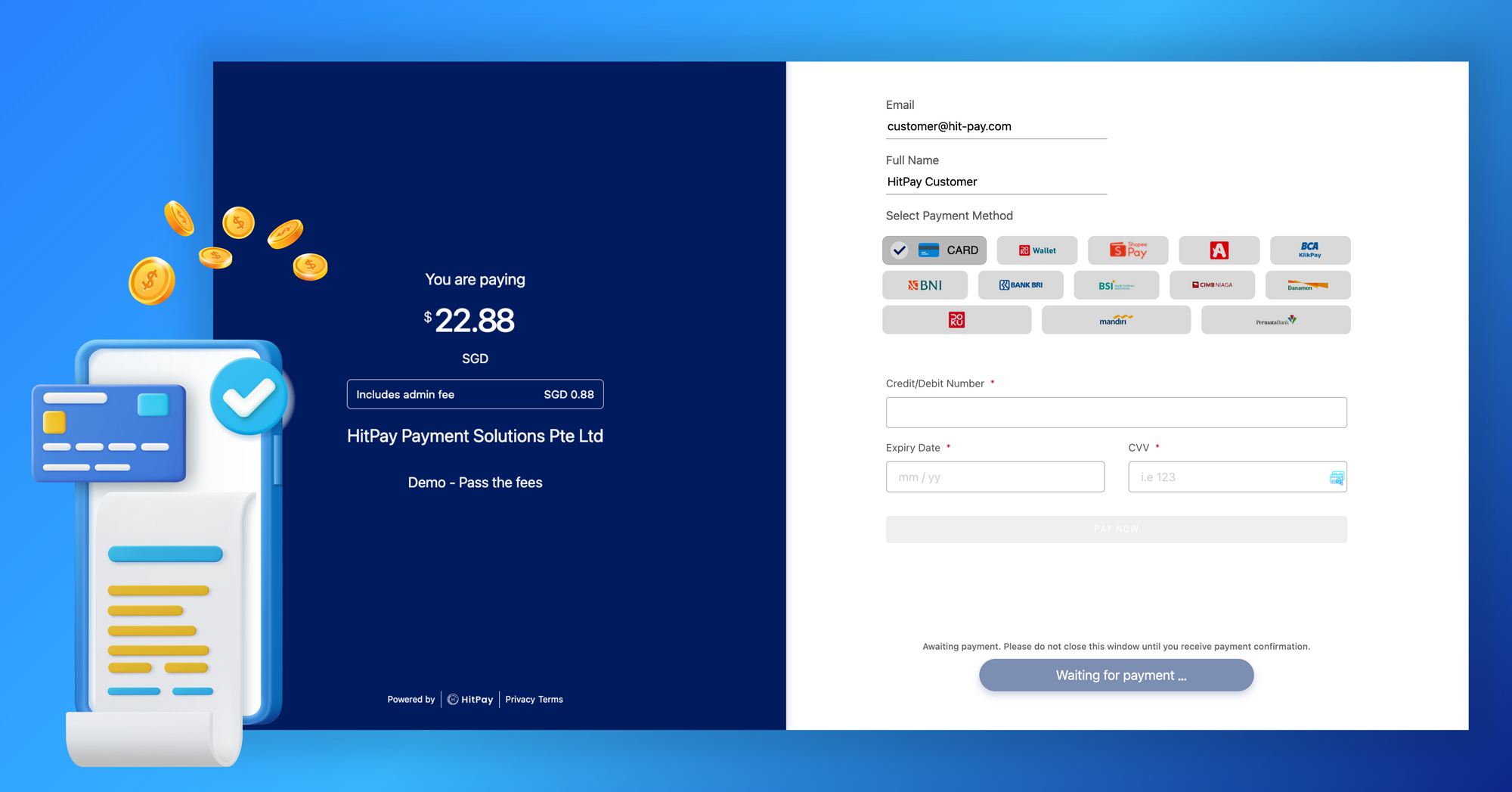 Free online and offline integrations — included with your account
Unlike many popular payment gateways, HitPay Indonesia has all essential online and offline tools on one platform — all included with no additional subscriptions or fees. Here's what you enjoy with your HitPay account:
Free website builder & online store. List and sell products with your unique store URL on HitPay. Includes built-in inventory, order management, and payment processing. You can create your online store in just minutes, no coding required.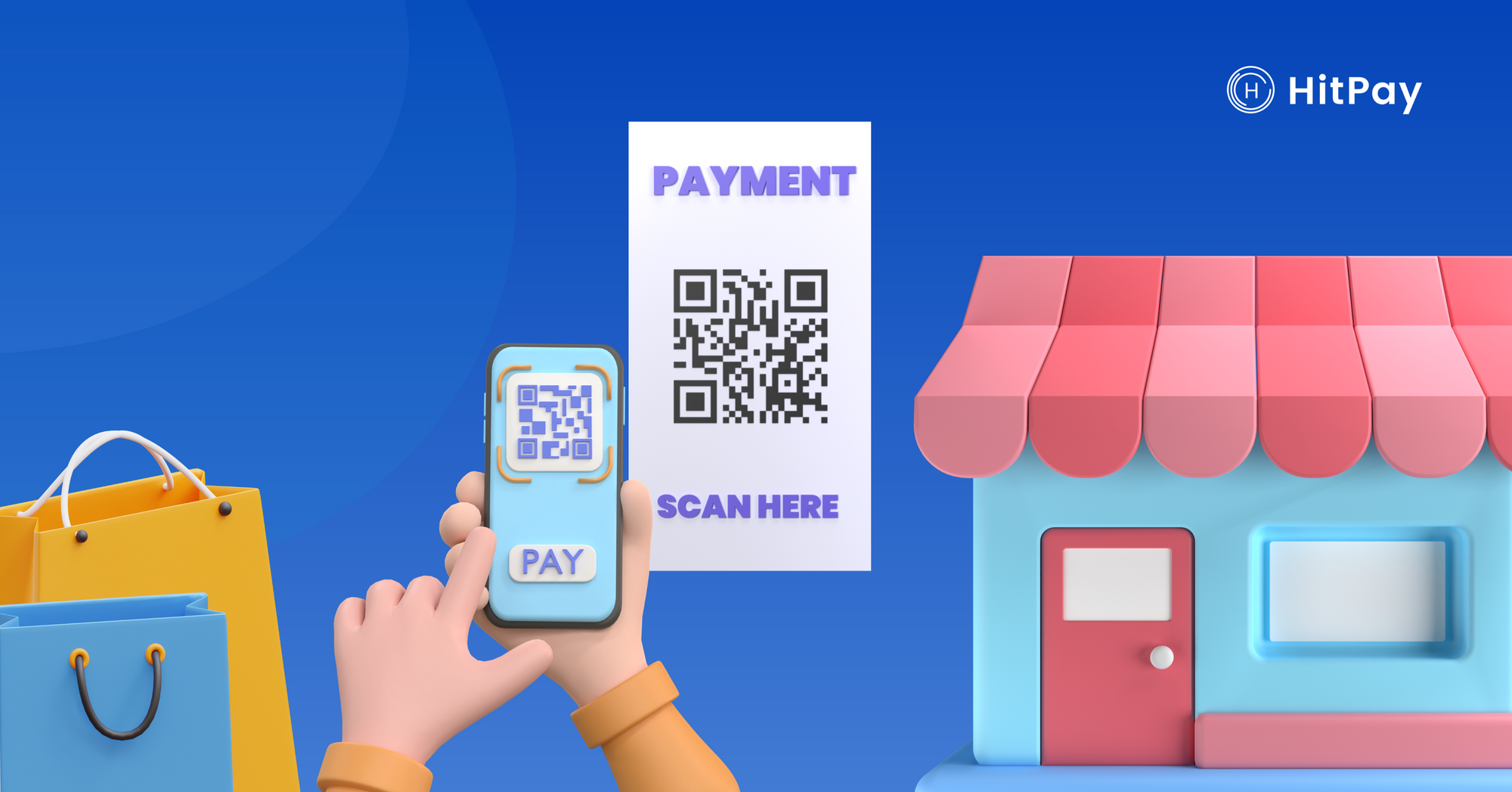 Payment tools to sell anywhere, online and offline. Whether you need to sell through social media or at a pop-up store, you can accept payments with HitPay. Accept in-person and online payments easily with tools like payment links, Scan To Pay, and online invoicing.
Xero accounting integration. No more manual bookkeeping! You can link your Xero or QuickBooks account with HitPay to record transactions automatically.
Inventory management. Make sure there's enough stock to meet customer demand across your online and offline channels and get alerts when you need to restock.
Express onboarding and payment settlement
After you register for an account (with all necessary documents), your HitPay Indonesia account will be approved in just 3 business days or less. You can also receive payouts in just T+1 business days, based on payment method.
Easy to use
You or your team can easily set up HitPay tools without any coding needed. If you need more help, follow our simple step-by-step guides or contact our team at support@hit-pay.com.
How HitPay compares with other popular payment gateway providers in Indonesia
Payment Gateway Features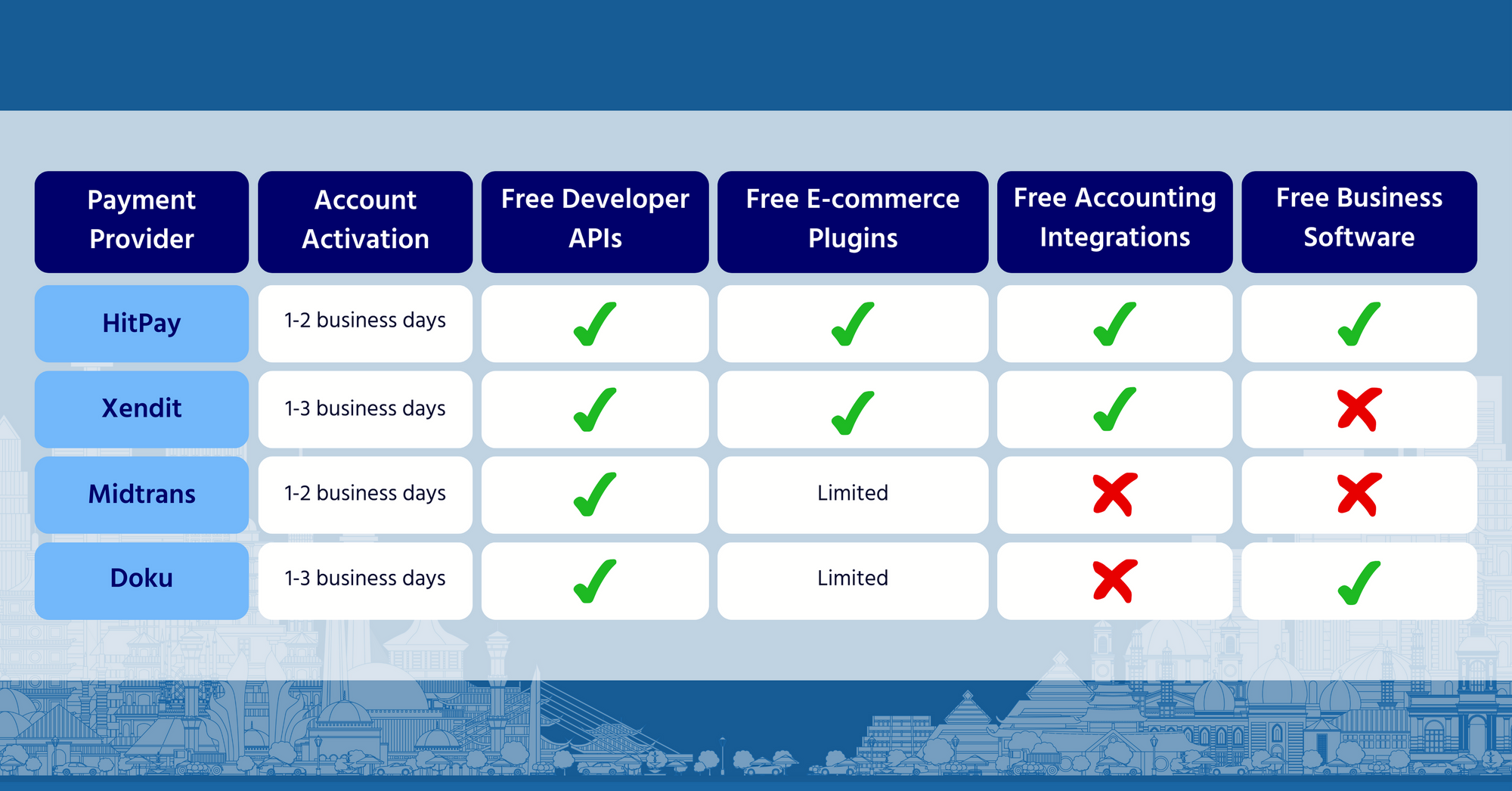 Pricing and Settlement Time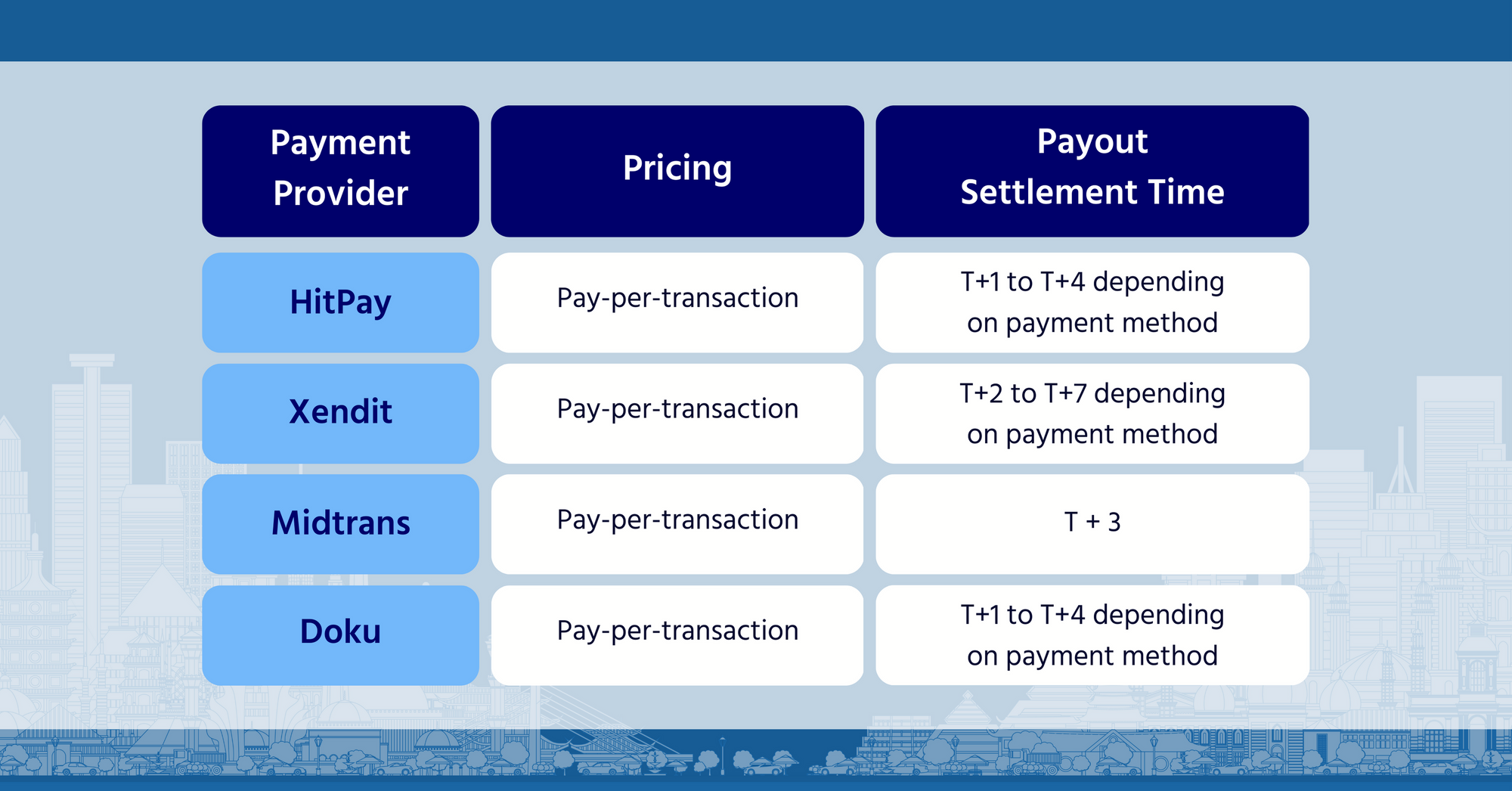 Compared to other payment gateway platforms in Indonesia, HitPay offers:
No-code payment solutions.
Pay per transaction only. No setup, subscription fees, or minimum monthly transactions. All e-commerce and payment features are included for free.
Easy integrations with major e-commerce platforms. We have the widest range of no-code e-commerce plugins for Shopify, WooCommerce, Shopcada, Magento, Prestashop, and more.
Express onboarding. You can start receiving payouts on HitPay within just 3 business days, faster than other payment gateways
Cross-border payment acceptance. This lets you reach global customers as you scale.
Read also: Indonesia Payment Gateway Comparison — HitPay vs. Xendit and other top payment platforms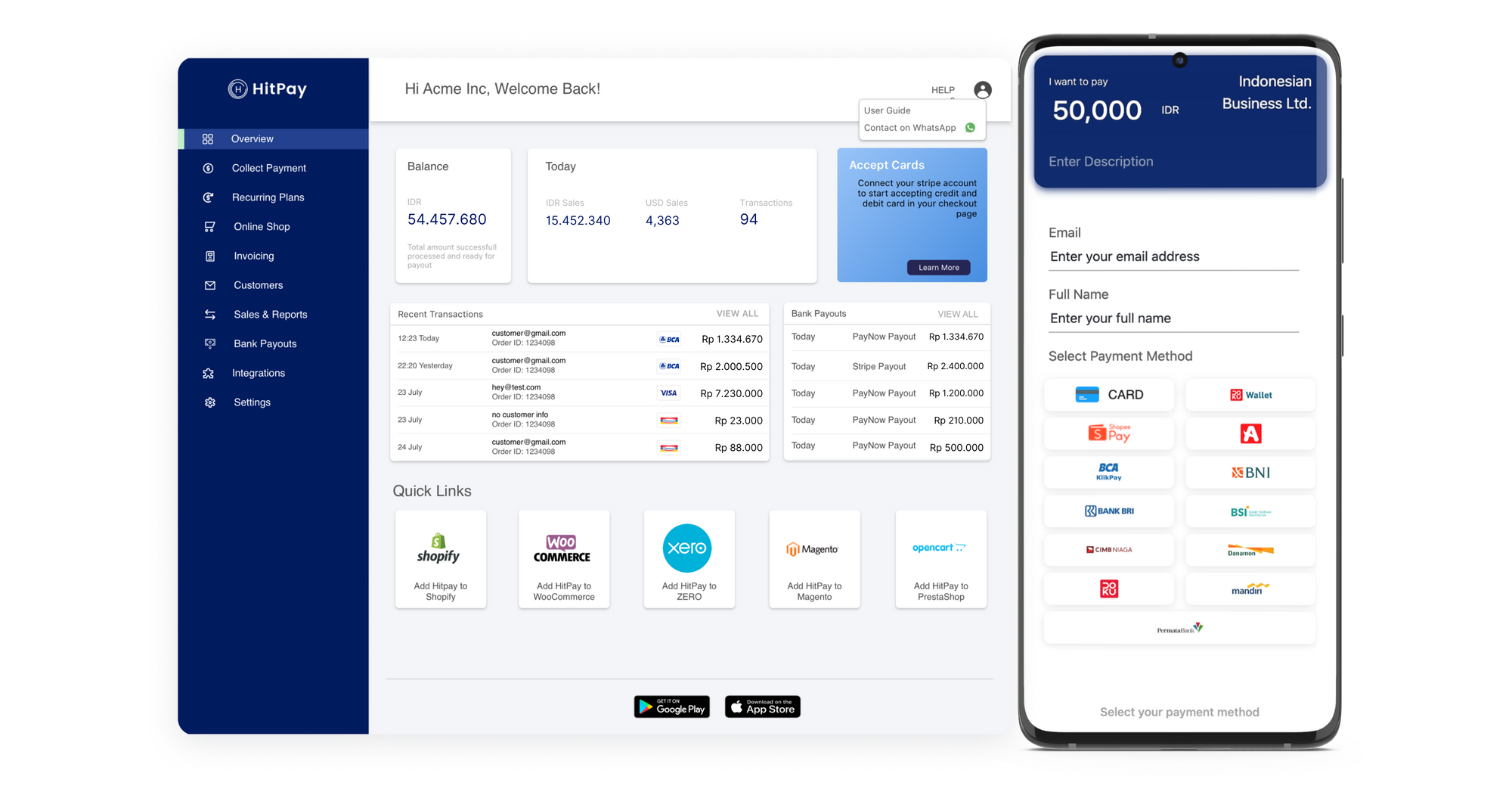 Try the best online payment gateway in Indonesia for growing businesses
Want to learn more about HitPay Indonesia?
---
About HitPay
HitPay is a one-stop commerce platform that aims to empower SMEs with no code, full-stack payment gateway solutions. Thousands of merchants have grown with HitPay's products, helping them receive in-person and online contactless payments with ease. Join our growing merchant community today!