Introducing HitPay US — One-stop payment processor for small businesses
Learn about the features of HitPay US — the one-stop payment processor for small businesses.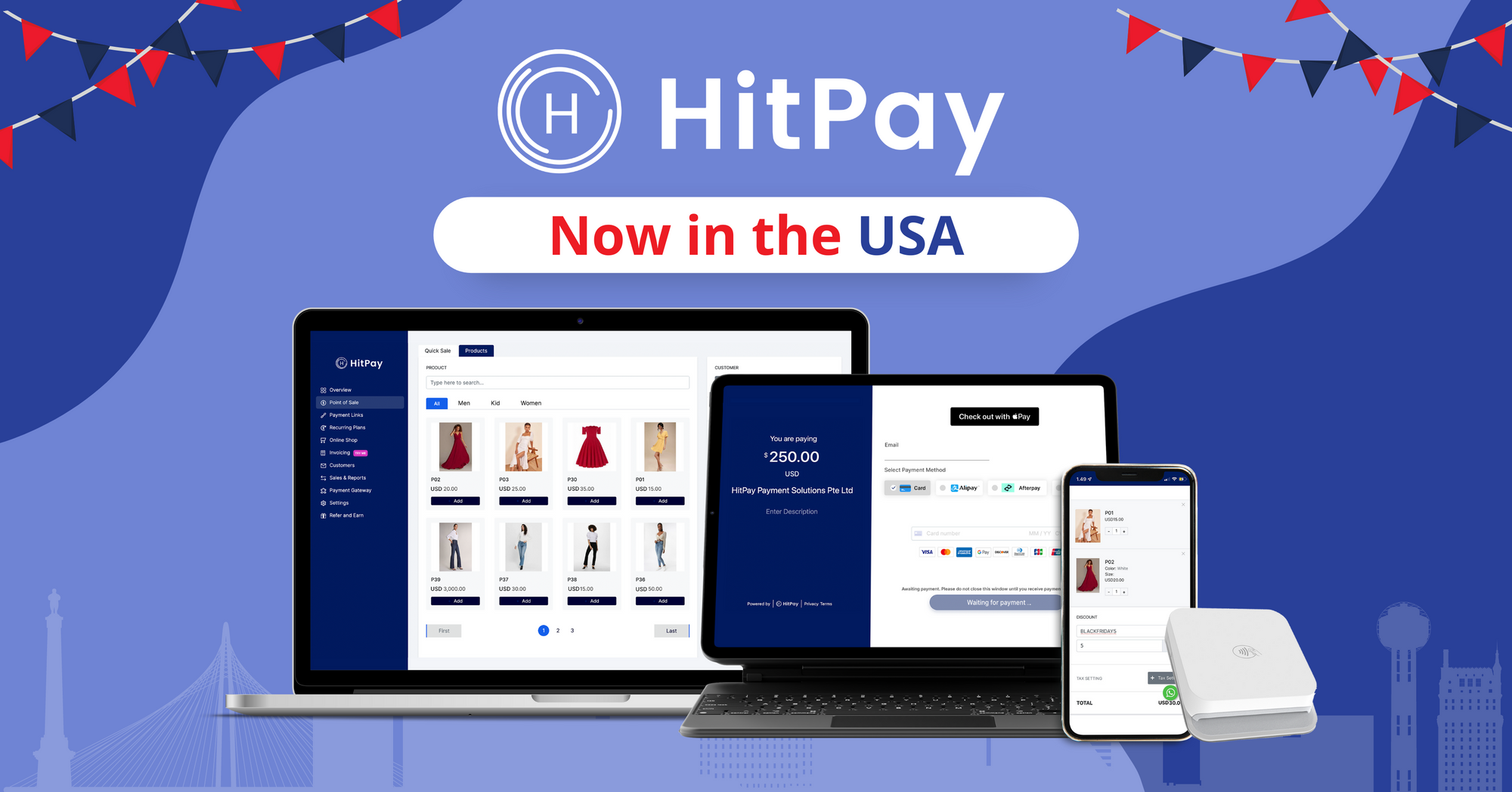 We're excited to announce that HitPay US is live! Merchants in the US can now accept credit card payments on any sales channel, using HitPay's wide range of free, no-code solutions.
How can HitPay US help your business?
💳 All the payment methods you need, on a single account
HitPay supports a wide range of payment methods in the US:
Visa, Mastercard, Apple Pay, Google Pay, AMEX, Diners, Discover, UnionPay, and JCB, with more coming soon.
You can easily choose which payment methods to display on your e-commerce store. Each payment option only takes a few minutes to set up, directly on the HitPay platform.
🛍 Accept payments anywhere
Whether it's a Shopify store, Instagram page, subscription business, or physical shop, HitPay's tools and integrations help you collect payments on any sales channel.
Plus, track and manage your transactions from different sales channels — all in one place.
📲 $0-rental POS software
Collect payments easily with HitPay Credit Card Terminals — fully integrated with the HitPay platform for easy payment reconciliation. Our terminals have no monthly or annual fees, and no minimum transaction amount per month.

Or accept credit card payments directly on your phone with HitPay Tap To Pay. It works just like a credit card terminal and is free on the HitPay mobile app.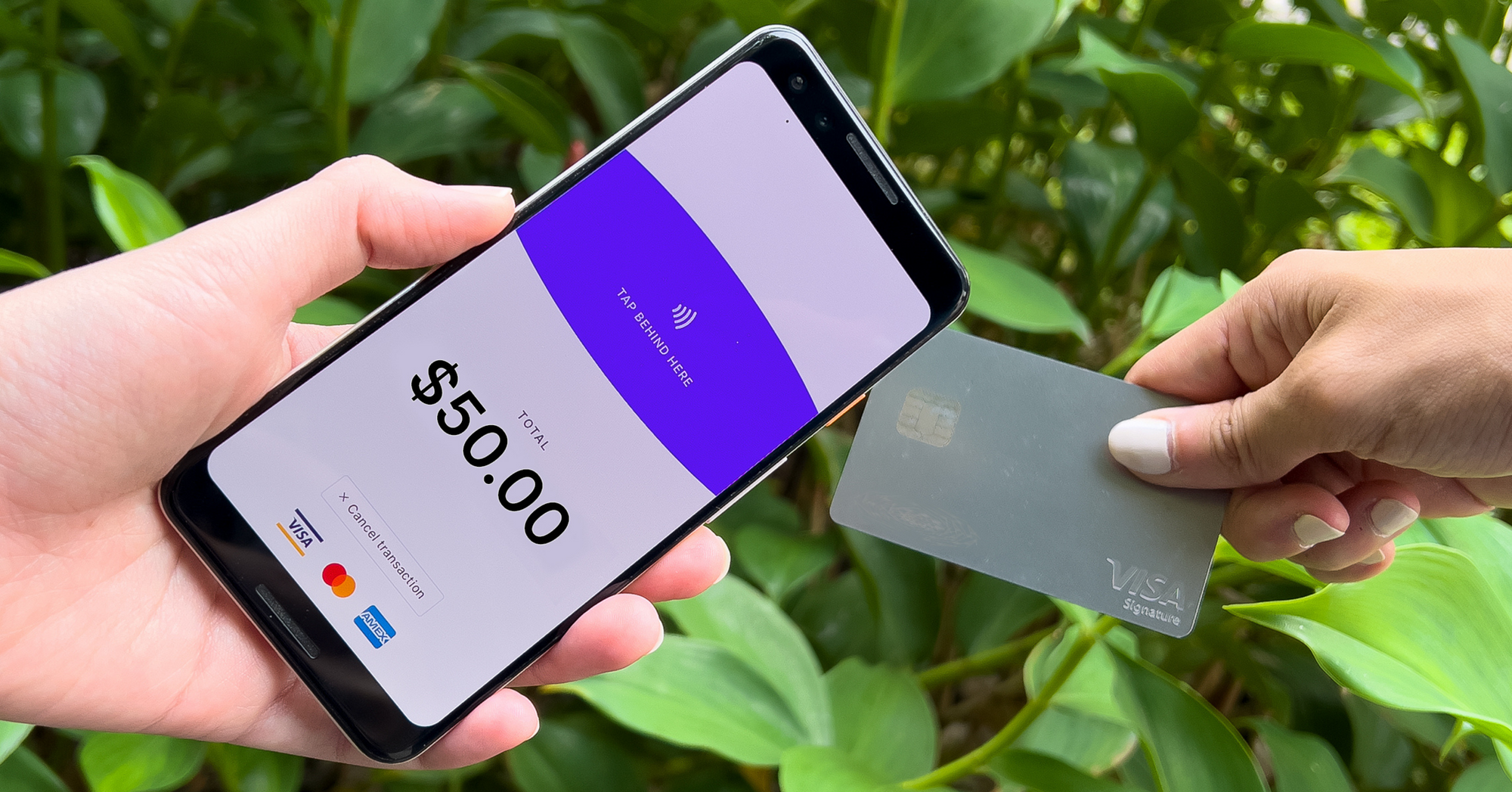 🧾 Free business management software
HitPay's one-stop platform includes essential tools to manage your business.
These include an online store builder, e-commerce plugins, payment links, recurring billing, an invoice generator, and more.
While other companies charge for this software (or only offer a free trial), HitPay's small business software is free. Users can access every feature and only pay per transaction.
We're also constantly improving and building new features so that you have everything you need to sell, all on one platform.
HitPay's business software can be set up by anyone in your team, no coding or technical knowledge needed. We also provide step-by-step guides and customer support to help with any query.
What payment solutions does HitPay offer?
The HitPay payment gateway is easy to use on any sales channel — from social media, custom-built websites, and every major e-commerce platform. We have easy e-commerce integrations for Shopify, WooCommerce, Magento, Prestashop, Opencart, EasyStore, Google Plugins, and more.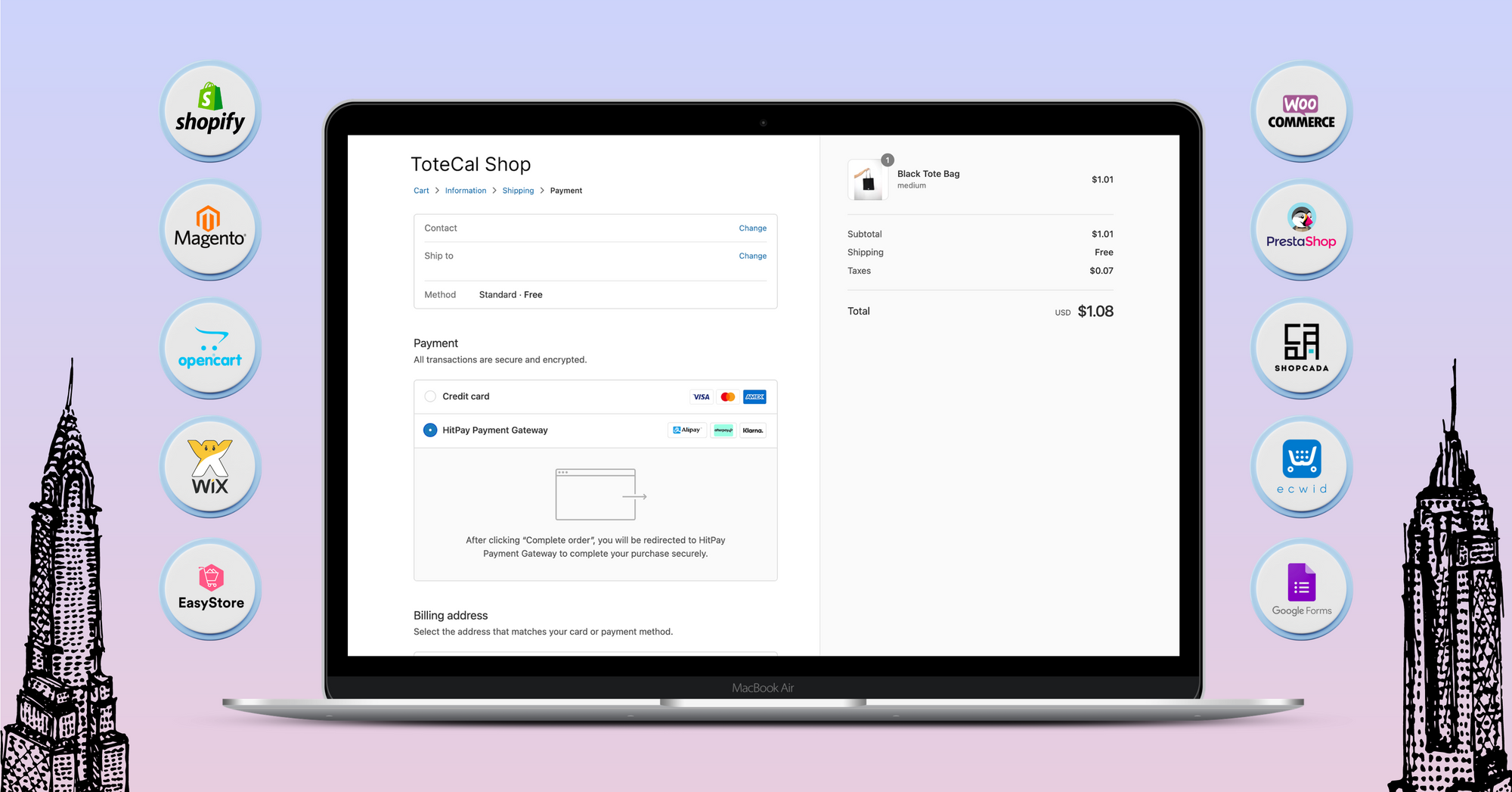 Unlike most other platforms, we don't charge a subscription fee. Activate our free payment solutions in minutes:
HitPay also provides easy payment customisation. Enjoy smart checkout features that let you pass credit card transaction fees to customers, display payment methods based on total order amount, and more.
How does HitPay compare with other US payment processors?
Features & Pricing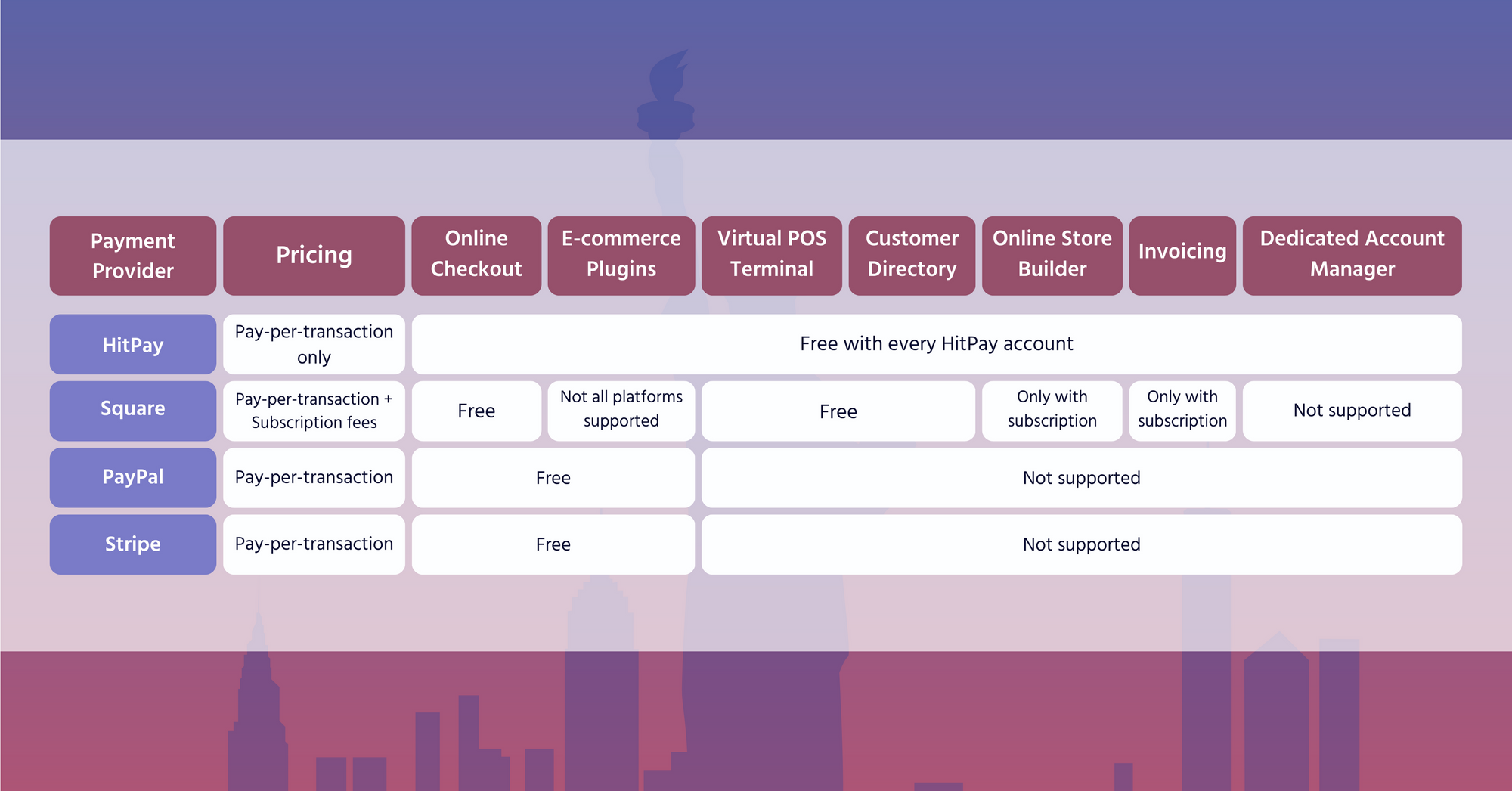 Major e-commerce platforms include Shopify, WooCommerce, EasyStore, Prestashop, Magento, OpenCart, Shopcada, Ecwid, Wix, and Google Forms.
Business software includes recurring billing, a free website builder, inventory and order management, a free invoice generator, an integrated POS system, and payment links
Compared to other payment processors, HitPay has features designed for small businesses:
✅ The widest range of no-code payment tools for any e-commerce platform or sales channel (e.g. Shopify, WhatsApp, email, Instagram).
✅ Pricing for growing businesses — No subscription fees or minimum transaction amounts
✅ Integrated POS system to automatically sync online and offline sales
✅ Accounting integrations with Xero and Quickbooks
✅ Free business software including recurring billing management, invoice generator, and an online website builder
Read also: US Payment Gateway Comparison – Clover, Square, HitPay, and more
---
About HitPay
HitPay is a one-stop commerce platform that aims to empower SMEs with no code, full-stack payment gateway solutions. Thousands of merchants have grown with HitPay's products, helping them receive in-person and online contactless payments with ease.
Join our growing merchant community today!