BNPL Singapore: How to accept Buy Now Pay Later online and in-store
Find out how Buy Now, Pay Later payments work, and how to accept popular BNPL methods in Singapore.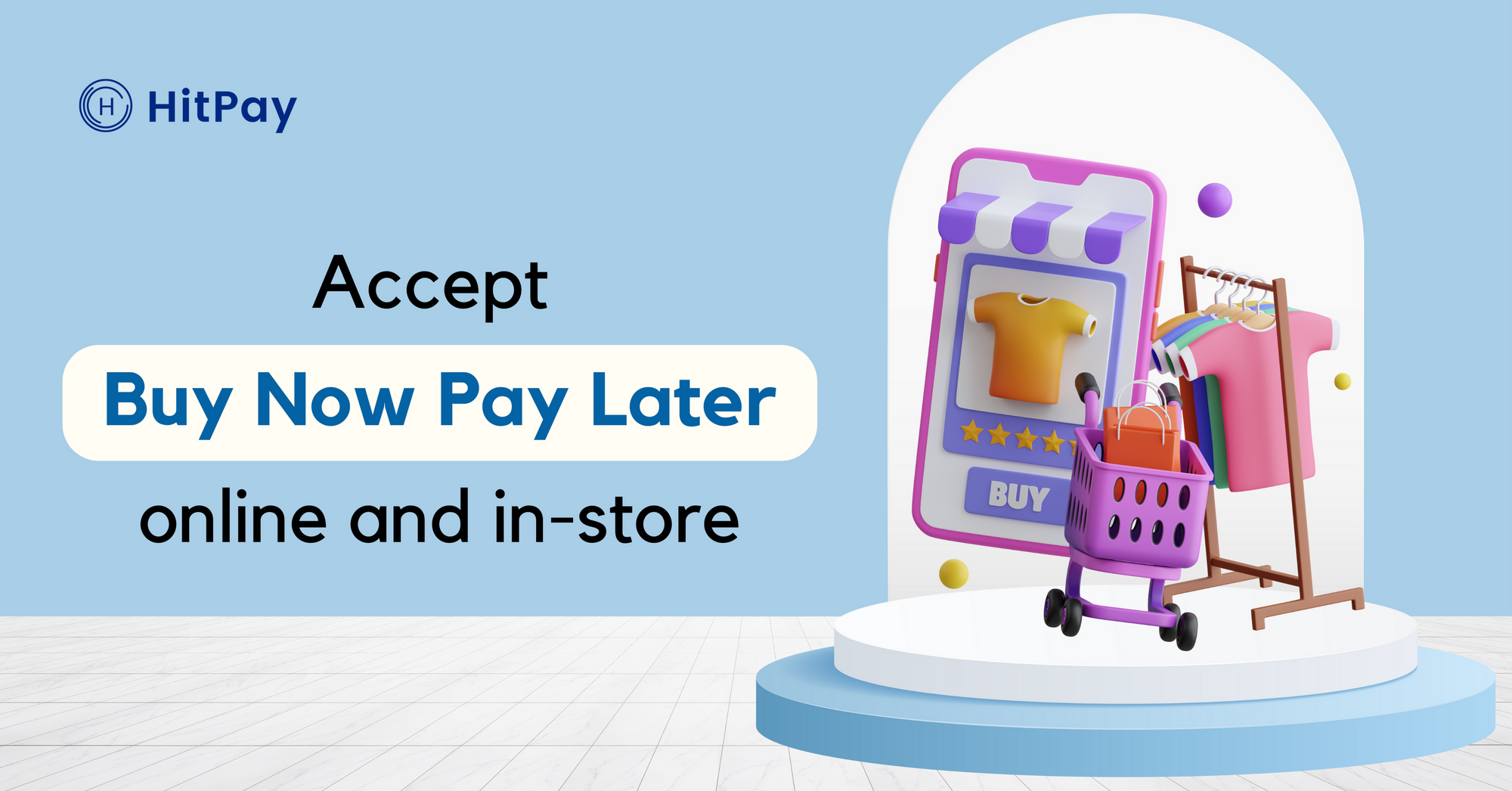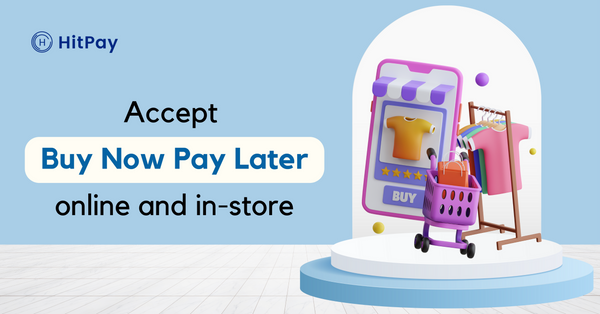 Buy Now Pay Later (BNPL) payments are becoming increasingly popular in Singapore, as they give customers greater flexibility and encourage bigger purchases.
In this quick guide, find out how BNPL payments work in Singapore, why accepting BNPL can help your small business, and how to set up BNPL payments on your online or physical store.
What is Buy Now, Pay Later (BNPL)?
With Buy Now, Pay Later,  customers split the purchase cost into smaller repayments over 3-4 months. If customers pay each repayment on time, they are not charged any interest rates or fees.
Meanwhile, merchants receive the full payment upfront. To sum up, BNPL lets merchants give customers greater flexibility, without affecting the merchant's payout schedule.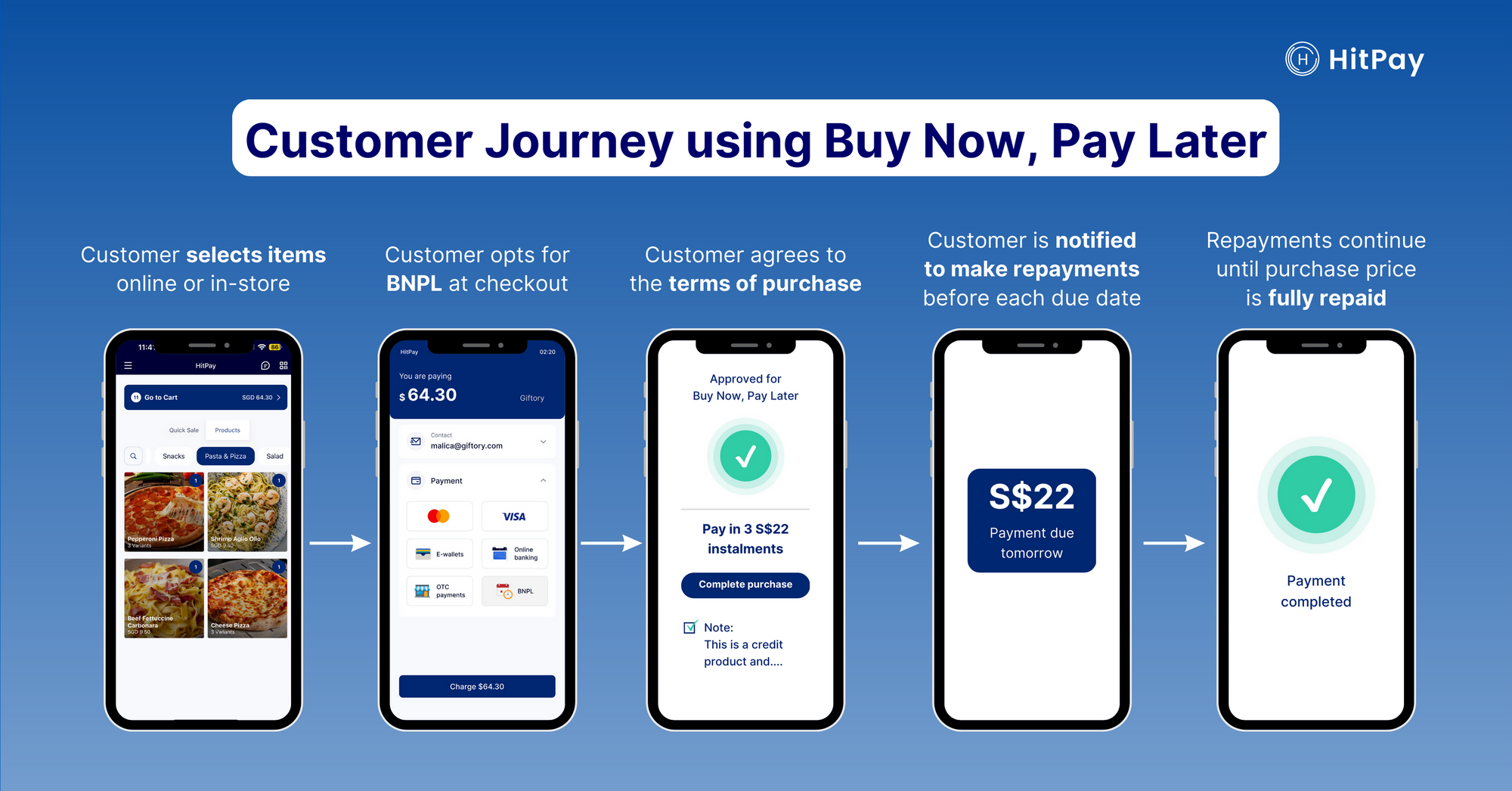 How is BNPL different from installment purchase plans (IPP)?
It's easier for customers to become BNPL users compared to paying with an installment purchase plan (IPP).

IPPs are offered by banks and credit card companies, and are subject to their approval. BNPL payments tend to be more accessible. For example, to use PayLater by Grab, a customer only needs to be a Grab user for at least six months and aged 21 years and over. They can then instantly activate PayLater in the Grab app with no need for further documentation or waiting periods.
Benefits of accepting BNPL payment methods like PayLater by Grab and Atome
Increase sales for your small business 🛍
BNPL lets customers spread the cost of their purchase over a longer time, which encourages them to purchase more.
Offering BNPL payment options increases the likelihood of a sale by 30% and boosts average order value by up to 17%. It's a win-win for you and your customers as they get a more flexible way to pay, while you can improve your sales.
Offer customers their preferred way to pay 👛
Buy now pay later gives customers greater flexibility — which makes it more likely for them to complete a purchase. It's a way to reach people who may not prefer (or cannot access) credit cards or upfront cash, thanks to BNPL's ease of access.
Singapore's BNPL usage, based on Milieu data for 2021 reveals:
Consumers in Singapore most consider using BNPL services for home furnishings and electronics purchases.
However, almost half of BNPL purchases were S$100 or less
People aged 25-40 were the most significant users of BNPL
Rewards and promotions motivate Singaporeans to use a BNPL service
Offering BNPL services could help to improve your payment experience and boost sales if you're trying to reach this specific demographic.
Promote your business to a broader audience 👥
BNPL payment options like Grab's PayLater, ShopBack's PayLater or Atome expose your business to the millions of people who use each platform.
For example, Atome actively lists stores that use their service on their website, while Grab lists merchants on their app using Grab PayLater.
Directory of merchants using Atome
Each BNPL platform has its own rewards programs like GrabRewards, Atome+, and ShopBack Go to help you attract and retain customers.
Popular BNPL payment methods in Singapore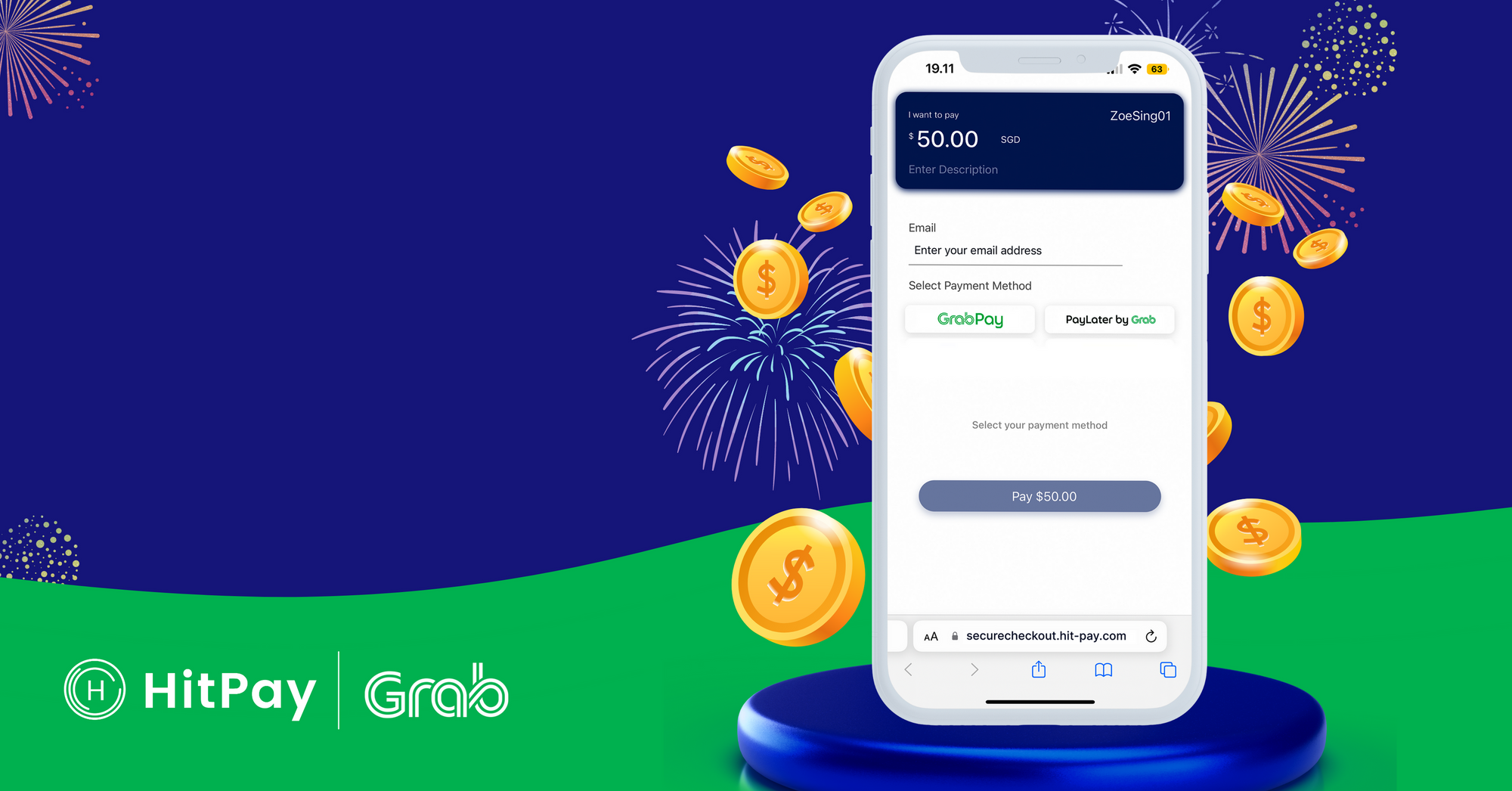 Repayment schedule: 4 months or pay in the next month
HitPay transaction fee: 5.5%
HitPay payout period: T+2 calendar days

Learn more: Offer PayLater by Grab anywhere you sell
Click here to enable PayLater by Grab now.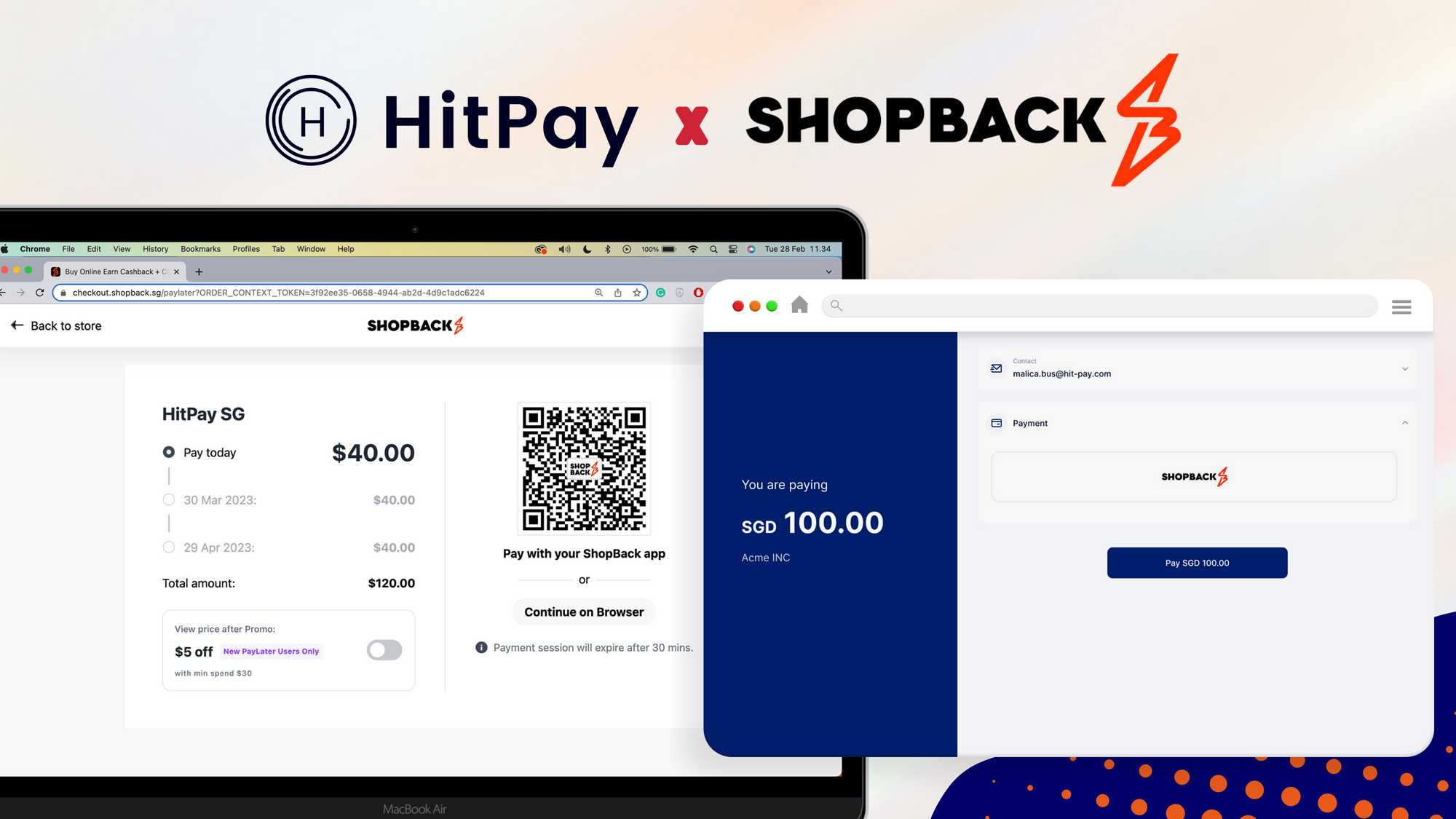 Repayment schedule: 3 months
HitPay transaction fee: 5.9%
HitPay payout period: T+1 calendar days
Minimum transaction amount: S$1.50

Learn more: Accept ShopBack PayLater online and offline
Click here to enable ShopBack PayLater now.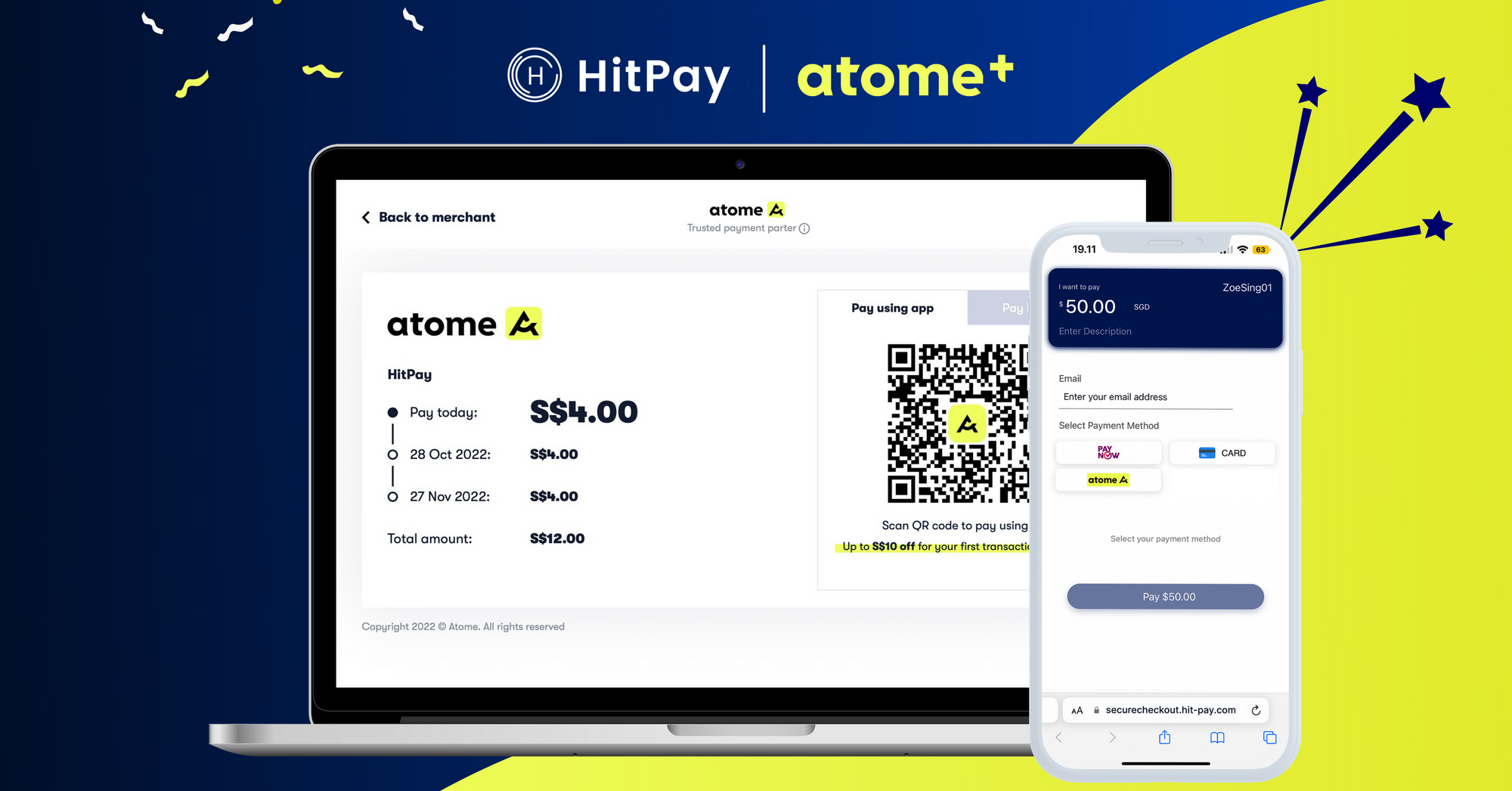 Repayment schedule: 3 months
HitPay transaction fee: 5.5%
HitPay payout period: T+1 calendar days
Minimum transaction amount: S$1.50
Maximum transaction amount: S$1,000 for debit cards, S$3,000 for credit cards
Learn more: HitPay and Atome launch 0% interest BNPL payments
Click here to enable Atome now.
Set up Buy Now, Pay Later payment methods in Singapore
With HitPay, you can accept BNPL payments anywhere you sell. Here's what you can enjoy:
All BNPL payment methods (and more) available in one platform
With HitPay, you can access popular BNPL payment methods in Singapore including Grab's PayLater, Atome and ShopBack PayLater in one platform. Plus, you have the flexibility to choose which BNPL methods to display on each sales channel.
Besides BNPL, HitPay also offers local and international payment methods like e-wallets, Singapore's PayNow, and bank transfers in one platform. No coding required!
Includes integration with HitPay POS for in-store payments
Got a physical store? Use HitPay POS to accept in-store payments with BNPL providers in Singapore.
Access HitPay's POS time-saving payment methods, including
Scan to Pay: Enjoy contactless payment with your HitPay app
Tap to Pay: Accept customer payments without a credit card terminal - perfect for collecting payments on the go
Enjoy SME-friendly customer support
Got questions or need support in a pinch? We offer email support to help you get the answers you need quickly.
Simple pricing
Unlike other payment gateways, HitPay has no subscription fees or contract lock-ins. You only pay per transaction with the BNPL transaction fee stated above.
Set up all the BNPL methods you need with HitPay
Follow these step-by-step instructions to set up your preferred buy-now-pay-later payment methods on HitPay in minutes.
Got questions? Contact our support team here.
---
About HitPay
HitPay is a one-stop commerce platform that aims to empower SMEs with no code, full-stack payment gateway solutions. Thousands of merchants have grown with HitPay's products, helping them receive in-person and online contactless payments with ease. Join our growing merchant community today!