HitPay partners Grab to support SMEs in South East Asia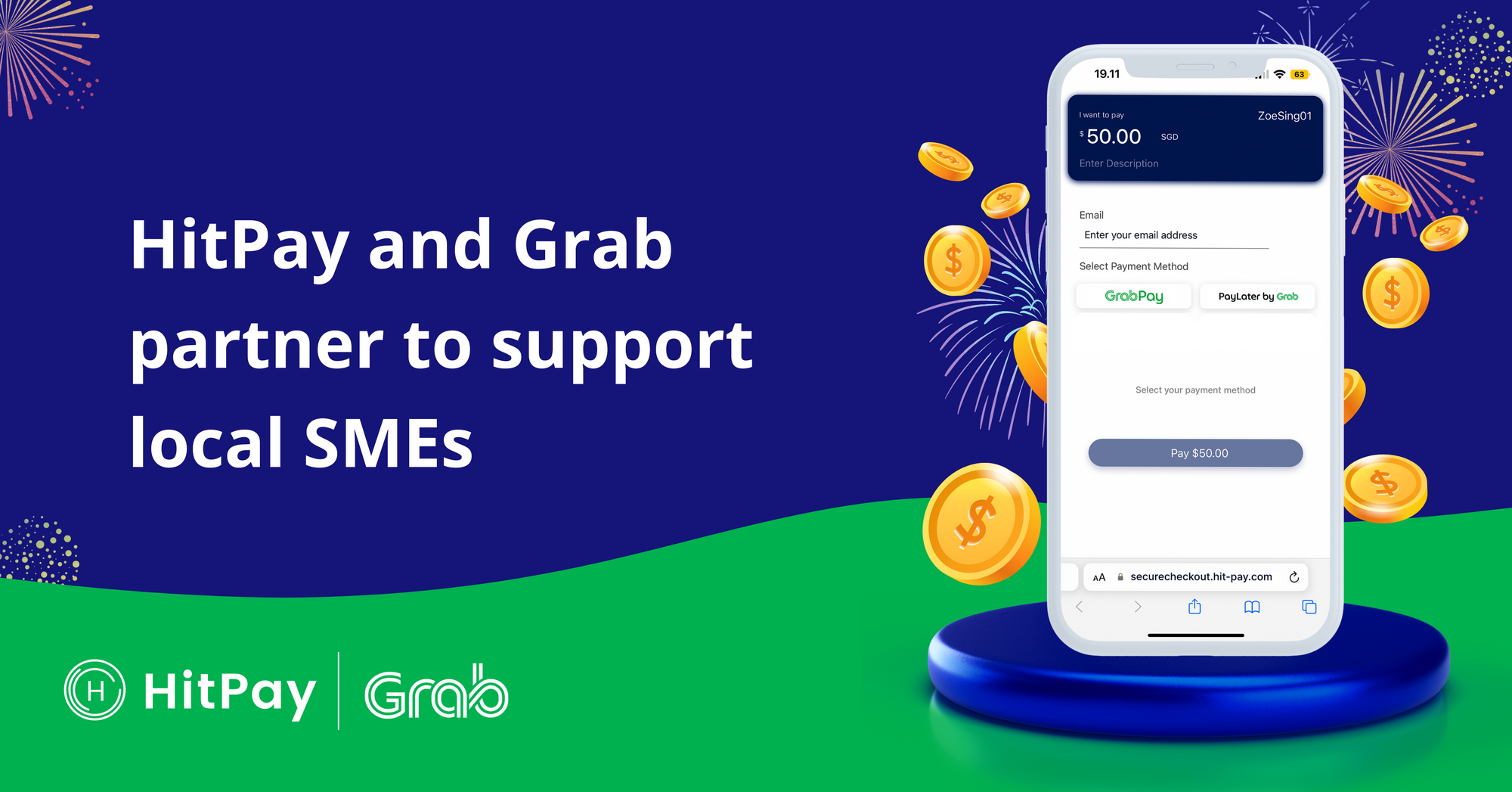 HitPay, a one-stop commerce platform for SMEs, is partnering with Grab, a leading everyday superapp, to empower businesses in South East Asia with easy access to digital payments.
Starting today, HitPay merchants can offer transactions with Grab's digital payment services:

GrabPay — Consumers can use their GrabPay digital wallet to pay HitPay merchants. This also allows consumers to earn GrabRewards points, which they can redeem on Grab's on-demand services.
PayLater by Grab — PayLater allows consumers to spend on their Grab app and pay in the next month or in four monthly installments. With PayLater on HitPay, merchants can offer a rewarding flexible payment method to their consumers.
Through this partnership with Grab, businesses on HitPay can access GrabPay, PayLater by Grab, card payments, and other payment methods, all with just one integration. HitPay supports GrabPay and PayLater by Grab on all its online payment solutions, including HitPay's e-commerce plugins and developer APIs.
Aditya Haripurkar, Co-Founder and CEO, HitPay said: "HitPay and Grab have a shared goal of providing SMEs and entrepreneurs in South East Asia with safe, rewarding, and frictionless access to digital payments. This is an exciting milestone in our efforts to drive the region's economic growth by empowering small businesses."
Why use GrabPay and PayLater by Grab?
HitPay merchants can connect with millions of Grab users, starting in Singapore. The all-in-one Grab superapp offers convenient and rewarding on-demand services, including package, food and grocery delivery, mobility, and financial services.
Businesses on HitPay will be able to increase customer retention with access to GrabRewards, Grab's loyalty programme.
For more details on how Grab can help grow your business, click here.
How it works
Fees
GrabPay : 3%
PayLater by Grab (Installment and Postpaid) : 5.5%
Settlement
T+2 for both GrabPay and PayLater by Grab.
Payments done through GrabPay and PayLater by Grab will be added to your HitPay balance.
Activate GrabPay and PayLater by Grab on HitPay with this quick step-by-step guide.
---
About HitPay
HitPay is a one-stop commerce platform that aims to empower SMEs with no code, full-stack payment gateway solutions. Thousands of merchants have grown with HitPay's products, helping them receive in-person and online contactless payments with ease.
Join our growing merchant community today!