HitPay and Atome launch 0% interest BNPL payments for Singapore merchants
Atome BNPL is now available on HitPay Singapore! SG merchants can accept Atome via HitPay, letting customers buy now, pay later with 0% interest.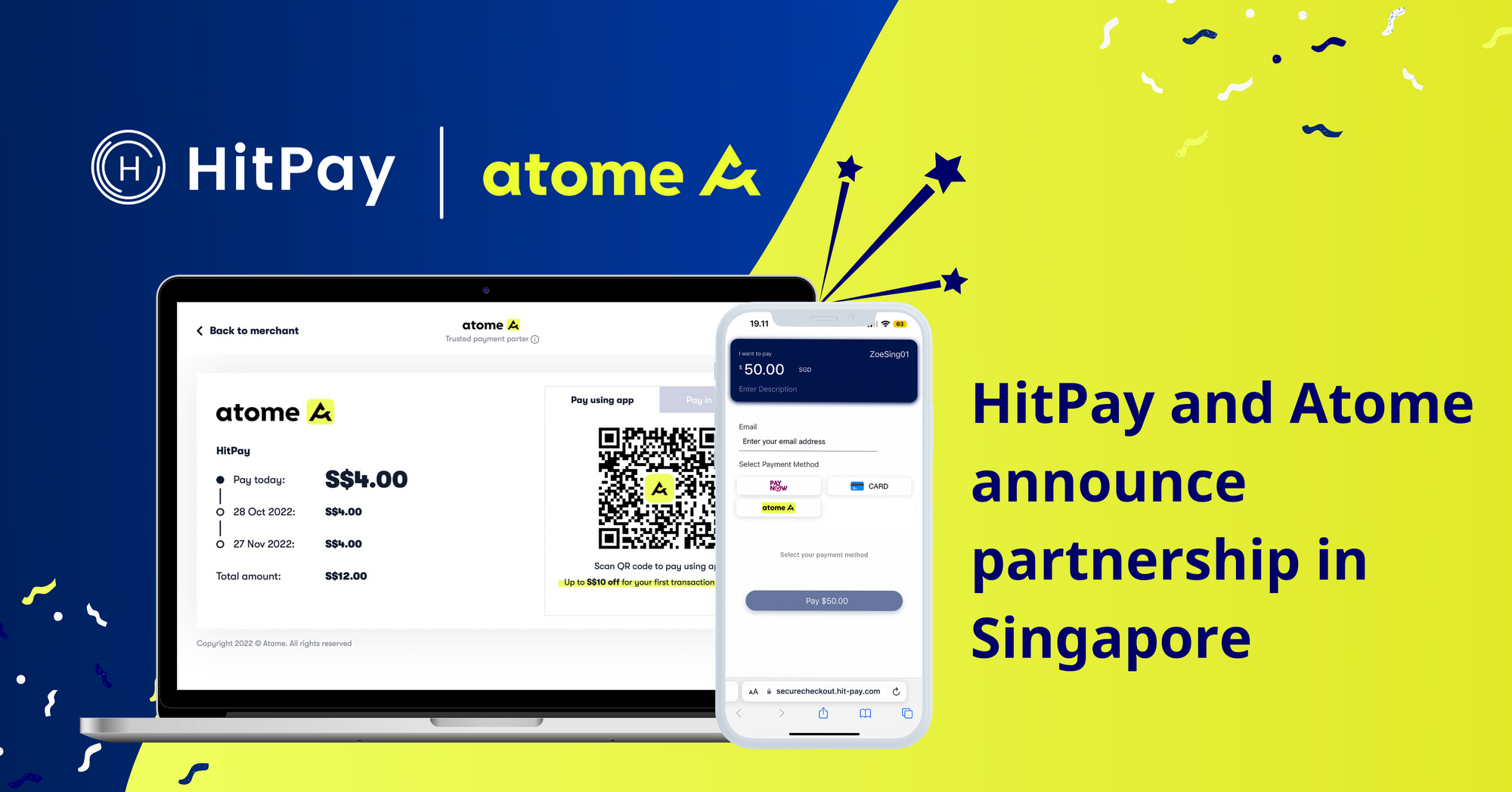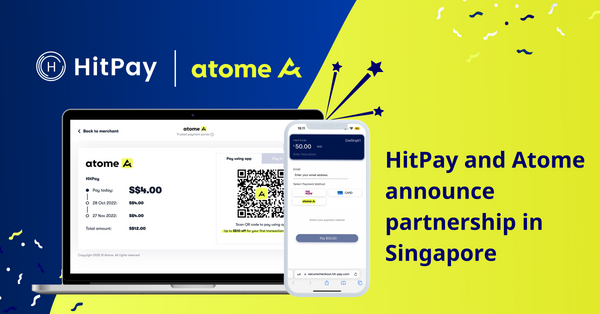 HitPay — the all-in-one payments platform for SMEs — is proud to partner with Atome Buy Now, Pay Later in Singapore.
Merchants on HitPay Singapore will now be able to offer Atome's interest-free BNPL option to customers. Atome can be activated on HitPay's online and offline sales channels — including e-commerce plugins, payment links, and POS system.
With Atome, merchants receive the full payment upfront. Meanwhile, customers enjoy flexible deferred payment options with no service fees. Atome automatically splits the customer's bill into 3 equal payments — with the first payment at the point of purchase, and the next two payments spread 30 days apart.  
"Our partnership with Atome will help HitPay merchants engage the next generation of customers, who are seeking more flexible and digital-driven ways to pay. We're excited to grow with Atome and continue to push the future digital payments in Singapore," said Aditya Haripurkar, Co-Founder and CEO, HitPay.
"We are thrilled about this partnership with HitPay, which provides merchants the ability to offer their consumers a seamless and flexible deferred payments experience. We are optimistic that this partnership with HitPay will accelerate the acceptance of buy-now-pay-later across thousands of offline and online merchants in Singapore, to support the growth of our overall retail ecosystem," said Jeremy Wong, Head of Strategic Partnerships at Atome.
Why use Atome BNPL on HitPay?:
Atome is a great addition to your suite of payment options on HitPay, including PayNow QR, credit cards, and digital wallets.
🛍 Bigger baskets: Shoppers love the flexibility of deferred payments. They get to stretch their dollar and fill their baskets when they pay less upfront.
📈 Better conversions: Shoppers purchase what they want right away, with less hesitation and more flexibility.
🤳🏻 Reach brand new shoppers:
70% Atome users are mobile-first, digital-savvy Gen Z & millennials. Make them yours too.
⏱ Set up in minutes:
Seamless integration with HitPay makes Atome setup a breeze.
Atome BNPL on HitPay — How it works
Fees: 5.5% per transaction
Settlement: T+1
Min Transaction Amount: S$1.50
Maximum Transaction Amount:
S$1,000 for debit cards
S$3,000 for credit cards
---
About HitPay
HitPay is a one-stop commerce platform that aims to empower SMEs with no code, full-stack payment gateway solutions. Thousands of merchants have grown with HitPay's products, helping them receive in-person and online contactless payments with ease.
Join our growing merchant community today!