Accept WeChat Pay in Singapore: How to Add WeChat Wallet for Your Business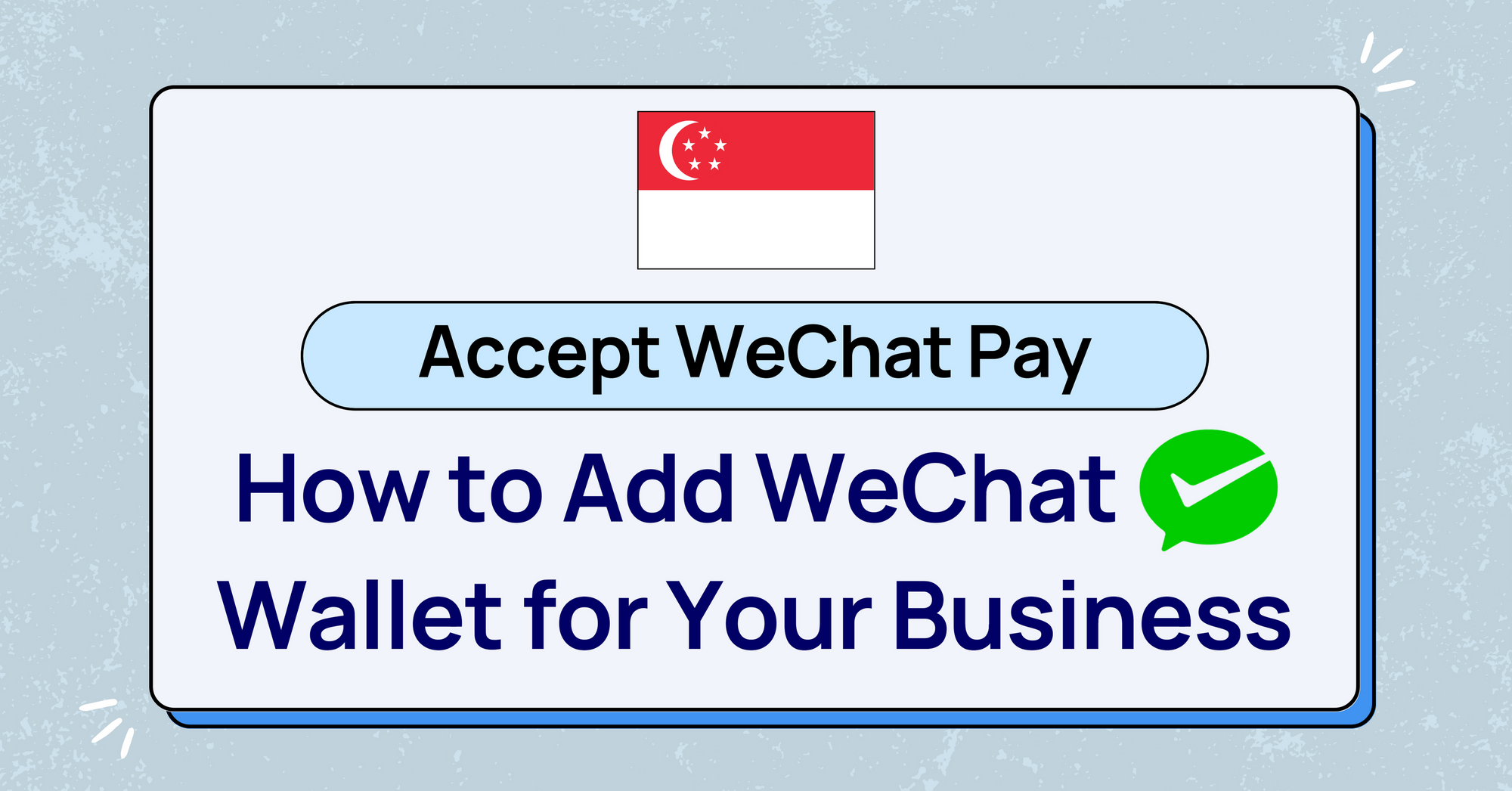 For businesses in Singapore, accepting WeChat Pay can unlock the Chinese market, provide enhanced security measures, and offer a seamless payment experience for customers. Integrating WeChat Pay on your website is a straightforward process using HitPay, with an easy setup, a pay-per-transaction pricing model, and compatibility across different sales channels.
What is WeChat Pay?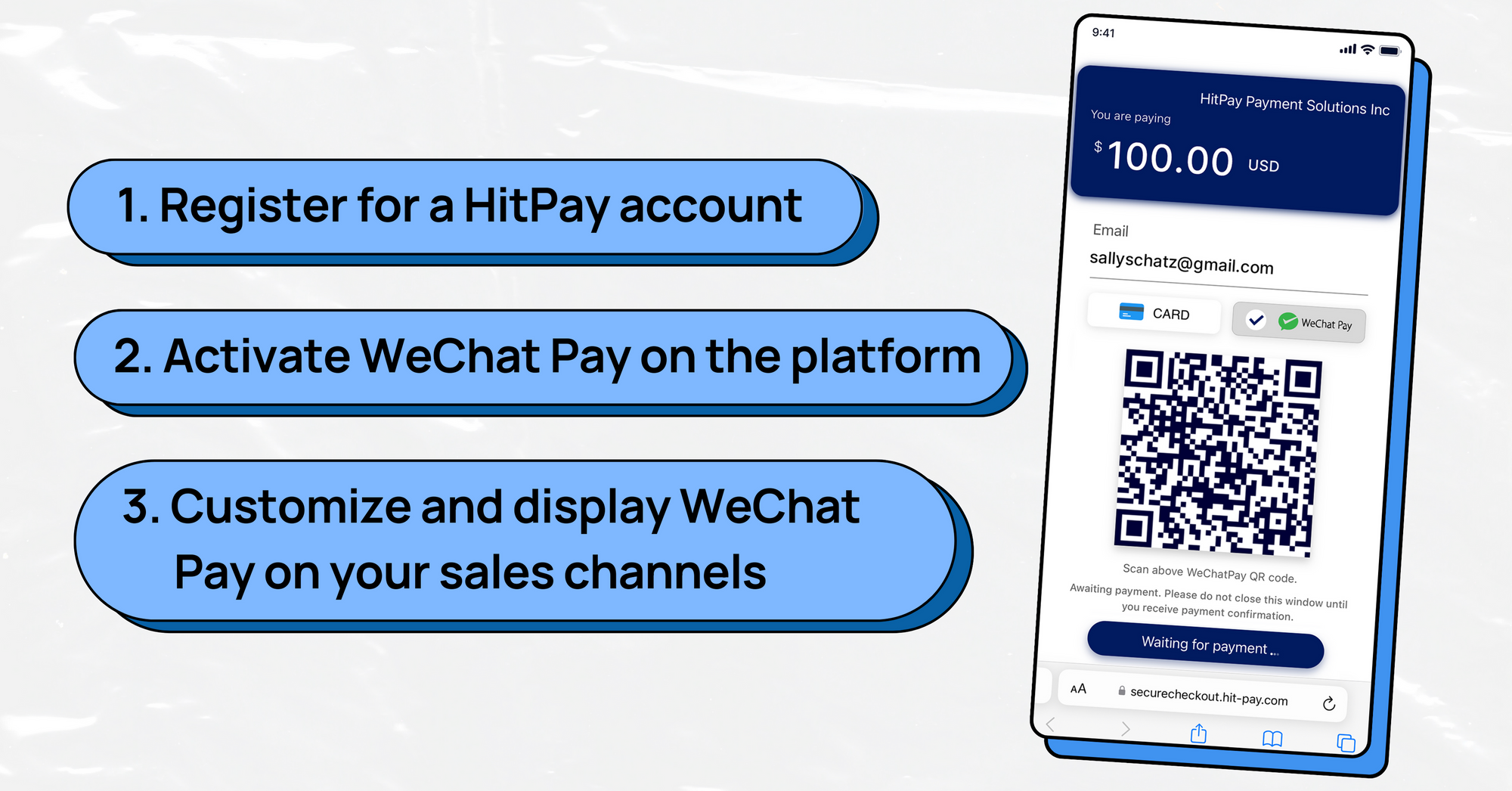 As China's leading superapp, WeChat connects consumers and businesses across the world. Its digital wallet, WeChat Pay, boasts over 800 million active users and is growing in popularity. This powerful platform allows users to complete payments quickly and conveniently using their smartphones.
As a digital wallet, WeChat Pay offers a range of features and benefits to its users. Some of its key features include Quick Pay, QR Code Payments, In-App Web-Based Payments, and Native In-App Payments. To learn more about WeChat Pay and its functionalities, you can visit their Frequently Asked Questions page.
Why Your Business Should Accept WeChat Pay
Accepting WeChat Pay can provide significant benefits to businesses in Singapore, especially when it comes to unlocking the Chinese market. With over 800 million shoppers in China using WeChat Pay as their preferred payment method, incorporating this digital wallet into your business can help expand your customer base and tap into a lucrative market.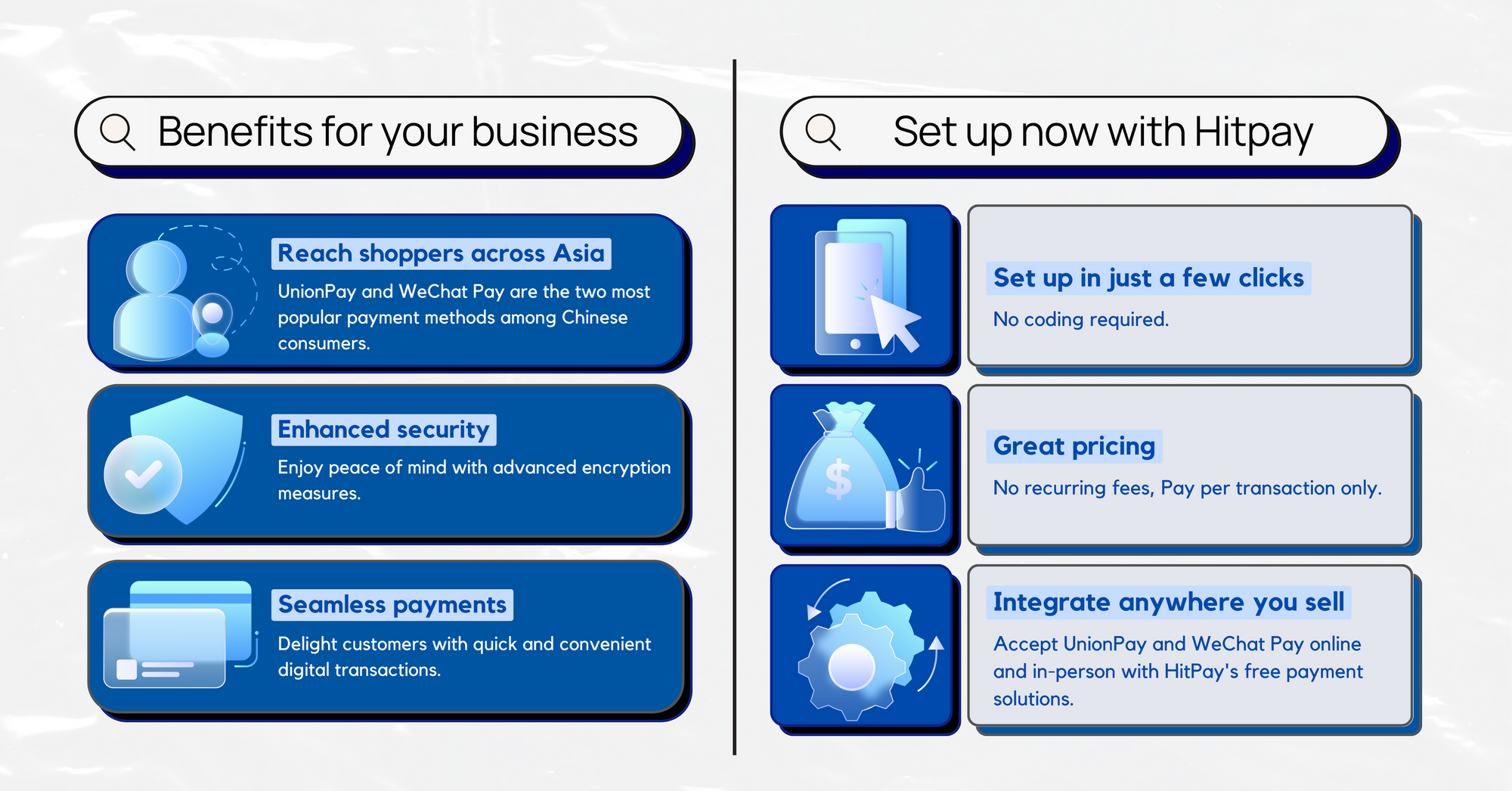 Another advantage of accepting WeChat Pay is the enhanced security it offers, thanks to its advanced encryption measures. This ensures protection for both businesses and consumers, fostering trust and credibility in your payment process.
Lastly, WeChat Pay delivers a seamless payment experience by enabling quick and convenient digital transactions. Its integration with WeChat's ecosystem also allows for a smooth and efficient customer journey, further enhancing the overall shopping experience for your customers.
Accept WeChat Pay with HitPay
Integrating WeChat Pay with HitPay is a straightforward process that requires no coding or technical knowledge. The simple setup process allows businesses to quickly start accepting WeChat Pay on their platform and benefit from its features.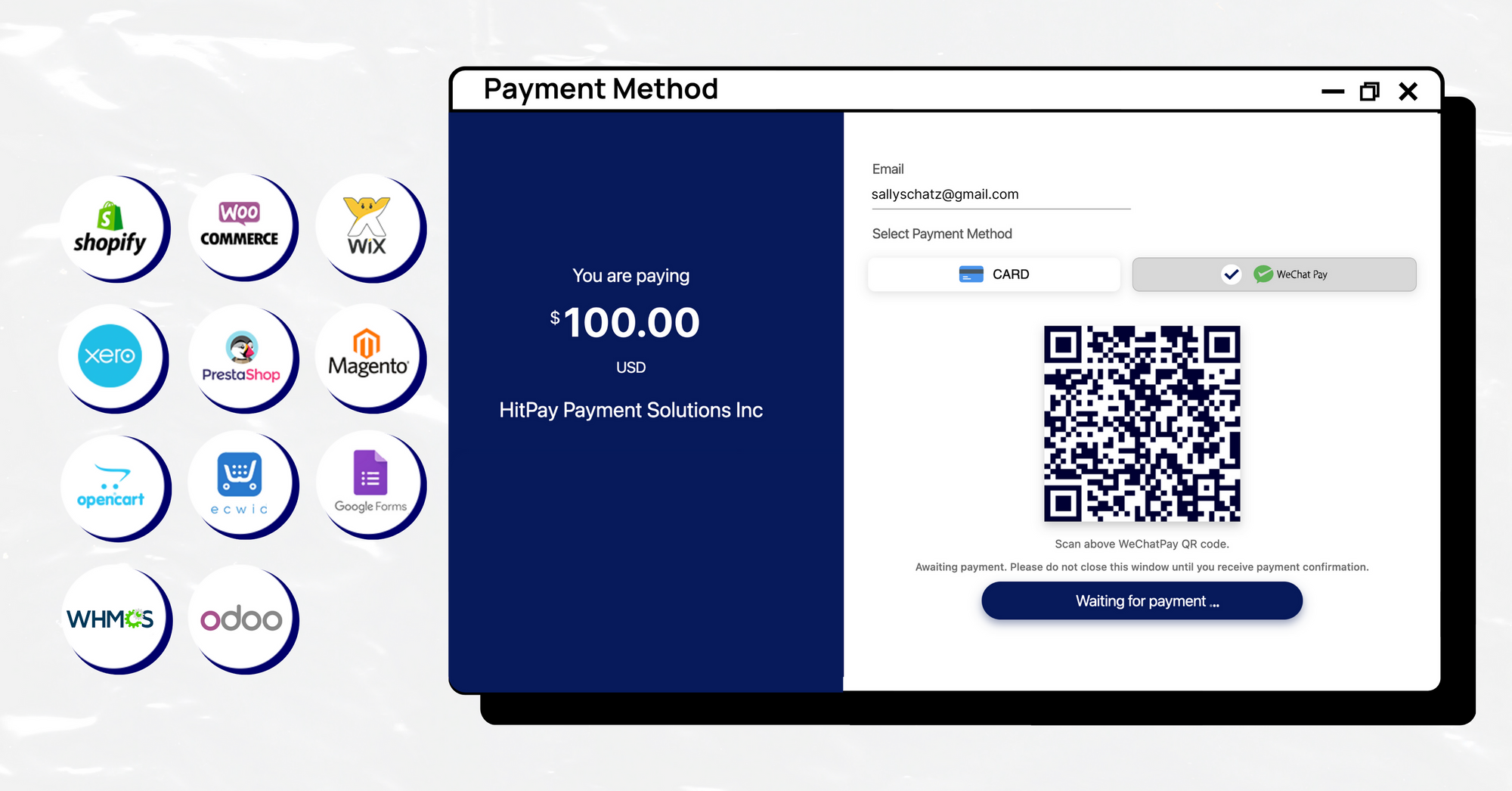 With HitPay, you can enjoy a pay-per-transaction pricing model and no recurring fees, making it a cost-effective solution for businesses of all sizes. This pricing structure ensures you only pay for the transactions processed, helping you manage your expenses more efficiently.
HitPay's WeChat Pay integration is compatible with different sales channels, allowing you to offer WeChat Pay on multiple platforms. Some supported sales channels include Shopify, OpenCart, and WooCommerce. This flexibility ensures that your customers can access and use WeChat Pay across various platforms, providing a consistent and seamless payment experience.
How to Add WeChat Wallet to Your Business
Integrating WeChat Pay with HitPay is a seamless process that involves registering for a HitPay account, activating WeChat Pay on the platform, and customizing and displaying WeChat Pay on your sales channels. By following these steps, you can ensure a smooth and efficient integration process that benefits both your business and your customers.
Optimizing your WeChat Pay integration can further enhance the customer experience and increase your business's appeal to Chinese customers. Promote WeChat Pay as a payment option and leverage WeChat's additional features for marketing and customer engagement. These efforts can help create a more personalized and convenient shopping experience for your customers, ultimately improving customer satisfaction and loyalty.
Ready to accept WeChat Pay Wallet?
In conclusion, adding WeChat Wallet to your business in Singapore offers numerous benefits, including unlocking the Chinese market, enhanced security measures, and a seamless payment experience for customers. By exploring HitPay's WeChat Pay integration solution, you can provide a convenient and secure payment option that caters to a wide audience.
If you're interested in accepting WeChat Pay with HitPay, please contact our team to learn more.

Read also:
---
About HitPay
HitPay is a one-stop commerce platform that aims to empower SMEs with no code, full-stack payment gateway solutions. Thousands of merchants have grown with HitPay's products, helping them receive in-person and online contactless payments with ease. Join our growing merchant community today!