HitPay expands payment options with ShopeePay for merchants
ShopeePay is now on HitPay! Access over two million existing users and increase customer retention with Shopee Rewards.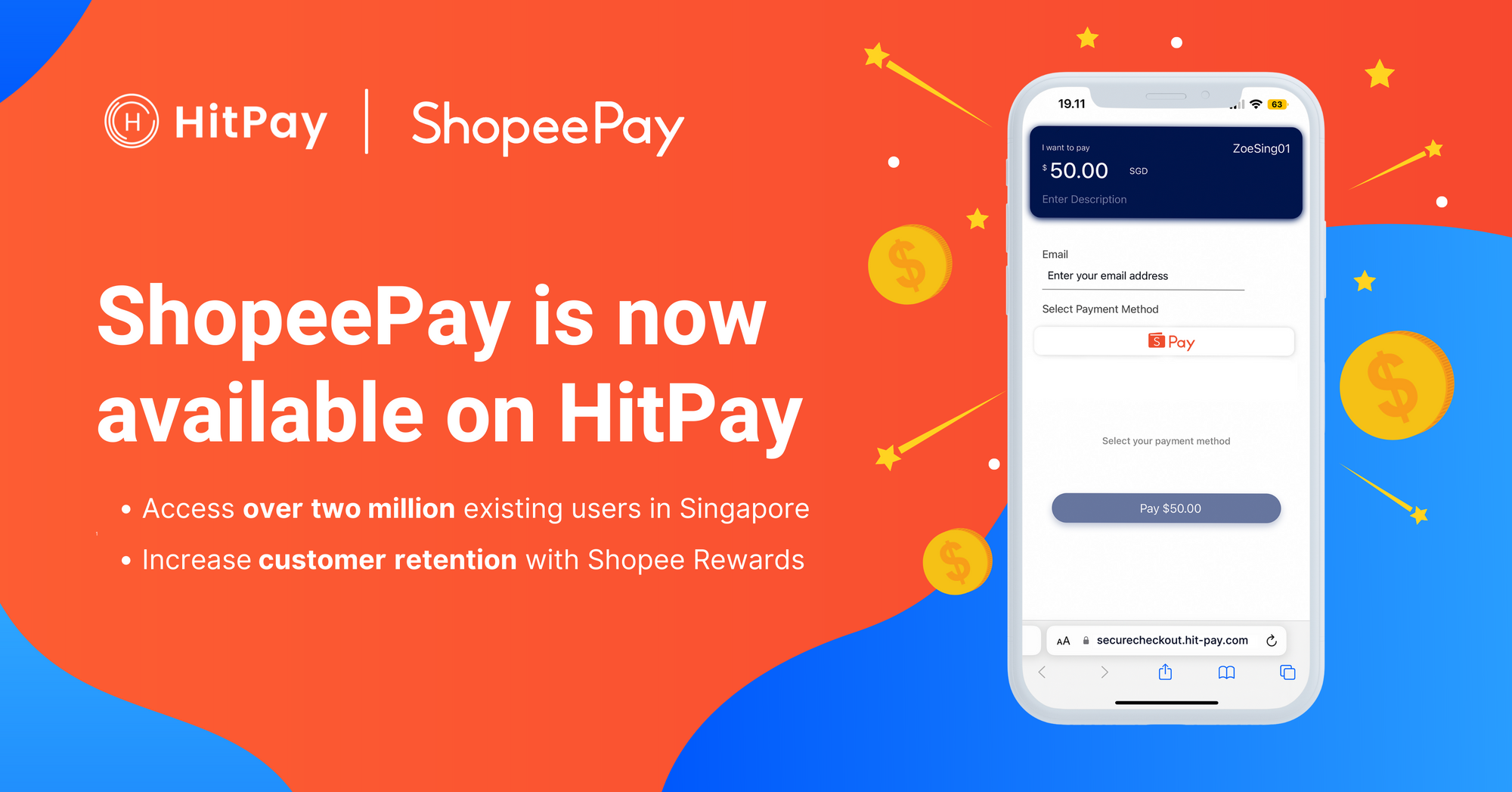 Businesses on HitPay Singapore can now accept payments with ShopeePay, a digital wallet service by Shopee. ShopeePay will be supported throughout HitPay's full-stack payment tools, including POS readers, e-commerce plugins, and developer APIs.
This partnership marks an exciting addition to HitPay's suite of digital payment options. With just one account, HitPay merchants can accept payments from ShopeePay as well as PayNow, credit cards, and a wide range of e-wallet apps.
"Shopee constantly finds new ways to engage consumers with creative, value-driven user experiences. This partnership unlocks a rewarding payment ecosystem for HitPay merchants and their customers. We look forward to growing with Shopee in the region and beyond," said Aditya Haripurkar, Co-Founder and CEO, HitPay.
"ShopeePay is committed to empowering businesses to meet the needs of consumers who are increasingly expecting frictionless payments across all platforms. Through this partnership, HitPay merchants will gain access to a wider user base, and at the same time, bring the benefits of convenient, secure, and rewarding transactions to their customers. We are excited to partner with HitPay to improve access to digital payments," said Agatha Soh, Director of ShopeePay Singapore.
Why use ShopeePay for your business?
Here's what HitPay merchants can look forward to with ShopeePay:
Access over two million existing users in Singapore
Increase customer retention with the Shopee Rewards benefits programme
ShopeePay on HitPay — How it works
Fees: 3% per transaction
Settlement: T+2
Min Transaction Amount: S$1
Activate ShopeePay on HitPay in minutes with this quick step-by-step guide.
---
About HitPay
HitPay is a one-stop commerce platform that aims to empower SMEs with no code, full-stack payment gateway solutions. Thousands of merchants have grown with HitPay's products, helping them receive in-person and online contactless payments with ease.
Join our growing merchant community today!