Hay Dairies: How Leon Hay became a farmer-entrepreneur in Singapore
In this feature of theHitsquad, learn what it's like to run Hay Dairies — one of the more unique SMEs in Singapore!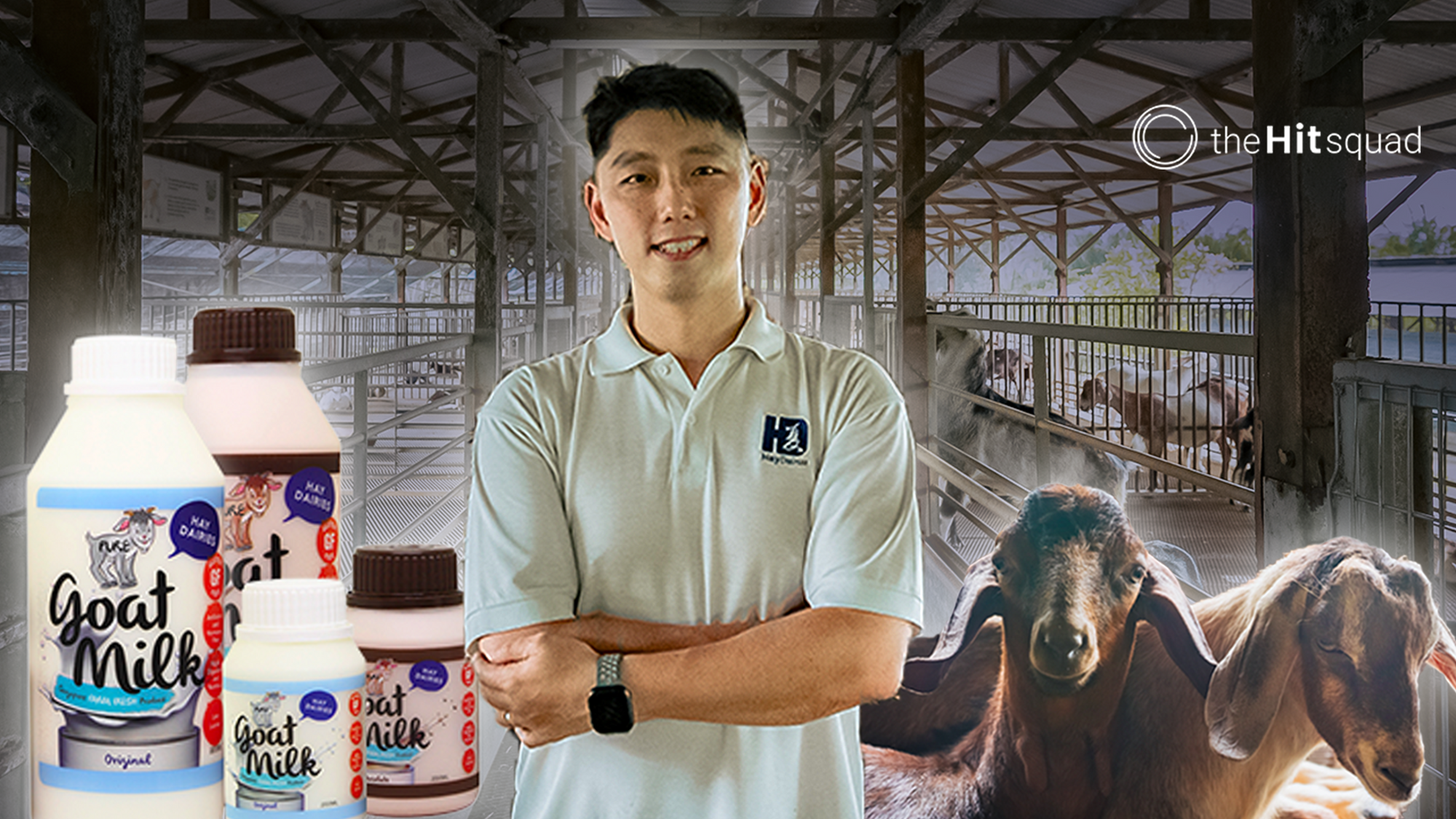 Although Leon Hay grew up at Hay Dairies, he didn't think he'd go on to lead the family business. Back in the 90s, he was chasing the typical Singaporean dream — getting his Accounting degree and starting work at a bank.
Fast forward to today, and Leon is now the second-generation owner of Hay Dairies, the first-and-only dairy goat farm in Singapore. But it's not all idyllic farm life, with tons of manual work and the challenge of modernising Hay Dairies for the digital age.
We chat with Leon to find out what it's really like being a farmer-entrepreneur in Singapore. Read on!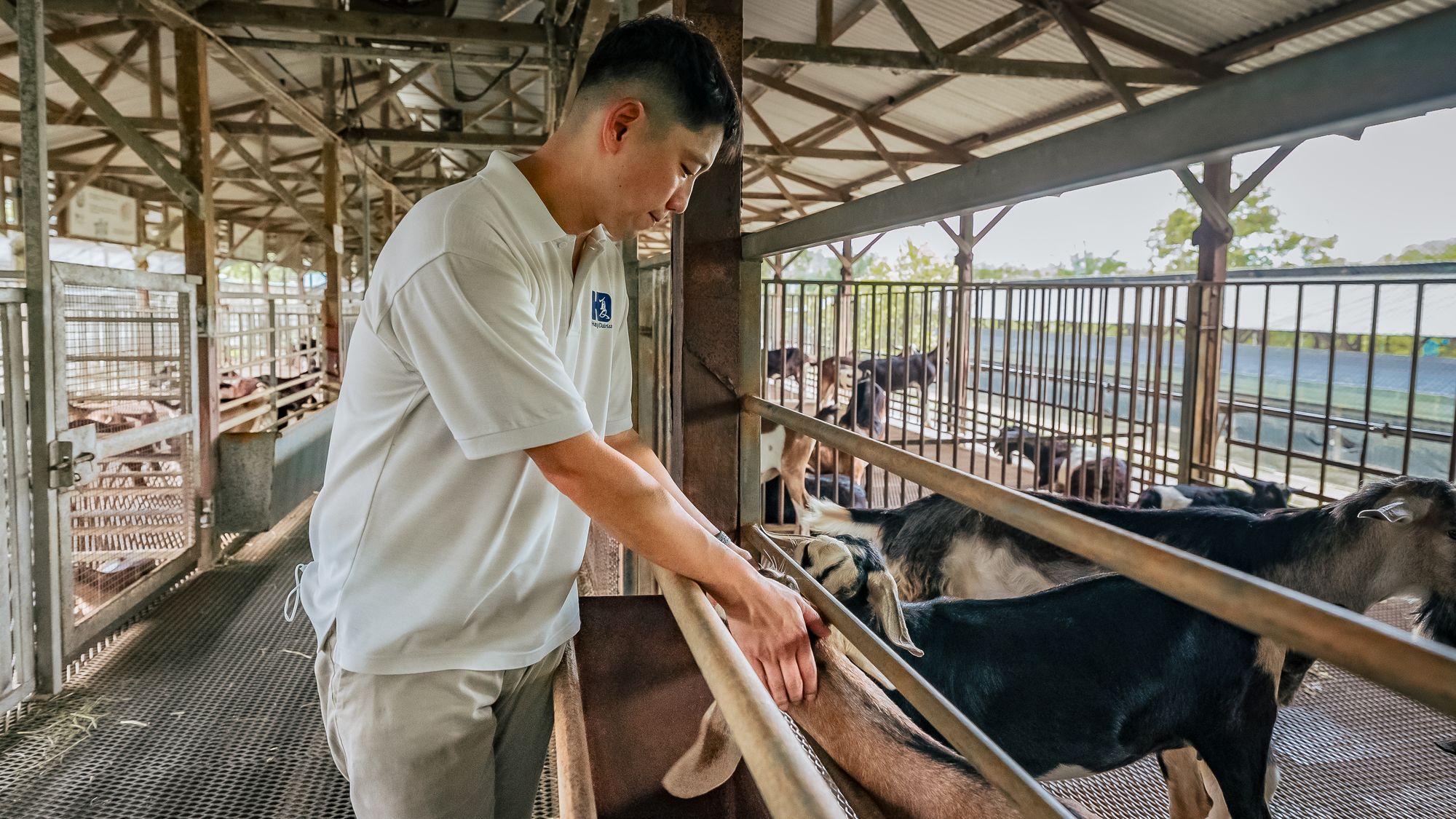 Farming is quite a unique business in Singapore. Can you tell us more about Hay Dairies?
We're the only dairy goat farm in Singapore, with close to 1,000 dairy goats. Our main produce is fresh goat's milk, which you can buy on the farm or order online.
We also run educational farm tours where visitors can learn about the milking, and also pet and feed the goats. It's a unique experience that can be done locally, without needing to go on a farmstead overseas.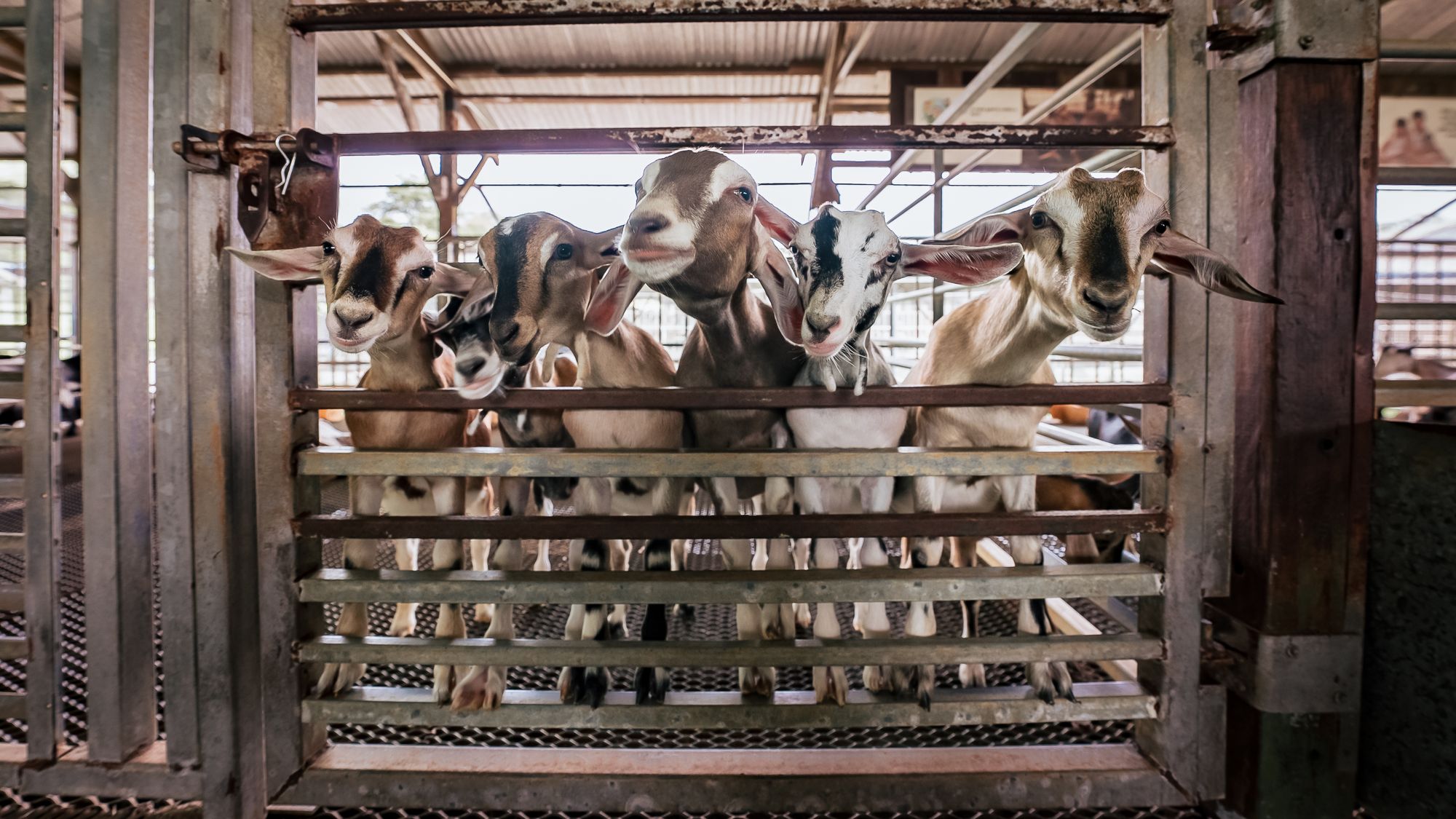 Growing up, did you know you wanted to work at Hay Dairies?
No, I'm actually an accountant by training. Back in the 90s, I was young and adventurous. I knew that accountants earned a lot of money, so it was a good trade to go in! After graduating I went straight into the banking industry.
I didn't like the culture and the environment — too claustrophic and too much politics. After working in the bank for a year plus, I told my dad, "I don't want to work outside anymore. Can I join you?"
He just said "Up to you!"
I've been working on the farm ever since!
Since you've experienced both, what's the difference between farming and a more 'normal' business?
To me they're very similar. You have the purchasing department, a sales department, a marketing department, and so on. But while a company has a person for every department, in the farm, all these departments are...me. [laughs]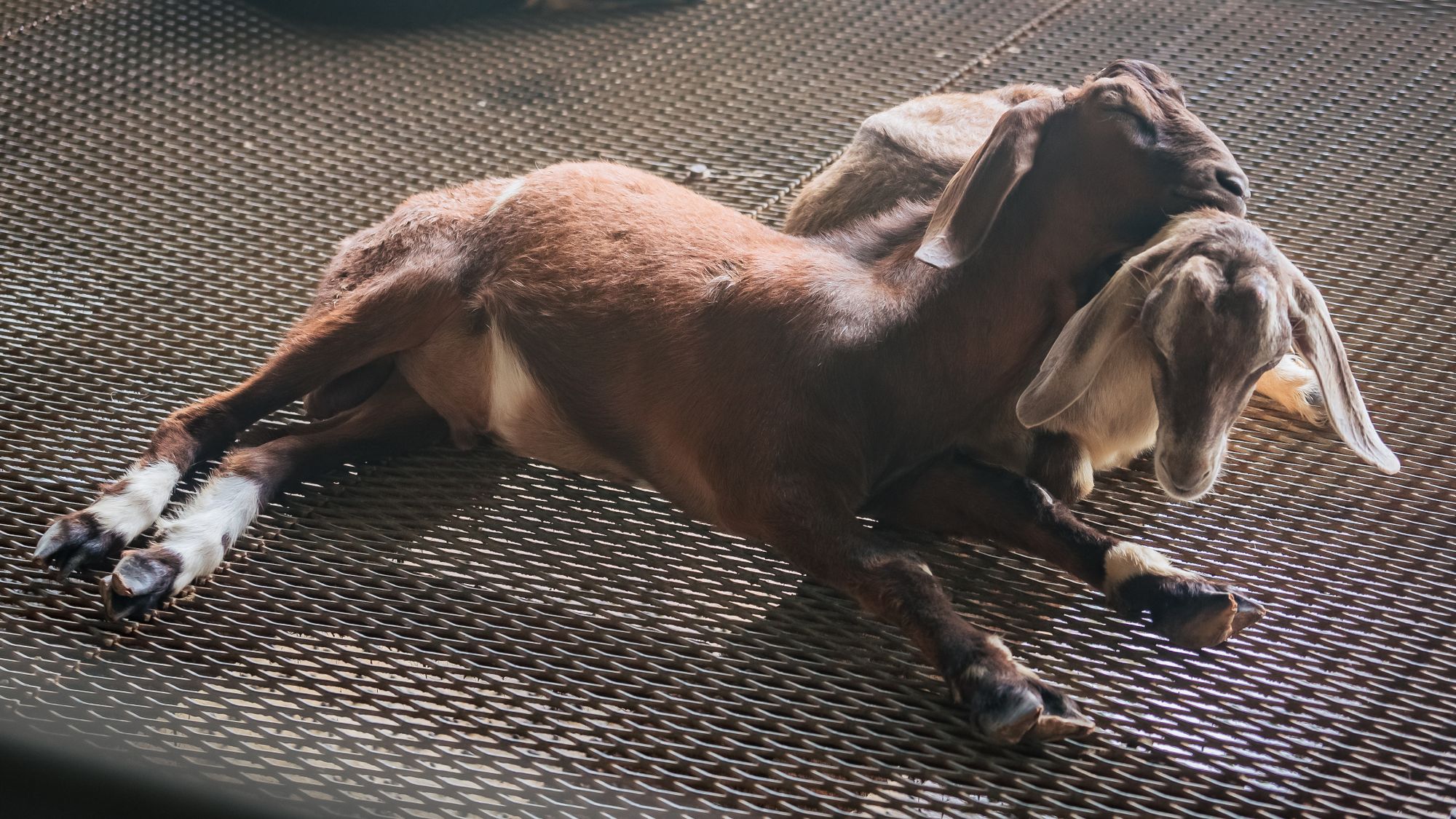 Running the farm, I have no off-days, no tea breaks, no lunch breaks, and no annual leave. The nature of the business is that we're very hands-on, and we do almost everything on our own.
Why sell goat milk?
My dad started a pig farm in the 70s, but pig rearing was phased out in Singapore in the early 80s. Now we had to find another source of livelihood. Since there were no other goat farms in Singapore, we decided to try something new!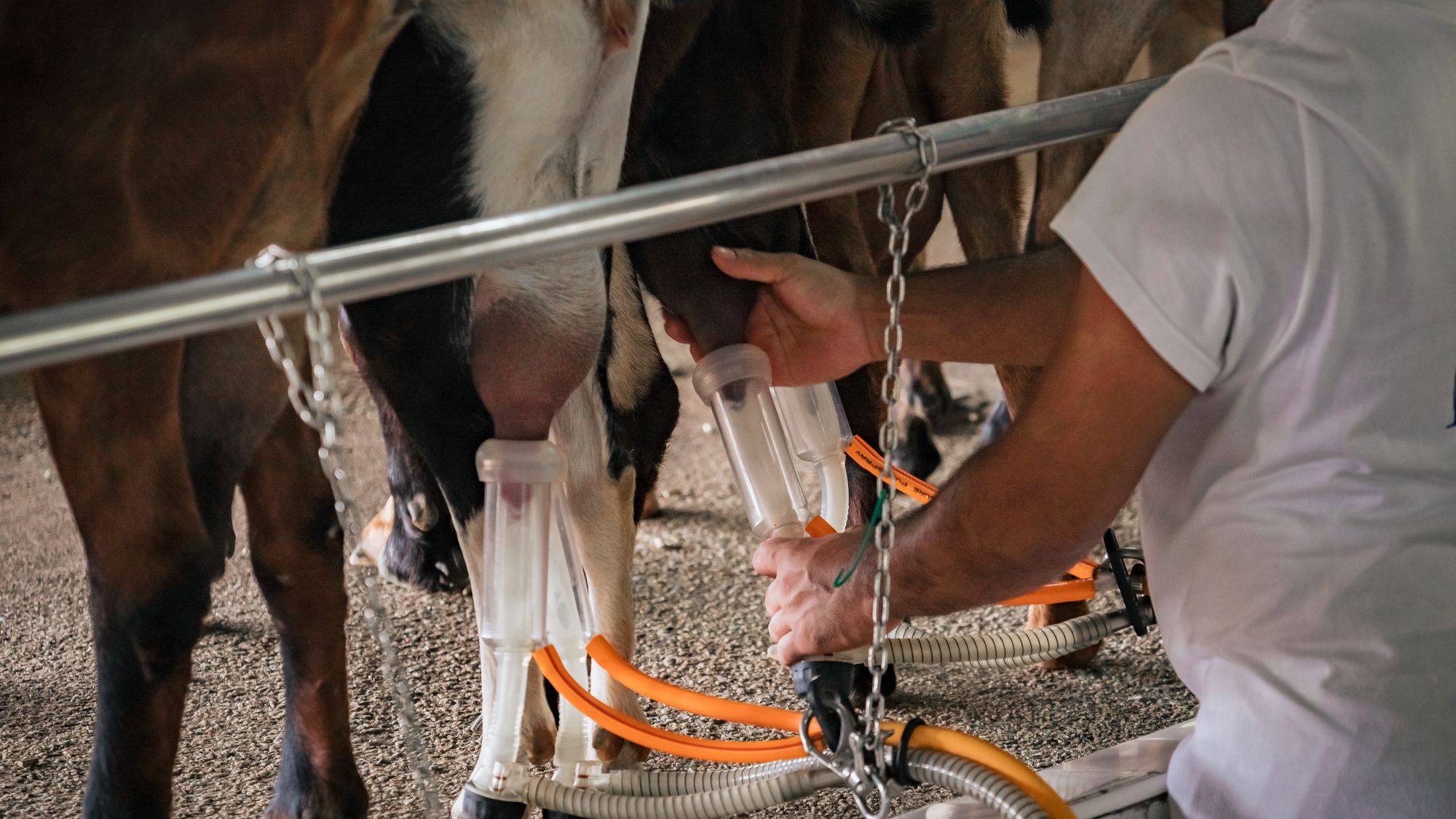 Goat milk is a healthy beverage. I always say, cow's milk is like Coca-Cola, but goat's milk is like tonic! It's alkaline in nature, low in lactose, low in cholesterol, and high in protein. It's also good for people with eczema, because the protein in goat's milk helps the skin regenerate.
We also sell chocolate and strawberry-flavoured goat milk, goat milk popsicles, and even goat milk soap!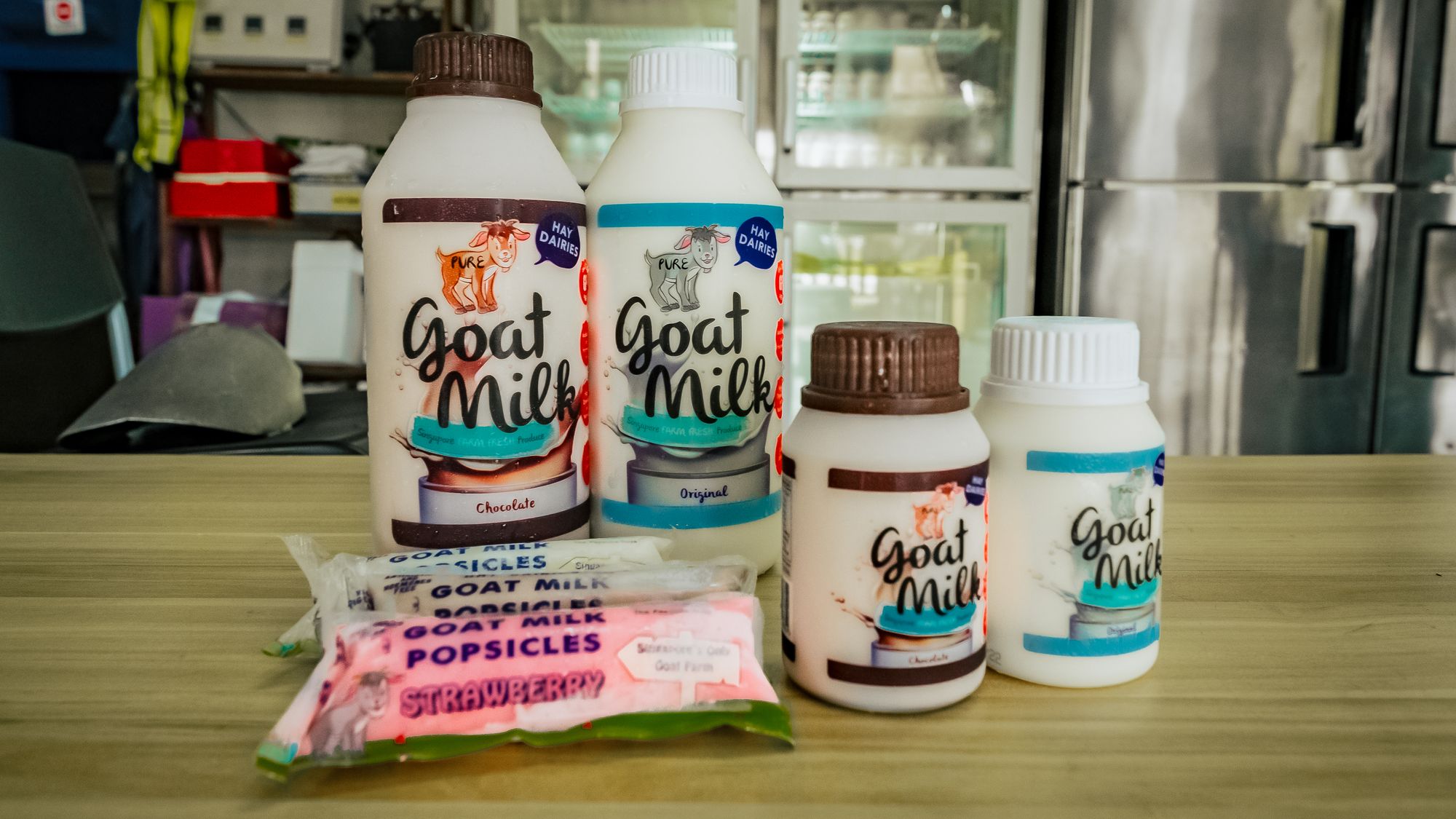 How do you sell your goat's milk?
Ordering is very simple. Just go to my website, register an account, place an order, and make payment through the QR code provided by HitPay. You'll receive your milk on the designated day!
What surprised you most about running the business?
Since I grew up on the farm, there weren't many surprises day-to-day. But I remember the first time I had to assist with the birth of a baby goat. That day, my dad wasn't around and I was the only joker on the farm. The doe's water bag had already burst. The kid couldn't be in there too long or it would be a still birth. So I ended up with my entire arm in the doe's womb. Not many other business owners will need to do that!
When it comes to leading the business, the biggest challenge for me was introducing technology to Hay Dairies. This was everything from starting our social media accounts to making our deliveries more efficient. I'm an uncle already but I had to learn how to bring the company up to trend.
Running an efficient online business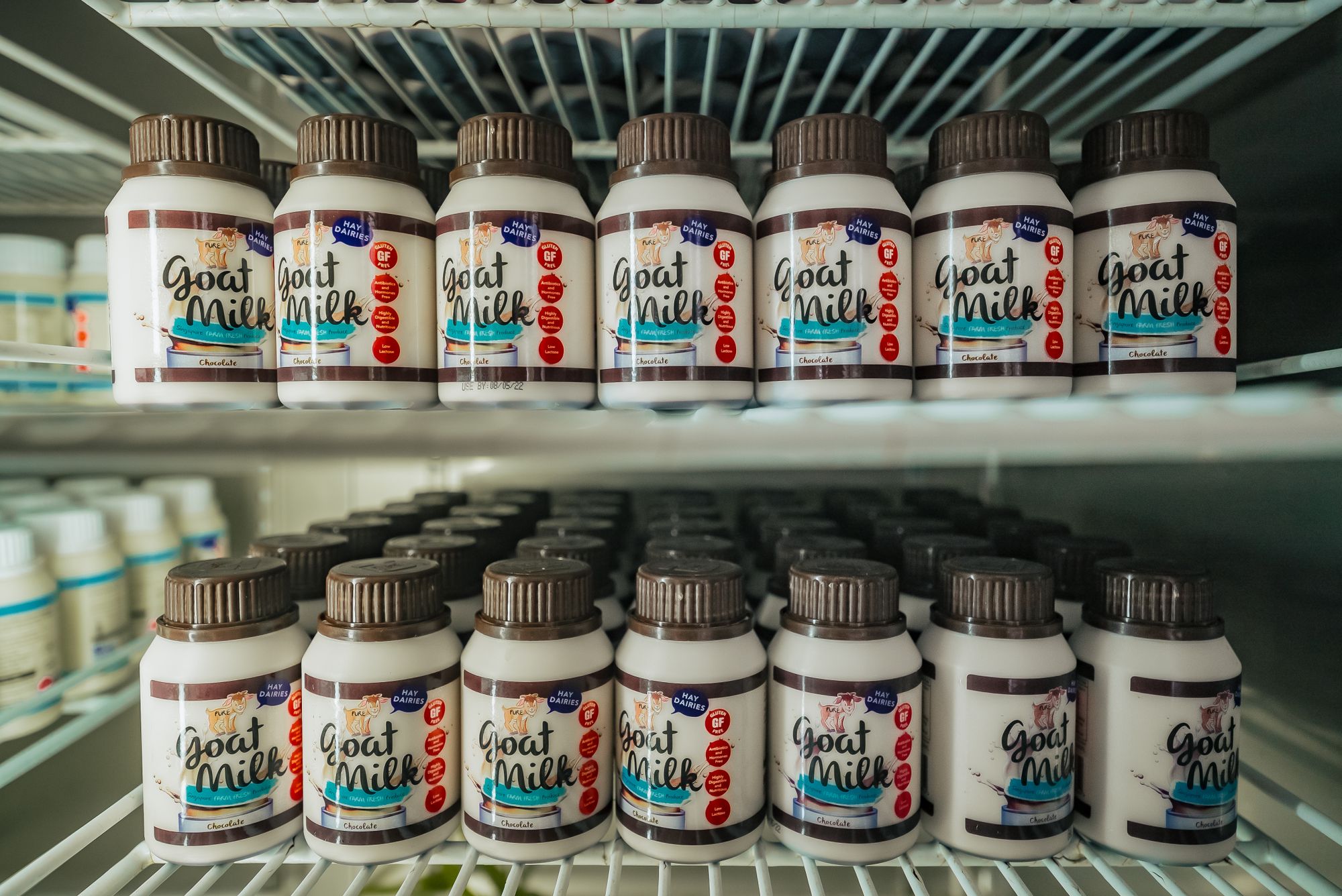 As Leon spends a lot of time caring for the goats and maintaining the farm, he needed to automate more of his business.
Hay Dairies uses a WooCommerce payment plugin to accept and track payments from customers. HitPay's e-commerce plugins are free to install, with SME-friendly pricing on each successful transaction. Each plugin can be set up in just minutes, as no coding is required.
How did you choose your online payment gateway?
I wanted a more efficient way to sell the goat milk products on our store. We were also looking for a payment gateway with PayNow because credit card transaction fees are much more expensive.
HitPay looked like a good option to save time, save money, plus they had responsive support. That is key for SME owners like me.
How has your business changed after using HitPay?
Before using HitPay, my customers had to do a direct bank transfer or they would need to go to the ATM, take a screenshot of their statement and send it to us. That's how we'd have evidence of their payment.
Now with HitPay, with the ease of a QR code payment, we can immediately know whether Customer A has paid or Customer B hasn't paid. Everything is on the HitPay dashboard and it saves us a lot of time.
Lastly, do you have any advice for aspiring entrepreneurs?
Buy a mouth guard and bite! [laughs] You just have to be steadfast in your beliefs and push forward.
Wanna be part of theHitsquad?
Join our community of ambitious entrepreneurs!
If you've got an interesting business story, get in touch at support@hit-pay.com and we'll get back to you.
---
About HitPay
HitPay is a one-stop commerce platform that aims to empower SMEs with no code, full-stack payment gateway solutions. Thousands of merchants have grown with HitPay's products, helping them receive in-person and online contactless payments with ease. Join our growing merchant community today!