HitPay and Esker partner to offer businesses more payment options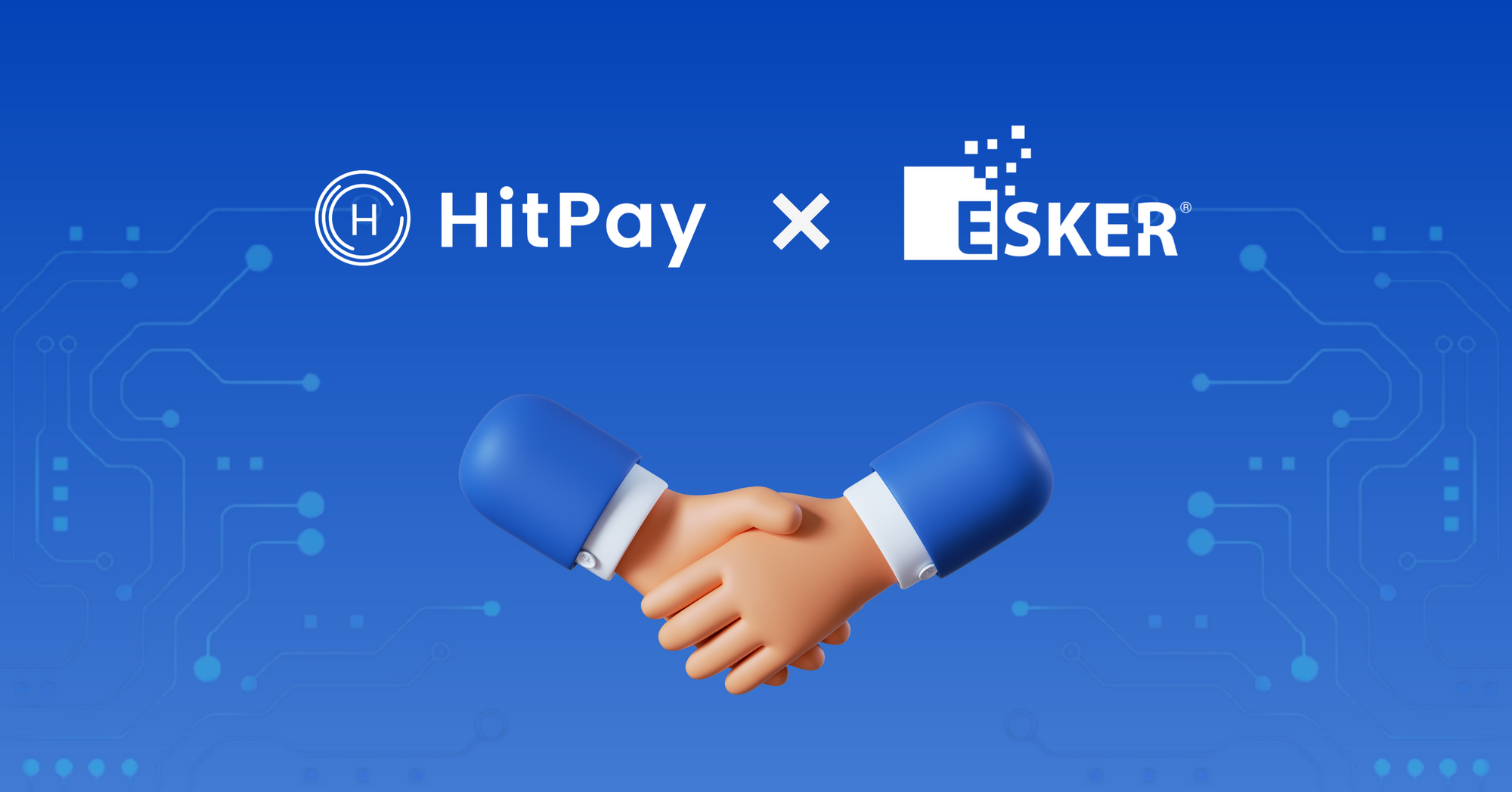 SINGAPORE, May 24, 2022 — HitPay, a leading one-stop payments platform for SMEs, today announced a strategic partnership with Esker, a global cloud platform and leader in AI-driven process automation solutions for finance and customer service functions.
With HitPay, Esker customers in Asia can now offer additional payment options to their customers, such as PayNow and GrabPay. HitPay's payment solutions are fully integrated with Esker's Accounts Receivable solution, offering a wide range of flexible and easy-to-use options to get paid faster by providing additional payment methods that are available throughout Asia.
"HitPay is dedicated to helping companies grow with scalable, easy-to-use payment solutions," said Aditya Haripurkar, Co-Founder and CEO at HitPay. "We're delighted to partner with Esker and drive the success of businesses around the globe."
"We continue to make strategic partnerships for innovative local and global payment solutions to enrich the portfolio of Esker Pay," said Albert Leong, Managing Director at Esker Asia. "The partnership with HitPay will provide our customers with additional payment options such as PayNow, GrabPay, and more."
---
About Esker
Esker is a global cloud platform built to unlock strategic value for finance and customer service professionals and strengthen collaboration between companies by automating the cash conversion cycle. Esker's solutions incorporate technologies like Artificial Intelligence (AI) to drive increased productivity, enhanced visibility, reduced fraud risk, and improved collaboration with customers, suppliers and internally. Esker operates in North America, Latin America, Europe and the Asia Pacific, with global headquarters in Lyon, France, and U.S. headquarters in Madison, Wisconsin. For more information on Esker and its solutions, visit www.esker.com.sg.
About HitPay
HitPay is a full-stack payments provider that empowers SMEs with easy, affordable digital payments. HitPay's no-code solutions range from e-commerce plugins to POS machines without rental fees — all equipped with a full range of payment methods, including credit cards, BNPL, and local e-wallets. Every product at HitPay is designed to make digital payments as affordable, efficient, and simple as possible, helping businesses reach more customers and scale with ease. Learn more: https://www.hitpayapp.com/