HitPay Singapore merchants can now accept ShopBack PayLater online and offline
HitPay merchants in Singapore can now activate ShopBack PayLater on HitPay's online and offline sales channels.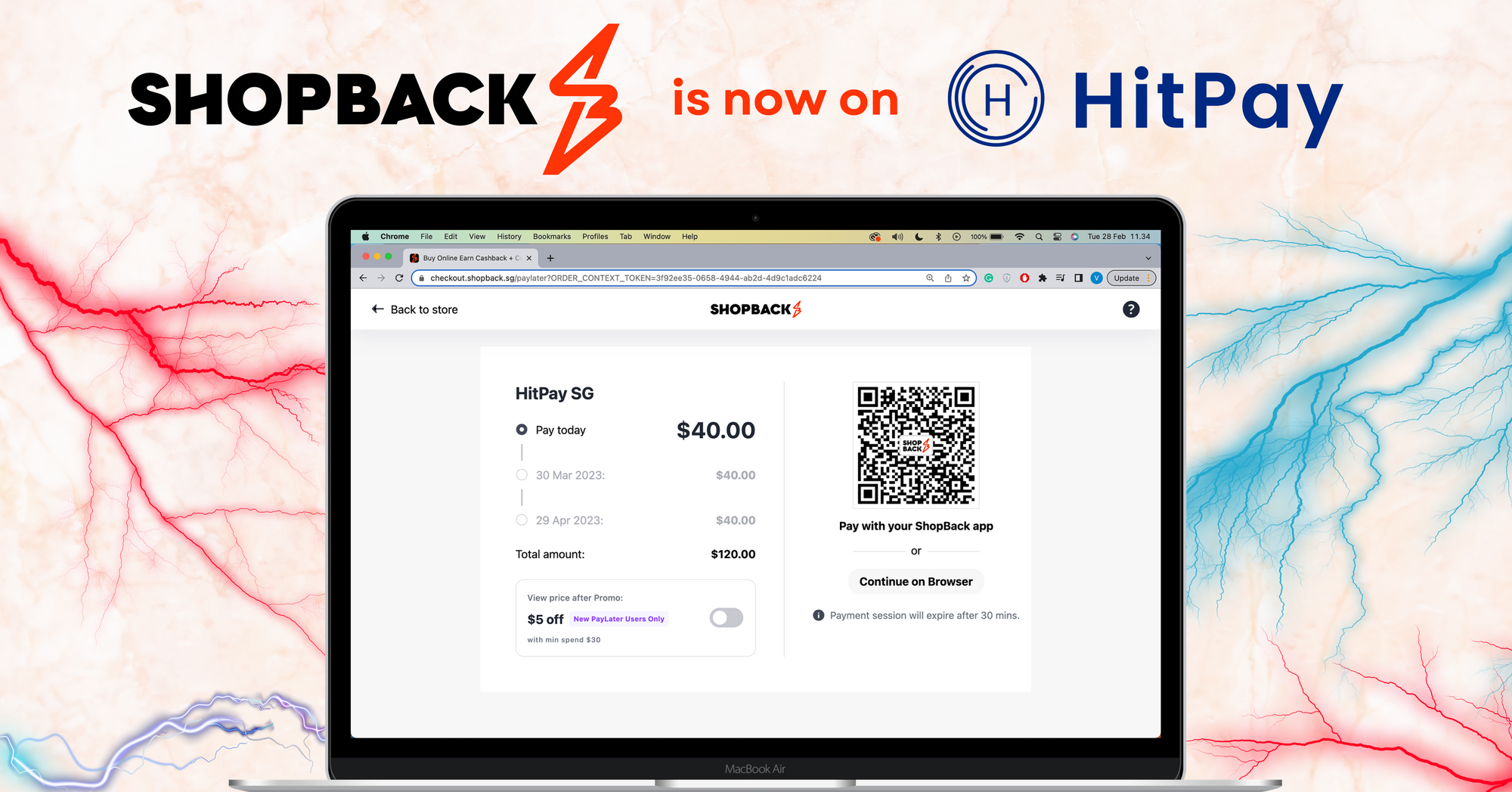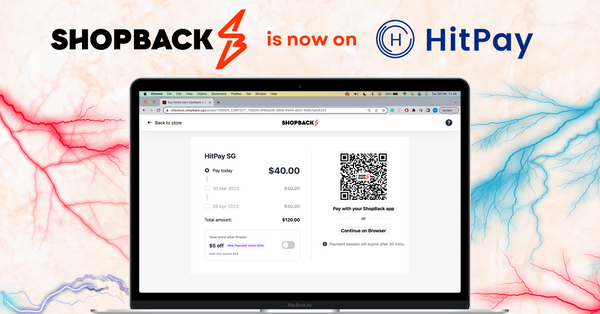 HitPay — the all-in-one payments platform for SMEs — is proud to partner with ShopBack to offer ShopBack PayLater in Singapore. HitPay merchants in Singapore can now accept ShopBack PayLater on HitPay's online and offline sales channels, including e-commerce plugins, payment links, and POS system.
With ShopBack PayLater, merchants receive the full payment upfront. Customers pay in 3 monthly installments, and enjoy flexible deferred payments with no interest and no hidden fees.
ShopBack PayLater has quickly become a popular payment method among customers in Singapore. As customers enjoy flexible installment payments and can earn cashback — on top of rewards from their usual credit cards or payment methods — many customers choose ShopBack PayLater as their preferred payment option.
Why use ShopBack PayLater on HitPay?:
It's a great addition to your suite of payment options on HitPay, including PayNow QR, BNPL, credit cards, and digital wallets.
📈 Increase sales: Improve conversion and encourage bigger baskets by giving your customers the flexibility of deferred payments. Plus, customers can reduce the amount they pay by using cashback available in their ShopBack account. More affordability helps drive conversions and sales!
🔒 Risk-free: Merchants get paid in full and upfront, always. ShopBack assumes the credit and fraud risk for all ShopBack PayLater transactions.
🛍 Connect with more customers: HitPay merchants can access over 38 million ShopBack users across APAC, starting in Singapore.
⏱ Set up in minutes:
Seamless integration with HitPay makes setup a breeze.
ShopBack PayLater on HitPay — How it works
Fees: 5.9% per transaction
Settlement: T+1
Min Transaction Amount: S$1.50
Read also:
- 5 Must-Have Payment Methods in Singapore for Small Businesses
- Generate Free Payment Links in Singapore: Accept PayNow and Card Payments on WhatsApp and Instagram
---
About HitPay
HitPay is a one-stop commerce platform that aims to empower SMEs with no code, full-stack payment gateway solutions. Thousands of merchants have grown with HitPay's products, helping them receive in-person and online contactless payments with ease.
Join our growing merchant community today!