7 Reasons Why Every Online Store Needs PayNow in 2021 — Best PayNow Payment Gateway in Singapore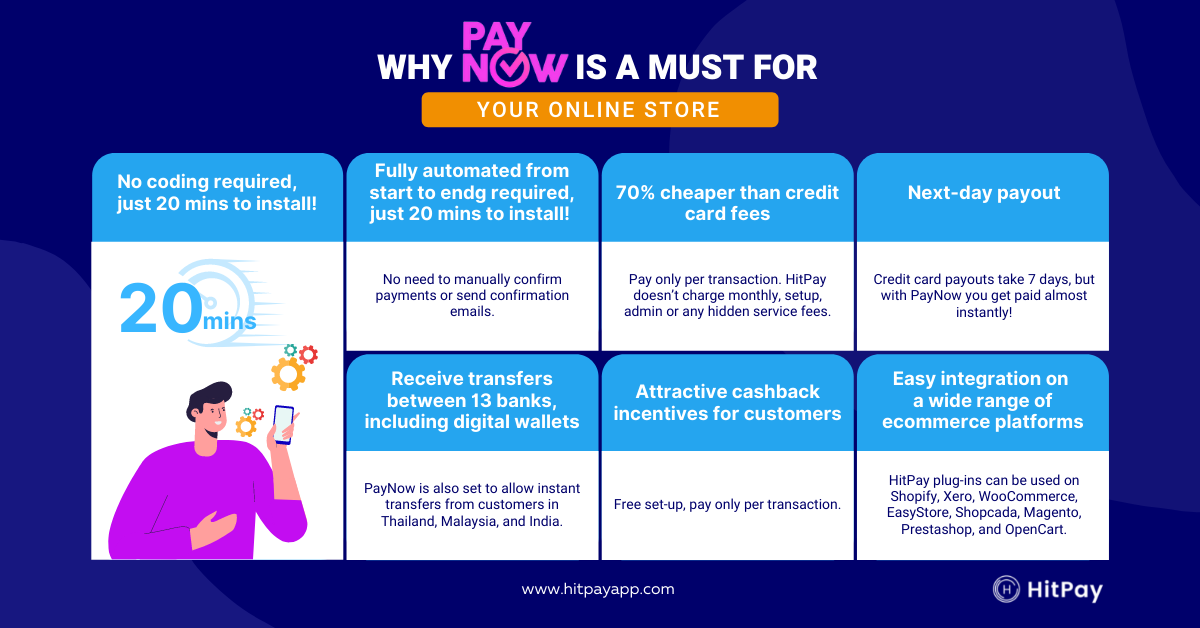 Here's why PayNow is a gamechanger for your online business.
If you're like most e-commerce business owners in Singapore, your task list is neverending. From marketing to operations, it's no surprise if payment systems are the last thing on your mind!

And yet, a good PayNow payment gateway is the simple solution to many business problems. From lower transaction costs to fully automating the payment process, a PayNow payment gateway can save you time and money from the get-go.

Plus, setting up a PayNow payment gateway in Singapore takes only 20 minutes!

Here are 7 reasons why your e-commerce store needs PayNow in 2021:

1) More people are using PayNow in Singapore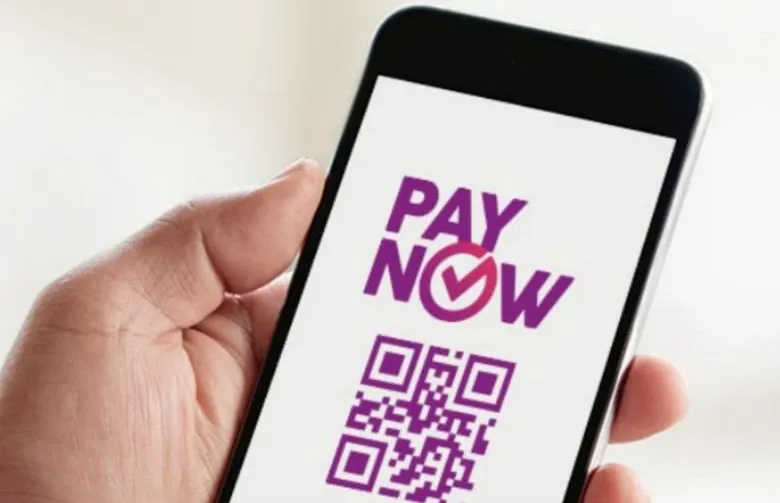 Over 80% of Singapore residents and businesses (a whopping 4.9 million users) are on PayNow.

Since contactless payments are safer and more hygienic than cash payments, PayNow transactions have doubled since the Covid-19 pandemic began. Nowadays, you can visit your neighborhood coffee shop and find many stalls accepting PayNow as well!

As more people embrace contactless payment, the number of PayNow users is only set to grow. After all, PayNow is often the first thing consumers set up — it's free, and only requires a Singapore bank account and mobile number.

Plus, PayNow supports transfers between over 10 major banks in Singapore, including digital wallets like GrabPay and Singtel Dash. Users don't even need a debit or credit card!
2) PayNow transactions are 70% cheaper than credit cards


When it comes to contactless payments, credit cards have long been the standard option.

However, credit card transactions come with high fees for merchants, including:
One-time setup fee
Annual or monthly fee
Terminal rental fee for in-person purchases
Service fees for installation or maintenance of terminal
QR code generation and use fees
Statement fee
Cancellation fee

Along with high transaction fees of roughly 3.4% + $0.50, credit card transactions can be terribly inefficient for small businesses.

By setting up a PayNow payment gateway, you enjoy 70% cheaper transaction fees than a credit card, with the same automation and convenience.
Unlike major credit card companies, HitPay has no setup fees, monthly fees, or annual fees.
A fully automated PayNow payment gateway in Singapore will cost just 0.65% + S$0.30 per transaction.

Smaller businesses also benefit, with a flat rate of just 0.9% per transaction, for transactions less than $100.
This provides much-needed flexibility with your funds — just what you need while your business grows.
3) Faster cash flows compared to credit card payments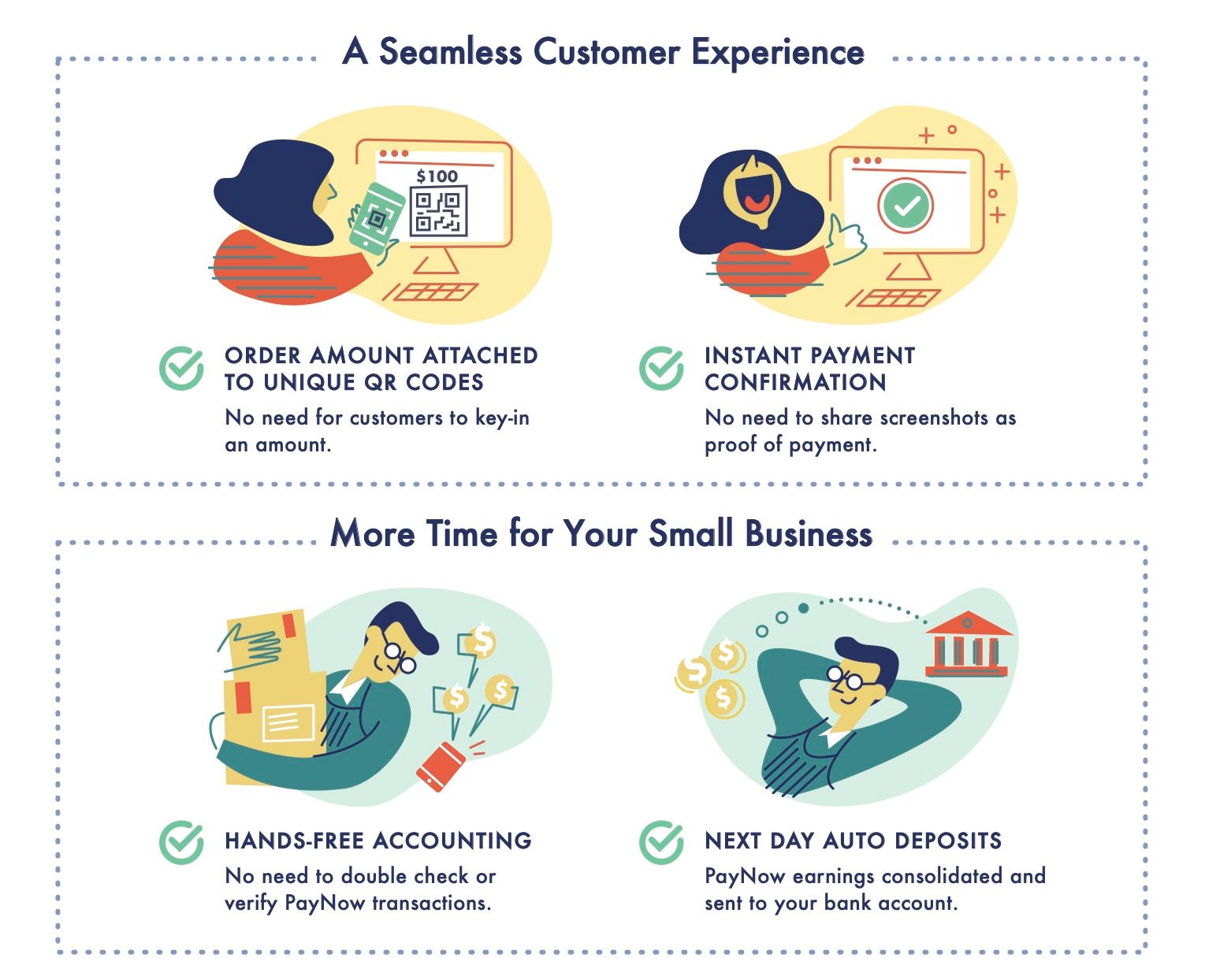 While card payments are convenient, they also have long payout periods. For most credit card sales, you'll only get the payment in your account a full seven days later.

If you're running a lean business, you'll know that this one-week delay can be stressful and inefficient.

PayNow transfers are much faster, giving you convenient automation with a super quick next-day payout.

What's more, your PayNow transactions can be fully automated from start to end — so you won't need to manually confirm payments, send confirmation emails or start order requests.

In other words, you can enjoy all the convenience of credit card transfers, with significantly faster cash flows.


4) Better customer experience
While it might seem like a small thing, your payment gateway can make or break your online business.
After all, a bad checkout experience often causes customers to just give up and abandon their cart.

Ultimately, you want to remove as many obstacles to purchase as possible.
A smooth purchase will improve a customer's overall impression of your brand — leading to better reviews and more sales!


5) Easy integration on e-commerce platforms like WooCommerce and Shopify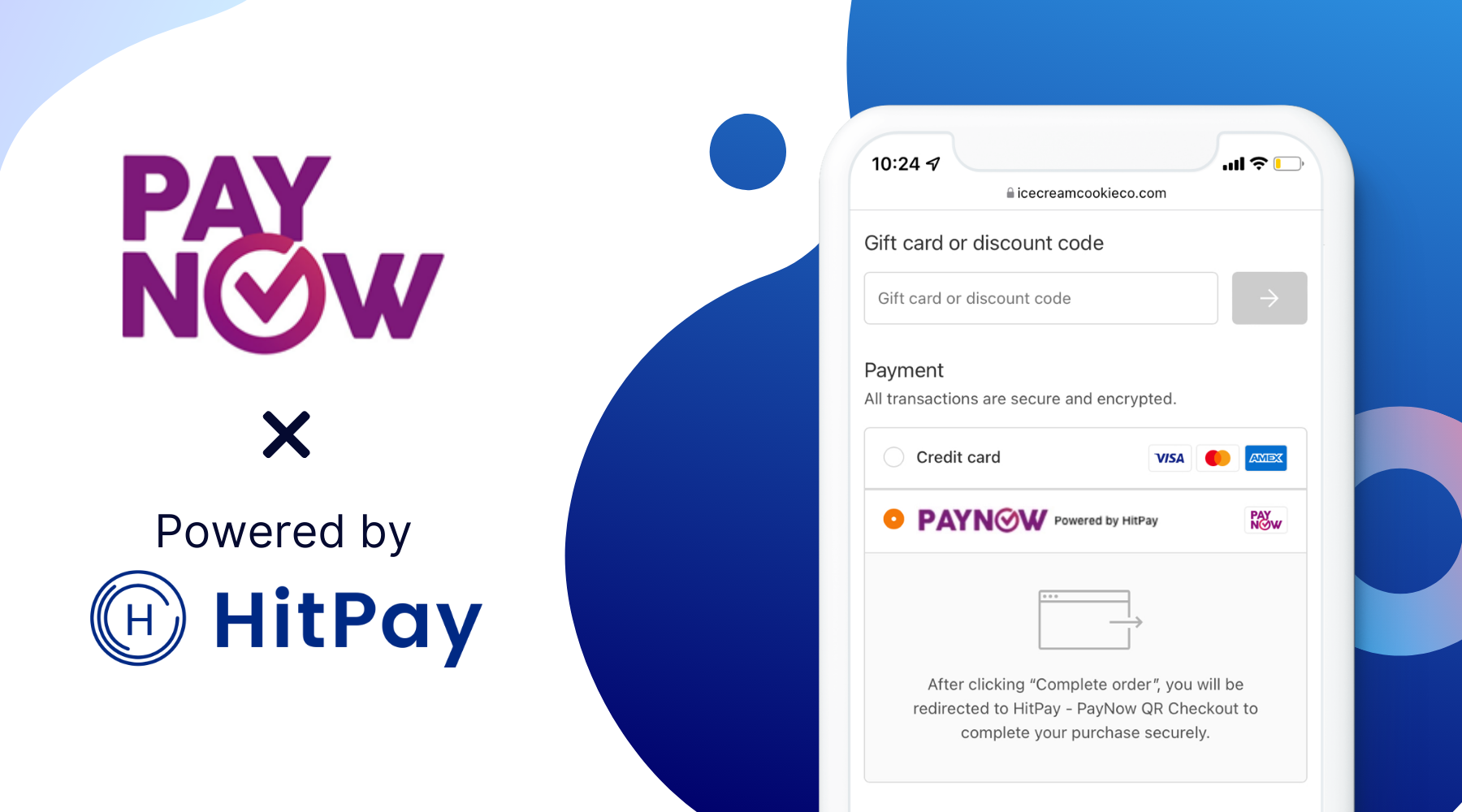 PayNow can be integrated easily on a wide range of e-commerce platforms:
- Shopify
- Xero
- WooCommerce
- EasyStore
- Shopcada
- Magento
- Prestashop
- OpenCart
- Wix

HitPay provides e-commerce plugins that can be set up within minutes, no coding required.
With just one plugin, you can receive payments from PayNow, as well as most credit cards and e-wallets.


6) Future-proofing to reach customers across ASEAN

This year, Singapore and Thailand launched the world's first linkage of real-time payment gateways, between PayNow and Thailand's PromptPay.  

Already, linkages to Malaysia's DuitNow and India's UPI have been announced for 2022.

So if you plan to make online sales outside of Singapore, PayNow's your best bet.


7) Attractive cashback incentives for customers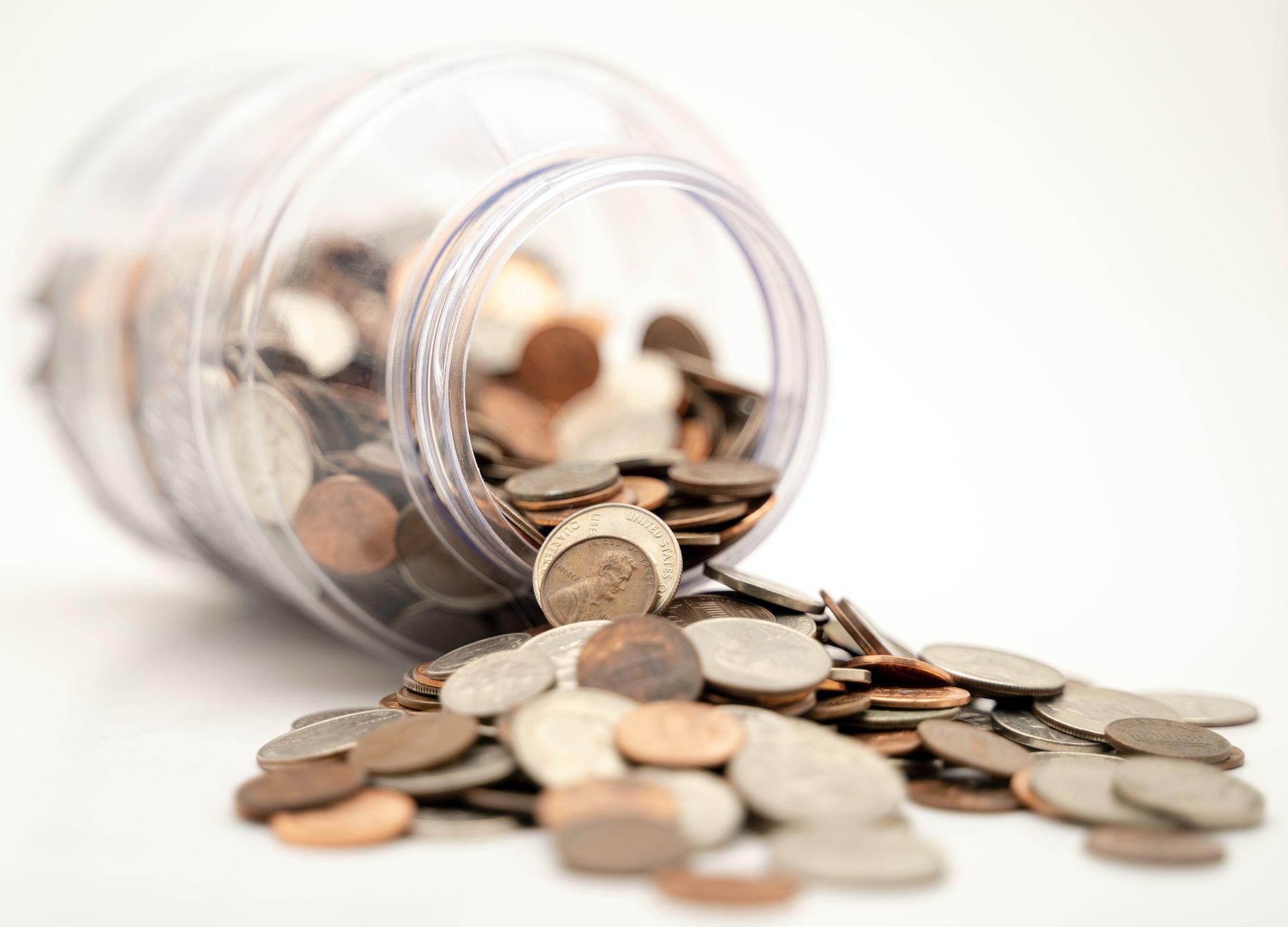 Delight your customers with cashback whenever they make a purchase!

HitPay's cashback software lets you reward customers who use PayNow to purchase on your store.

You can provide instant cashback to customers at the point of purchase. Plus, this cashback software is free of charge — HitPay only charges a S$0.50 admin fee per transaction (waived until end of 2021).

Read more here: How to enable a PayNow QR cashback campaign on HitPay


Set up a PayNow Payment Gateway in Singapore

Ready to set up PayNow? It only takes 20 minutes, and setup is free!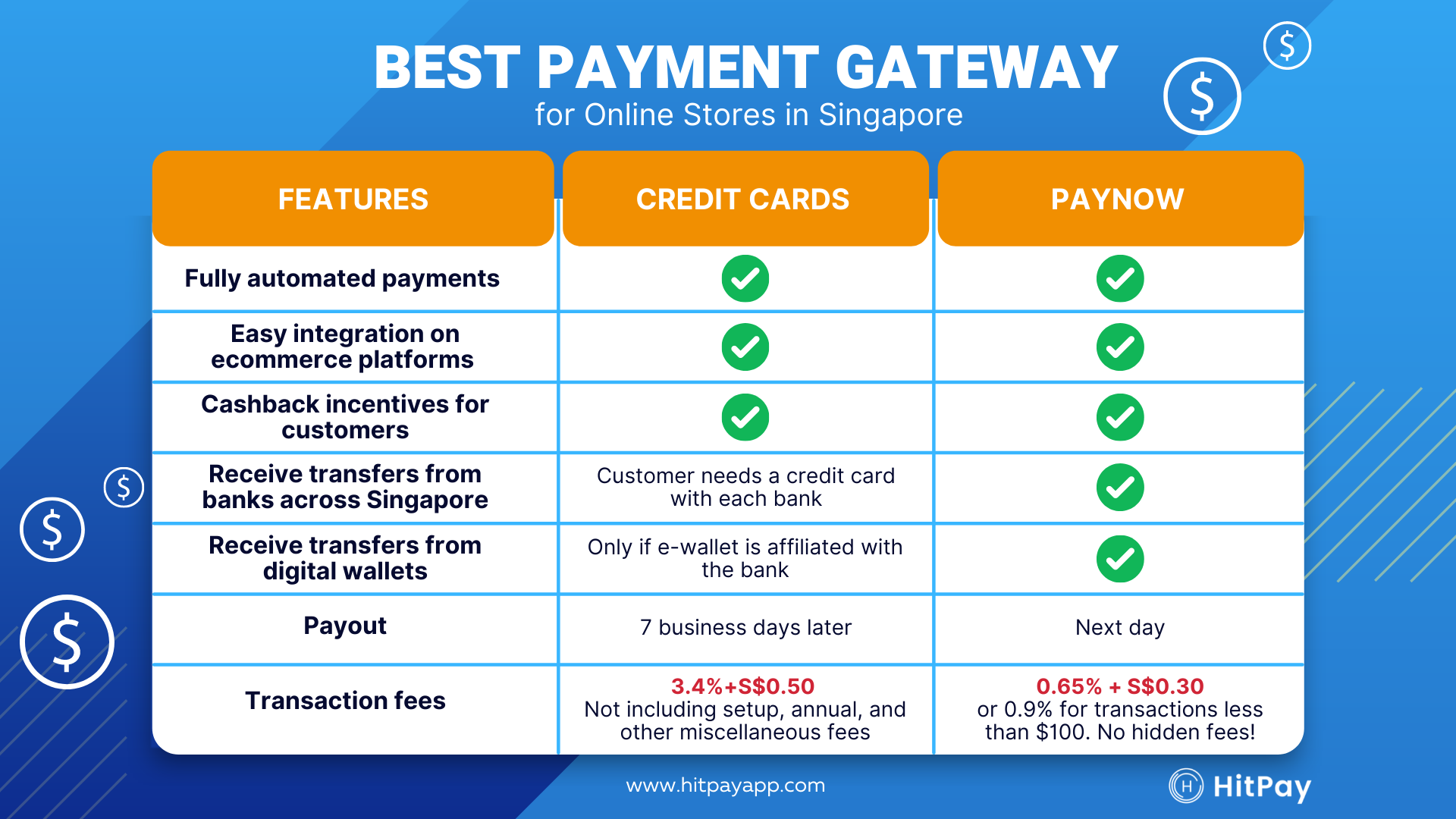 Click here to set up a PayNow payment gateway on your store.

If you have any questions, our team on WhatsApp is always happy to help.

---
About HitPay
HitPay is a one-stop commerce platform that aims to empower SMEs with no code, full-stack payment gateway solutions. Over 7,000 merchants have grown with HitPay's products, helping them receive in-person and online contactless payments with ease.
Join our growing merchant community today!